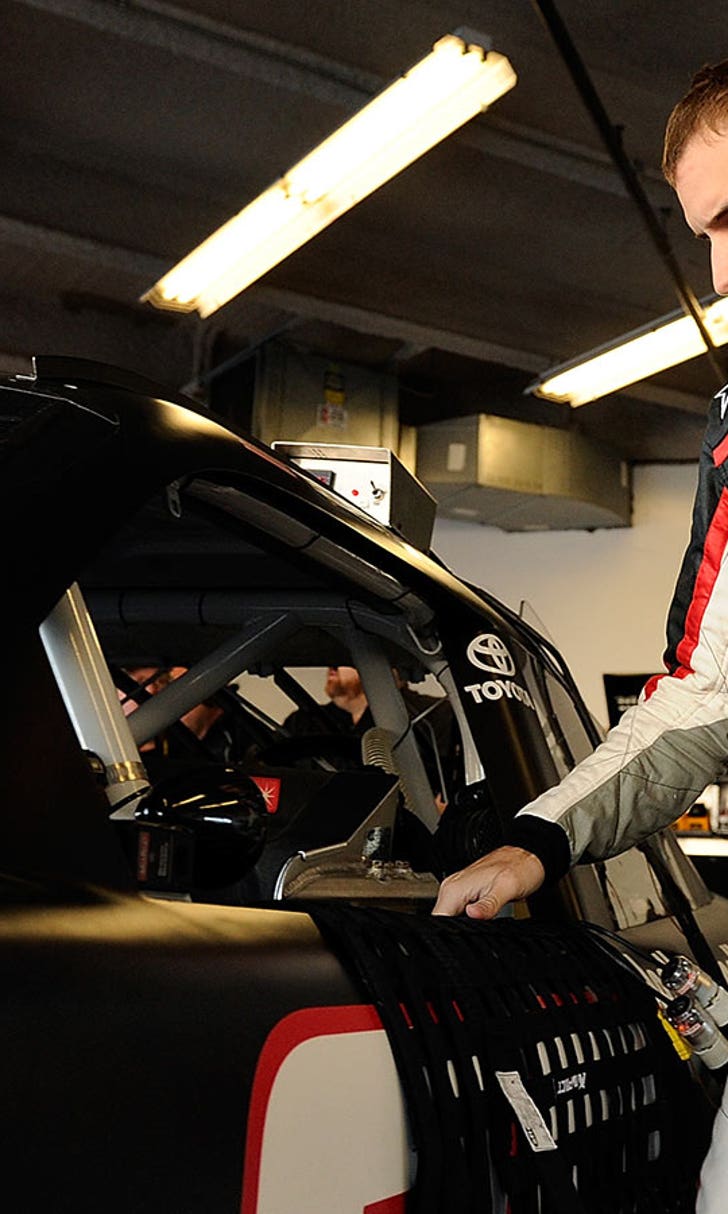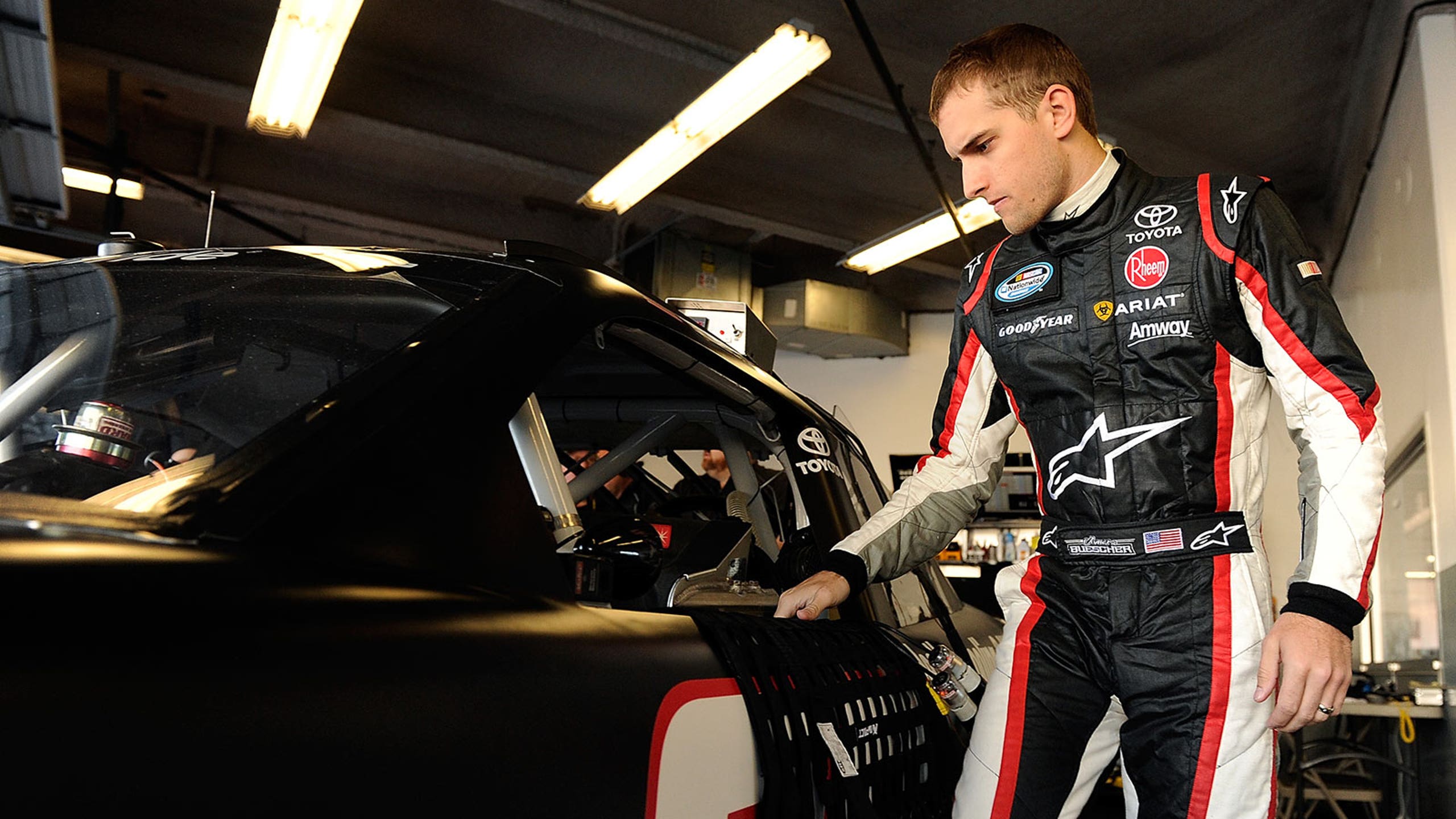 James Buescher confused by tandem drafting penalty
BY foxsports • February 22, 2014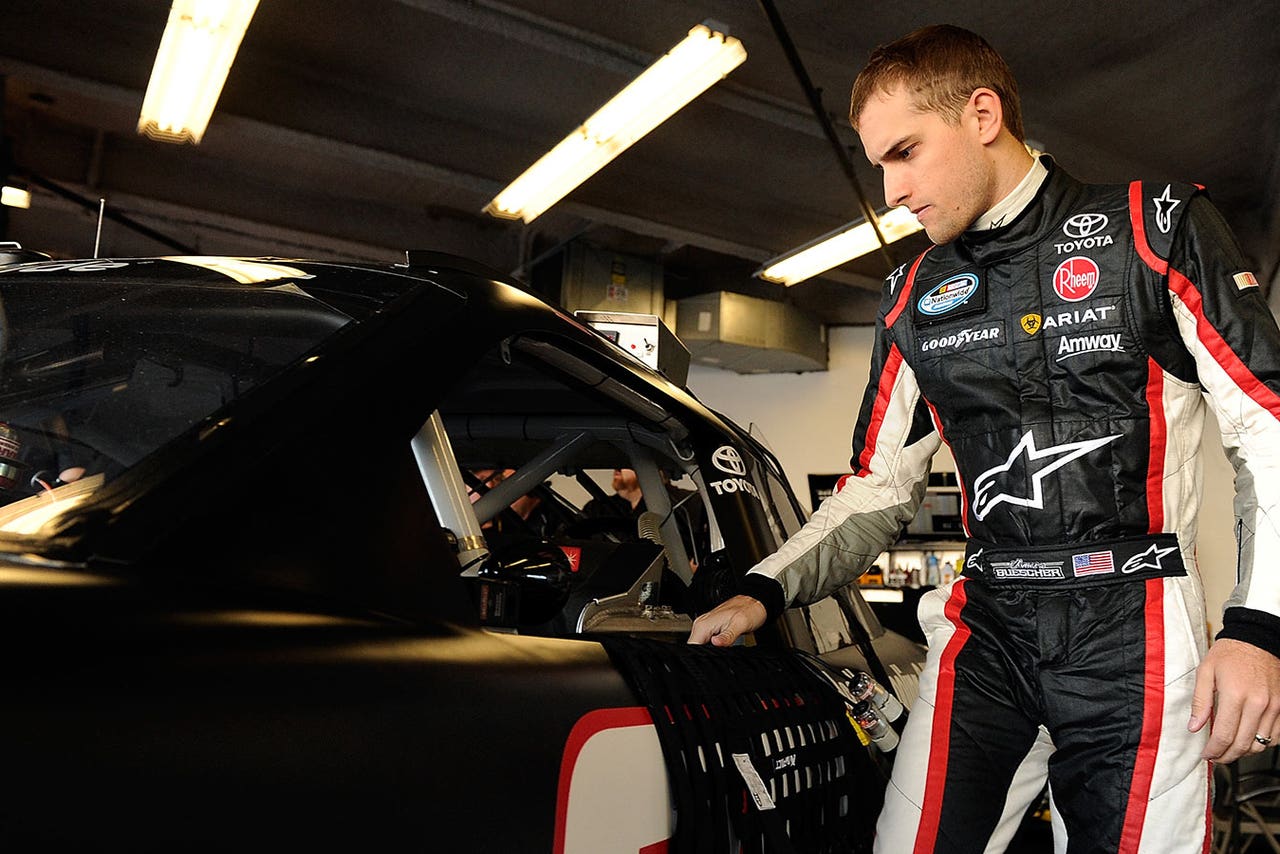 RAB Racing's James Buescher had a strong day going in Saturday's Nationwide Series Drive4COPD 300 until he fell victim to NASCAR's new ban on tandem drafting.
Buescher's No. 99 Rheem Toyota was running behind the No. 22 Discount Tire Ford of Brad Keselowski, trying to make up ground on the outside lane on Lap 85 of 121 when NASCAR deemed Buescher did not disconnect from the back bumper of Keselowski's car in a timely fashion.
The black flag was thrown and Buescher was issued a pass-through penalty.
When the caution flew for debris nine laps later, Buescher was able to catch back up with the field and salvage the day. Ultimately, he would go on to finish 16th.
"We'll get some clarification on what the penalty was for," he said after climbing from the car. "We were running solidly in the top 10 all day and probably would have had a top 5 finish, if not a shot at the win. It really is unfortunate for it.
"We'll get some clarification for what exactly cause the penalty, because I don't think I locked bumpers. If they show me I did, then I'm wrong. We'll have to go talk to them and see."
According to Robin Pemberton, NASCAR vice president of competition and racing development, what viewers saw on television might not have been what the sanctioning body saw when making the decision.
"We felt the 99 (Buescher) was more the aggressor in the situation, that's why the 99 got the penalty," he said, indicating if NASCAR felt the two cars were working together, both would have been penalized.
With Saturday's race being the first of four superspeedway events, Buescher said clarification is important because they cannot afford penalties in the next three restrictor-plate races.
Buescher felt the ban on tandem drafting made the racing "definitely less eventful," but said it was easier on drivers because they were put in less difficult situations.
"I think it's good. I think it's safer," he said. "We still put on a good show for the fans, especially when we get that outside lane working good."
Veteran driver Brendan Gaughan indicated Saturday's race was a throwback to the style of racing seen on the superspeedways in the late 1990s and early 2000s.
"We could bump draft, but it's just like when I came here in the late '90s and early 2000s, just an old school bump-drafting race," he said. "The pack stayed in a pack, you never had the big breakaways, not push and stay (on the bumper). It was just like an old 1999-2002 Daytona race. That's why guys like Regan - a lot of guys that raced that way did better at it."
For race winner Regan Smith, everyone in the field "handled themselves pretty well" not staying connected in a tandem draft.
"Clearly with only one black flag … we all did a pretty good job of understanding the rules," he said. "When you put it on paper and when NASCAR talked to us at the start of the season, at the end of last year about the rules, what we were going to have to do, that's what they envisioned. When they tell you, 'You're the best in the world at this, you understand what to do,' clearly we did."
Pemberton indicated NASCAR would talk with all the teams after the event to see what they thought of the new rules package.
---
---