NASCAR Cup Series
NASCAR Cup Series
IndyCar to change dramatically in 2012
Published
May. 27, 2011 9:22 a.m. ET

Bryan Herta couldn't ask for a better situation heading into 2012.
He considered expanding his one-car race team this year, then realized it made more sense to wait until next year when sweeping changes to the cars' design and engine take effect.
After years of using just Honda engines, the IndyCar series will add manufacturers Chevrolet and Lotus next season. The cars' uniform appearance also will disappear. The bodywork on the Dallara rolling chassis can be modified within certain specifications, allowing the cars to become unique both in appearance and performance.
With the current cars in use since 2003, the new IndyCar era begins Jan. 1, wiping the slate clean for all teams - from single-car outfits to IndyCar giants Penske and Ganassi.
Herta said the transition makes this the perfect time for his team to grow.
''I feel good with the opportunity that's out in front of us,'' he said. ''I can tell you that the opportunity to enter the series and compete against the big established teams is better than it has been in many years.''
The changes are already in motion. The prototype car is scheduled for initial testing the first week of August. Dallara's aero components for that car are undergoing wind tunnel testing at the company's headquarters in Parma, Italy, and the production run is expected to begin in August.
But all these changes will cost money - most estimates fall at about $1 million per car.
That could put smaller teams in a very tough spot.
Sarah Fisher's four-year-old team isn't in as good a financial position as Herta's, and it will need a strong season - and a good showing by Ed Carpenter at Sunday's Indy 500 - to persuade sponsors to spend enough to make the transition work.
Just four races into the season, Fisher, who's five months pregnant, couldn't even say whether the team will return next year.
''I don't know,'' she said. ''If we can go out and establish a good season and at least continue on the base that we have from our current investors and partners, then I think we have a good chance.''
All teams will be under increased pressure to lock up sponsorship as early as possible.
''I think because the engine manufacturers are looking for commitments earlier rather than later, I think it will have an impact early on because the system is going to be a little less flexible early on than maybe it has been in the past with people who have done deals as late as February,'' Newman/Haas general manager Brian Lisles said.
Because of the competition among the engine manufacturers, Lisles said the costs will increase in the early going, but the increased visibility the engine companies bring could draw sponsorship and make up for it.
''It will raise the profile of the series,'' he said. ''If things work out as I expect, the potential for team revenues will increase and cost will increase. The question is how is one relative to the other.''
There's also the question of performance.
This year's Indy 500 qualifying produced the smallest time difference between the polesitter and the 33rd qualifier in history - just 2.5399 seconds separate fastest qualifier Alex Tagliani and the slowest, Ana Beatriz. That's in part because teams have been in the cars for so long that they focus on tweaking rather than gathering new knowledge.
''It's been the same cars for a long time,'' driver Tony Kanaan said. ''You have an engineer that worked at Andretti, now he's working with (polesitter Alex) Tagliani. Then, at the end of the day, it's the same car. They all know each other's setups, and they add stuff.''
Now that teams must factor in so many new elements, it's back to the drawing board. Herta says that's a good thing.
''Racing's all about development and innovation,'' Herta said. ''Honda's been a great partner and friend to IndyCar, but there's no incentive to innovate, to be creative, to push the envelope when you're racing yourself. That's going to change again.''
Engine manufacturers can work on aero kits to sell with their engines, though their development is not limited to manufacturers. If a manufacturer designs an aerokit, it will own that design and pair it only with its engine.
Chevrolet is well into the process. The first fully functional Chevrolet IndyCar engine is scheduled to fire up in June. Mark Kent, director of General Motors Racing, said track testing is to begin in the third quarter of 2011.
It's a new opportunity to shine on a big stage.
''We've been criticized for shutting down or closing off avenues for technology companies,'' IndyCar's 2012 car project manager, Tony Cotman said. ''Technology and racing go hand in hand, and over the years, we've become a spec series, so there's been no opportunity for any technology company to get in. Maybe this is a way of creating it.''
The advantage for small teams is that one could get lucky with the right combination of engine and aerokit.
''The little guys do have a chance to make the right decisions, whether it's through luck or whether it's through calculated risks they took,'' Cotman said. ''There will be unpredictability, and unpredictibility leads to good racing.''
--
Cliff Brunt can be reached at http://twitter.com/cliffbruntap.
---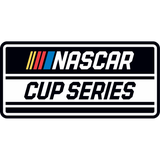 Get more from NASCAR Cup Series
Follow your favorites to get information about games, news and more
---