NASCAR Cup Series
NASCAR Cup Series
Indy speedway seeks another century of innovations
Published
Jun. 1, 2011 7:30 p.m. ET

Indianapolis Motor Speedway has not changed its master plan in the last century.
It is still a test facility at heart.
Engineers have spent 100 years improving engines, modifying fuel mixtures, and designing new safety features, and now the 2.5-mile is ready to roll into its second century as a high-tech proving ground for the American automotive industry.
''There's a lot of technology still out there,'' speedway president and CEO Jeff Belskus said. ''It's hard to know what we might see in the next century - solar-powered cars, hybrids, electric cars - running around here.''
It's just as hard to contemplate how far things have already come.
In 1909, when the famed Brickyard opened, nobody would have imagined today's race cars would speed around the track for three hours at speeds topping 225 mph or need less than 15 seconds to refuel and change tires.
But over the years, designers have done more than test the limits at Indy. They've perfected innovations that are commonplace in today's automobile market.
Ray Harroun's winning car in the first 500, in 1911, was equipped with a rearview mirror. A decade later, manufacturers were testing hydraulic brakes, and since the 1950s, Firestone has used the long race to advertise improvements made in tire manufacturing.
Track historian Donald Davidson insists there is no substantial evidence to suggest all of these products were introduced at Indy, but there is little doubt the track has helped racing products evolve for everyday use in passenger vehicles.
''How could you find the extremes? You would stand on it till it blows up, and then you would take it back to the shop and find out what broke. That's how you learned,'' Davidson said of the speedway's initial years. ''(Racing at Indy) wasn't set up for the sport. It was watching testing.''
Nobody's really sure what's next, though there are indications where things are headed.
While the thought of seeing solar-powered, hybrid or electric race cars might seem like something out of a science fiction movie, IndyCars have been running on methanol since the 1960s and 100 percent ethanol since 2007. Track officials are so committed to changes that they carved out one May day just to highlight alternative energy vehicles.
The steering wheels used by today's Indy drivers carry a variety of information about the car's performance including accurate fuel tank levels and flashing lights that indicate when to slow down for caution periods.
Charlie Kimball, the first diabetic driver race officials knowingly let start the 500, also mounts a monitor to his steering wheel so he can track blood-glucose levels during the race. By next season, it could be built into the steering wheel and, perhaps, one day may show up on American highways.
''They're trying to get it integrated with the other telemetry systems,'' Kimball said. ''They're working on software for it.''
What else could change over the next 100 years?
Perhaps the next generation of SAFER barriers, the movable walls that absorb energy and protect drivers when they crash.
Former speedway CEO Tony George invested heavily in the design, and it was George who installed the first ''soft walls'' in 2002. They are now used by the IndyCar and NASCAR circuits as well as tracks that carry the developmental series for the big leagues.
Back then, developers thought the product might eventually go from the track to the highways and some remain hopeful that still will happen.
Some estimates indicate tracks spend about $500 per foot to install the protective walls, which could be too expensive for budgets that already are strained funding essential services.
Perhaps rupture-resistant fuel cells will be added to passenger cars. IndyCars have been using them since 1965, the year after two drivers died in a fiery crash, and almost a decade later the debate began in the general public after a series of fiery collisions on American roadways.
That's not all.
''I think tires and spark plugs and things like that, they get a helluva workout here,'' Davidson said. ''Firestone, years ago, had a slogan something like '500 miles on the speedway is the equivalent of 50,000 miles on the highway.' So running at 230 mph on plugs, they learn things that they can put in cars that people use to run to the grocery store.''
It's always been that way at Indianapolis' biggest test facility - and track officials don't expect that reputation to change any time soon.
''This place was built in 1909 as a proving ground for the automotive industry,'' Belskus said. ''If they're looking for a platform to prove it, this is the place to do it.''
---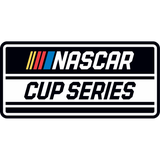 Get more from NASCAR Cup Series
Follow your favorites to get information about games, news and more
---