NASCAR Cup Series
NASCAR Cup Series
Indianapolis expects empty seats for Brickyard 400
Published
May. 17, 2011 6:40 p.m. ET

Ticket sales for this year's Brickyard 400 are lagging behind last year's pace, and race organizers worry it could produce a second straight record-low turnout for the July 31 race.
''We don't disclose numbers, but you saw a lot of empty seats here last year, and I think you're going to see more here this year,'' Indianapolis Motor Speedway president and CEO Jeff Belskus told The Associated Press on Tuesday.
Declining ticket sales have already hit two of NASCAR fans' favorite tracks this season - Bristol and Talladega. And Dover, which has traditionally drawn smaller crowds, had empty sections at Sunday's race.
Indianapolis could be the next to see declining numbers.
Last July's attendance estimate was 140,000 - nearly half of the 270,000 that came to the track in 2007.
Belskus concedes that the poor economy and high gas prices have made an impact on ticket sales, but he believes the tire fiasco of 2008 and too many stock car races in the Midwest have also played a part in the decline.
''I'm in the camp that there's oversaturation, too,'' Belskus said. ''It's truck events, it's Nationwide events, and it's Sprint Cup events. When we started this (race) in 1996, we didn't have a Sprint Cup event 120 miles away in Kentucky or 150 miles away in Chicago.''
NASCAR spokesman Kerry Tharp did not immediately respond to an e-mail sent by The Associated Press.
Ticket sales for Cup races do tend to pick up in the two months before the race, so things could change.
In an effort to make ticket prices more attractive, track officials have adopted a new tiered-pricing system which increases the price for some tickets and lowers the price for others. They also have not announced all the plans to boost sales over the next several weeks.
But Belskus does believe there's a market for racing stock cars in Indy and that Cup officials agree. He expects the race to continue to stay on NASCAR's schedule in 2012.
''Oh yeah, it's going to be on the schedule,'' Belskus said.
NASCAR isn't the only race that has Belskus talking.
He's also working on a contract extension with Dorna Sports, the commercial rights-holder to MotoGP, to keep the August motorcycle race in Indianapolis. Belskus did not characterize the discussions but acknowledged he wants motorcycles to continue racing at the 102-year-old track.
''We want motorcycles to race here,'' Belskus said. ''It's a good event for us and the city. If we can make a a business deal that makes sense for both sides, then we'll do that.''
---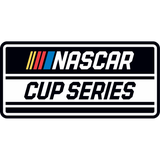 Get more from NASCAR Cup Series
Follow your favorites to get information about games, news and more
---