NASCAR Cup Series
NASCAR Cup Series
How do drivers smooth over flare-ups?
Published
May. 13, 2011 1:00 a.m. ET

In NASCAR there are all types of calls.
There's the judgment call, when NASCAR uses its best judgment in officiating a rule that might or might not exist.
There are two forms of "The Call." First, as in 'that driver got 'the call'' where the car is so hooked up that other competitors suggest the driver has been given an unfair advantage and is favored to win. When a driver is selected for a better ride, it can also be known as "the call," similar to a baseball player being called up from the minors.
Lately, there's another call. This call can be a phone call or a text message from one driver to another showing displeasure with a fellow competitor or reaching out to apologize for something that happened on the track.
Although Jeff Gordon has spent nearly two decades in NASCAR, the four-time Sprint Cup champion has no idea when or how the latter practice began.
"When I was coming up, we didn't call one another," Gordon said. "We didn't say anything. We went to the next race and we either confronted it at the time or confronted it the next week or two weeks later.
"The whole calling thing is strange to me. Because if somebody calls me on Tuesday, let's say somebody wrecks me and somebody calls me on Tuesday — they're calling me so I don't wreck them the next week. They're not calling me because they really believe that we should have a conversation."
Gordon admits that he called Martin Truex Jr. after the race at Infineon Raceway last June after making "a bonehead move" while mirror driving with Juan Pablo Montoya behind him. But if it's just hard racing, Gordon would prefer to let the competition wonder what's coming next.
"I don't want you to call me," he said. "If I call you, you should be thinking the same thing. I usually don't call them either because I prefer to just ... I prefer them to wonder if I'm ever going to get them back and then at the same time usually I forget about it and move on and we go racing and we don't worry about it. I don't let it linger.
"To me, having a conversation on Tuesday or Wednesday of that week doesn't seem to resolve a whole lot."
Other drivers seem to agree. Ryan Newman and Juan Pablo Montoya got together at Richmond International Raceway, leading to some conversations with NASCAR. A week later, Newman was asked if he had already spoken with Montoya about the incident.
"No, I did not text him," he said succintly. "I don't even have his phone number."
Busch lets performance talk
Kurt Busch let his practice do the talking Friday at Dover International Speedway by topping the speed chart in Happy Hour with a lap of 157.922 mph. His teammate Brad Keselowski, who was feeling under the weather, was second with a lap of 157.591 mph.
The last few weeks have been tough for Busch after he battled ill-handling cars at both Richmond International Raceway and Darlington Speedway.
Busch called out Penske Racing Technical Director Tom German over his radio for the recent quality of his cars. Before the last two races, Busch was fifth in points. Following his season low of 27th last Saturday, the No. 22 Dodge fell to 27th in the standings.
On Wednesday, FOXSports.com first reported that German was leaving Penske Racing to pursue a Master's degree at Massachusetts Institute of Technology.
Busch found the timing of German's departure curious.
"Timing is interesting on things," Busch said. "It means that my voice has been heard through the Penske organization."
Busch did find humor that his brother Kyle inferred that his own latest run-in with Kevin Harvick could stem from an earlier rivalry between Kurt and Kevin. Initially, the elder Busch deflected the question by praising the job last week by Darlington winner Regan Smith.
"For that issue, I'd say who hasn't Harvick had an issue with? Everybody has had run-ins," Busch said. "I've had run-ins. (Greg) Biffle has had run-ins. You name it and everybody has had run-ins with other guys.
"I mean, who knows? The way that rivalries are started is from having heated issues out on the racetrack time and time again. We've seen that with guys like Rusty (Wallace) and DW (Darrell Waltrip). We've seen that with the Allisons and (Cale) Yarborough. We've seen it over the years. It's nothing different; what we're rolling through now is what we went through then."
Toyota brings new horsepower
Toyota is debuting a new generation of its Sprint Cup engine that was first submitted and approved by NASCAR in 2008.
Bobby Labonte ran the latest and greatest from Toyota Racing Development in the first two Sprint Cup practice sessions Friday. Labonte, who won this race from the pole in 1999, was 17th fastest in the first practice with a lap of 156.617 mph. His lap in Happy Hour was 153.302 mph, 39th on the speed chart.
David Currier, TRD's vice president of engine engineering, called the spec engine "an upgrade."
"We're just improving the performance on the engine the way we do throughout the year," Currier said. "That's just the first — if you would — advanced rollout of that particular spec. We're putting in new ports and new valve motion to get more performance out of it. It's kind of our first run of that engine spec.
"He's not really the guinea pig. We've done all our testing. We know it's all good. It's been on the track. It's through a full-race distance on the track before we brought it to Dover. It's done about three durabilities (testing) on the dyno. So it's all fully proven out just with the parts supply and the way we phase things in; he's just the first one to get it."
 
Kevin Harvick on wanting NASCAR to concretely define its penalties: "It can't be for a certain circumstance and how you wake up in the morning as to how you think it needs to be treated. There has to be some guidelines on where it all is. You hear the upper brass talk about wanting to do things more like the NFL or this or that, but you have to be consistent in order to do that."
---
---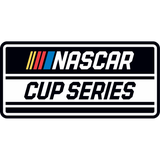 Get more from NASCAR Cup Series
Follow your favorites to get information about games, news and more
---