NASCAR Cup Series
NASCAR Cup Series
Hildebrand takes blame for last-lap miscue at Indy
Published
May. 30, 2011 8:48 a.m. ET

His first shot at winning the Indianapolis 500 gone with a last-lap miscue for the ages, JR Hildebrand sat at the podium and calmly explained how he threw away the biggest race of his life.
There were no tears. No sullen, mumbled answers. No angry fists slamming the table in frustration.
Instead the 23-year-old's words were even. His tone tinged with disappointment but not devastation. He smiled, or tried to.
When asked how he could be so composed, Hildebrand just shrugged his shoulders.
''I'm pretending pretty well, I guess,'' he said with wry grin.
Racing with a discipline and savvy that belied his youth, Hildebrand drove beyond his years for nearly three hours on Sunday. He avoided the kind of trouble that befell his more experienced competitors and put himself in position to become the ninth rookie winner in the race's history by deftly stretching his gas mileage over the final 30-plus laps.
One nudge of the steering wheel, however, changed everything. Just a few hundred yards from the finish, Hildebrand's No. 4 Panther Racing Honda slammed into the wall after attempting to pass Charlie Kimball's lapped car on the outside, providing one of the most stunning finishes in a century of racing.
Rather than drinking milk in Victory Lane, Hildebrand stood in the Panther garage examining his mangled car as winner Dan Wheldon donned the champion's wreath.
Hildebrand shook hands with a couple of crew members then dutifully walked back to the track for his post-race media obligations.
Yes, he understands what he lost. Yes, if given the chance to do it again he would play it safer.
He didn't. It cost him, and he knows it.
''I felt like I just made a mistake, and it (hurt) our boys,'' Hildebrand said. ''I guess that's why rookies don't win the Indianapolis 500 a whole lot.''
The stunning final moments prevented Hildebrand from providing U.S. auto racing with its second stunning upset of the year.
NASCAR's Trevor Bayne came out of nowhere to win the Daytona 500 in February, thrusting storied owners The Wood Brothers back into the spotlight and making the 20-year-old a household name.
Hildebrand's name, like Bayne's, certainly will be known now. Just not for the same reason.
Yet Hildebrand promises he'll be back. He's been a full-time IndyCar driver for all of two months, driving the same No. 4 that Wheldon left last year when his contract with Panther expired.
The last lap humbled him. He's not going to let it define him.
''On the stats it will show that I finished second in my rookie year and all this kind of stuff, but we had better than that today,'' Hildebrand said. ''It's just tough.''
In a way, Hildebrand might have done as much for the series in defeat as he would have in victory.
Fans shouted encouragement as he briskly walked through Gasoline Alley following the race, and fellow drivers such as Paul Tracy came by to shake his hand as he gamely collected himself.
IndyCar is trying to rebrand itself under new CEO Randy Bernard. Having a marketable American driver not named Danica Patrick - who is considering a full-time jump to NASCAR soon - certainly would help.
This month showed Hildebrand has the chops. He's got the intelligence too.
This is the same guy, after all, who put off a chance to go to Massachusetts Institute of Technology after graduating from high school so he could give this racing thing a shot.
Don't expect him to enroll anytime soon.
Panther Racing co-owner John Barnes doesn't want his budding young driver going anywhere.
''I'm sure he's down,'' Barnes said. ''He (doesn't) need to be down. He has nothing to be ashamed about or upset about. Stuff happens here. We're proud of him.''
Not that Hildebrand needed consoling nor an official review of the finish.
It's the Indy 500, not the Indy 499.
Hildebrand was almost perfect on Sunday. Almost.
Afterward he was more concerned about how his gaffe affected his team rather than his career path: ''It's just a bummer.''
But not, apparently, the end of the world.
---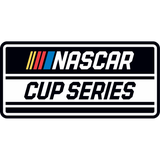 Get more from NASCAR Cup Series
Follow your favorites to get information about games, news and more
---