NASCAR Cup Series
NASCAR Cup Series
Higher prices, weak economy no match for Indy 500
Published
May. 29, 2011 11:10 p.m. ET

Indianapolis 500 fans grumbled about higher ticket prices and the weak economy. But neither was enough to keep them from missing the race's centennial anniversary Sunday.
Long lines of traffic streamed into the Indianapolis Motor Speedway and stands had fewer empty seats than in recent years as a soggy May gave way to sunny skies, a stiff breeze and temperatures nearing 90 degrees.
Speedway spokesman Tom Surber said advance ticket sales heading into Sunday's race were up about 10 percent from 2010 despite a price increase that boosted general admission tickets to $30, up from $20 last year. Track officials don't disclose attendance figures, but estimated attendance for the race is 250,000 to 275,000.
Mandy Smith of Indianapolis and her boyfriend, Jon Greenberg, said they weren't happy about the price increase but never considered not attending Sunday's race with another couple.
Getting to the track was another matter, though. Greenberg said it took the group 2 1/2 hours to get inside the infield and when they entered the Speedway, there was so much traffic behind them the attendant didn't even check their tickets.
''The guy just said, `Keep on going.' I could have showed last year's ticket and he probably wouldn't have noticed,'' Greenberg said.
One thing that was noticed was Sunday's heat as temperatures soared into the upper 80s. But the mostly sunny skies were a welcome reprieve from a rainy race month that cut into practice time and saw more than a dozen tornadoes rake the state on Wednesday.
Surber said about 200 people sought treatment at the track's infield hospital for heat-related symptoms and that hundreds more were likely treated at 15 first aid tents.
A strong breeze may have kept it from being worse. More than 1,500 fans sought medical treatment last year, when temperatures were also in the upper 80s.
Sunday's race, held a century after the inaugural race in 1911, was the first to feature a duet version of the national anthem. Grammy winner Seal and ''American Idol'' winner Kelly Clarkson, accompanied by Canadian composer David Foster on piano, performed the duet just before the race's start.
It was the first time Seal had attended the event - and the first time he had performed the U.S. anthem.
''It's a bit unusual to have a Canadian ... an Englishman and a Texan performing the national anthem,'' he said before the race. ''I can't think of anywhere I'd rather be.''
Indianapolis residents Amy Tokos and Leslie Howard, who watched the race's start in the shade of a tree on a plaza next to the Speedway's pagoda, said they thought the trio's rendition worked well.
''I think they sounded really good together. This could be their next hit,'' said Howard, 38.
Vendors said they detected an improvement in sales over last year but that many fans were still in a frugal mindset.
David Humphrey, the manager of Team Penske's trackside mobile merchandise trailer, said sales of the shop's T-shirts, baseball caps, jackets and other memorabilia were up a bit compared with 2010.
But he said fans were still scrutinizing prices as they surveyed the items carrying the Team Penske logo that generally range in price from $8 to $55.
''When you get above $25, people start wincing a little bit. They say to each other, `That's a little bit expensive for a T-shirt, don't you think?''' he said.
Humphrey said T-shirts carrying the images of drivers Helio Castroneves, Ryan Briscoe and Will Power, along with commemorative centennial shirts, were the top sellers.
Nathan Easterday, a 27-year-old sheet metal worker from Greenfield, Ind., shelled out $62 for a Team Penske tank top and polo shirt. He said he wasn't doing any price comparison because he bought exactly what caught his eye.
''I didn't have a budget - I just bought the shirts I wanted,'' Easterday said.
Brad Fowler, 44, said he and his 19-year-old son have attended the race eight straight years. They spend only about $100 each race day, in part because they get free race tickets each year.
Fowler, who sat with his son in the shade of a pine tree on the Speedway's golf course, said they would have attended even if they'd had to pay for tickets.
''It would have been $60 for the both of us, but we wouldn't have missed it,'' he said.
---
---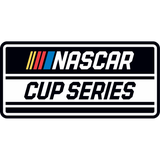 Get more from NASCAR Cup Series
Follow your favorites to get information about games, news and more
---