NASCAR Cup Series
NASCAR Cup Series
Hendrick: Changes were not Earnhardt driven
Published
Nov. 24, 2010 4:47 p.m. ET

The ongoing struggles of Dale Earnhardt Jr. were not the sole reason for the sweeping changes made at Hendrick Motorsports.
A day after Rick Hendrick shuffled the driver and crew chief lineup for three of his race teams, the team owner said the entire organization had grown complacent because of all its success. Even Jimmie Johnson and Chad Knaus, fresh off their fifth consecutive championship, were ''off this year,'' Hendrick said.
''This was not a Dale Earnhardt - not a move that we made, this major of a move, because of Dale or his situation,'' Hendrick said Wednesday. ''I am excited about making all four teams better. We need to be better across the board. We are not going to leave any stone unturned.''
Hendrick proved that by moving the drivers for three of the teams, leaving only Johnson and Knaus intact. The duo won their fifth title Sunday after fighting off the most serious challenge yet to their championship reign.
But Jeff Gordon, Mark Martin and Earnhardt were all winless, and Gordon was the only other Hendrick driver in the Chase for the Sprint Cup championship field. He finished ninth.
The mediocre results came a year after Johnson, Martin and Gordon gave Hendrick an unprecedented sweep of the top three spots in the final season standings.
Hendrick said he called a companywide meeting after the Nov. 7 race at Texas, where Johnson's crew was benched in the middle of the event and Denny Hamlin outran the No. 48 team to take the lead in the championship standings. No personnel decisions were made during the meeting.
''No one suggested in that meeting that we shift people around,'' Hendrick said. ''It was about how each individual could make this organization better.''
In the two weeks after the meeting, there were discussions between Hendrick and his management team, and the shakeup was revealed Tuesday afternoon.
''A tremendous amount of thought went into it, and it was not a (decision) from the hip,'' Hendrick said. ''It's not one of those things that you can vote on; it's one of those things you have to pull the trigger and go do it.''
The owner said he has now matched driver and crew chief based on personality fits.
''I think everybody was excited last night, and it sparked a new amount of energy in our company,'' he said.
The new lineup teams Earnhardt with Steve Letarte, who was Jeff Gordon's crew chief. Earnhardt will move into the same race shop with Johnson and Knaus, and Hendrick believes Letarte's strong personality will help rebuild the waning confidence of NASCAR's most popular driver.
Earnhardt has won just one race in the three seasons he's been with Hendrick Motorsports.
Gordon, meanwhile, gets Alan Gustafson as crew chief. Gustafson had been paired with Mark Martin and led Martin to five wins and a runner-up finish to Johnson in last year's Chase.
Martin moves to Lance McGrew, who spent the last 60 races with Earnhardt. Hendrick made improving Earnhardt's team the priority last year but marrying the No. 88 team with Martin's No. 5 team did not work the way he had planned. It also hurt Martin's production.
---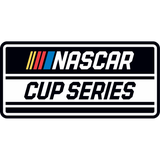 Get more from NASCAR Cup Series
Follow your favorites to get information about games, news and more
---