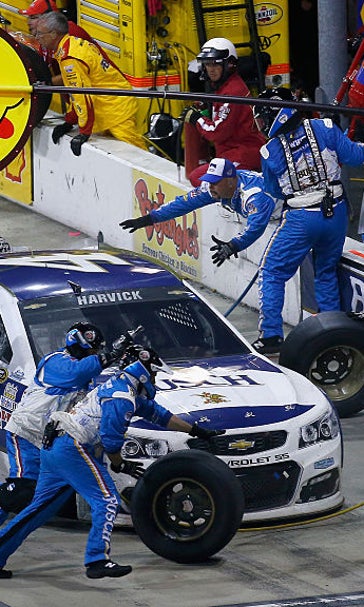 Harvick has the right attitude on pit crew struggles
BY foxsports • September 6, 2016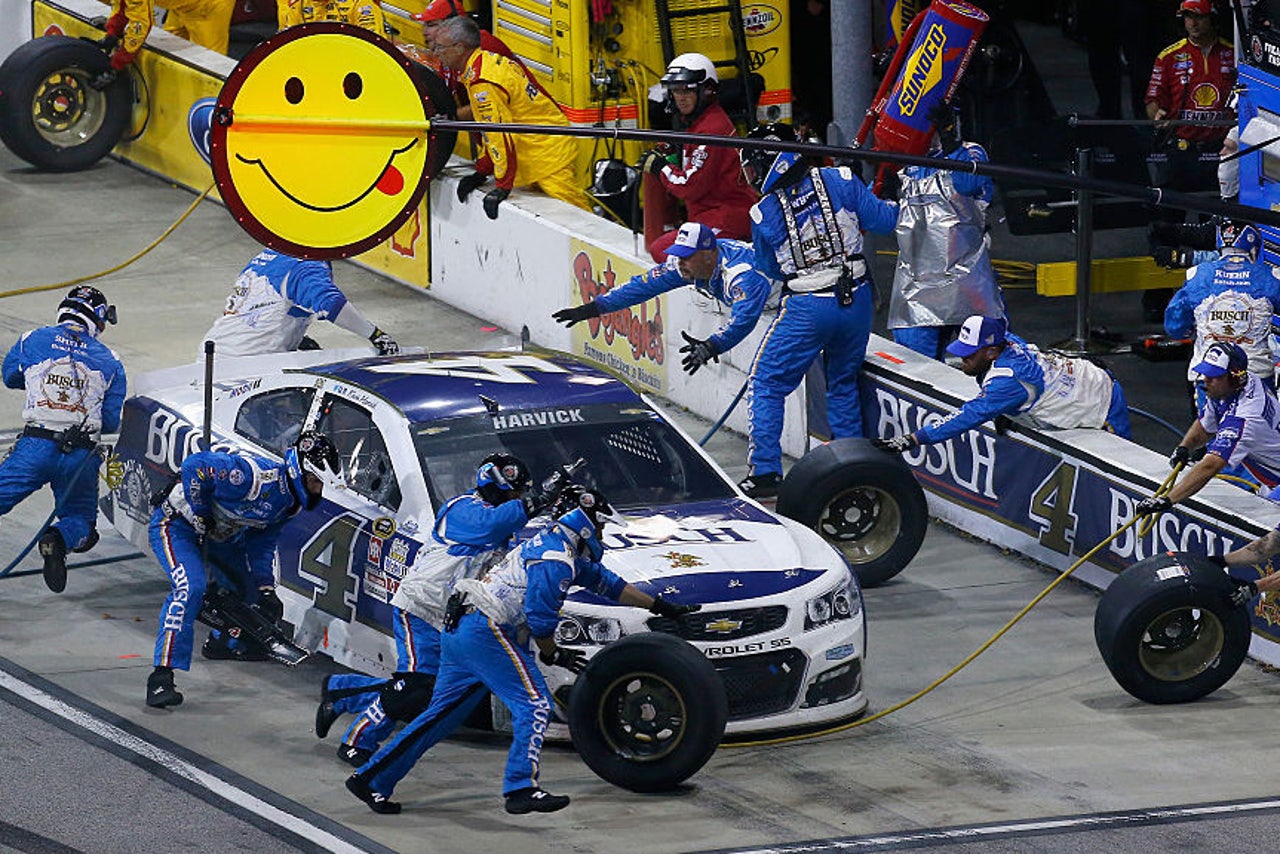 Kevin Harvick had the best car in Sunday night's Bojangles' Southern 500 at Darlington Raceway, where he led 214 of 367 laps in one of the biggest and most prestigious races of the year.
But Harvick didn't win the race; he finished second to Martin Truex Jr. In three pit stops, Harvick lost a total of 17 spots on track because of mistakes made by his Stewart-Haas Racing pit crew and because of an air gun malfunction.
Instead of winning, Harvick ended up second. And no one ever remembers who finished second. It wasn't the only time this year that mistakes on pit road cost him a win and he's understandably fed up with it.
Afterwards, Harvick ripped his pit crew, saying, "We continue to give it away on pit road. ... I'm over being a cheerleader.  Those guys get paid a lot of money to perform on pit road, and cheerleading hasn't really been working.  You've got to get after it on pit road and do your job."
And a lot of readers were appalled, saying Harvick shouldn't have thrown his crew under the bus.
But the truth is, Harvick did exactly the right thing calling out his crew.
I'm pretty sure that when the No. 4  SHR team sat down at the start of the year and made out their goals, winning races and a championship was at the very top of the list.
These guys aren't here to get a participation trophy or build self esteem and make sure everyone feels warm and fuzzy.
They are here to win, period. And whatever it takes to win, they are going to do.
If you look in the NASCAR record book, only 15 drivers have won multiple championships. Harvick would like to add his name to that list, and so would Brad Keselowski and Kyle Busch, the two guys who coincidentally have won the most races this season.
Busch's and Keselowski's crews consistently have been better on pit road than Harvick's has. Harvick isn't going to win another championship without getting better pit stops, period.
At stake are millions of dollars in sponsor and prize money incentives and a place in NASCAR history.
Harvick is a championship-caliber driver.
Rodney Childers is a championship-caliber crew chief.
SHR builds cars that are championship capable.
But Harvick's pit crew has dropped the ball on numerous occasions. It is a critical issue that needs to be addressed.
Two years ago at nearly this exact time, SHR swapped Harvick's crew for Tony Stewart's crew when they had similar issues.
Hell, for that matter, in 2010, Chad Knaus swapped pit crews in the middle of a race at Texas after the No. 48 team flubbed a couple of pit stops for Jimmie Johnson.
In 2010, using Jeff Gordon's pit crew, Johnson went on to win his fifth Sprint Cup title.
In 2014, using Stewart's crew, Harvick went on to win his first.
---
---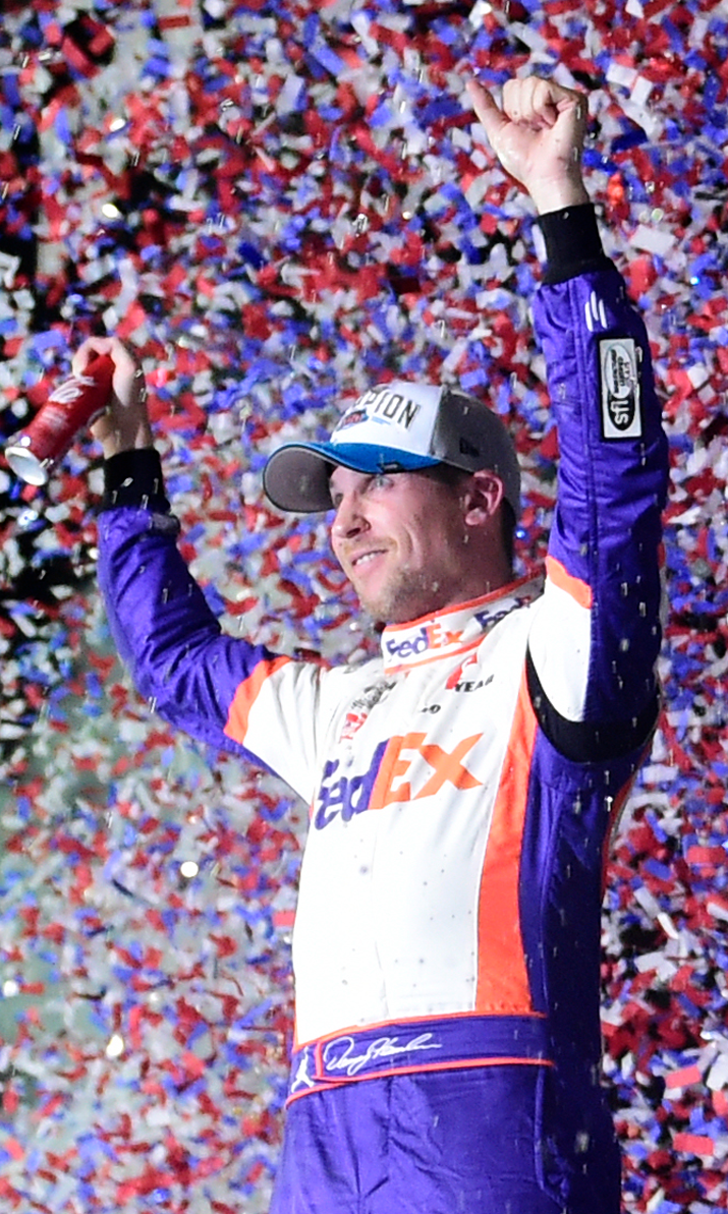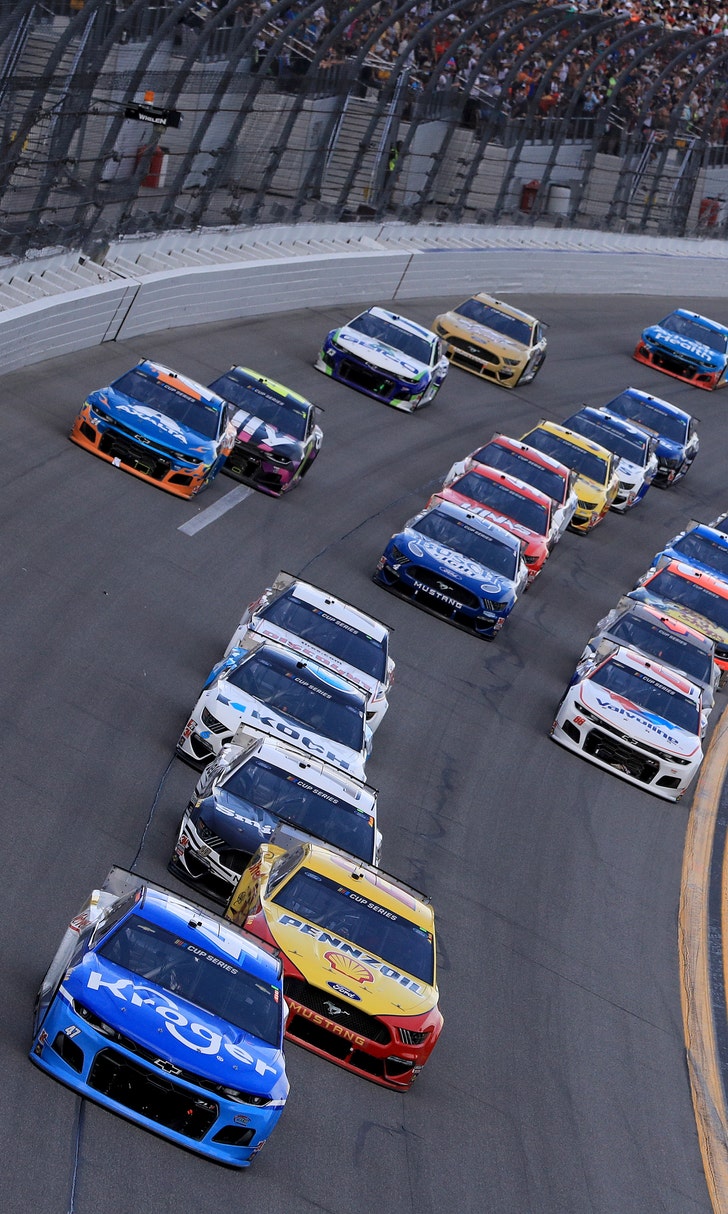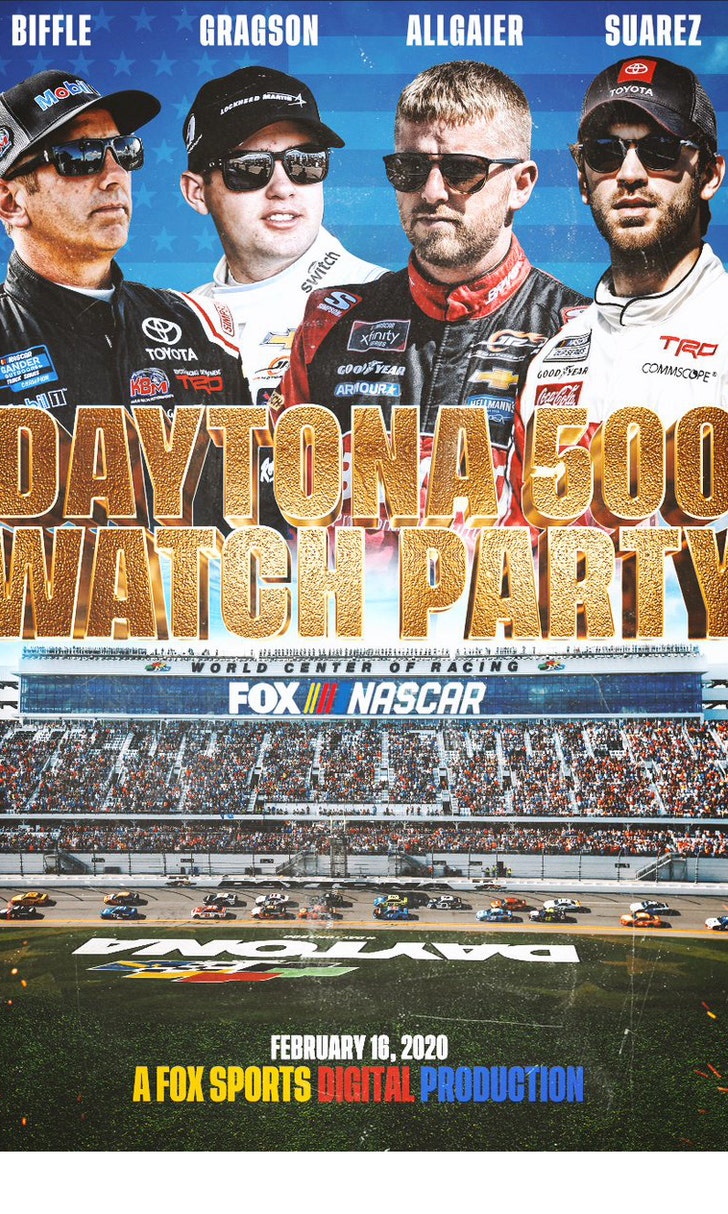 The Daytona 500 Watch Party!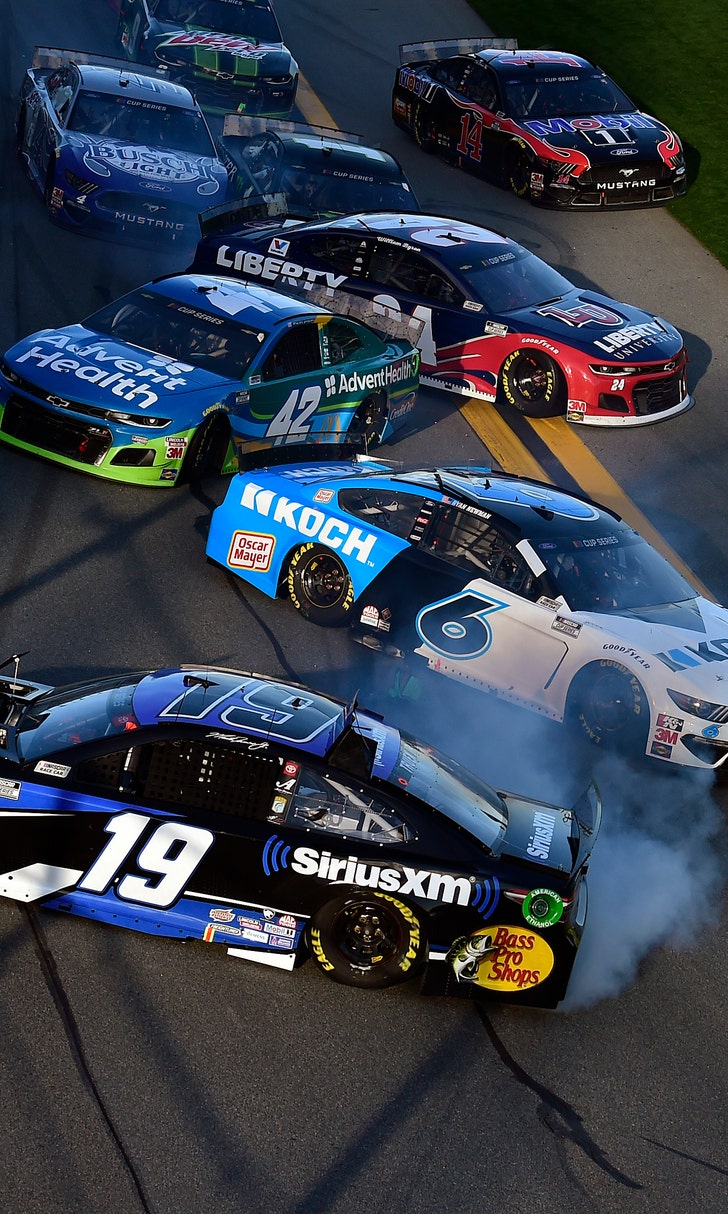 The Numbers Game At Daytona