Hamlin rises to take top seed in the Chase
BY foxsports • September 12, 2010
Denny Hamlin faced adversity before he even had a chance to live up to his billing as the popular pick to unseat Jimmie Johnson as Sprint Cup champion.
He tore a knee ligament in a pickup basketball game in January, just a few weeks before the start of the season, to raise questions about his physical ability to compete at NASCAR's highest level. When he stumbled out of the gate with a series of confidence-testing poor finishes, he was hit with the snickering from naysayers who never believed he had a title run in him from the beginning.
So when he announced in March he'd undergo immediate surgery to repair his anterior cruciate ligament, his championship chances were officially dismissed.
Only Hamlin refused to fade.
He instead rattled off five wins in 10 races - four of which came after his surgery - and revived his title chances. And even after he cooled off over the summer, he turned it up as he closed in on the Chase for the Sprint Cup championship.
Locked into a tie with Johnson for the top seed in the Chase, Hamlin claimed sole possession Saturday night with a dominating win at home track Richmond International Raceway. It came a week after he had the car to beat in Atlanta until an engine failure dropped him to a last-place finish, and the Richmond win pushed him into the points lead for the first time in his career.
''We're tough right now,'' Hamlin said after his series-best sixth win. ''We've got the most wins and hopefully that will carry us for the rest of the season. At this point, I'd say we could win at all of (the final 10 tracks). Never through the course of my career had I felt that anywhere I show up, I could win.
''Other than the exception of a road course, and I feel I could run top five there, I've never felt like I could win anywhere I went, until this year. Especially at this point now, the confidence level is pretty high.''
It better be if he plans on being the last man standing at the end of the 10-race title chase.
The last four years have belonged to Johnson, who has mastered the Chase system and been untouchable under this format. Many a driver has challenged him since 2006, but nobody has yet to put together the 10 perfect races needed to dethrone Double J.
That includes Hamlin, who won at Richmond last September to steamroll his way into the Chase with a heightened confidence that had him certain he could deliver a knockout punch to Johnson. Only reliability has always been an issue for his Joe Gibbs Racing team, and a pair of engine failures put him on the ropes. Add in a subpar finish at Dover, a track that has vexed him most of his career, and driver error at California, and Hamlin fell off the championship pace and settled for a disappointing fifth in the final standings.
But with two wins in the final five races, Hamlin proved that when everything is clicking, he could hold his own.
A huge part of this championship run will depend on him and his maturity, which has been questioned over his four-plus seasons in the Cup Series. Hamlin will have to manage the highs and the lows, not get caught up in the hip Charlotte nightclub he co-owns, and successfully manage the pressure that comes from staring down Johnson.
He'll be equally dependent on his No. 11 crew, which does a fantastic job of shielding themselves from distractions but is at the mercy of internal reliability issues at JGR.
Crew chief Mike Ford has a strategy to prepare each week as if they are playing catch-up on the competition, so win or lose come the Nov. 21 finale at Homestead, his team won't have left anything on the table. They approached Atlanta and Richmond, the last two races before the Chase, as if the championship had already started and the No. 11 Toyota was the best car on the track in both races.
''I wanted to get aggressive and come out swinging,'' Ford said. ''We gained some momentum. We've never been the points leader and we're still going to race like we're 40th. We're going to stay aggressive.''
Johnson had his hands full with Hamlin for part of last year's Chase, and he has no doubt that will again be the case this year as Hamlin attempts to once again fulfill the potential he was tagged with when JGR hired him before the 2006 season.
''I look to how he ran in the Chase last year. He was very, very strong through all of those races and had a problem at California that kind of took him out,'' Johnson said. ''Maybe I took for granted with how well Denny ran last year that he would just be there (in contention). That's been the reality to me, that he's going to be one of the guys to race for it.''
---
---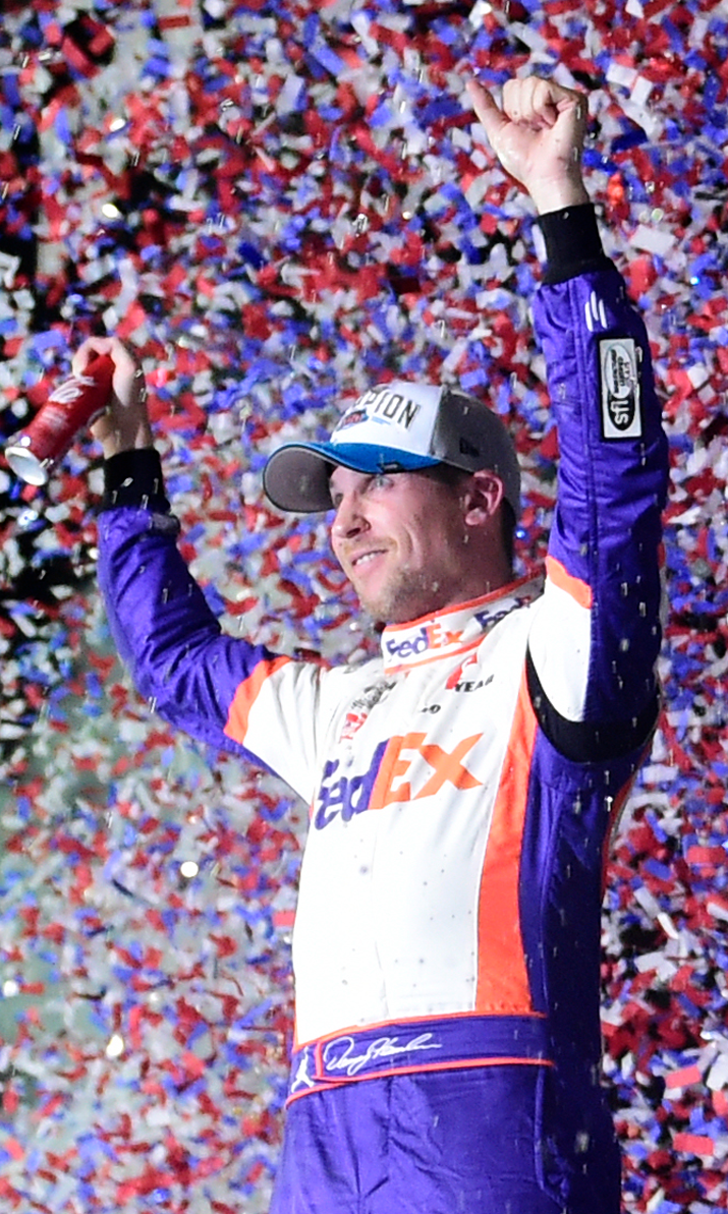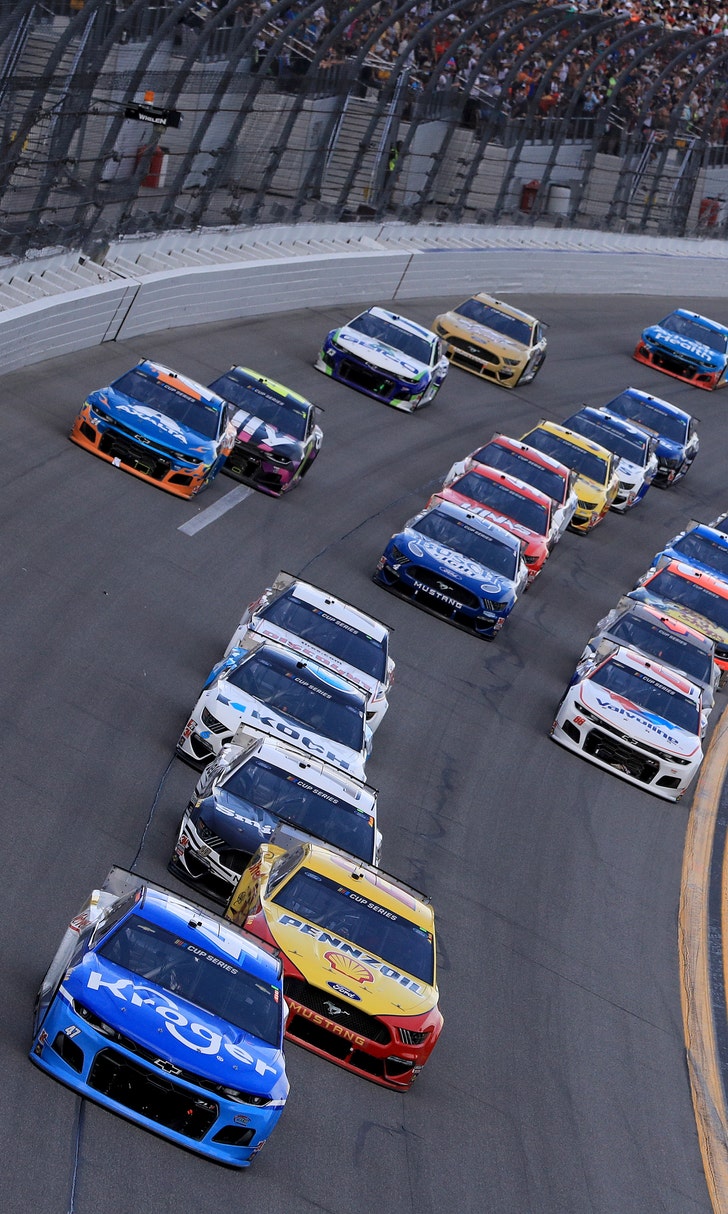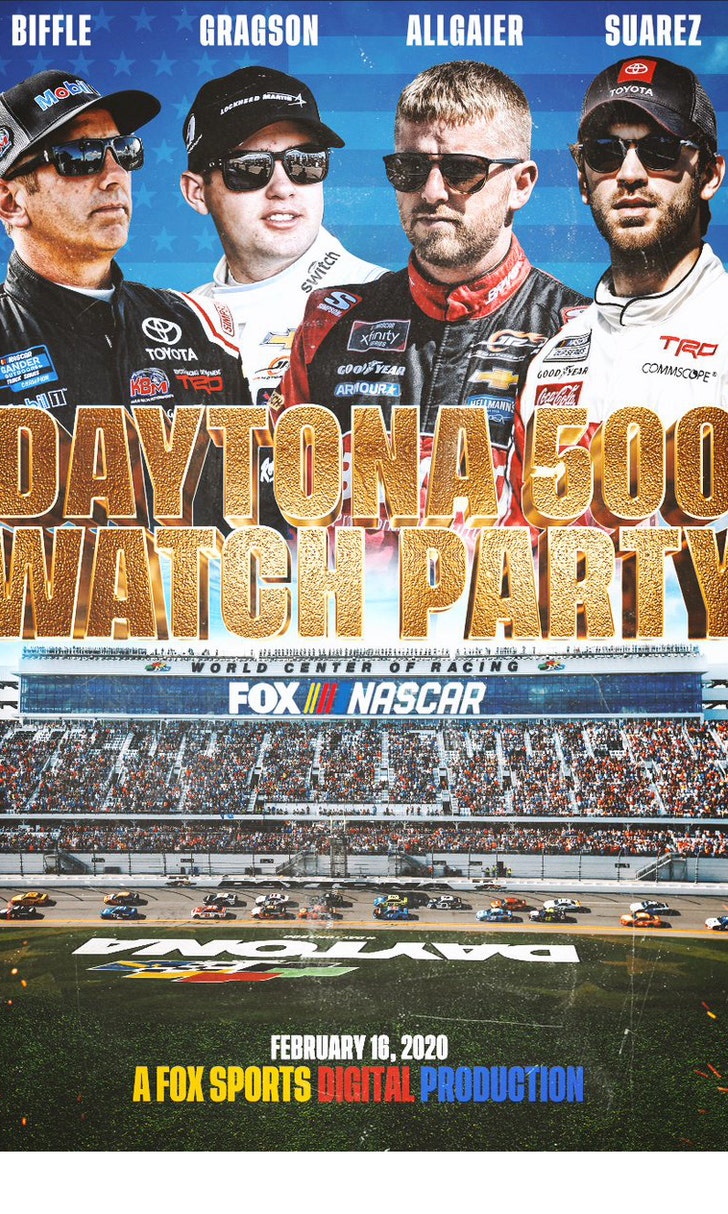 The Daytona 500 Watch Party!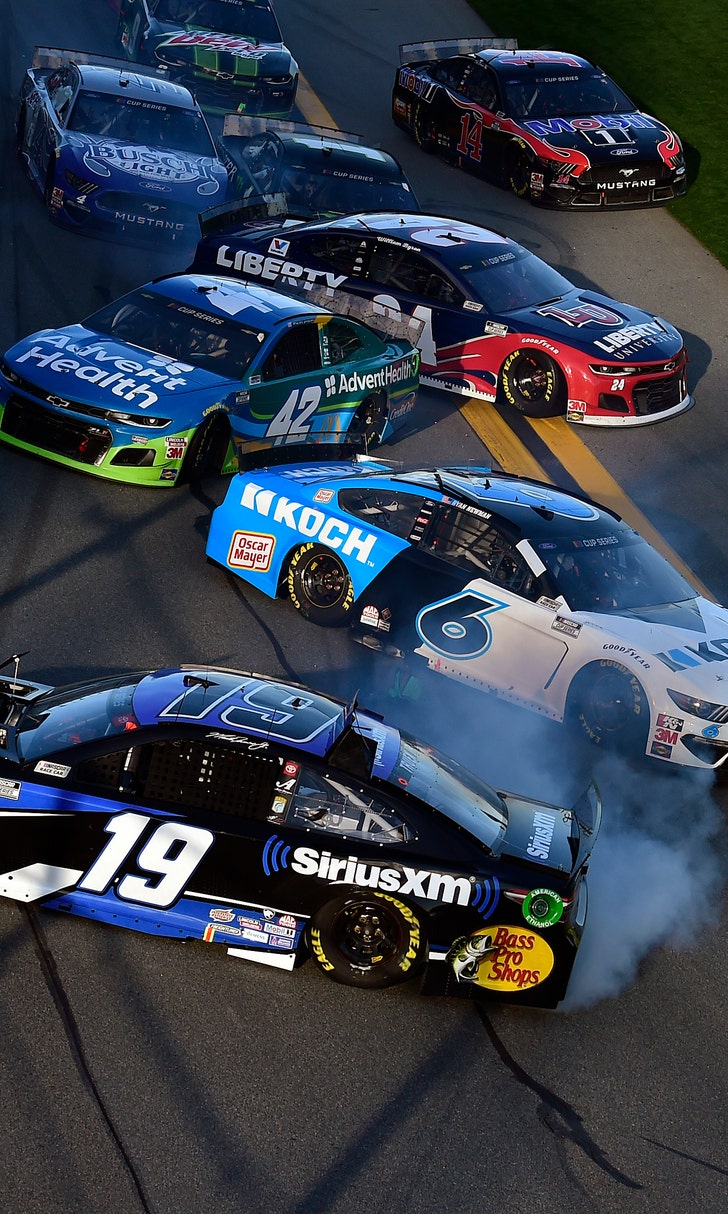 The Numbers Game At Daytona