Hamlin: I made my point over fine
March 15, 2013

The way Denny Hamlin sees it, he has made his point.
Despite deciding not to appeal NASCAR's penalty over remarks made following the race at Phoenix International Raceway — and the fact that the $25,000 will be paid to the sanctioning body — Hamlin feels like he came out ahead overall.
"The biggest thing is I think that we won in the judge of the people and their opinion," Hamlin said on Friday at Bristol Motor Speedway, a day after NASCAR released a statement saying the penalty will be settled. "I think some of the peers of mine, at least the ones that have a backbone and had the nerve to stick up for what they know is right and wrong, agreed. But what was the point in going another week or so?
"We've got bigger fish to fry than to argue over what I said just for $25,000. It's better to just move on and let NASCAR get its credibility back and they're going to do that and I'm going to move on and just focus on a championship."
The Joe Gibbs Racing driver was penalized for stating that he felt like the previous car was actually a better model than NASCAR's heralded Generation 6 that debuted in the Sprint Cup Series this season.
Hamlin said he considered the remarks — ''I don't want to be the pessimist, but it did not race as good as our generation five cars. This is more like what the generation five was at the beginning" — to be both less harsh than what competitors have been saying about the cars in recent years and not worthy of having required a trip to discuss his sentiments with NASCAR privately.
He's in his eighth season of full-time competition in the Cup ranks, moving into the role of a perennial title contender. He has paid his dues and gained the experience to offer a well-informed opinion.
What Hamlin saw as a lack of respect he felt that career should have garnered was one aspect of this situation that truly bothered him.
"That was the biggest complaint I had," he said. "If I was Jeff Gordon or Tony (Stewart) or Dale (Earnhardt ) Jr. or any Hendrick (Motorsports) driver, let's just say that, they would have had a conversation with me before. But just to slap the fine on me and not tell me anything is what really, really bugged me a lot.
"That felt like I had not earned my place in the sport and I've grinded it out here for eight years and I really feel like I've done what it takes to earn the respect of my peers and NASCAR and I feel had I been somebody else, the outcome may have been different."
He said he had several conversations that helped guide his decision not to appeal, but that he would have been supported had he decided to do so.
"Gibbs really supported, whatever I wanted to do he was fine," he said. "Ultimately I had some conversations with (NASCAR Chairman and CEO) Brian France. We had a lot of the same ideas and I think that, in hindsight, I really believe they overreacted and I believe that they think they overreacted once they thought about it a little bit. Now we're at the point that we're good with each other and we're just going to move on from here forward."
Hamlin said that after the conversation with France — details of which he declined to elaborate upon — he felt like they were "on the same page." While he said he could have handled things differently, he was comfortable going to Sprint Cup Director John Darby and President Mike Helton to talk privately on issues.
In the end, he balanced a need to be proven right through an appeals process to feel vindicated with any further distraction within his team.
"Yeah, that ultimately plays into any decision," he said. "It's really, to keep it going on and go through an appeal just to prove that I'm right — I don't need to prove it. I just feel like everyone knows that we were right. I can give you 100 interviews that were way worse than mine through the last few seasons that nobody said anything about.

"I think they were just very, very sensitive about this car, this is their baby and what I was most frustrated with is it is not even the opinion that I have. I like the car, I think the car is better. That's me giving the 100 percent honest truth. I was more frustrated with the tire that we were on than anything.
"That's the part that frustrated me. It put me on an island feeling like I was bashing the race car, which was definitely not how I felt."
Hamlin reiterated that a potential suspension was something he was prepared to endure. What he has changed his stance on — at least on Friday — was his unwillingness to comment on any issue.
And, he says, he's intent on keeping that honesty. That isn't something he believes is necessarily rampant in assessments of issues throughout the garage.
"Everyone wants to stay on NASCAR's good side and so that ultimately plays — a lot of what you hear in interviews, 90 percent of what you hear on a weekly basis is just guys that are trying to stay on NASCAR's good side, really," he said. "There's very few that really give the honest and true truth."
He doesn't plan to stop doing that.
"I think that as long as I can give a 100 percent honest answer and not get in trouble, then I'll answer the question," he said. "If I know that my answer could have repercussions, then I'll just refer to no comment."
Still, the issue isn't completely closed — there's still the matter of that fine.
The NASCAR rule book allows for fines to be deducted from race winnings.
Asked if it would be taken out of his winnings, Hamlin seemed unconcerned.
"That's a good question, and I guess I'll look at my bank statement and find out," he said.
---
---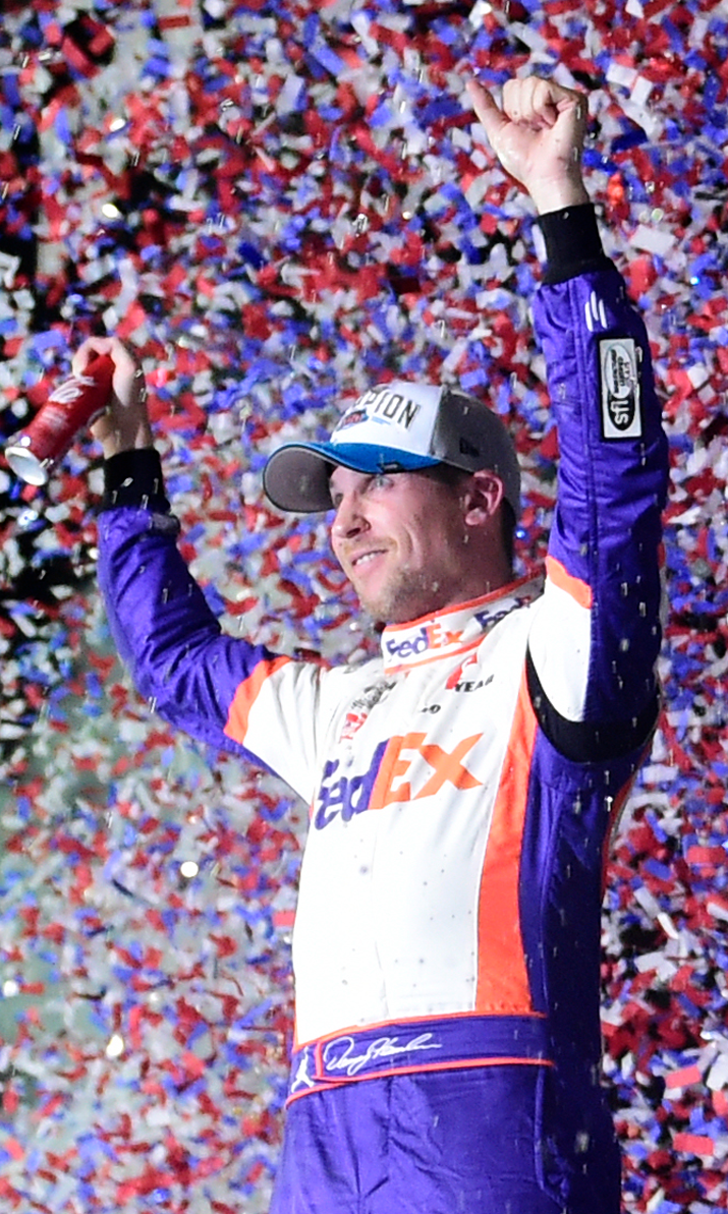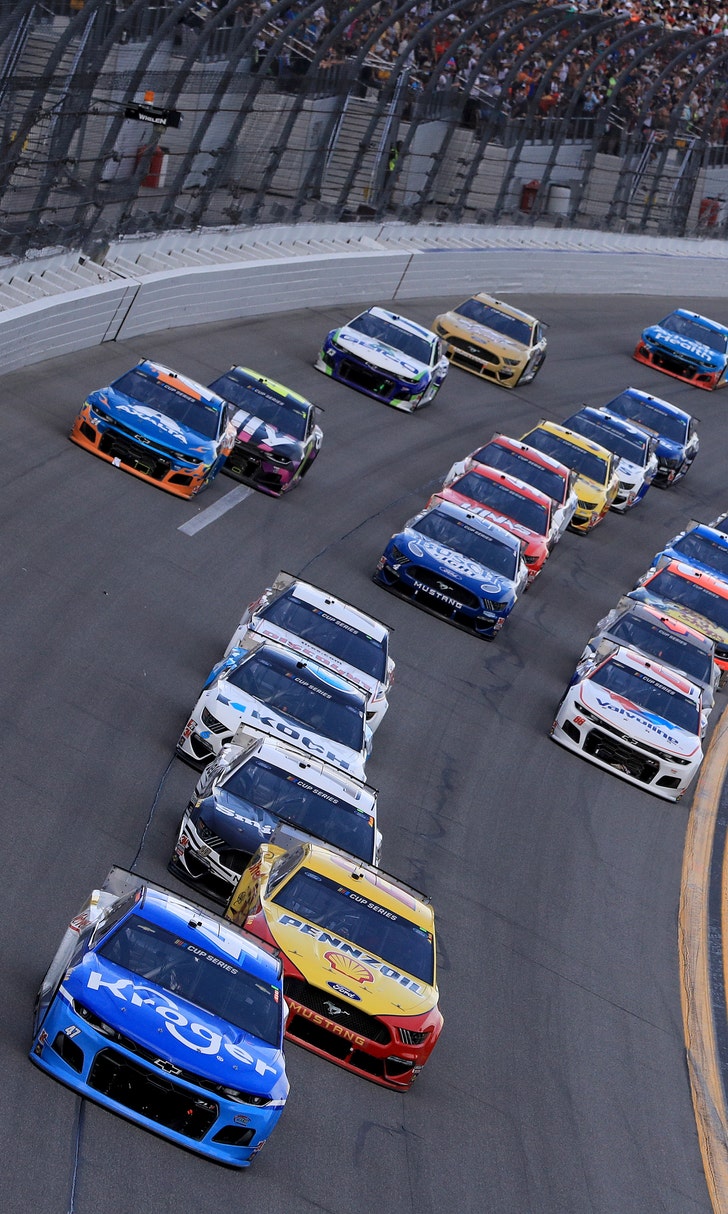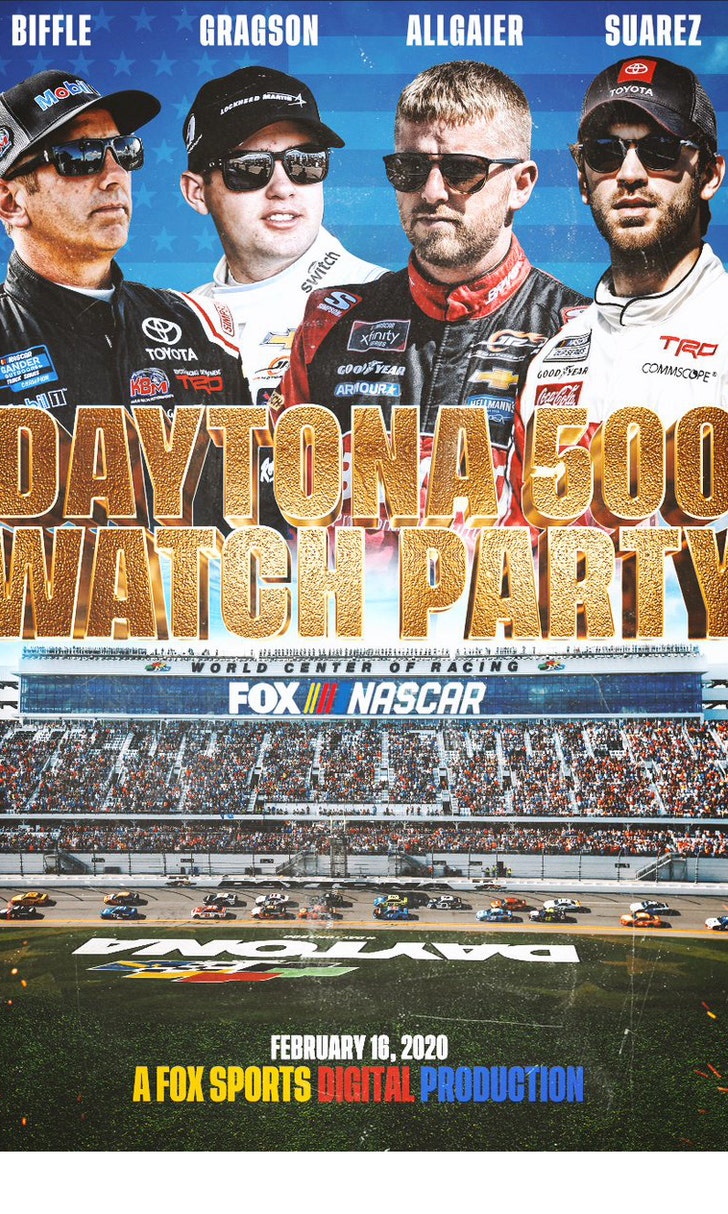 The Daytona 500 Watch Party!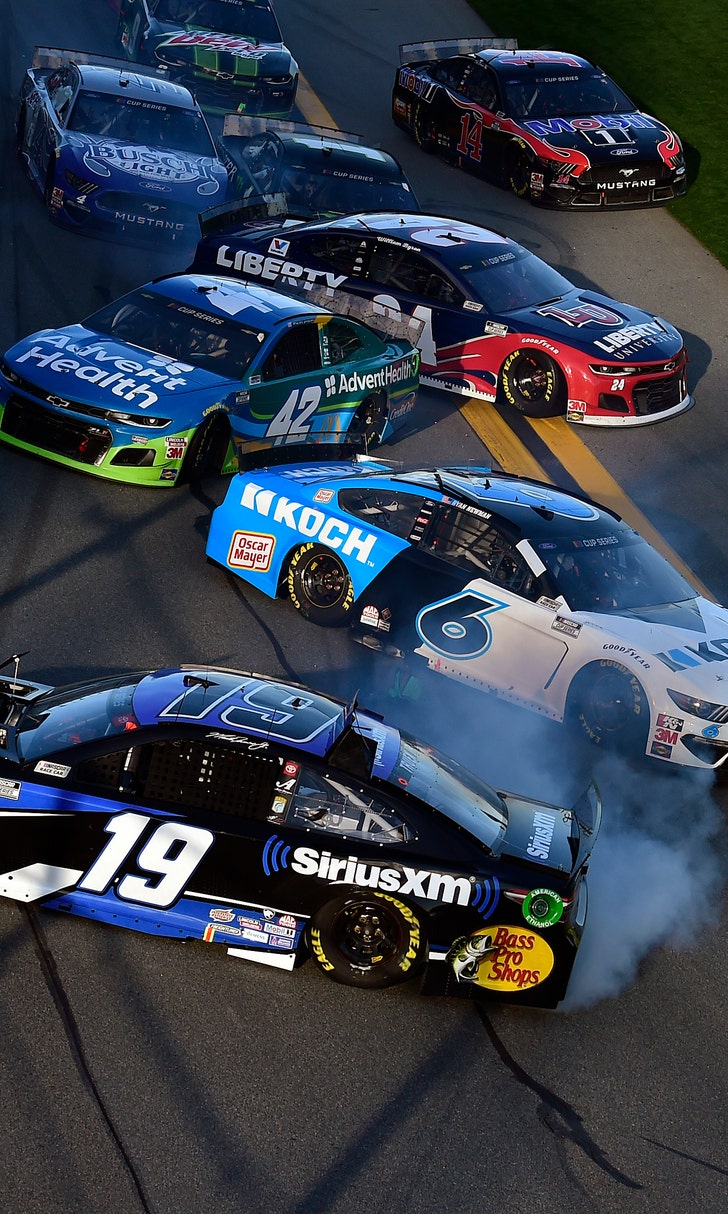 The Numbers Game At Daytona