Hamlin found perfect mix at Loudon
BY Larry McReynolds • September 24, 2012
Sunday afternoon's NASCAR Sprint Cup race at New Hampshire Motor Speedway was interesting, to say the least.
To some degree, it's almost what I anticipated but to some degree I wasn't sure what was going to happen. There was no question watching the three different practice sessions that Denny Hamlin was all but in his own zip code.
He was fast, he was good on the long runs, he maintained speed for the long runs, there just didn't seem to be any flaw whatsoever in the way he performed.
When you go out and you qualify 32nd simply because of a very large mistake – the team failed to set the air pressure correctly, costing them a shot at the pole position – then you wonder in a short race at a track where it is hard to pass if he can get the win.
I know everyone anticipated that they would go with some strategy. The thing about the race at Loudon, though, is that every driver, every team goes with strategy. We saw it all race long.
The only time these guys really changed four tires was during green-flag pit stops. Under caution they stayed out or they changed two tires and it's hard to make up ground that way.
When I saw Denny take the lead by Lap 94, when his goal was just to be in the top 10 by Lap 100, and do it with the aid of only one caution, I knew that unless they somehow figured out how to screw this up, nobody was going to touch this No. 11 team.
After the race, I talked to him about his last green-flag stop being made when the caution came out with 23 to go. I said. "Were you thinking, 'Here we go again.'" Obviously they had no plans of pitting at that point and they held on for the win.
It was one of those days where, unless they had something happen that was out of their control, they had it covered.
For example on the second caution at Lap 128, when they along with about five other drivers stayed out and Denny kept the lead, even if he had pitted there it just seemed to be one of those days where unless he had a flat tire or something out of his or his race team's control happened, there was nothing going to keep him from winning that race.
Despite whatever setbacks this team has endured this season, it has never lost its confidence in running well. Denny's won three of the last five races. He also had a very competitive car at Richmond but he and his team were kind of swinging for the fence there, they were just trying to win the race and get three bonus points and had to pit with about four or five to go because of fuel.
Last week in the race at Chicago when they ran out of fuel on the final laps, even though they didn't really have a car that was going to contend for the win you still would think it would have zapped them, but it just didn't.
That's what's so impressive about Denny. As a former crew chief, I never liked using the term a bad call or a bad strategy. I just liked to say a call or strategy that just didn't work out.
They've experienced that so much this year, even now with winning five races. At Auto Club Speedway in the spring, he's leading the race past the halfway point and there's a monsoon coming across toward Turns 3 and 4. Hamlin pits and everybody stays out, the rains come, the race is called and they finished 11th.
At New Hampshire in July, they led 150 laps and then a late-race caution came out. Crew chief Darian Grubb called for a two-tire stop, then Denny says. "I need tires." Darian took that as Denny wanting four tires and changed the plan. Everybody in front of them changed just two tires, they restarted late in the race 13th and all Hamlin could do was get back to second.
Then you stack in last week with running out of fuel on the last lap, then that huge mistake on Friday with that air pressure, it's like, 'Gosh, somewhere their confidence and their momentum is going to get zapped' but it doesn't.
That is a great sign of leadership by Darian Grubb and it's a great sign of maturity and the confidence he has in his race team on Denny Hamlin's part.
---
---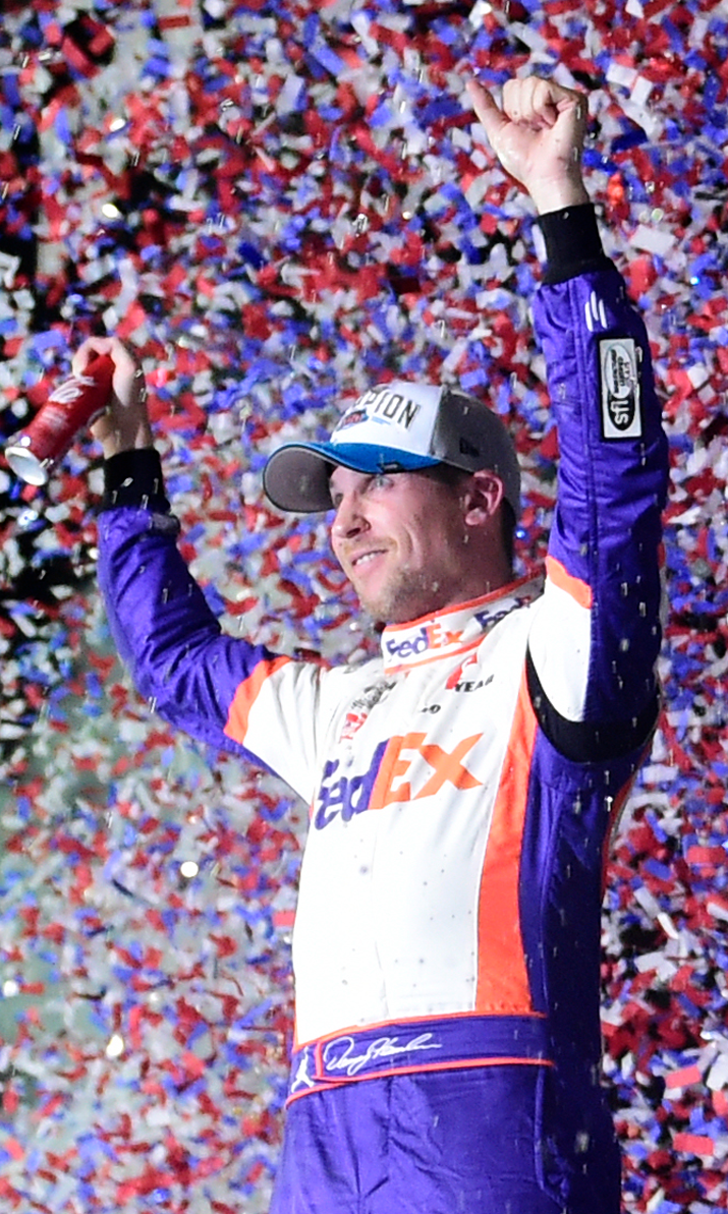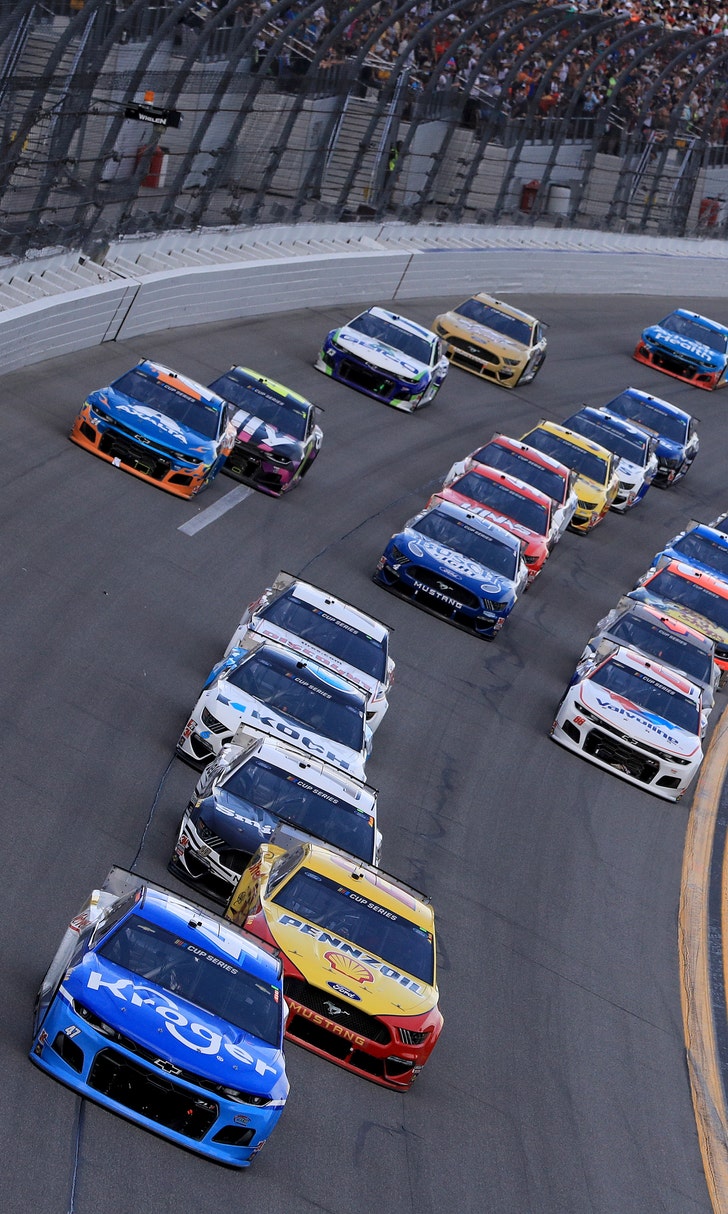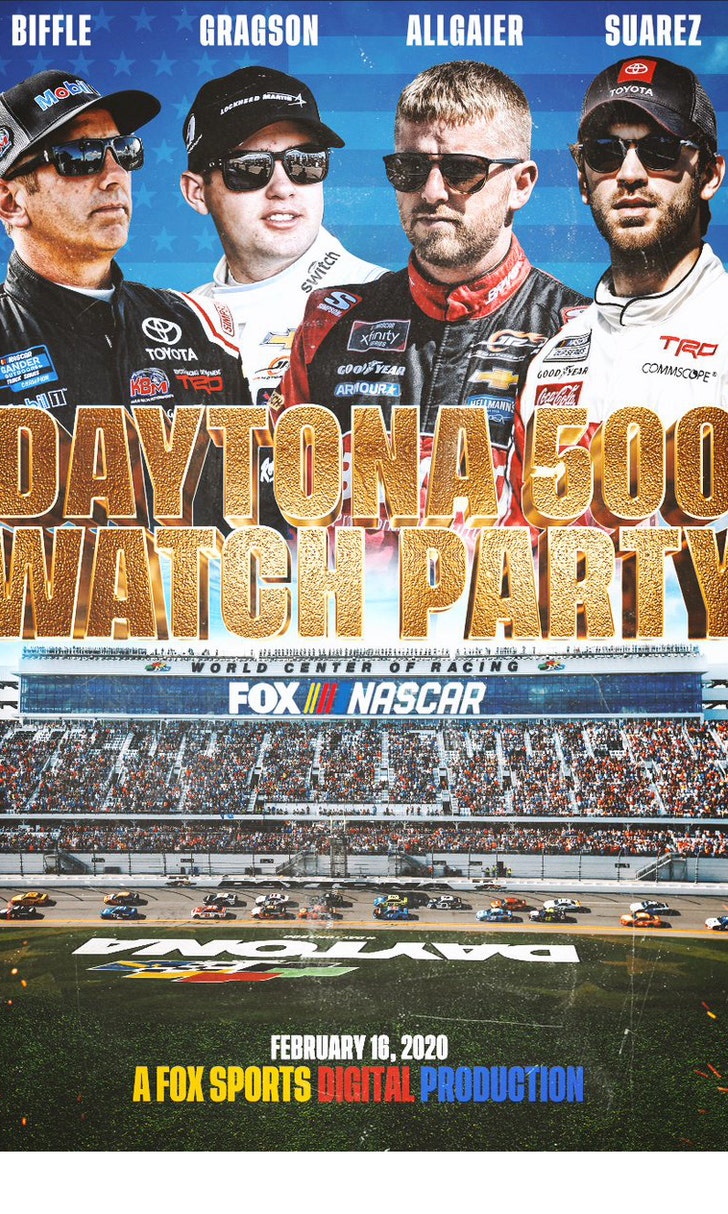 The Daytona 500 Watch Party!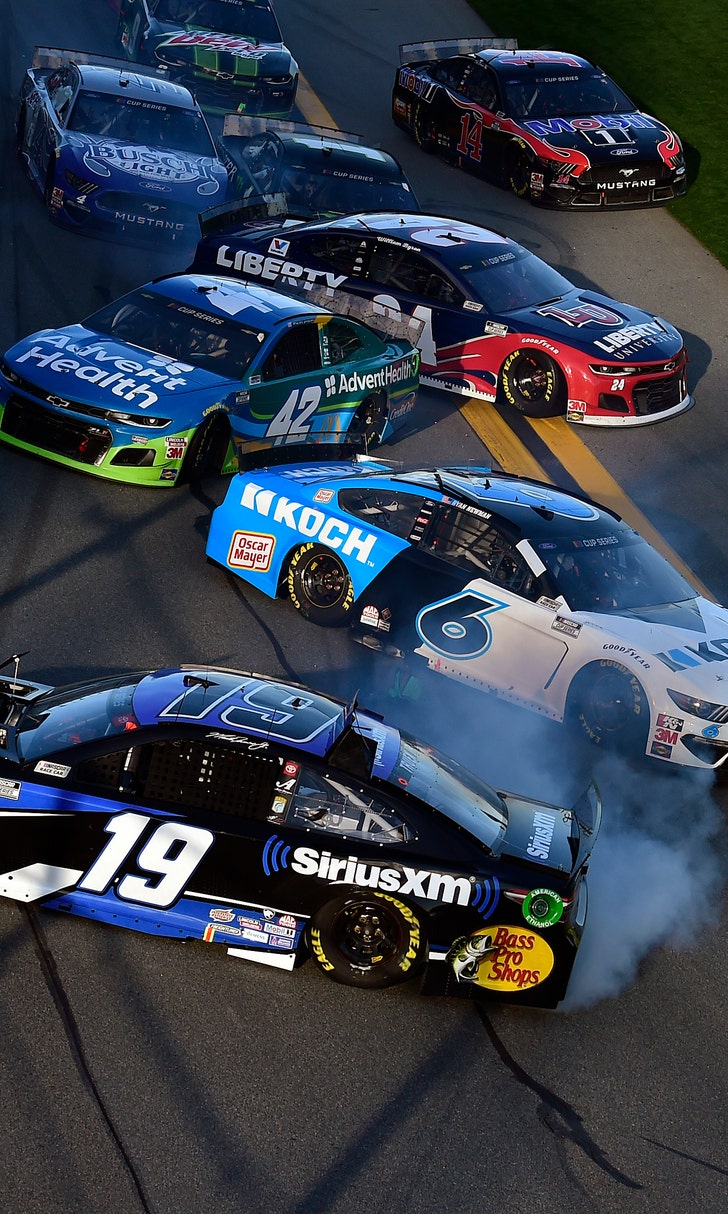 The Numbers Game At Daytona