Hamlin, Edwards favorites, but Chase is J.J.'s to lose
BY foxsports • September 15, 2010
Denny Hamlin was coming off one of the best nights of his life.
Although his buddy, Joba Chamberlain, was pitching against the Tampa Bay Rays, he hooked Hamlin up with a suite at Yankee Stadium for the Jay-Z/Eminem concert.
"That was the best concert I've ever been to," said Hamlin, who was clad in beige corduroys and a plaid shirt, looking more like a model from a Gap ad than the Sprint Cup points leader.
To Hamlin's left sat Carl Edwards in a dark Banana Republic suit and shiny black Oxfords. While Hamlin was living large in the Bronx on Tuesday night, Edwards was flying home from Washington, D.C., after a meeting with the President's Council of Fitness, Sports and Nutrition.
"We had a really good time," Edwards said. "It's a huge undertaking, what they're trying to accomplish. Childhood obesity is a real issue in our country, and it's real difficult to address. We put together a real good group of people from around the country — Boys and Girls Clubs, park and recreation departments — to exchange ideas. But for me, it's enlightening to see how big this problem is and how challenging it's going to be to have any impact on it.
"Then I went home — that's way more important than anything else. To me, that's why having an airplane is so great. I can hop in my Citation, take off, fly home and make a normal day out of it after going to Washington. That's really nice."
Hamlin and Edwards are considered to be two of the favorites entering the 2010 Chase for the NASCAR Sprint Cup. Hamlin, 29, is having a season that racers only dream about. In his fifth full season on the Cup tour, he holds the points lead for the first time after a career-high six victories vaulted him to the top for the postseason. It's an accomplishment Hamlin does not take lightly.
"We've always gotten close, but never gotten right there," Hamlin said. "We always had a blown engine or wreck or something. It's good to get that part over with. When Jimmie and I were tied this season with five (wins), they'd always have his name on top of mine, and that was frustrating, but now we gave them a reason to put it the other way around.
"Drivers might tell you differently, but it's very satisfying to lead the points at some point during your career. You look at the number of drivers that have been in the Cup series during the history of NASCAR, the percentage isn't that much that have led the points during their career. So to be a part of that group is pretty special."
Edwards, 31, has not led the points since 2008. He has also not won a race since Homestead that same year. But in the past nine races leading up to the Chase, Edwards has an average finish of 5.5 and accumulated more points than any other driver on the circuit. Although Edwards is ninth in the point standings, the No. 99 Roush Fenway Racing team is picking up momentum at just the right time.
"That proves to us that if we can continue doing what we've been doing, we can be the champions," Edwards said. "That's all we got to hang our hat on right now. We don't have race wins, we don't have multiple championships under my belt, but we've proven that we can do this. And doing it over the last 10 races, I think, is really important for all of us to prove that we just have to continue this and we'll be on top."
Both drivers are acutely aware that regardless of how well their teams are running, they'll still have to get through Jimmie Johnson to win the title. After mastering the Chase format with four consecutive titles, it would be naïve for anyone to count the champ out.
"Jimmie has had an unbelievable ability to perform in the Chase and win championships," Edwards said. "But I think everyone would agree that it's anyone's race more than ever this year. It looks that advantages are smaller and they last a shorter period of time.
"So over the next 10 races, I think it's going to be anybody's. To me, it feels like that's truer than ever. But I wouldn't be surprised if Jimmie comes out here and wins the first three or something and proves us all wrong. But I don't believe he'll do that."
Although Hamlin has a 10-point lead over Johnson, he still feels the No. 48 team is the favorite. With so many teams gunning for Johnson, that could alleviate the weight of this challenge from the No. 11 Joe Gibbs Racing team.
"I think the target is on Jimmie," Hamlin said. "He is the favorite, and he is till he's dethroned. There is no target on our back. I feel it's still on him. Until we lead this thing all the way to Homestead, I feel like we'll be the underdogs.
"I don't feel any added pressure — just nervousness, because I know this is our best shot and my best shot up to this point. Maybe in the future we'll have the most dominant team and it won't even be close. But this is the best shot I've had in the course of my career. I've gone into other Chases pretty confident, but we weren't winning as many races as we're winning now."
---
---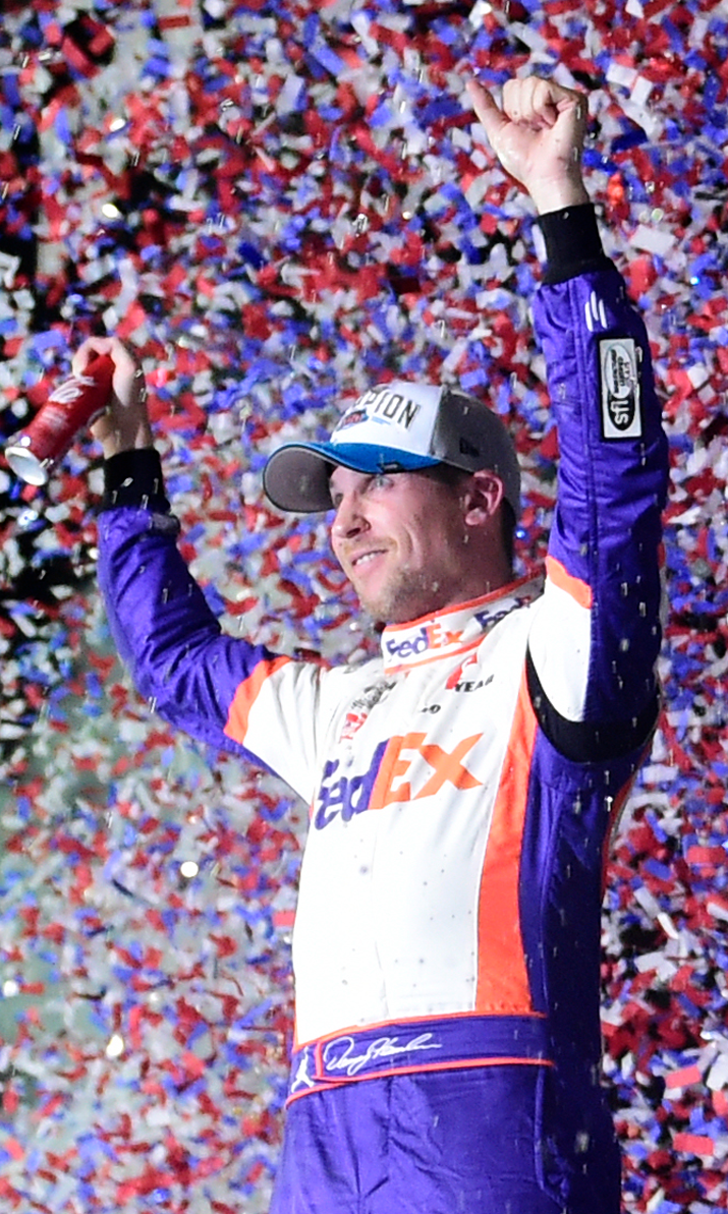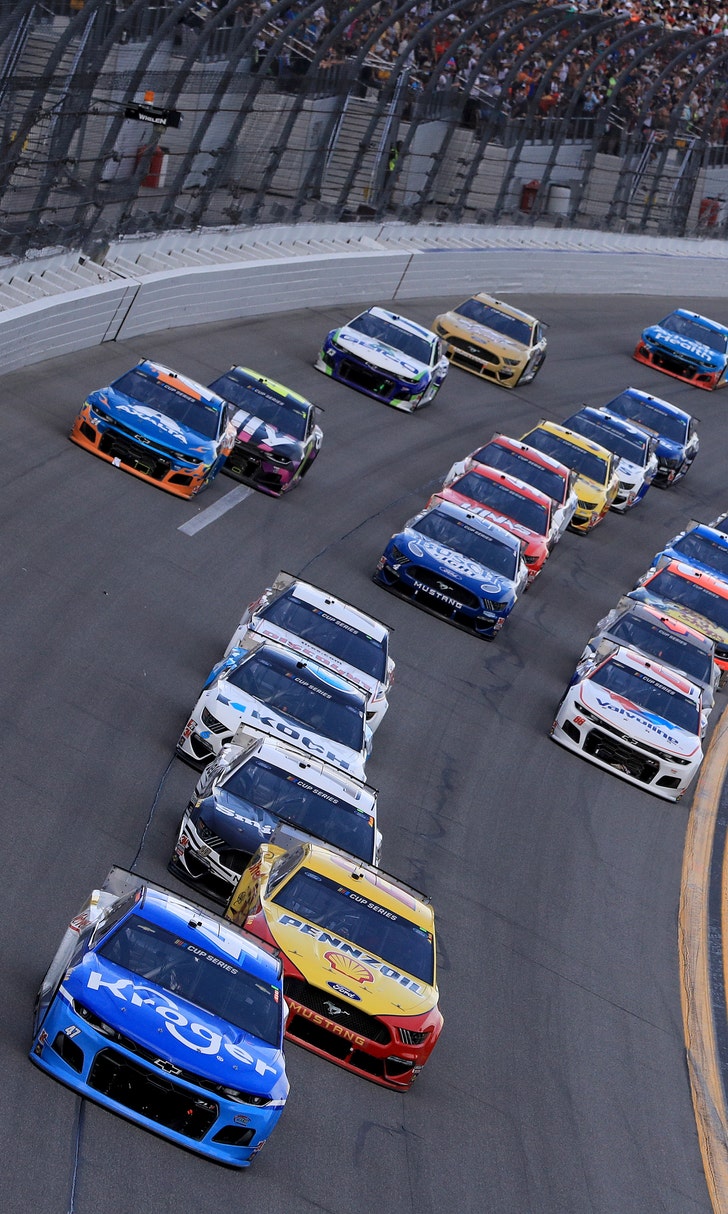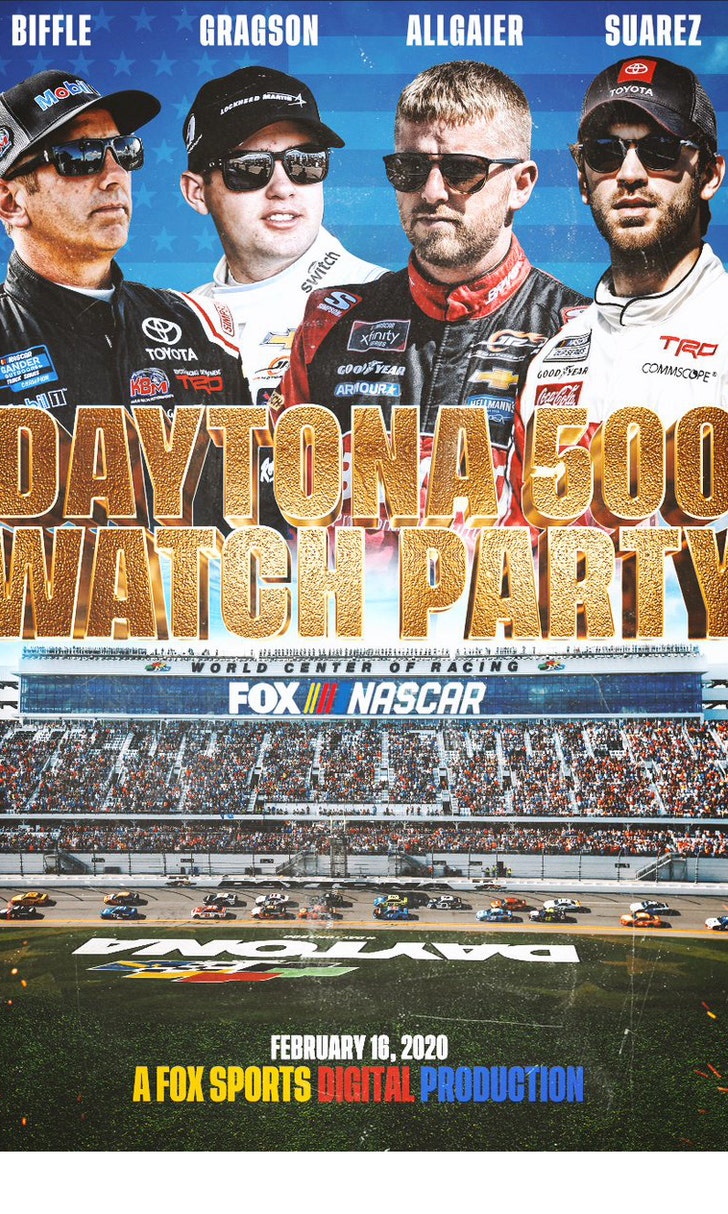 The Daytona 500 Watch Party!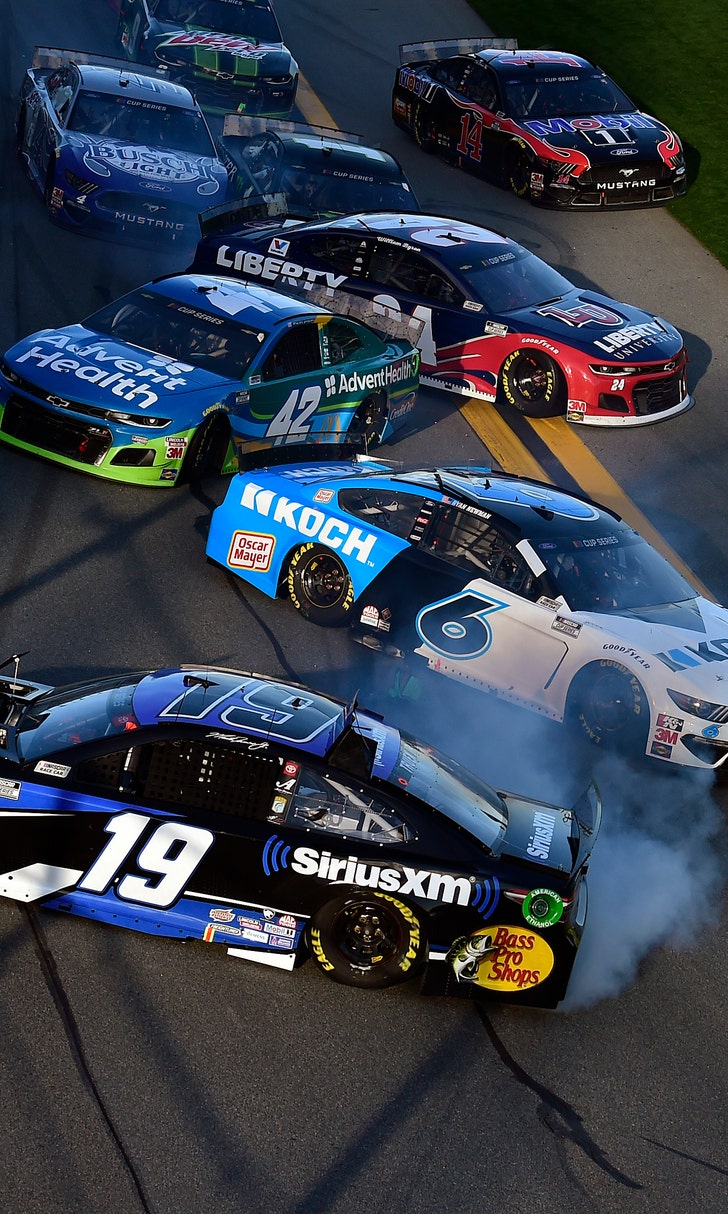 The Numbers Game At Daytona