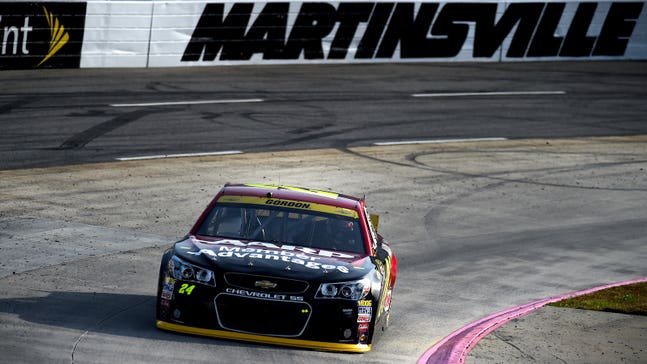 Gordon hopes to rediscover Martinsville magic one more time
Published
Oct. 31, 2015 4:39 p.m. EDT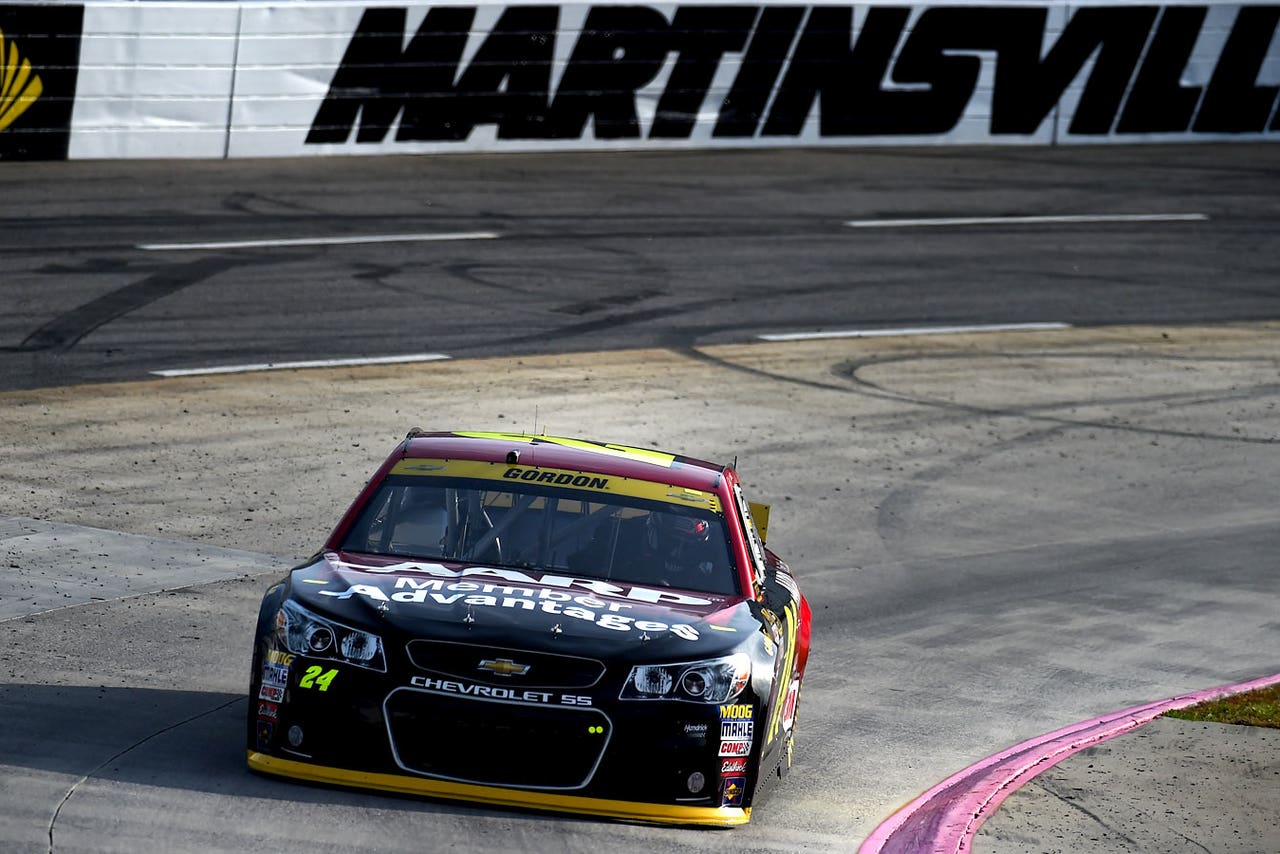 Winless in his last full season in NASCAR's top series, Jeff Gordon has a golden opportunity before him Sunday at Martinsville Speedway.
In fact, it could be his last good opportunity to go to Victory Lane as a NASCAR driver.
Among the four remaining tracks, Gordon has a total of 12 wins.
But all but four of them have come at Martinsville, a .526-mile paperclip-shaped oval where the future NASCAR Hall of Famer last went to Victory Lane two years ago.
The bottom line?
If Gordon doesn't get it done in Sunday's Goody's Headache Relief Shot 500, he runs a high risk of going winless in his final season -- a scenario that virtually no one in the sport finds appealing.
Gordon rolls off fifth on Sunday's starting grid, and as of Friday afternoon was feeling cautiously optimistic about his prospects of taking home a ninth grandfather clock trophy from the Virginia short track where he triumphed for the first time in 1996.
"It seems like no matter what changes in the sport, with the rules and the engine package, we always seem to be able to come here and find speed. So, we certainly have that kind of confidence within our program," Gordon said. "But at the same time, going over the debrief this week and the planning and all the things we're looking at for this race, we are also reminded of how tough this place can be. ... There are no givens. It's not like just because it's Martinsville we're going to come here and dominate; it's not.
"We're going to work hard. We're going to grind it out like we have been. And if we do everything right, then we have a really legitimate shot of not only winning this weekend, but moving on to Homestead."
Getting to Homestead as a member of the Championship 4 for the winner-take-all season finale is the goal of all eight drivers who have survived the first two rounds of the Chase for the NASCAR Sprint Cup and enter Sunday's race at Martinsville with equal points.
Gordon, of course, has extra incentive to advance since it's his last shot at a long-awaited fifth Sprint Cup Series championship.
But a Gordon victory on Sunday would not only automatically punch his ticket to the Championship Round; it would allow the Hendrick Motorsports driver to finish his Martinsville career in style and end his "drought" that dates back to last September at a track where he has more wins than any other.
"That would be pretty amazing," Gordon said. "There is nobody that has any more motivation and reasons to get that ninth victory than our race team this weekend."
Understandably, after coming here for more than two decades and achieving so much success in the process, Gordon holds a special affinity not only for Martinsville Speedway but the surrounding area.
That affinity was on full display at an event held Thursday night at a local Walmart.
"We had an incredible group of fans that came out," Gordon said on Friday. "And the interactions, conversations and the memorabilia they brought out rivals the biggest fans that I have throughout the country. That is what stands out to me is the loyal support that I have here. Obviously winning here eight times helps, but still, these folks have a lot of choices as far as drivers that they can pull for and how avid that they pull for that driver. I saw it at the height of it all (Thursday) night during that event."
And those same fans will no doubt be cheering loud if he pulls into Victory Lane at Martinsville one last time.
---
---