Gibbs: Kyle Busch is simply 'special' on race day
May 28, 2018
CONCORD, N.C. (AP) Joe Gibbs has coached Super Bowl champions.
He's learned that to reach that level, it takes a group of guys who are ''special'' on game day - just like Kyle Busch, the top driver in the NASCAR team owner's stable and winner of 188 races across the top three circuits.
''I have had some football players who are real easy during the week and when they put their helmet on, they are big time and going for it. Those are the guys you want - and I think Kyle has that,'' Gibbs said. ''I don't know that I have ever seen him back off on race day.''
Busch continued his assault on the NASCAR record book Sunday night by winning the Coca-Cola 600 and becoming the first driver in modern history to win a Cup points race at every track on the circuit.
Gibbs said Busch is always after it, always aggressive, and carries that emotion with him.
''Some people are just special when it comes to game day - and I think Kyle is one of those,'' Gibbs said.
Busch described himself as ''bipolar'' on race day.
He said he was a little extra rough around the edges Sunday, something that wasn't lost on his wife, Samantha. At one point before the race she asked him, ''What's the matter with you?''
''I guess it's just race day,'' Busch responded.
Busch said his favorite part of the day is putting on his helmet, getting in the car and turning laps.
Crew chief Adam Stevens said Busch has 100 percent focus and commitment to winning.
''Nothing makes him happy unless he is in victory lane,'' Stevens said. ''He doesn't settle for less from himself and doesn't settle less from the people around him. I take comfort for that, personally. You know what you are going to get. He's hard to beat.''
It was a record-setting night for Busch, who became only the 10th driver in NASCAR history to lead more than 15,000 career Cup Series laps. He led 377 of 400 laps to earn his fourth win of the season.
Things we learned from the Coca-Cola 600 on Sunday:
HARVICK ISN'T INVINCIBLE: Kevin Harvick had won the previous three Cup races, including the All-Star race, but Sunday proved he's not invincible.
Harvick, who has been Busch's top competition this year, crashed on lap 83 and finished in last place after a tire went down and he hit the wall.
''The car was really, really fast,'' said Harvick, who started 39th because his No. 4 Ford failed inspection three times before qualifying. ''We came all the way through the pack and made it up into the top three there and sometimes those things happen. I can't complain about anything that's happened this year. We have to take the good with the bad. ... It was just bad luck.''
JOHNSON IS FRUSTRATED: It has been almost a full year since Jimmie Johnson last won a Cup race.
The seven-time Cup champion has gone 36 straight races without a victory. He ran well in the 600, finished fifth and said ''it feels good, but I want to win. I'm tired of running fifth. I'm tired of running whatever it is.''
His last win came at Dover on June 4, 2017.
BUSCH'S PIT CREW WAS FLAWLESS: Busch's pit crew didn't lose a track position all night.
''They were outstanding,'' Gibbs said.
RACE SETUP CHANGES?: NASCAR officials refused to change the race package for the Coca-Cola 600, and it paid the price with a race that featured one dominant driver and very little passing.
Martin Truex said despite Busch ''kicking everybody's tail,'' he still liked this setup more than the All-Star race.
As for third-place finisher Denny Hamlin, he replied, ''No comment.''
Not surprisingly, Busch liked the current setup and wasn't a fan of the All-Star race package.
ROVAL UP NEXT: The next time NASCAR drivers come to Charlotte Motor Speedway they will be competing on ''the roval,'' which combines a new road course intertwined with a portion of the existing 1 mile speedway.
Hamlin is not so sure about the idea.
''The roval was meant to save the race track and things like that but I am a bit of a skeptic,'' Hamlin said.
TOYOTAS RUN WELL: The Toyotas ran well all night at CMS, finishing 1-2-3. The rest of the top 10 featured Fords and Chevrolets.
---
More AP auto racing: https://racing.ap.org
---
---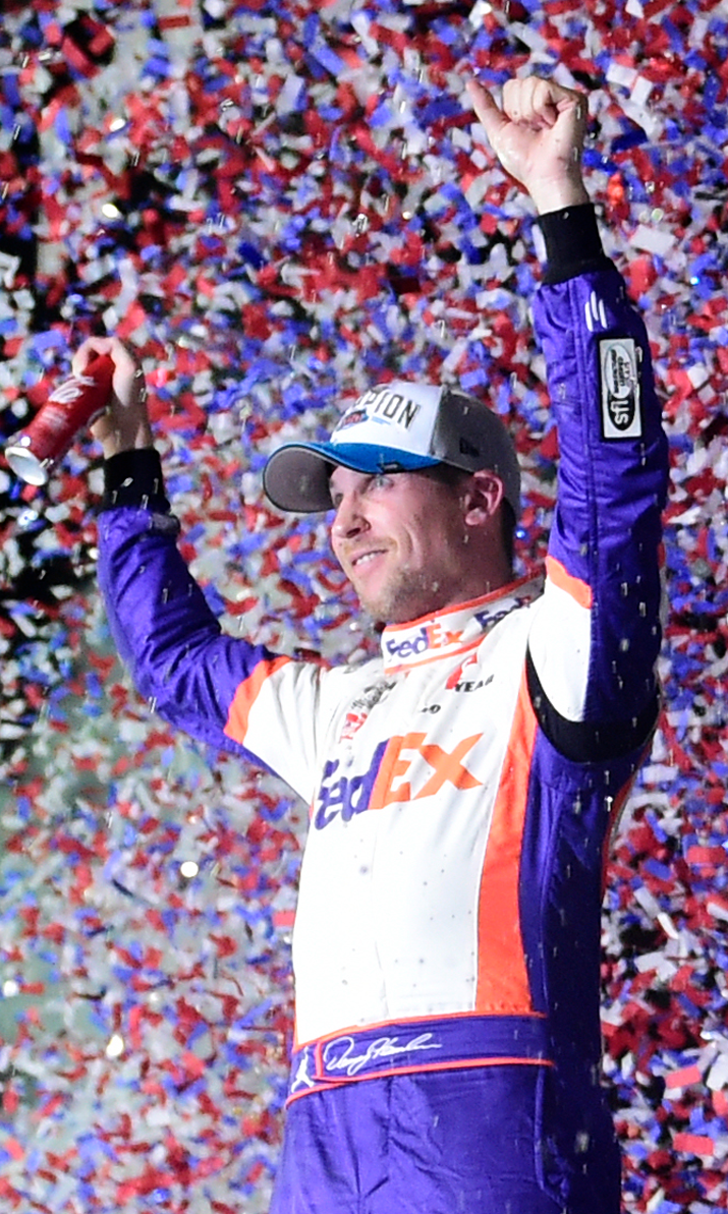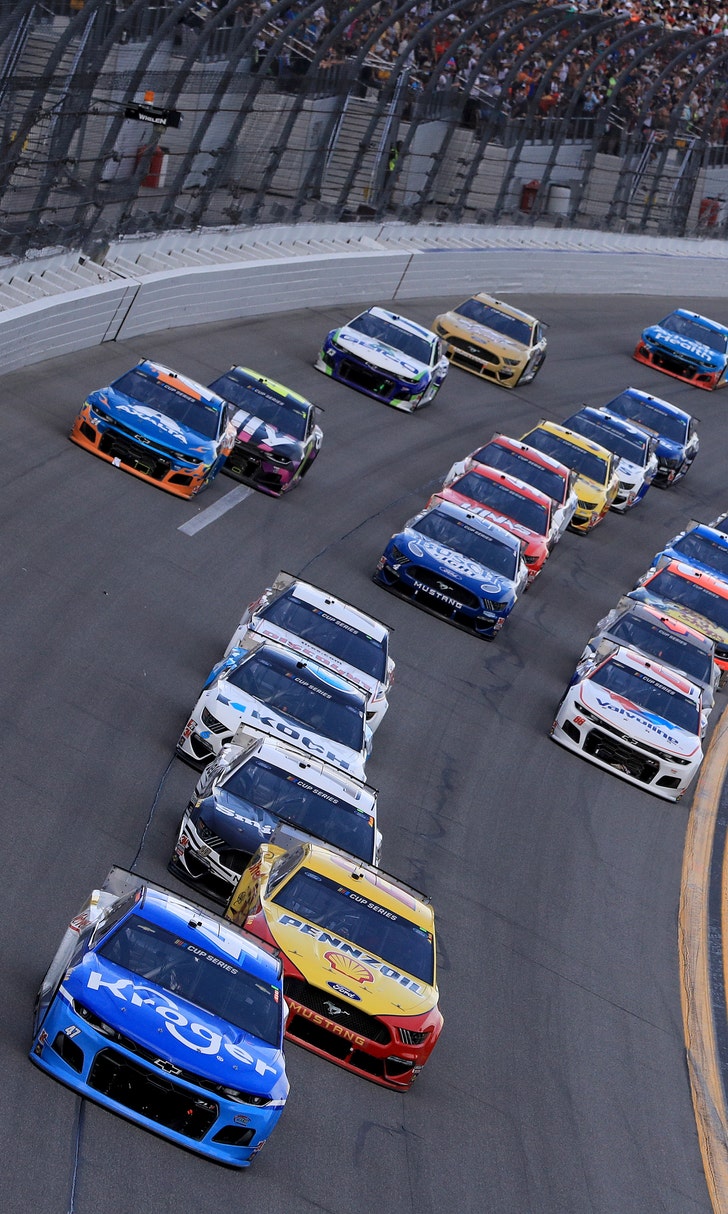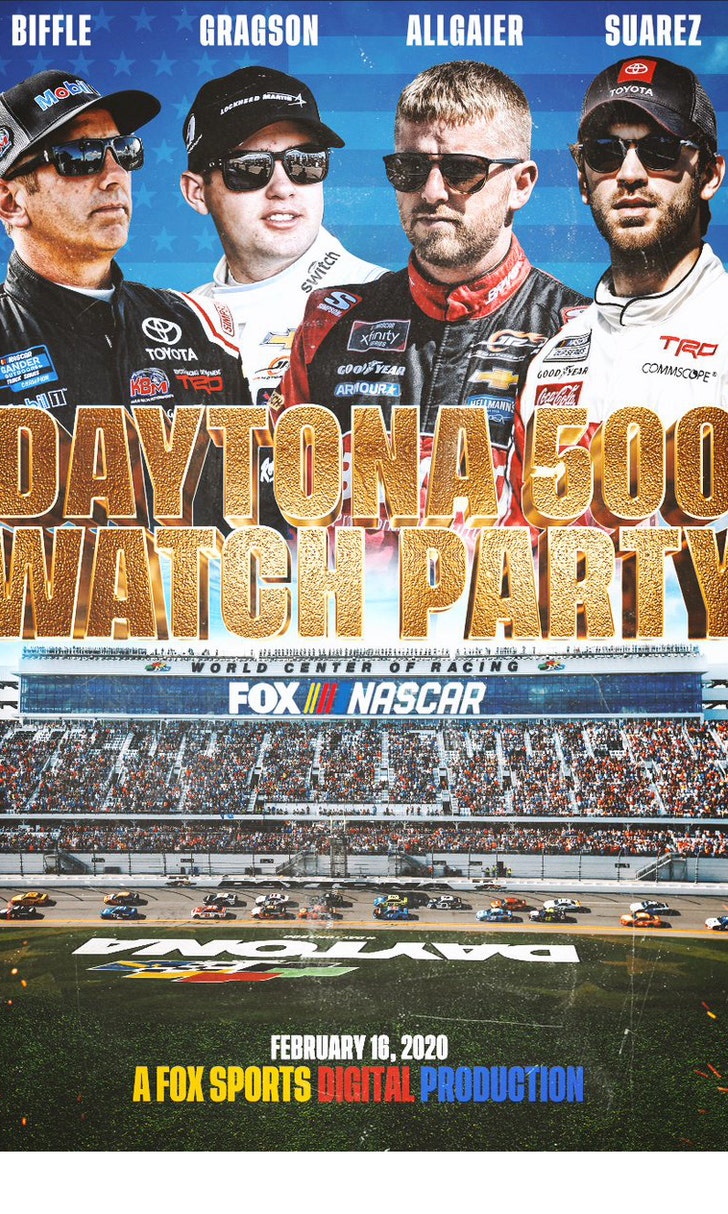 The Daytona 500 Watch Party!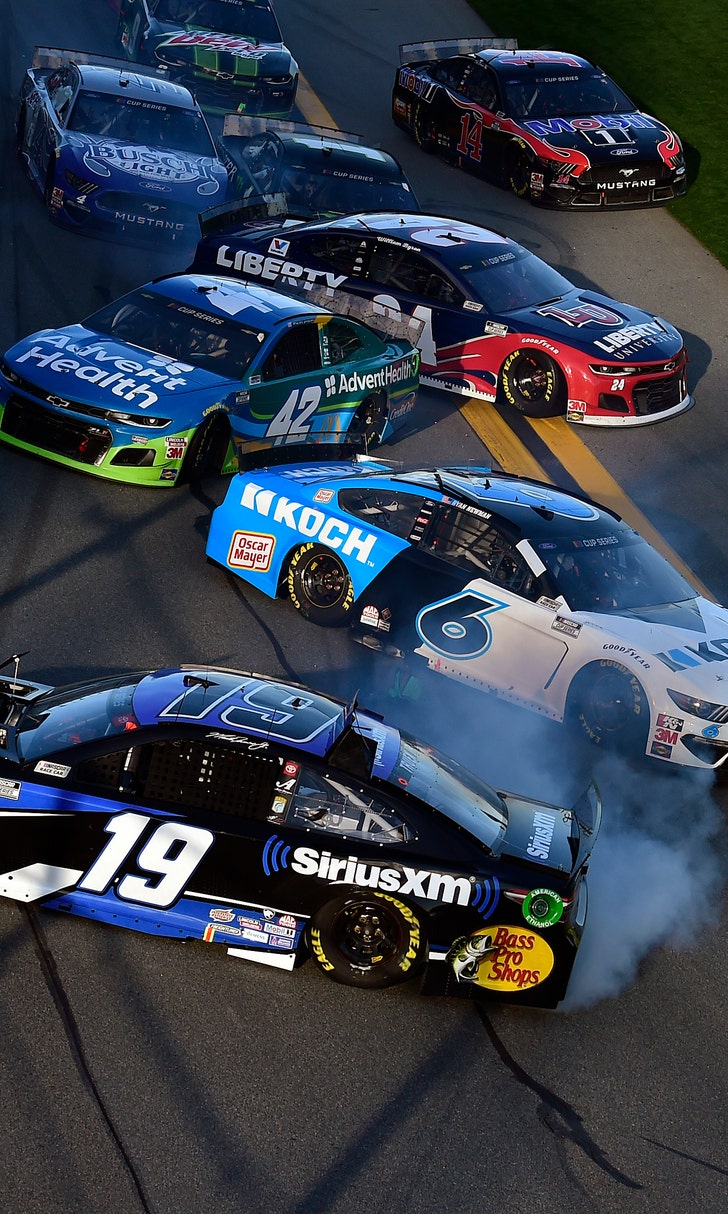 The Numbers Game At Daytona