Garage chatter: What everybody's talking about before Dover
BY foxsports • September 20, 2010
Sept. 24 news and notes
Hamlin says Bowyer team needed penalty — 3 p.m. ET
NASCAR Sprint Cup points leader Denny Hamlin certainly didn't hold back when asked about Clint Bowyer's penalty for an infraction on his New Hampshire race-winning car.
Asked initially about his own car going through inspection twice after that race, Hamlin quickly took on the topic of Bowyer.
"You can talk about how small the thing was off and you can really try to say that 60-thousandths didn't help him perform any better — that is a crock," Hamlin said Friday at Dover International Speedway. "Let me tell you something, that helps a lot. I know when we gain five points of downforce our car runs a ton better. He wasn't speeding on pit road by a half-a-mile per hour he was speeding by 5.5 miles-per-hour. They give you a grace period. NASCAR has been very, very lenient I feel like on this car and they've given those guys chances.
"It's not Richmond. I think that they should just be happy that they're in the Chase at this point. They were warned and they were warned before Richmond. Everyone in the garage knows that. They're the ones who wanted to press the issue and get all they could to make sure they got in the Chase. They got in it and then they were busted. They kept going with it."
Later he was asked: Does this give you confidence that Richard Childress Racing now needs to focus on the appeal rather than the Chase?
His answer? "The more they reel the other teams in, the better off our team's going to be," Hamlin said. "It's going to affect the 29 (Kevin Harvick), the 31 (Jeff Burton) and the 33 (Clint Bowyer). I think the only difference is the 33 won the race so he went to the tech center. It's just one of those things where I think our team is very strong and we do it, I feel like, the right way. Sometimes that makes to where our performance is behind at times, but you know what, we're going to be green all the time."
---
Sept. 23 news and notes
NASCAR changes Truck qualifying procedure — 1:30 p.m. ET
NASCAR announced Thursday that it will revise the qualifying procedure for the NASCAR Camping World Truck Series for the remainder of the season.
Under the new procedure, the qualifying order will be set by practice speeds. Times will be inverted, meaning the slowest truck on the track will go out first in qualifying. The series first unveiled this qualifying procedure at Pocono Raceway in July and has used it in three races since that time.
The Truck series has six races remaining. In the event of a rain-canceled practice, a qualifying draw will be held to set the order. If qualifying is not held, the field will be set according to the series' rule book.
— Rea White
---
Whitney Motorsports incurs major fine — Noon ET
Clint Bowyer certainly wasn't the only one dealing with a devastating NASCAR Sprint Cup penalty.
Another was issued that could be equally difficult for its team to absorb. The No. 46 Whitney Motorsports team was found with a violation in one of the more protected areas of the car. The group was penalized for "engine exhaust valves (that) did not meet the minimum weight requirement" of the rule book.
As a result, driver Michael McDowell and team owner Dusty Whitney were each fined 50 points. Crew chief Jeremy Lafaver was fined $50,000, suspended from the next six Cup races, suspended from NASCAR until Nov. 3 and placed on probation until Dec. 31.
The team has dabbled in running limited Nationwide Series schedules over the years before moving full time into that realm last season. This year, it attempted a move to Cup. Rookie Terry Cook opened the year with the team, qualifying for three of the 10 races he attempted. J.J. Yeley has run some races with the group, making 10 of the 15 races he attempted and earning the team its top finish of 19th, at Daytona International Speedway. McDowell, the latest to drive for the team, has made two of the three races he's attempted with the group.
The team was already well outside the top 35 and a locked in position in the field, but now it will face even more obstacles.
— Rea White
---
Sept. 21 news and notes
Kurt Busch rests Chase hopes on next two races — 6:06 p.m. ET
Penske Racing's Kurt Busch sees the next pair of NASCAR Chase for the Sprint Cup races as critical to his championship hopes.
Busch heads into the race sixth in the standings after finishing 13th in the opening Chase race last Sunday at New Hampshire Motor Speedway.
He earned a pair of fifth-place finishes at Dover International Speedway, site of Sunday's AAA 400, last season but finished 19th at the track earlier this season.

"I've said all along that these next two races – this weekend's race at Dover and the following week at Kansas – look to be our huge challenges during the Chase," Busch said in a news release. "Based off what we saw there in the spring race, Dover may just be the biggest hurdle that our Miller Lite Dodge Team faces.
"We finished in the top five in both races at Dover last year, but we weren't competitive at all there back in the May race. It was just a super tough day for us during the last race there."
Busch carries an average finish of 19.6 at Dover and 19.7 at Kansas Speedway. He knows that he'll need to better those averages if he's to gain ground in the Chase in the next two races.
After that, he appears much more confident about the tracks the series will visit.

"Several weeks ago I pinpointed the race this weekend at Dover and the following race at Kansas as the races we were most concerned about and that's definitely still the case," Busch said. "Naturally, we look at Martinsville as a track where we'll have to rise to the occasion and Talladega is always about surviving and missing the 'big one' and being around at the finish.

"The other tracks – like the intermediate tracks at Texas, Charlotte and Homestead and the flat one-mile at Phoenix – we've performed well there and have a lot of confidence when we head into those races. If we can come out of Dover and Kansas in good shape, I really like our chances for being a valid challenger for the title. We're coming in there with guarded optimism."
— Rea White
 
Sept. 20 news and notes
From the editors' desks ... — 11:30 a.m. ET
Well, NASCAR's Chase for the Sprint Cup certainly started off with some fireworks.
In Sunday's Sylvania 300 at New Hampshire Motor Speedway, Richard Childress Racing's Clint Bowyer made a huge leap in the standings with his win while Hendrick Motorsports' Jimmie Johnson and Roush Fenway Racing's Matt Kenseth found themselves facing a tougher outing.
The non-Chasers did just as expected, stepping up and stealing some headlines throughout the race weekend.
In case you missed it, here's a look at what happened over the weekend:
In the NASCAR Camping World Truck Series, Cup regulars Kevin Harvick and Kyle Busch embraced their owner/driver roles with fierce runs. In the end, it was Busch who prevailed, overtaking late leader Jame Buescher on the final restart to take the victory. (Photos)
In the Cup race Sunday, Bowyer proved what he has been saying all along —  if he could just get into the Chase field, he could make up some ground quickly. He did just that, turning a fuel gamble into his first victory of the season. That vaulted Bowyer to second in the standings, behind Denny Hamlin, in an early Chase shuffle. Four-time defending champion Jimmie Johnson didn't fare as well, finishing 25th. (Highlights) (Driver reaction)
Meanwhile, Jamie McMurray and Dale Earnhardt Jr. enjoyed strong runs as well, finishing third and fourth respectively.
Now, the series heads into the second Chase race, at Dover International Speedway.
Stay tuned for more news and updates as teams both compete for the title and try to prepare for 2011.
The Chase is just really getting going, and so are we.
FOXSports.com is ready for the Chase, with complete coverage, photos, analysis and news appearing on our Chase Central page.
— Jorge A. Mondaca and Rea White
---
---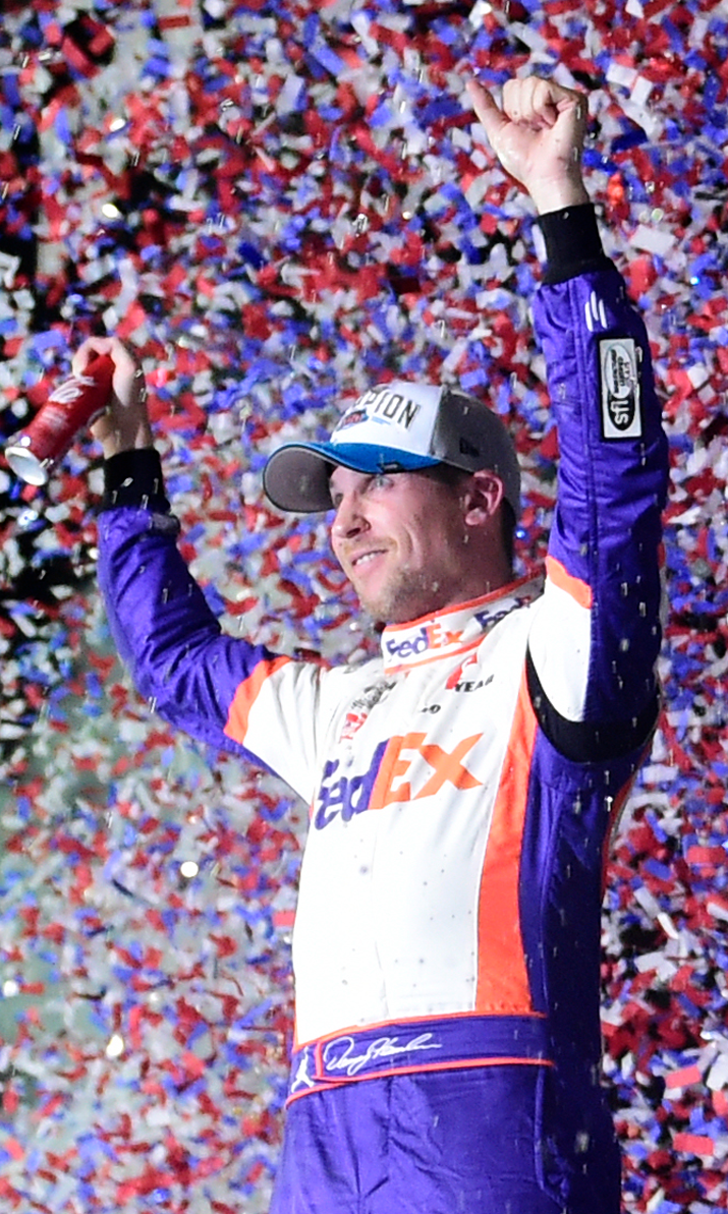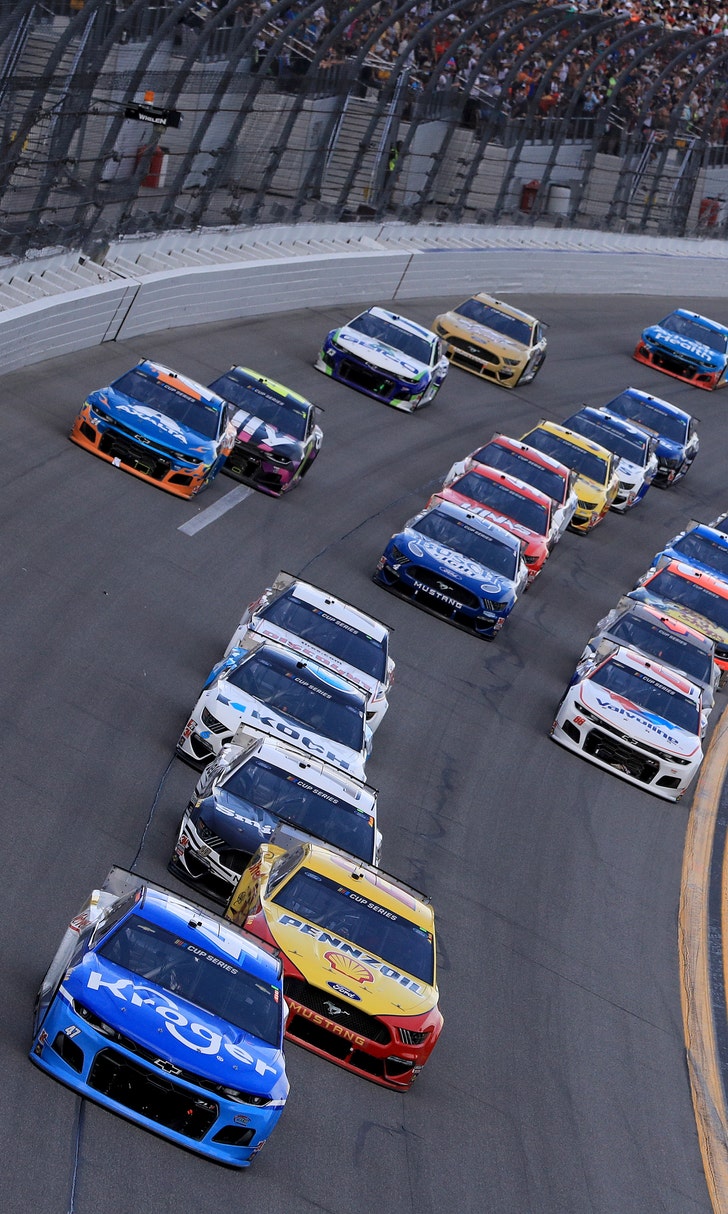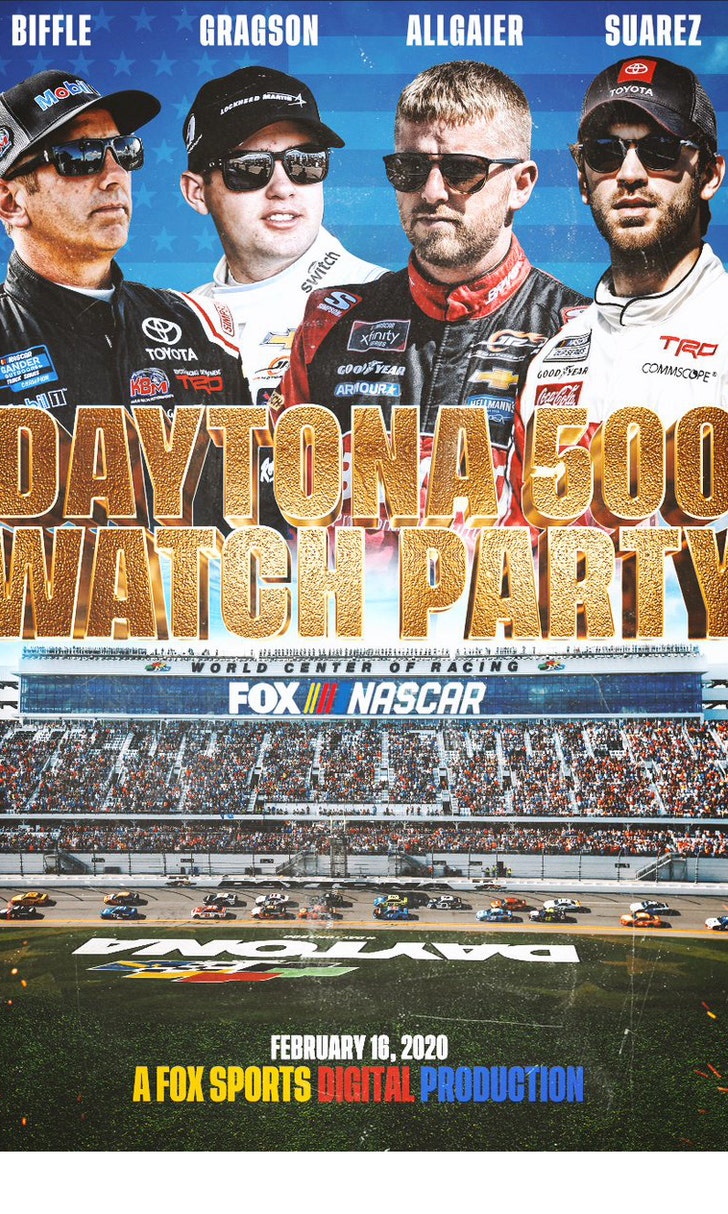 The Daytona 500 Watch Party!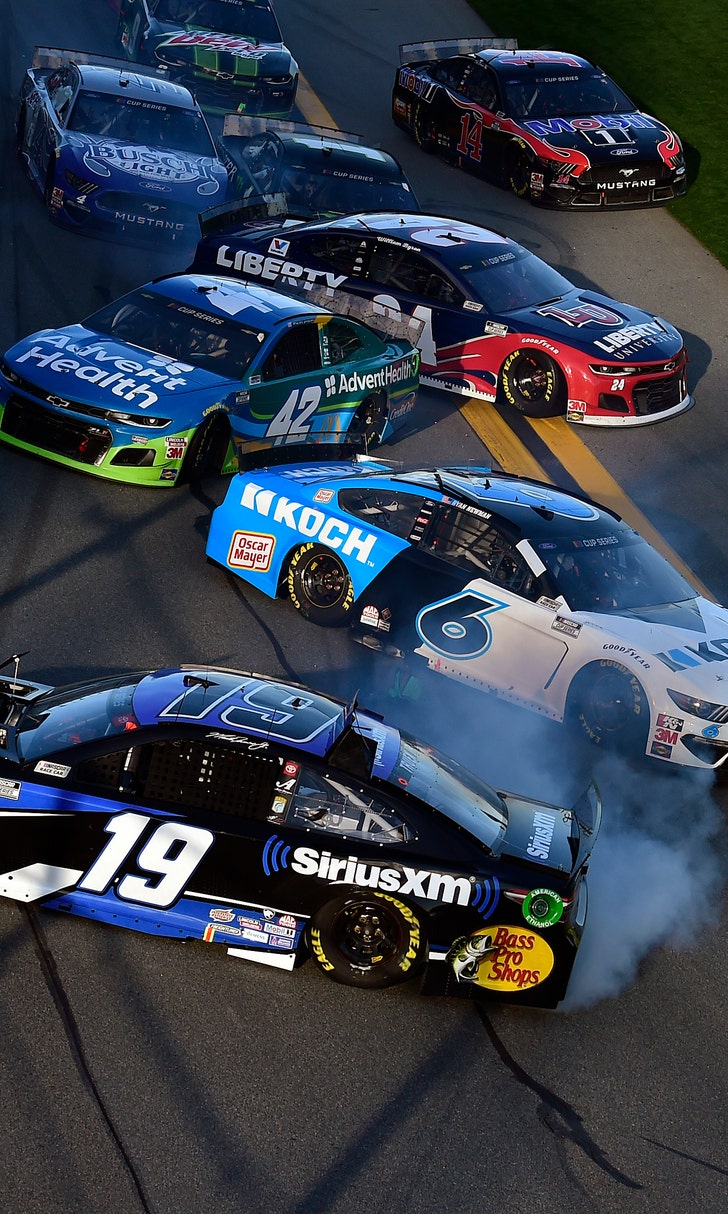 The Numbers Game At Daytona