NASCAR Cup Series
NASCAR Cup Series
Ganassi completes Daytona-Indy-Brickyard sweep
Published
Jul. 26, 2010 3:35 a.m. ET

With Jamie McMurray's victory in the Brickyard 400 on Sunday, owner Chip Ganassi claimed the first team triple crown in American auto racing: winning the Daytona 500, Indianapolis 500 and Brickyard 400 in the same year.
Success in Indy-style racing is nothing new for Ganassi. But now his NASCAR team has emerged from its past struggles on and off the track to become a force in stock cars. And they seem to be at their best in big events.
''Chip is the most dedicated person in racing I ever met,'' said Felix Sabates, Ganassi's longtime business partner in NASCAR.
McMurray won the season-opening Daytona 500 in February, and Ganassi IndyCar series driver Dario Franchitti won the Indy 500 in May.
McMurray then won again at the Brickyard, making him a surprise winner of NASCAR's two biggest races and handing Ganassi an achievement second-place finisher Kevin Harvick said probably will never happen again.
''To win all those in one year is remarkable,'' Harvick said.
Ganassi's Sunday got a little sweeter when Scott Dixon won the IRL race in Canada.
McMurray also noted that Ganassi's sports car racing team nearly won the 24 Hours of Daytona earlier this year.
''It's just so hard to get both organizations good at the same time,'' McMurray said. ''And this race, the Daytona 500 and the Indy 500 are races of strategy. You see guys dominate those races and not win. So it's remarkable what he's been able to put together, the people he's been able to hire. I feel very honored to get to be a part of that accomplishment.''
Ganassi is known to some in the garage for his tough-guy persona, but he was humbled by Sunday's victory.
''You have to plan your work and work your plan and have some passion about what you're doing,'' Ganassi said. ''You have to love what you're doing. I love what I'm doing.''
Ganassi competed in Indy-style cars as a driver, then went on to rival Roger Penske as one of the sport's top team owners. But he had a hard time duplicating that success when he crossed over to NASCAR.
The top finishes weren't coming frequently enough and he had trouble finding enough sponsorship money, eventually leading him to merge his team with Dale Earnhardt Inc.
''We had to pull our wings in a bit and make some changes, take it a little bit on the chin, which we did,'' Ganassi said. ''But we always knew we'd be racing. I think a lot of people in the media had us written off that we were bye-bye. Everybody was ready to kiss us off. We knew that wasn't the case.''
And he reunited with McMurray, a driver who had left his team years ago to drive for car owner Jack Roush.
''I think it's been really good for both Chip and I to experience all of this together because we worked together when things weren't great,'' McMurray said. ''And we kind of built this together along with the 1 team, to where it is.''
For a while on Sunday, it looked like another Ganassi driver was going to give the owner his trifecta. But for the second year in a row, a victory at the Brickyard slipped away from Juan Pablo Montoya.
Montoya appeared to have the race in hand going into a round of late pit stops, but his crew decided to change four tires while rival drivers changed two and he lost track position for the restart.
Montoya couldn't get through traffic, then had a run-in with Dale Earnhardt Jr. that left his car too damaged to continue. Montoya drove to the garage and went straight to his motorhome without commenting to reporters.
''My heart goes out to Juan,'' Ganassi said. ''He had a great day, too.''
Ganassi said having two drivers up front allowed the team to split its pit strategy; knowing that Montoya's team was going to change four tires, McMurray's team could gamble and take only two.
''Without the 42 car, the 1 car wouldn't have won, I don't think,'' Ganassi said.
---
---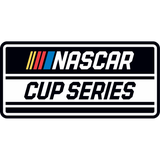 Get more from NASCAR Cup Series
Follow your favorites to get information about games, news and more
---