NASCAR Cup Series
NASCAR Cup Series
Friday notebook: Points racing, fantasy football and family matters
Published
Aug. 1, 2014 4:00 p.m. ET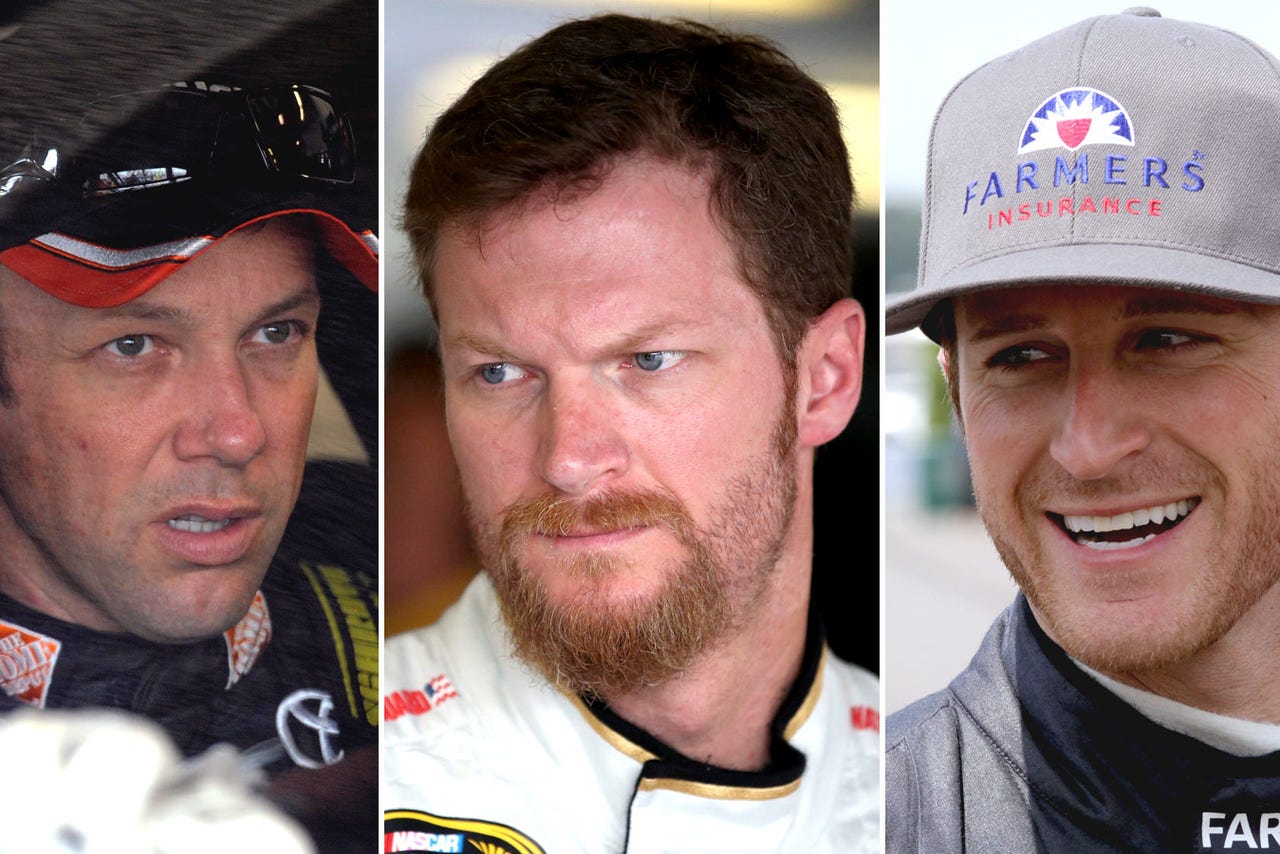 Points racing? -- When NASCAR moved the new Chase for the Sprint Cup format at the beginning of the 2014 season, many figured the days of points racing were long gone. Yet as the Chase cut-off date approaches, a number of those drivers without a win are talking about the importance of points racing.
However, as Matt Kenseth pointed out Friday at Pocono Raceway, the best way to points race is to go out and win.
"No, because you get the most points to win," Kenseth said when asked if he would points race instead of going for wins. "I don't ever know why you wouldn't want to win. I get asked those questions all the time and people always look at me like I'm being smart, but it's true. You get the most points if you lead the most laps and win so why wouldn't you want to show up and sit on the pole, lead every lap and win the race. Then you've got the most points and you're locked in because you got a win. Life is good. I think that's what we aim to do every weekend."
Will that added pressure to win a spot in the Chase lead to more fireworks at the cut-off race at Richmond International Raceway? Roush Fenway Racing's Greg Biffle said that will only be the case if he's chasing the leader in the closing laps.
"If I'm running second at Richmond, the guy in front of me better watch out when it's coming down to the end of it, if I can get to them," Biffle said. "I've always said all along that it doesn't take any skill to wreck a guy. It takes skill to bump him or move him out of the way a little bit, get a run on him, loosen him up, it doesn't take any skill just to drive through him."
Dale Jr. serious about fantasy football -- With the NFL season just around the corner, many fans are preparing for this year's fantasy football season as well.
Among those getting ready for the long season ahead is long time fantasy football player Dale Earnhardt Jr.
"Yeah we have been in this Hendrick league since the beginning, since I started working there," Earnhardt Jr. said. "Jimmie (Johnson) doesn't play; he is not much into fantasy football. Jeff (Gordon), I think he might play or be in a different league. Kasey (Kahne) plays. I don't know if he's going to join us this year. But it's mainly upper management Doug (Duchardt) and a couple of those guys, some crew chiefs and maybe an engineer or two, a little bit of everything. It's fun. We are about to crank back up. 
"I've got two leagues that I run. I've already activated them. Doug is the commissioner of this league at Hendrick. He's not activated it yet. He's a little lazy about that. He's real good at writing the league note every week. We will just wait on him to get cranking and start getting after it."
Kahne he do it again? -- One week after contending for the Brickyard 400 win at Indianapolis Motor Speedway, Kasey Kahne returns to the site of his last victory. The Hendrick Motorsports driver is still winless so far this season, but has seen an upswing in the team's overall performance as of late.
Helping his cause to repeat this weekend at the Tricky Triangle, Kahne and his Kenny Francis-led team have brought their Indianapolis car back to the track. Despite posting just the 19th-fastest time in Friday's opening practice, Kahne was pleased with the team's progress.
"They worked really hard this week getting this car turned around," Kahne said. "It was the car we ran last week. We thought it was a good plan. It was brand new so bringing it to another flatter track and see if it will have the speed here again Sunday like it did last week. So far it's been good. But the guys were all in a good spot, good place today. They will be again tomorrow. 
"The big thing will be Sunday and putting the pit stops together and the adjustments, the communication all of that. That is where we have struggled. We really haven't struggled as far as a team on Friday and Saturday. We haven't had speed a lot, but we have been pretty good as far as the team goes. It's just Sunday's we need to put that all together again. If we keep doing that we will be in a good place."
What young guns? -- When Jeff Gordon won Sunday's race at Indianapolis Motor Speedway, it marked the 90th win in his illustrious 22-year Sprint Cup career. At the age of 42, Gordon's victory was certainly one for the older guys, something fellow veteran Matt Kenseth was happy to see.
"It's funny how fast things can change," Kenseth said. "A couple years ago all the rumblings were about Jeff retiring and his back hurts and he's not running as good and this, that and the other thing. Now he's winning all the biggest races of the year and runs up front every week and is on the front of everybody's mind for trying to win another championship. He's had a great career and it's still rolling great. Me not being one of the young guys anymore and not nearly as old as Jeff, but not that far behind him, you like to see that group still winning and running good because you're part of that group and you want to keep doing that as long as you can."
Family affair -- Speaking of Gordon, his dramatic win last weekend at Indy was certainly a family affair when he and the No. 24 Hendrick Motorsports team knelt down to kiss the bricks. Gordon's son Leo caught the camera's eye as he initially refused to follow suit and lay a kiss on the famous bricks.
Eventually, Leo braved it for a classic Gordon family photo.
Earlier this week, Gordon's family and friends gathered to celebrate Leo's birthday, and the four-time champion's big win was still all the buzz.
"When you haven't won a big race like that in a while, and you win it, you're in such disbelief that it takes a couple of days for it to sink in as to how much you respect and appreciate and how you just don't take for granted those types of moments and days," said Gordon. "I think for me, it was just a great week to reminisce with all my friends and family who either watched it on TV or were there in person. Those are the greatest moments as a race car driver or competitor that you can go through.
"I just feel fortunate that not only did we win, but the event I told you about at Hendrick and to be able to go there and have the whole organization patting you on the back and saying thank you and shaking your hand; to get that opportunity and then to have the birthday party where you're around your closest friends and family and have those same kinds of conversations, it just doesn't get much better than that. So, I think that's the biggest thing is just being able to try to take in as much of it as you possibly can of how much you appreciate it and enjoy it."
VIDEO: Kasey Kahne and Carl Edwards involved in crash at Pocono earlier this year
---
---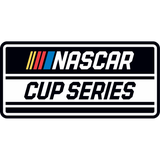 Get more from NASCAR Cup Series
Follow your favorites to get information about games, news and more
---