NASCAR Cup Series
NASCAR Cup Series
Franchitti frustrated by rough Indy 500 qualifying
Published
May. 23, 2011 8:22 p.m. ET

Dario Franchitti was ticked off.
The defending Indianapolis 500 champ was looking forward to taking in the Manhattan skyline from atop the Empire State Building. Instead, after IndyCar's biggest names lit up the skyscraper green in honor of the race's 100th anniversary on a rainy, windy Monday, all they could see from the 86th floor sky deck was a blanket of white.
It was nothing compared to the frustration he felt Saturday, when Franchitti ran out of fuel on the final qualifying lap to fumble away a spot on the front row.
''It's a long time since I've been that (ticked) off getting out of the car,'' said Franchitti, who will start on the outside of Row 3.
Maybe not since Sonoma in 2007, when a late-race collision with a teammate cost him his points lead in the series standings.
''And that was only qualifying,'' Franchitti said, marveling at just how much Indy means to drivers and their teams.
A communication breakdown caused the problem, which also hindered teammate Scott Dixon. After Franchitti's first run, his crew drained the tank. But not everybody realized that later, so it wasn't completely filled before he went back out.
Franchitti walked off, helmet still on, not doing any interviews.
''I didn't want to talk to anybody or speak to anybody or listen to anybody,'' he said. ''I just wanted to go away for a minute. I didn't have anything positive to say and I was very angry.''
He went to the truck to change, then to his bus to get a drink of water. Finally Franchitti talked to his engineer and owner Chip Ganassi.
''That was it. Done. Let's move on,'' he said.
Franchitti was gracious in talking about the mistake Monday, but the frustration still rippled in his voice as he described Saturday's events.
''We're the best team in the business,'' Franchitti said. ''Everyone makes mistakes now and then, but we'd done all the hard work. We put ourselves in position to be on the front row, and we let it slip away. Trust me, that mistake won't be made again. The team is so focused. If we can, we'll make up for it on Sunday.''
Danica Patrick and Helio Castroneves, who joined Franchitti in New York on Monday, haven't exactly felt on top of the world either during the lead-up to Indy.
Patrick failed to qualify Saturday, then almost didn't get a chance for one last try on Bump Day when her car failed technical inspection and she had to wait out the rain.
''I don't think I've ever felt so sick to my stomach, so nauseous and so jittery - ever,'' she said.
Not only did Castroneves miss out on an unprecedented third straight pole, he'll have his worst starting spot in 11 career races at Indy at 16th. The three-time champ has also crashed three times in his first four races.
''Yes, you want to have better results. Yes, you want to start in the front,'' he said. ''But that wasn't meant to be.''
Both Patrick and Castroneves found a silver lining in the clouds hovering over the Empire State Building - they couldn't look down to see just how high they were.
''I'm afraid of heights, anyway,'' she said.
---
---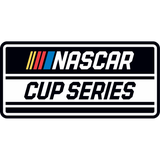 Get more from NASCAR Cup Series
Follow your favorites to get information about games, news and more
---