NASCAR Cup Series
NASCAR Cup Series
Franchitti focus on next race and season, not Indy
Published
Jun. 2, 2010 11:45 p.m. ET

Indianapolis 500 winner Dario Franchitti is already thinking about the next race, and what it will take to defend his IndyCar Series season championship.
``It's an absolute privilege to win that race, and it's such a blessing and such a big deal in my life,'' Franchitti said Wednesday. ``Still, you've got to look forward unfortunately, and not spend too long looking back.''
Three days after winning at Indianapolis for the second time, Franchitti was in Texas ahead of Saturday night's race at the high-banked, high-speed Texas Motor Speedway.
Franchitti had already mentally moved past the monthlong focus on Indianapolis that ended triumphantly by leading 155 of 200 laps.
``I know how my mind works. I could just feel it switch over (Tuesday),'' he said. ``It was like, 'OK, great,' about 2 o'clock yesterday, 'That's enough thinking about that.' I'm off to the gym and get my head into gear for this weekend and every weekend to come.''
Franchitti is second in season points, only 11 behind Will Power, going into the seventh of 17 races.
While Indy was Franchitti's first victory of the season, it was his fourth top-five finish the last five races in the Target Chip Ganassi Racing No. 10 car.
``If I want to win the Izod IndyCar Series, I'm going to have to take the fight to these guys,'' said Franchitti, who also won the Indianapolis 500 and the season title in 2007 before his abbreviated attempt at NASCAR in 2008.
Franchitti arrived at his downtown Fort Worth appearance Wednesday in a two-seat, street-legal open-wheel car driven by three-time Indy 500 winner Johnny Rutherford. Fittingly, one of the main streets they traveled is made of bricks.
When asked about Franchitti's dominating performance Sunday at the Brickyard, Rutherford called it ``good,'' then jokingly added, ``I led him 41 laps.''
Rutherford, a Fort Worth native, drives the pace car for all IndyCar Series races.
Franchitti is only the 17th driver with multiple Indy 500 victories. That puts him in the company of the likes of Rutherford, Arie Luyendyk, Al Unser, A.J. Foyt and Rick Mears.
Still, it is difficult for Franchitti to hear himself compared to such legendary drivers.
``I get kind of embarrassed by it honestly,'' Franchitti said. ``I looked at the list of two-time winners the other night. And it was Arie and those type of guys. ... That's pretty cool. Anybody who's won the Indy 500, whether it's one or four times, or two times, whatever, it's a very special club to be a part of.''
The previous two Indianapolis 500 winners - Helio Castroneves last year and Scott Dixon in 2008 - also won in Texas the same season.
``I heard that. It'd be nice, but it's no guarantee,'' Franchitti said. ``I wish it was.''
Franchitti has twice started on the pole in his six starts at Texas, including last year when he finished fifth. He also started up front for his TMS debut in 2004, when he was the runner-up to Tony Kanaan.
The 37-year-old Scotsman said he has received congratulatory messages from around the world since winning Sunday.
``The reaction has been pretty cool. I've been getting a lot of e-mails, texts, phone calls, that kind of stuff, from all over the world,'' he said. ``From Scotland, to Australia, to Italy, to New Zealand, to Japan. ... So that's been really nice to receive those.''
---
---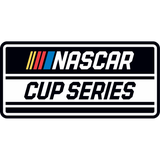 Get more from NASCAR Cup Series
Follow your favorites to get information about games, news and more
---