NASCAR Cup Series
NASCAR Cup Series
France talks driver aggression
Published
May. 20, 2011 6:30 p.m. ET

NASCAR chairman Brian France said Friday drivers should be clear on the boundaries of the ''Boys, have at it'' attitude that gives more leniency in settling disputes.
The policy was tested two weeks ago at Darlington Raceway when Kyle Busch and Kevin Harvick tangled on pit road following the race. NASCAR fined both drivers $25,000 and placed them on probation through June 15.
The punishment handed down has confused drivers, who have called on NASCAR to define the limits of the policy. It's also confused fans, who have wondered why Busch and Harvick were penalized for behavior that draws much-needed attention to the sport.
France doesn't think its possible to define the policy, which went into effect at the start of last season as NASCAR's attempt to let drivers show more emotion on and off the track. But he believes NASCAR's competitors are smart enough to know what the sanctioning body won't permit.
''It shouldn't be a big surprise for anyone to try to read us and how we are going to officiate the events,'' France said Friday at Charlotte Motor Speedway.
''The drivers know us well enough to understand and they certainly have conversations (with us) and we'll be happy to reiterate our situation. But there is still going to be subjectivity. There is no set of eight things we're going to be looking at because that would be impossible. It's not practical.''
But the ambiguity is befuddling drivers, including Harvick.
''I'm still confused whether I am on probation or not on probation so I can't answer that,'' he said Friday. ''I don't really know. I'm just going to go race and see what happens.''
Shortly after his comments, Harvick reported to the NASCAR hauler for a meeting officials said had been scheduled before his comments.
There's also the issue itself of probation, which many believe is a meaningless slap on the wrist for drivers. Marcus Smith, president of Charlotte Motor Speedway, said as much earlier this week, and promised to pay the fines for any drivers punished for fighting in Saturday night's $1 million Sprint All-Star race.
The probation for Busch and Harvick includes the all-star race, and France said the punishment is real.
''What probation means is there is a different set of eyes and expectations that are placed on a driver who has been placed on probation,'' he said. ''They're going to have a more limited flexibility in how we're going to officiate them should they be in a similar area that they have just violated.''
As for enforcing it in a non-points event, France defended it as a part of being consistent.
''Keep in mind, given that there are no points at stake, by definition, it gets more aggressive,'' France said. ''Drivers take more chances, they're not worried about where they are in the point standings, so it's going to be more aggressive and more competitive. But if we took the lid off and said there are no rules or don't worry about any ramifications that might extend into next week at all ... there has to be limits to all of this.''
NASCAR has had to refine the policy several times since loosening the reins last year. The idea came after a series of late-season incidents in 2009 sparked fan interest, and forced NASCAR officials to admit they'd been too oppressive over the last decade.
''We can over-officiate and over-regulate in some circumstances in a 60-year period of time,'' France said. ''Our point was a couple of years ago that we thought we might have been in a pattern of that. We wanted to put it more in the drivers' hands. We didn't say there was no limits to that - you just can't go around with a missile and a weapon out there.''
---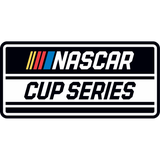 Get more from NASCAR Cup Series
Follow your favorites to get information about games, news and more
---