For Hendrick, 2010 qualifies as slump
BY foxsports • September 15, 2010
It's been the talk of NASCAR for much of the second half of the 2010 season.
What's wrong with Hendrick Motorsports? The pre-eminent organization in stock car racing appears to have fallen into a rut. Speculation as to the reasons has ranged from disharmony among its four drivers and their crew chiefs to the effect of cutbacks in funding as a result of the economic downturn that has hit nearly every aspect of the sport.
The truth is far less sinister. The answer is simple. It's a function of the natural order of things.
If there is one thing you learn after years of following NASCAR, it's the cyclical nature of the sport. For every team, there are going to be good years, and then there will be some bad years.
So, after Jimmie Johnson scored an unprecedented fourth Sprint Cup championship in a row for Hendrick Motorsports (HMS) and the organization's teams finish 1-2-3 in the championship last season, where do you go from there?
"It's hard to go up from there," said Doug Duchardt, as a matter of fact.
This Illinois native is a straight-shooter. The former director of GM Motorsports, now vice president of development for Hendrick Motorsports, has seen more than his share of good times since coming to Hendrick at the start of the 2005 season. Heading into his sixth Chase with the organization, he readily acknowledges that at HMS, things aren't very good and they could — no, make that should — be better.
"Certainly, when only one of our cars has wins, we would like all four cars to have a win right now," Duchardt said. "And have all four cars in the Chase. We haven't done that before. We've been really blessed the last four years. Four straight championships and 1-2-3 last year, that's never been done before."
Working alongside HMS vice president of competition Ken Howes, Duchardt has the job of overseeing the building of the organization's race cars, from design, engineering and production of the chassis, body and engines. He takes it personally that his race teams haven't exactly been setting the world on fire this season.
"I think Rick's been pretty consistent about saying that as a company we're not exactly where we want to be."
When he speaks about his race teams, he speaks with the kind of optimistic attitude that permeates the organization, from the man at the top on down.

"There's been a lot of effort put into trying to get all of our cars better," Duchardt said. "We've seen some glimmers here (and there) of some good performances over the past two or three weeks. I think that for our two teams in the Chase, I feel optimistic about them going in and getting a strong start. And I think we'll be very competitive."
As NASCAR's second season begins this weekend in Loudon, N.H., Hendrick Motorsports has only two of its four cars in contention for the championship. Defending series champion Jimmie Johnson, with five wins this season, is second in the points. Jeff Gordon, winless this season, starts eighth. Mark Martin, who finished second last season to Johnson, had a mediocre season and is 15th in points, while Dale Earnhardt Jr. struggled through another disappointing season and is 19th. Martin and Earnhardt are outside of the Chase field.
Johnson started the season with a string of top-10 finishes, then went through a late-summer stretch where he missed the top 10 in six of seven races, and immediately there was talk of his team's being in a slump. Johnson rebounded quite nicely, closing out the regular season with third-place finishes at both Atlanta and Richmond.
Gordon's season has been one of utter frustration. The four-time champion has recorded 10 top-10 finishes — all races where he dominated at one point or another and could have won, only to fall back in the closing laps of each race.
Martin's performance has been a surprise. He was expected to be a contender for the title again this season, but his team's lack of consistency left the veteran driver with only five top-five finishes at the end of the 26-race regular season. Many point to the swapping of engineers between Martin's team and Earnhardt's team as a contributing factor in the lack of success for the 5 car. But from his flat performances, there are other factors at play.
"Didn't really see this coming for the 5 car," Martin said. "I just know that it happens, that things change and competition — you know, the target is a moving target. It always has been and always will be. We were hitting the bull's-eye last year, and we haven't found the bull's-eye this year. We'll continue to work until we do. But we just haven't found it."
Earnhardt's season so far has been yet another massive disappointment for his legions of fans — fans who have all but exhausted their reasons for his lackluster performances since coming to HMS.
"I think those guys (Earnhardt team) are really focusing and working hard together to get better," Duchardt said. "I'm really proud of Junior. He's been right in there. I know you might listen to him on the radio and think, 'What's going on there?' But, he's been really good. He and Lance have been good. I think that even though we've gone from 12th in the points and fallen back a bit, I think we can still fight back here in the last part of the year to try and get a win."
Speculation has run rampant among fans and the media alike as to why the organization appears to have lost its dominant performance. Duchardt downplays any suggestion that financial cutbacks have had an impact on the team's performance.
"Anything we've done to try and run the business more efficiently hasn't affected or taken away from anything we're trying to do on track," Duchardt said. "We've taken a hard look at how we do things.
"Rick has never come in and said watch your pennies on anything we've done in trying to improve performance. (He's said) just be smart."
What everyone at HMS wants is to be is back on top with that extra edge in performance that's been a hallmark of the organization's teams for the past four seasons. It has been the key ingredient to their success. Come to the track week-in and week-out with a superior car (with a stable of top-notch talent behind the wheel) and flawlessly execute a game plan. The result is a trip to victory lane.
The problem is, this season it has not been execution that's at issue. All four teams appear to have lost that edge in performance. And despite the ongoing research and development program at the sprawling motorsports campus on Papa Joe Hendrick Boulevard, only Johnson's team has been to victory lane this season.
Duchardt acknowledges he didn't expect HMS to maintain what has been seen as a performance advantage forever. It's the nature of the evolution of the sport. He said that, in any racing series, when the rules have been stable for several years, as they have been in the Sprint Cup Series (with the exception of the change to the spoiler earlier this season), teams tend to evolve toward a similar performance level. He said that is what has happened this season.
But when NASCAR introduced the first major change for the new generation car, from using a rear wing back to a spoiler at the sixth race of the season, the change threw HMS a bit off its game.
And while he comfortably can say there is real progress being made toward gaining the "competitive edge" again, Duchardt said not winning has had an impact on team morale.
"Everyone had that feeling like, 'We can get it done,' and sometimes when you lose a little bit of that, it's hard to get it back," Duchardt said. "But I think we feel like we're coming up out of that."
Perhaps the single greatest source of annoyance for Duchardt and the entire organization is Gordon's ongoing winless streak. In order to win, you have to be in the position to win, and Gordon has been in the position to win races -- it's not as if he hasn't been competitive.
Duchardt insists the team has had fast cars, and he expresses his full support for crew chief Steve Letarte, downplaying any suggestion he might be replaced.
"I think Rick talked about this in the past week," Duchardt said. "We believe in building on success and building on things that are the right direction. Stevie and Jeff have made the Chase every year they've been together. That may seem like an obvious thing, but it's not necessarily a given every year, right? They're second in points. They've run consistently well. Rather than make a change for the sake of making a change, I think you've got something that works well that you continue to try to improve and work together.
"There's been a lot of good teams that have been in a long drought in the sport."
With a pair of four-time champions representing HMS in the Chase, you have to like their odds, even if Gordon has yet to win a race this season. Winless streaks are meant to be broken, and Johnson's team brings its "never give up" attitude to these final 10 races, an attitude that has been a huge factor in their winning four straight championships.
The perceived weakness (if you can call it that) at HMS has the competition and the media talking about a wide open field for this year's Chase.
That's OK with Duchardt, who sees HMS' glass half full.
"We've had a target on our back for a while, and it's still on," Duchardt said. "Our drivers think that there's some good competition out there for the Chase, obviously. It's as wide open as people can remember, between the way the Childress guys are running and the Ford guys are coming up. And the Gibbs guys. And Kurt has had signs of strength throughout the year. It's going to be wide open.
"For the fans, I hope they enjoy it and tune in and catch it. And hopefully, when we finish at Homestead, the 24 or 48 will come out on top."
---
---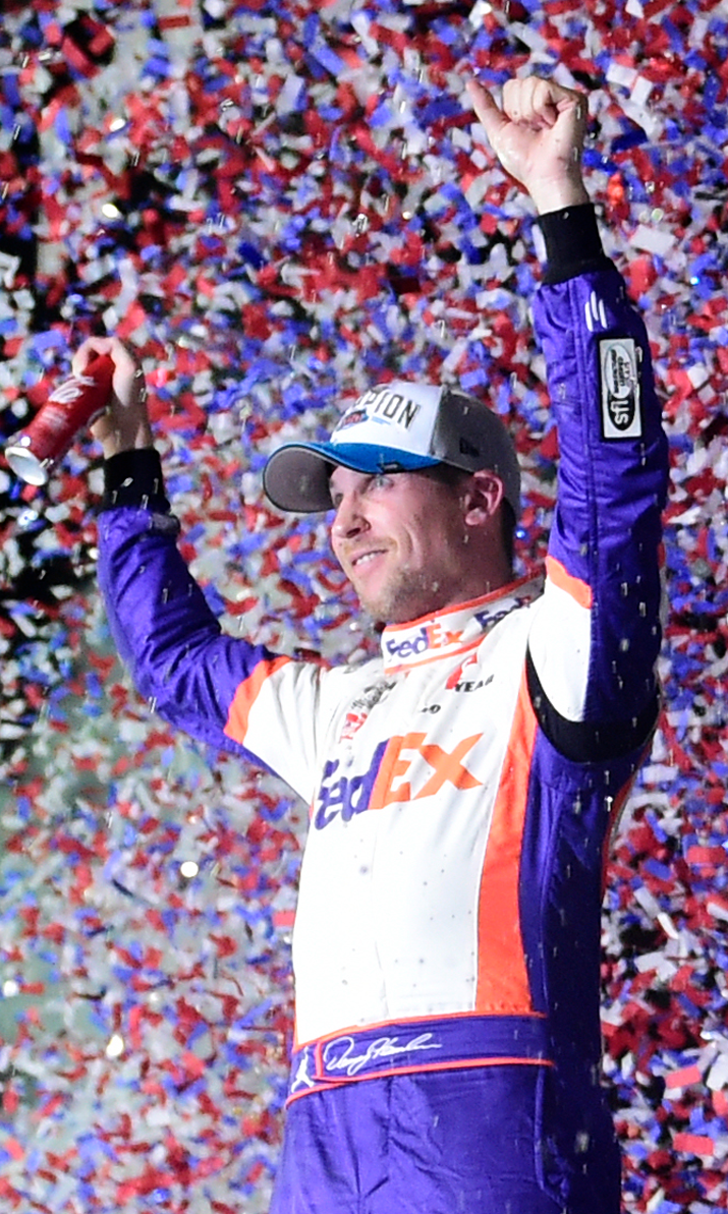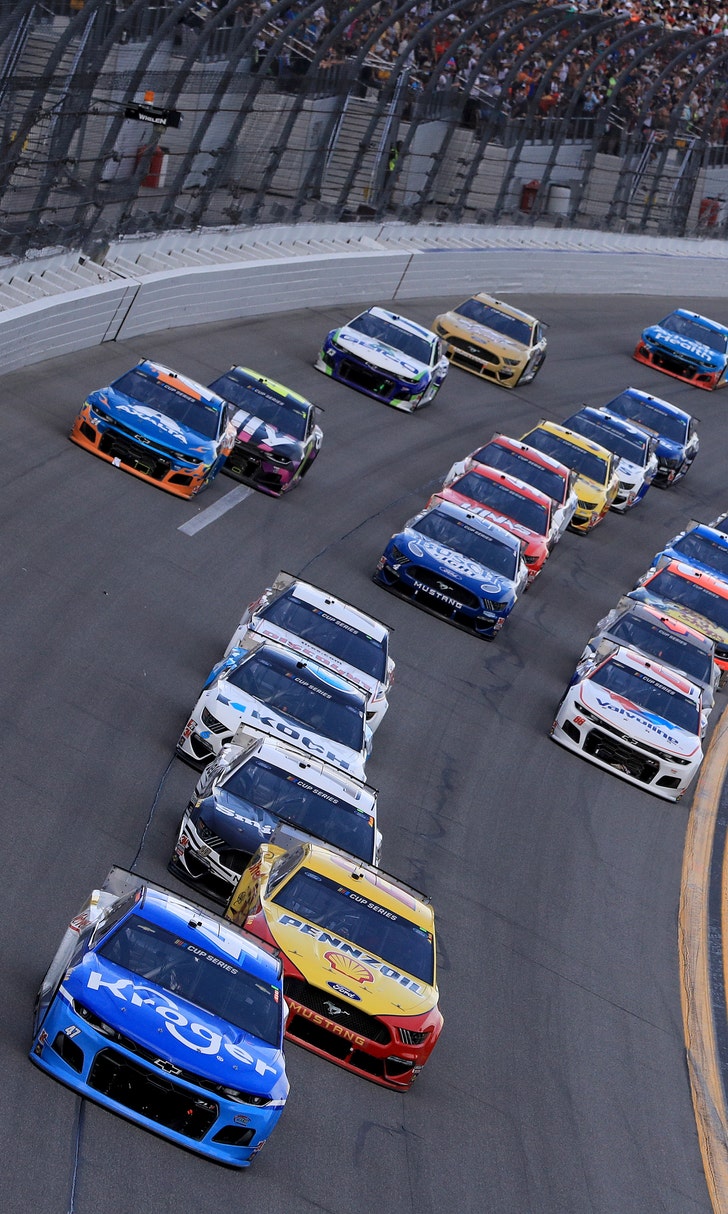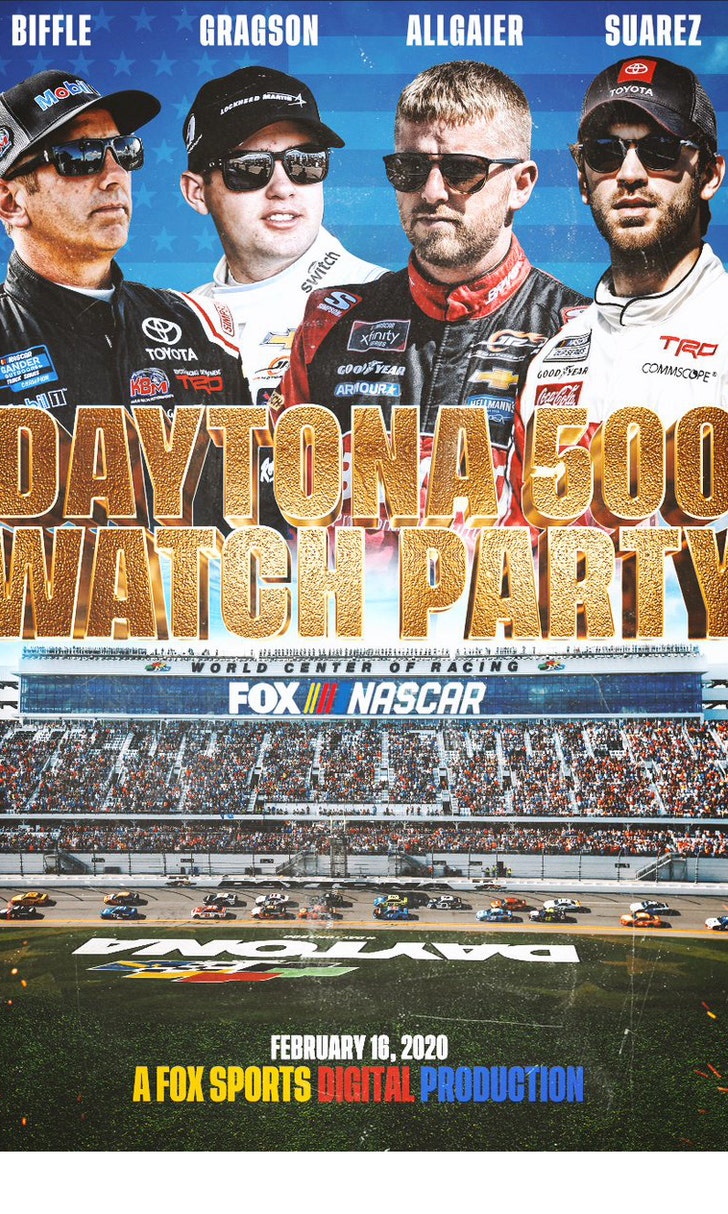 The Daytona 500 Watch Party!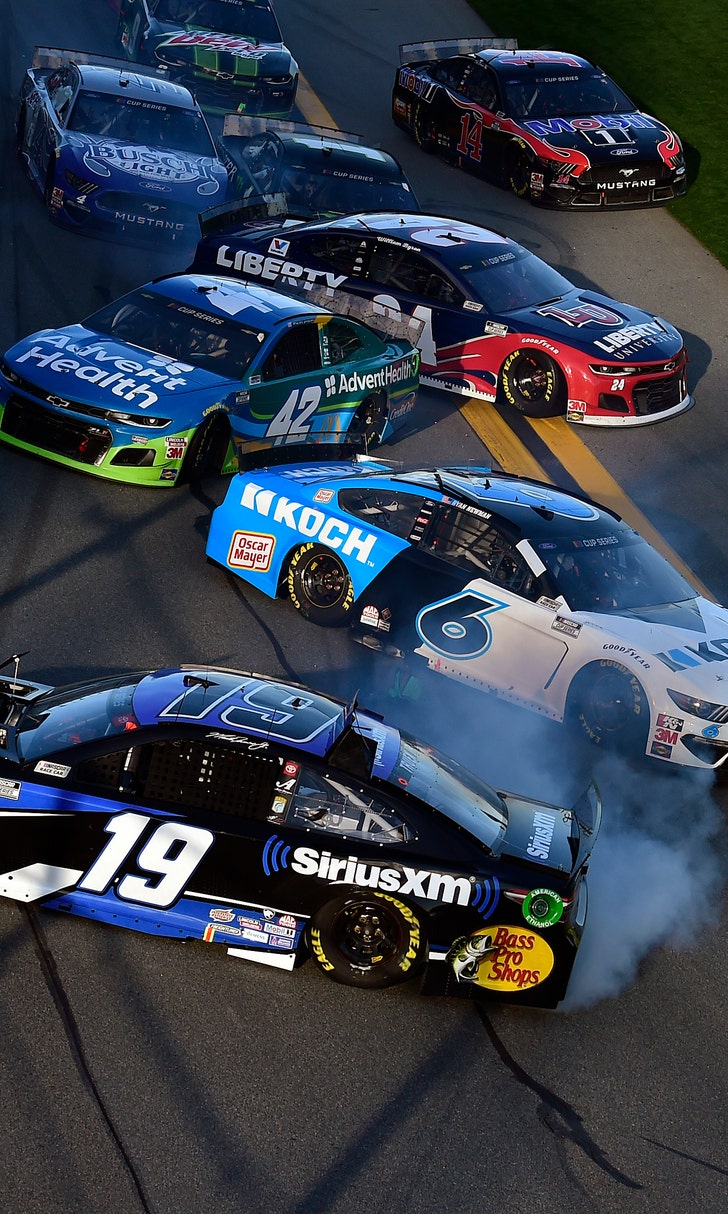 The Numbers Game At Daytona