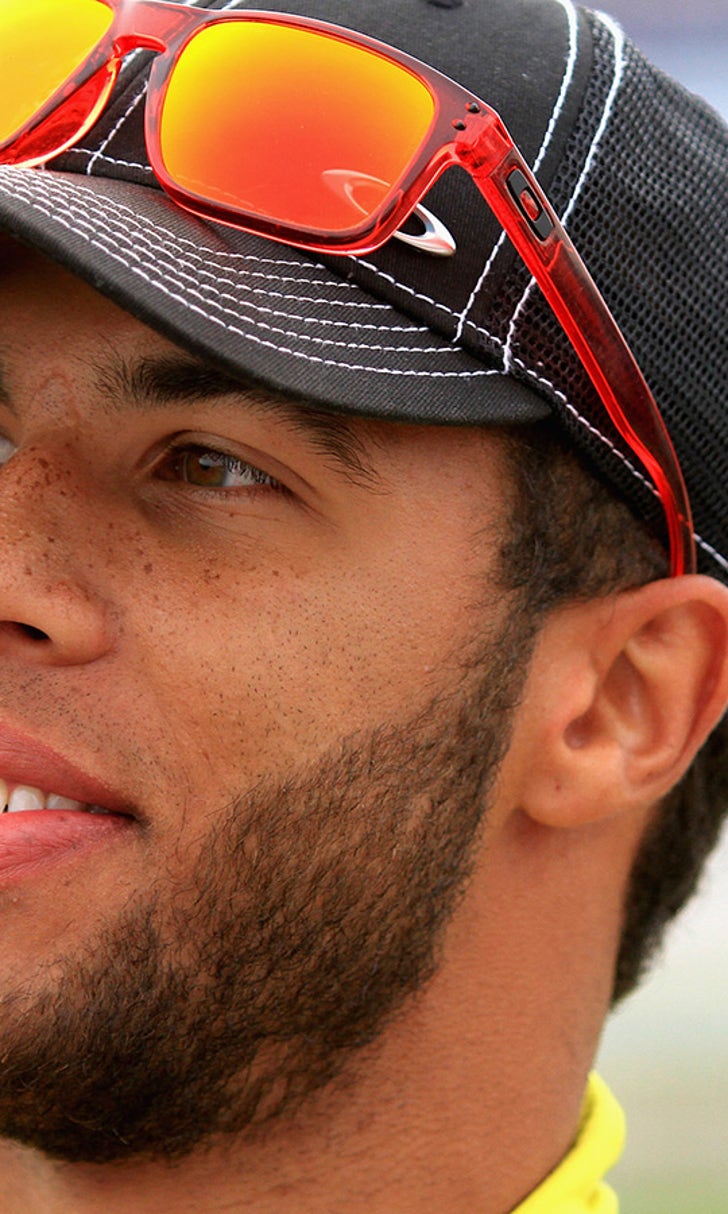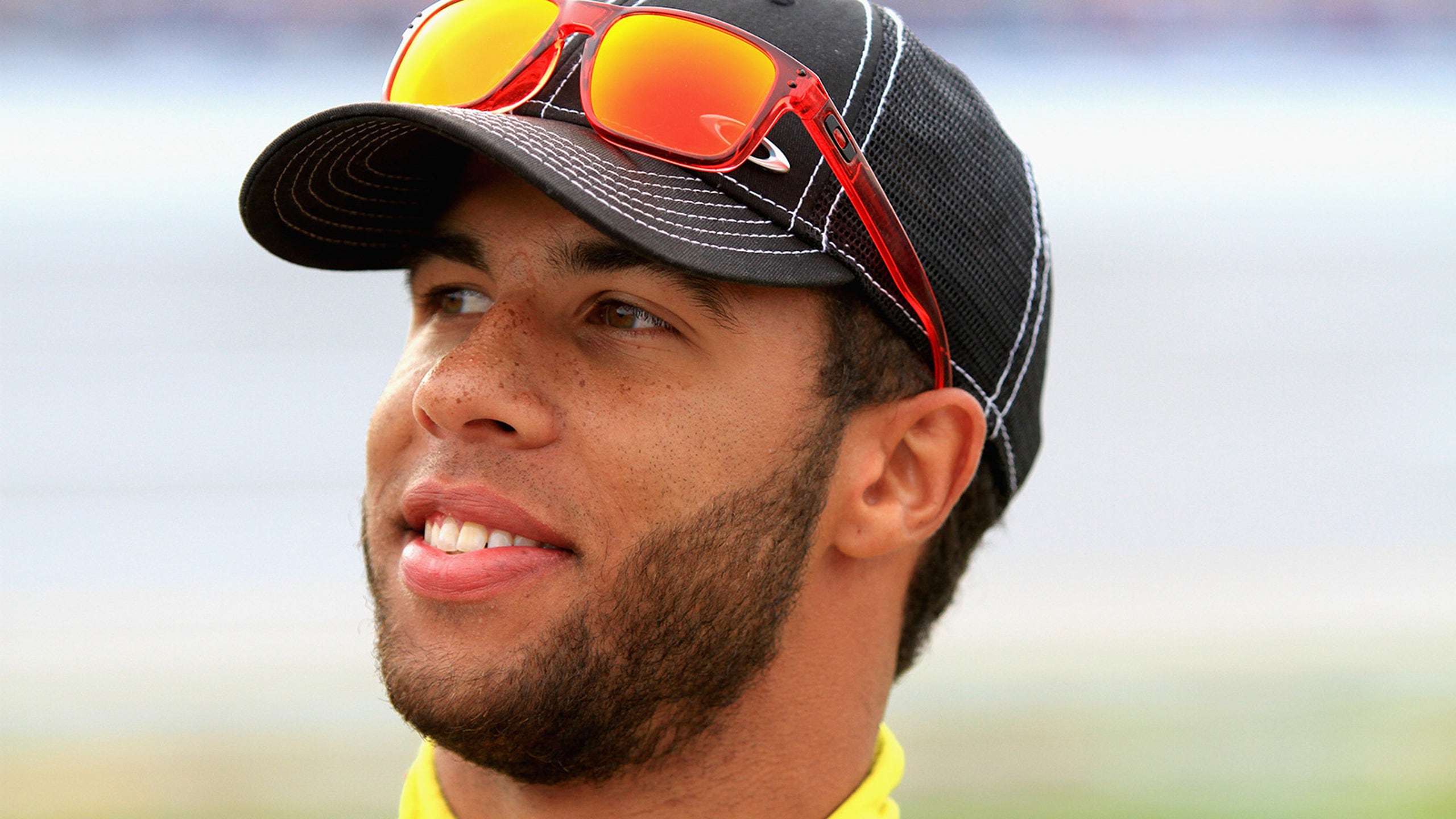 Finding his way: 'Bubba' Wallace brings new outlook to 2014
BY Jared Turner • February 20, 2014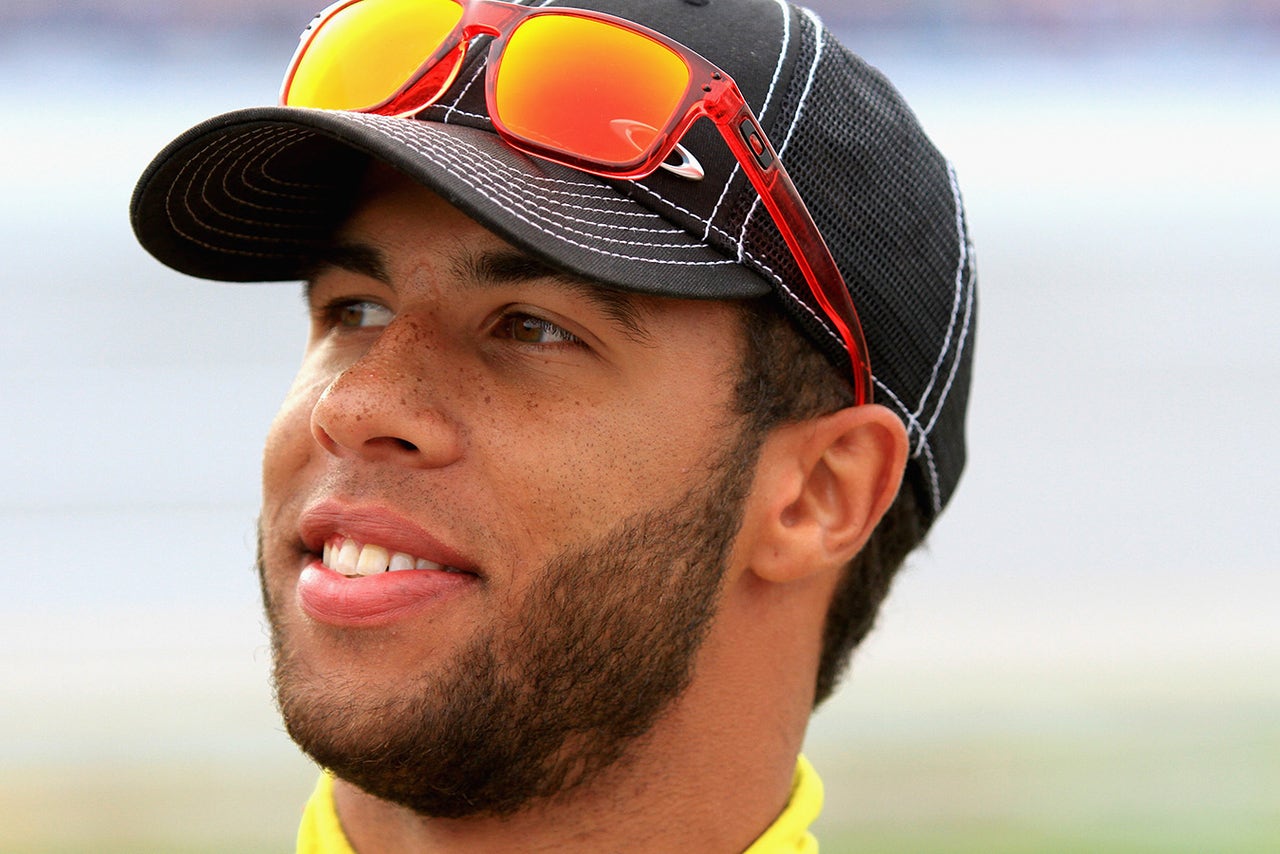 Darrell Wallace Jr. made a huge splash last season by becoming the first African-American driver to score a NASCAR National Touring Series victory since Wendell Scott in 1963.
Ready to embark on his second NASCAR Camping World Truck Series season with the running of Friday night's 2014 opener at Daytona International Speedway, the driver nicknamed "Bubba" is hungry for Win No. 2 with his Kyle Busch Motorsports team.
Wallace's first trip to Victory Lane came last fall at Martinsville Speedway, where the then 19-year-old driver walked away with one of the coveted grandfather clocks that the track awards to its race winners. Wallace now sees the clock every day when he wakes up, but it doesn't make him satisfied. It just makes him want to win again.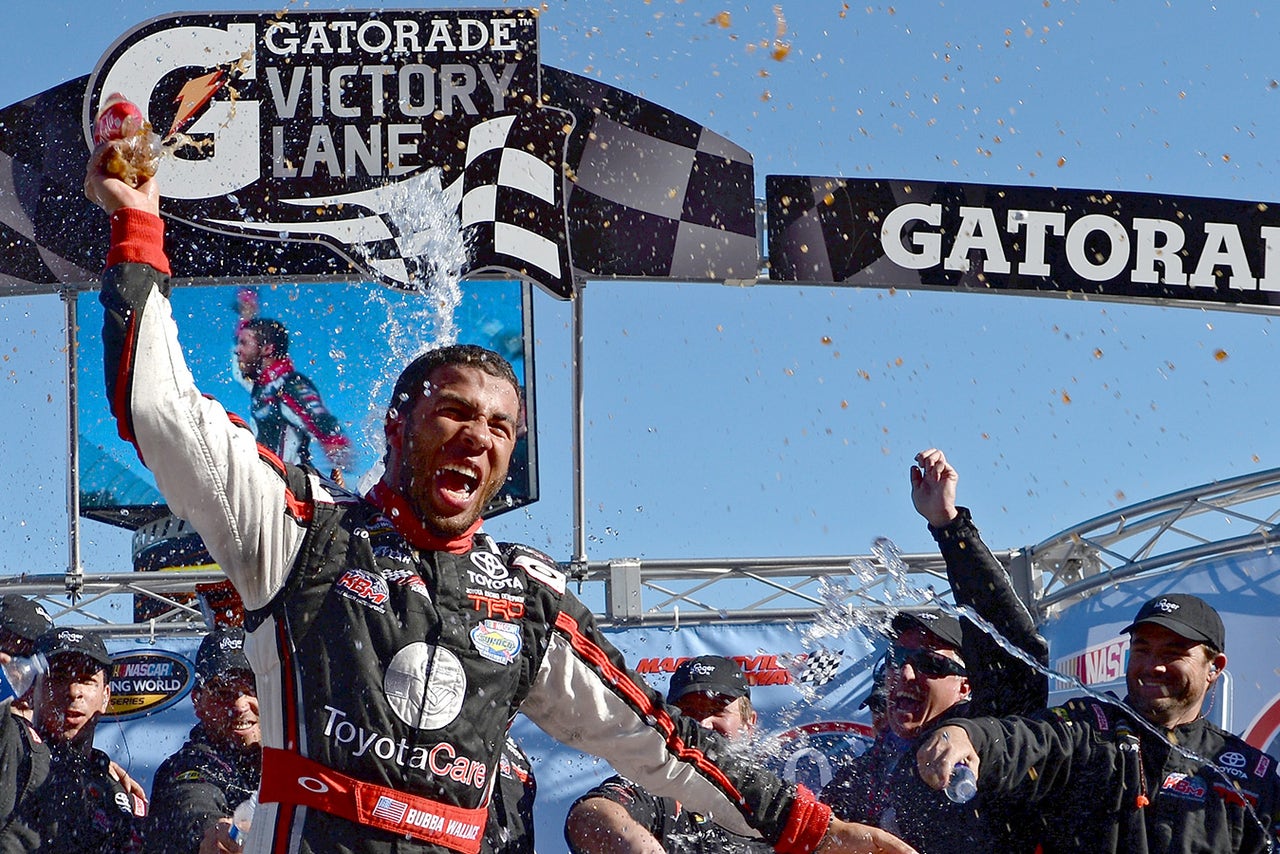 Darrell Wallace Jr. celebrates in Victory Lane after winning last fall's NASCAR Camping World Truck Series race at Martinsville Speedway.
"I do have the clock there to remind me every morning that I did win that race. I'll take it. I've got to live up to it. I know I have to produce more than just one win late in the season," Wallace said. "Last season we had a good two or three that we should have won that we didn't, but that's what the rookie stripes are for, and now that we've got those off and I've got a new mindset going into a new season, we'll be alright."
The new mindset of which Wallace speaks derives from some soul-searching the youngster did during his rookie season in the Truck Series. Struggling early on to find the consistency he wanted on the track, Wallace sought counsel from the folks any truly shrewd teenager would -- his parents.
"In the Truck Series, the schedule's so spread out I had a few days to slump around mope around for a few and then my parents finally got tired of it and said, 'You need to shape up and change your attitude.' That really hit home and we went and had this long discussion just me and my mom and my dad talking about winning and not winning and what I need to do better," recalls Wallace. "I said, finally, 'I get it. I've put fun at the bottom of the list. I've put too much pressure on myself. I've already got 10 more thousand eyes on me because I am of color, and they're going to see what I can do in the top three series, so that's enough pressure in itself. I don't need to add extra pressure.'"
This more carefree approach is the one fans can expect to see from now 20-year-old this season as he seeks to challenge for a championship and become a repeat truck winner. Wallace will get his next shot at a win on Friday night at the World Center of Racing, where he will share a track with his team owner, Kyle Busch.
"I think Darrell has a lot of potential," said Busch, one of the NASCAR Sprint Cup Series' biggest stars. "I think he's a great young driver. He's driven very well and he's a driven person and personality that wants to go out there and get it done and be successful. I'm excited to see him and what he's got in store for us in the second year at Kyle Busch Motorsports."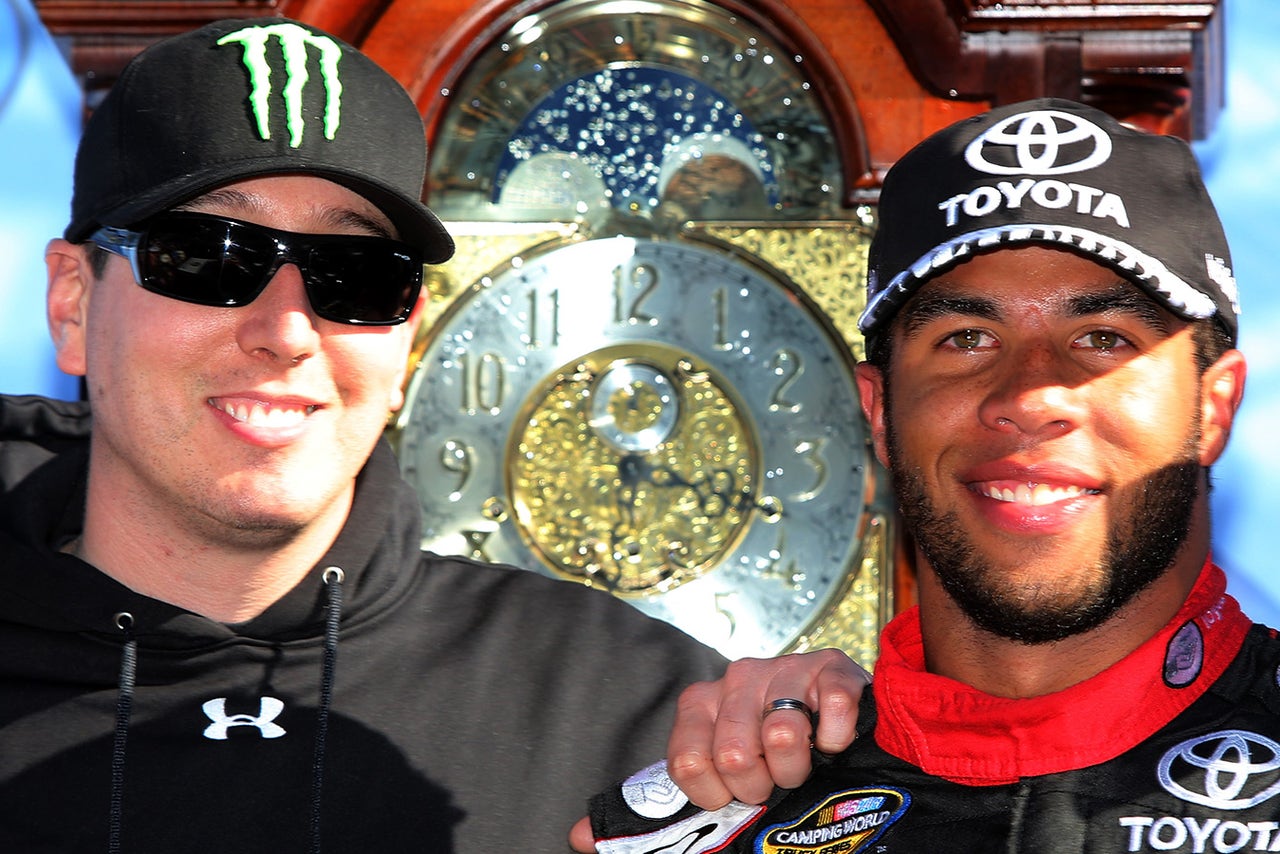 Team owner Kyle Busch (left) has high hopes for Darrell Wallace Jr. (right) in NASCAR.
An alumnus of NASCAR's Drive for Diversity program and member of Joe Gibbs Racing's driver development program, Wallace embraces the extra attention that comes with being an African-American.
"That can be played out too much, but who else (African-American) is out there?" he asked rhetorically. "There's no one else, so it's got to be played up to a certain extent and I've got to carry that."
All the way to a Daytona win, he hopes.
---
---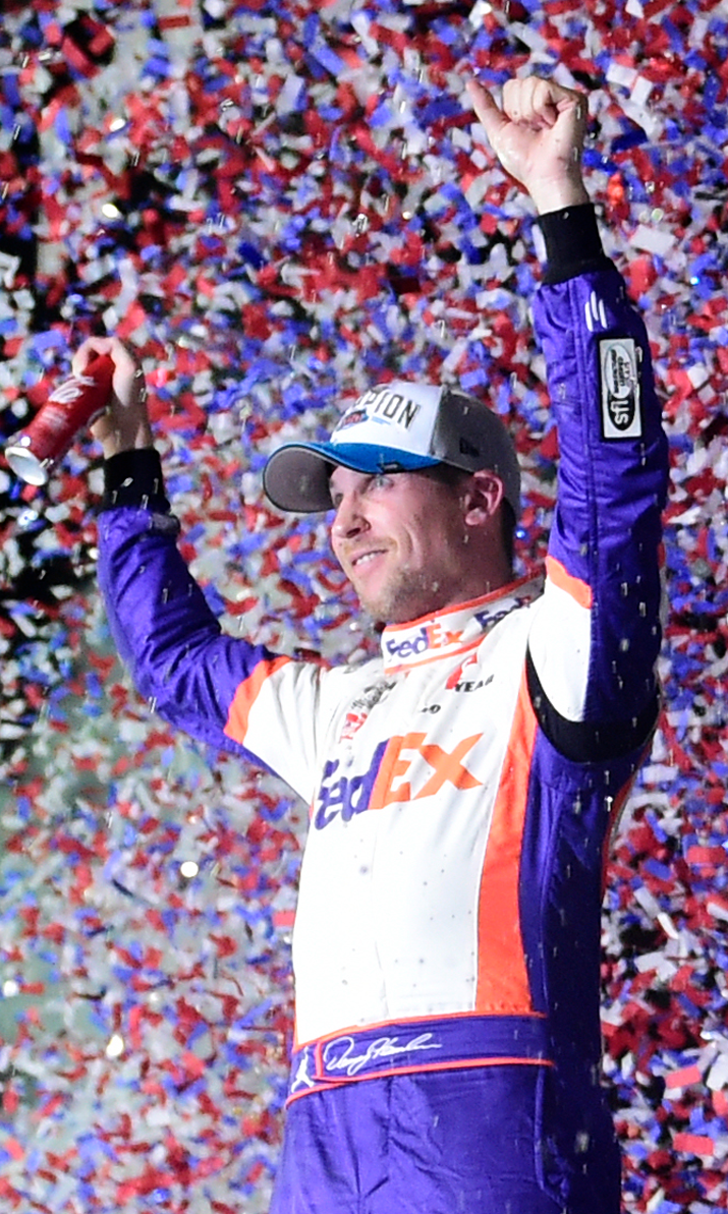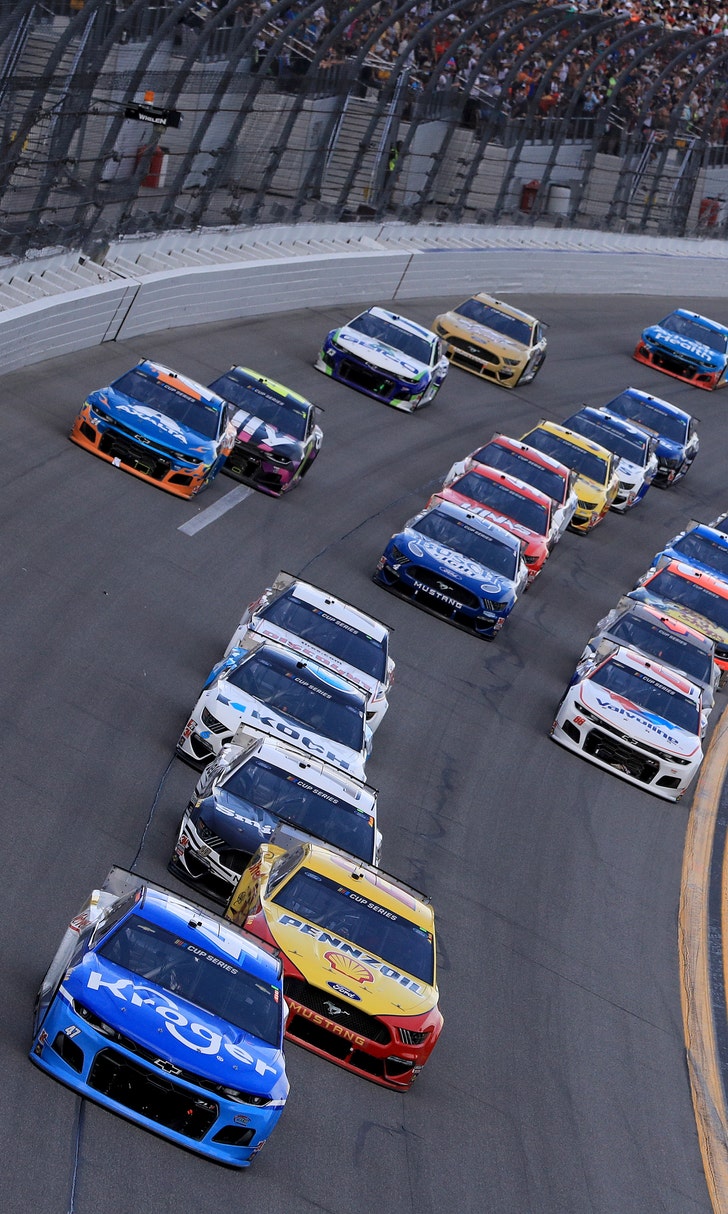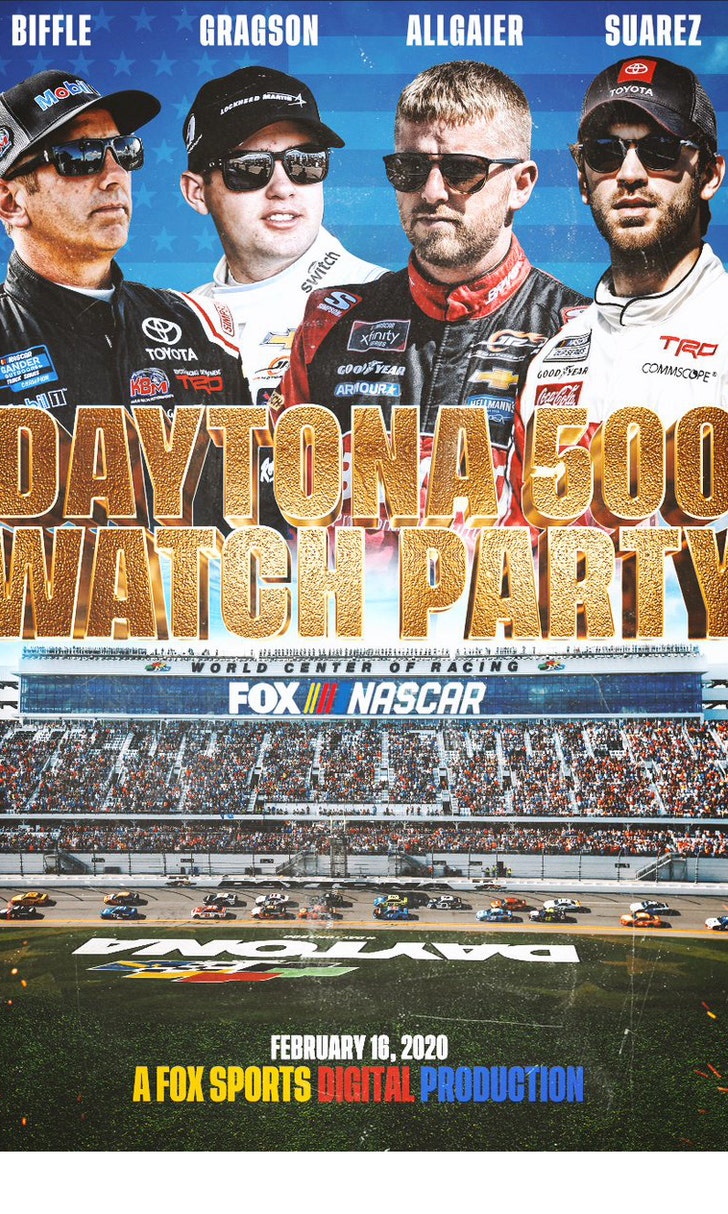 The Daytona 500 Watch Party!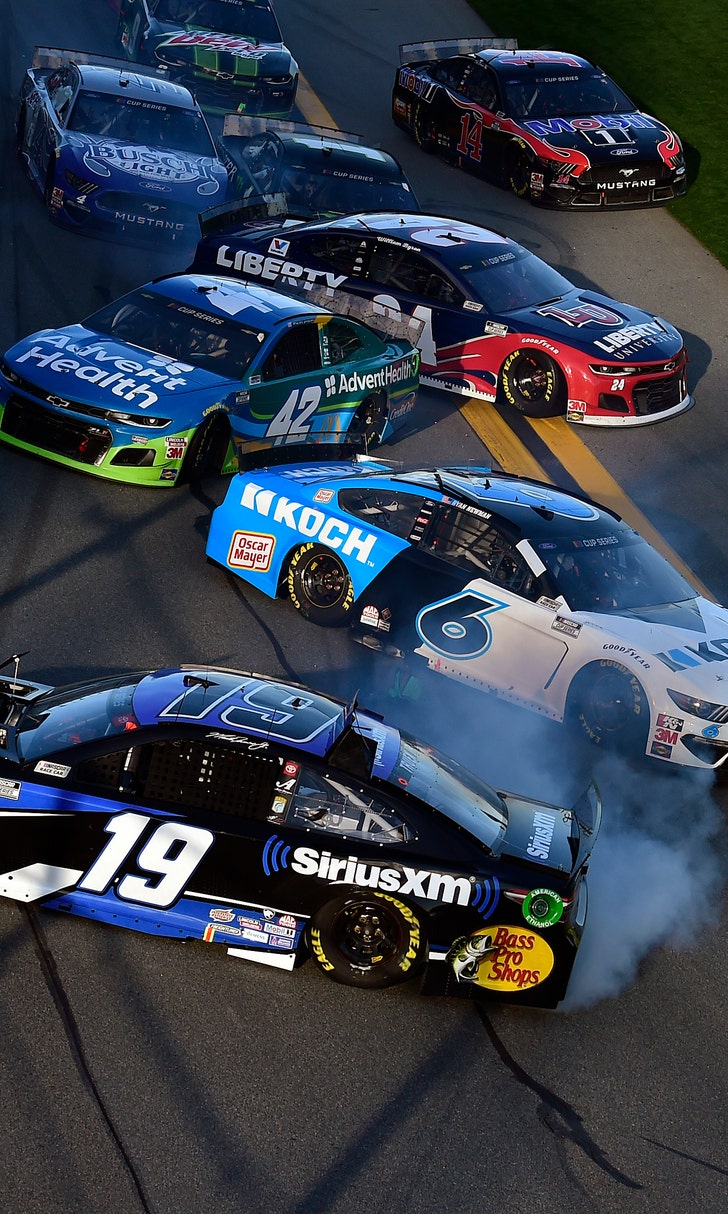 The Numbers Game At Daytona