NASCAR Cup Series
NASCAR Cup Series
Ferrari director reveals troubles
Published
Sep. 7, 2011 7:46 p.m. ET

Ferrari used to enter the Italian Grand Prix wondering which of its drivers would win: Michael Schumacher or Rubens Barrichello.
Those days are long gone.
Ferrari team principal Stefano Domenicali acknowledged in an interview with The Associated Press on Wednesday that current drivers Fernando Alonso and Felipe Massa will have a ''very, very difficult'' time attempting to win this weekend at Monza.
Domenicali added that Ferrari's struggles with aerodynamics have let Red Bull drivers Sebastian Vettel and Mark Webber gain too much of an edge.
In his first season with Ferrari, Alonso won at Monza for the second time last year, and the local media is clamoring for a repeat - even though the Spaniard has won just one race this year.
''Last year was fantastic, but I don't think this year will be so easy, because there are more challengers who in qualifying have become more and more competitive,'' Domenicali said. ''Over the last few races - Belgium aside - we have become competitive again, so the approach is try to give our all with the objective of winning, even though we know it's very, very difficult.''
Between 1996 and 2006, Ferrari won seven times at Monza - with Schumacher claiming five victories and Barrichello two. But since Domenicali replaced Jean Todt as Ferrari boss at the end of 2007, Ferrari's dominance has waned.
While Alonso lost last year's title in the final race, he is third in the current standings, a distant 102 points behind leader Vettel, with Massa sixth, 185 points back.
Since the start of the year, Ferrari has made an uncharacteristic series of management changes - removing track engineer Chris Dyer before the season and technical director Aldo Costa five races in while giving greater power to Pat Fry - and Domenicali.
''It's definitely been a complex season, but the changes were made with one goal: improving the structural organization of the squad,'' Domenicali said. ''There was no thought of punishment, because that's not how we operate - these were all constructive moves. That's part of the game in those situations.''
There is speculation that the next man cut might be Massa, who hasn't won a race since a life-threatening accident at the Hungarian GP in 2009.
''Felipe is a key asset for this squad,'' Domenicali said in the Brazilian's defense. ''After a difficult year, he's got a lot of desire to show everyone what he's made of.''
The technical department at Ferrari's Maranello base has been working ''100 percent'' on next year's car since July - with aerodynamics the biggest focus.
''We need to have a car with more downforce that can take advantage of the new tires better,'' said Domenicali, hinting how Ferrari has struggled with the introduction of adjustable rear wings. ''Our goal is to start off competitive right away. That was our biggest problem not just this year but also last year.''
Looking to the future, Domenicali also praised a 12-year-old Canadian Lance Stroll, who races for Ferrari's driver academy.
''He's doing very well and who knows, it could be a dream for him,'' Domenicali said of the possibility Stroll might one day become follow in the footsteps of former North American drivers for Ferrari such as Americans Phil Hill and Mario Andretti, and Canadian Gilles Villeneuve.
North America is Ferrari's biggest market for car sales, and Domenicali revealed he has also keeps tabs on 19-year-old Californian Alex Rossi, who races in the World Series by Renault.
''I follow the American series on TV and my colleagues who follow them closer keep me informed,'' Domenicali said.
As for the sport as a whole, Domenicali believes the overall spectacle has been improved by rule changes in recent years - he says there is more passing now - but he wants to see an end to the constant adjustments.
This year alone, drivers have had to get accustomed to the return of the KERS power boost system, a switch to Pirelli tires, plus the movable wings.
''The thing I'm interested in is stabilizing the rules, because if not the fans don't understand them anymore,'' Domenicali said, adding that fewer changes mean lower costs.
''There needs to be a compromise together with Pirelli to take advantage of the tires better without making the tires too much of a factor - or even a decisive factor,'' he said.
Still, there is one costly change Domenicali would like to see - a return to more testing. Having its own personal track in Fiorano, Ferrari's former domination was often attributed to its endless testing - but the teams have curbed testing in recent years to keep costs down.
''We've gone from more than 90,000 kilometers (56,000 miles) per year to less than 10,000 (6,200 miles) - which I think has been overly drastic. You've got to train more on the pitch than the changing room,'' Domenicali said, using a football analogy.
---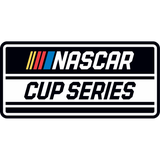 Get more from NASCAR Cup Series
Follow your favorites to get information about games, news and more
---