NASCAR Cup Series
NASCAR Cup Series
Experience, energy makes Martin a unique driver
Published
Dec. 14, 2009 8:55 p.m. ET

Mark Martin brings a unique combination to racing.

He's a tenacious and classy racer on the track but also a detail-oriented guy off of it. He's a veteran of the sport who brings a wealth of knowledge to any group and a man profoundly committed to helping other drivers make inroads into the sport.

On top of it all, he's a pure talent who has shown the ability to adapt to the increasingly aggressive and competitive world of NASCAR Sprint Cup racing over the years.

This year, that combination of talents netted Martin his fifth runner-up finish in the Cup series and five wins in his debut season with Hendrick Motorsports. He and his Alan Gustafson-led team gained momentum over the course of the year, led the standings during the Chase for the Sprint Cup and was the only outfit mathematically capable of challenging teammate Jimmie Johnson in the season finale.

It's clear the impact going to Hendrick has had on Martin. After two years of part-time racing, he was rejuvenated and showed an enthusiasm for the sport belying his almost 30 years of competition. Martin, 50, gained new life in the sport.

What may be less obvious is the impact he had on Hendrick Motorsports - and how that played into both this year's championship race and his future role in the organization.

Not only are Hendrick crew chiefs Gustafson and Chad Knaus, who won his fourth consecutive NASCAR Sprint Cup title with Johnson, childhood fans of Martin, but they also seem thrilled to be working with him this season. They are pleased with the overall performance gains of the No. 5 team this season, and they are also impressed with the way Martin has helped the entire organization raise its level of competition.

Already among the top organizations in the sport, Hendrick reached new heights this season as Johnson won the title and Martin and Jeff Gordon took the next two spots for the first sweep ever of the top three positions.

Part of that success, and the promise for 2010, comes from the philosophies Martin has woven into the team.

He has found a way to perhaps get even more valuable information and input from four-time champions Johnson and Gordon.

"I think he brings great experience, not only from a motorsports side of things but life experiences," Knaus says. "Obviously he's older than we are, so he's done more, and he has experienced more things. He really pulls good information out of the other drivers. It's real easy, especially with what we've got going on now with different tires, and obviously we hate to compare cars still, but with this car that we've got, there's only so much you can do to it before the driver just has to say that's about as good as it's going to be, and I have to go through with it and drive it.

"And I think when we get together with Mark as a group, a lot of the drivers will come in discouraged and be just like, 'Man, that's all I've got,' or even Mark could possibly do that. What ends up happening is they start to discuss it, and they're like, wow, that's what my car is doing, too, and they start to feed off of that, and then Mark starts to influence those guys, just like, you know, 'Guys, we can get through this; we can do this.'"

Knaus says that Martin has a way to not only put a positive spin on things but also to make it clear that everything is merely a step in the process.

In racing, one is never done with anything - there are always improvements to be made. Martin embraces that philosophy and encourages others to do the same.

"You're never done working on it," Knaus says of Martin. "It could always be better. It's just time to go race.

"And I think he brings a lot of that mentality to where we're like, 'Look, we're going to work on it until the last lap of the race and try to make it better.' He's got that desire that not a lot of people have."

Gustafson concurs.

He says that Martin, for all his vast experience, knows what he wants in the car and knows what he needs in the car. He helps the team diagnose its own issues.

Having Martin and Johnson in the same group, offering input that is shared by all, is invaluable to a championship-contending organization.

"There's been a lot of times during the year that the 48 (of Johnson) and the 5 (of Martin) have been very similar or the 24 (of Gordon) and the 5 have been very similar," Gustafson says. "All four cars (including teammate Dale Earnhardt Jr.) have been similar. To watch Mark have the dialogue with those other drivers and when you get a guy like Mark Martin and a guy like Jimmie Johnson on very similar equipment, getting their feedback is just priceless. It allows us to take things so much further, and with the lack of testing, you don't have that benefit if you have a rookie driver or drivers that don't have the experience or the intelligence level or the ability that those two have. They're two of the best.

"So it's really neat to be involved with that, when you get the four talented drivers we have, get them on similar equipment and then listen to how each one of them will dissect the car differently, and I think Mark does as good a job with that as anybody."

When team owner Rick Hendrick looks at Martin, he sees a man with uncanny similarities to Johnson.

They both bring a strong work ethic and ability to dissect things to the sport. Putting them together has only heightened the competitiveness of their teams.

"They're as close to being identical as any two I've ever been around," Hendrick says. "They are both students of what it takes both in the car and outside of the car. And their dedication to excellence, it's remarkable. Their talent speaks for itself. ... They just are never satisfied without everything around them being as perfect as it can be. They put all of the load on their shoulders."

Martin says he just likes the camaraderie among those involved with his new program.

He sees key assets within the group, including the ability to work together through both setbacks and triumphs.

"We support each other 100 percent," he says of his team. "That's a mature team, and I, through all the years, have some maturity as a driver, and whenever things turn bad for either one of us we're there for each other. Never a group that would point fingers at one another. We're all in it together."

And now, they are looking forward to another run at the title next season.

Martin spent this season speaking of how he felt rejuvenated and ready to take on the racing world once more. At the end of the year, as he fell just 141 points shy of finally winning his first title, he continued to carry a boyish enthusiasm for the season.

Now, Martin is ready to go once more.

Martin points out that he's already looking forward to next season - a feeling somewhat unfamiliar to him.

"This is the first time in as long as I can remember that I'm not glad it's over with," he says. "I'm fine. I've had a blast all year, and I do look forward to starting with a clean slate."

Rea White is a writer for NASCAR Scene, which is published weekly, 46 weeks per year. Visit www.scenedaily.com for more information.

---
---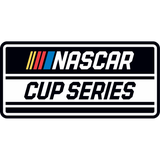 Get more from NASCAR Cup Series
Follow your favorites to get information about games, news and more
---