NASCAR Cup Series
NASCAR Cup Series
Even as he turns 35, Earnhardt remains Junior
Published
Oct. 10, 2009 7:05 p.m. ET

It's hard to believe the racer simply known as Junior will turn 35 on Saturday.

It seems like just yesterday he was at the first family race shop on the Dale Earnhardt Inc. property in Mooresville, N.C., preparing to make his debut at Myrtle Beach in what was then the Busch Series.


downlevel descriptionThis video requires the Adobe Flash Player. Download a free version of the player.


His uncle, Tony Eury Sr., led Earnhardt to both titles in the NASCAR feeder series.

"He's not much different," Eury said. "He's a little bit more mature than he was back then, but not a lot. Being around him so much, I just really haven't seen a change in him."

Thirteen years later, Dale Earnhardt Jr. holds one of the pre-eminent rides in Sprint Cup, has posted 18 Cup wins and developed one of the top Nationwide Series organizations in NASCAR.

Currently, his first concern is turning around the No. 88 Hendrick Motorsports team. Considering he's 22nd in the point standings — by far his worst effort since moving to the Cup Series full time in 2000 — it's understandable Junior isn't exactly in a partying mood.

"I feel pretty good about what I've been able to do, but it's sure gone by real fast," Earnhardt said. "I'm getting older."

Certainly, this season has been a struggle for Earnhardt, who is winless and failed to make the Chase for the third time in its six-year existence. This time last season, Earnhardt had posted one win, nine top-fives and 14 top-10s and had led 874 laps. In 2009, Earnhardt has two top fives and six top 10s and has led 137 laps.

Still, his Hendrick teammates express deep respect and admiration for Earnhardt as a driver and a friend.

Four-time champion Jeff Gordon, who raced against both Dale Earnhardt Sr. and Jr., understands the pressure that comes simply from racing under the Hendrick banner. However, being Junior is a unique situation.




"He takes a lot of heat as well as gets a lot of praise from his support group and fans," Gordon said. "It's tough to be Dale Earnhardt Jr. A lot of people look from the outside and go, 'Ah, man, I would like to be him; he's got it so good,' but it's not necessarily the case. I think he puts a lot of pressure on himself to be a great driver, but he also does a great job not trying to live within his dad's shadow and he wants to be his own person and driver.

"He is at one of the best organizations and he feels that pressure being at the organization like the rest of us do and when the results aren't there, he beats himself up like the rest of us do. He's a normal guy. He just has different situations that he has to deal with that are sometimes pretty extreme, and I give him a lot of credit for handling it the way that he does."

Mark Martin, who also experienced the unexpected loss of his father when Julian Martin died in a plane crash in 1998, understands the pain his teammate has endured. He knows what it is like to lose the man that was his hero. He misses being able to share the highs and lows of the sport with his father. But despite Martin's own tragic experience, it doesn't compare with what Junior had to bear after Earnhardt Sr.'s death in the final lap of the 2001 Daytona 500.

"His loss in many ways was 10 times over mine because of the fame, the scrutiny, the media, the crush of all of that," Martin said.

In Martin's eyes, Earnhardt is "the strongest man in NASCAR."

"I am really proud of him and proud for him," Martin said. "He really inspires me the way he's managed to handle the amount of fame and scrutiny and just the crush of all of that with broad shoulders and gracefully.

"He is a heck of a race-car driver, and I look forward to when he gets back on a roll and shows everybody just how good he really is, just reminds everybody how good he is."

For now, the responsibility for turning Earnhardt's program around lies on Lance McGrew's shoulders. Hendrick management replaced crew chief Tony Eury Jr. with McGrew at Dover in June. He has scored one top-five finish and two top 10s in those 16 races.
McGrew sounds optimistic he can turn things around. He has known Earnhardt long enough to believe it's possible, but it's still difficult for him to believe how quickly the time has passed.

"It's kind of weird," McGrew said. "You just don't think of Junior as 35 years old. So, to me, that's kind of strange. I guess because the first time I saw him after I moved to Charlotte he was racing Late Models at Myrtle Beach and I was testing with Ricky (Hendrick). He seemed like such a little kid — I was just a kid, too. I'm not that much older. It just seems kind of weird. He's 35 years old. But we'll always call him Junior."
---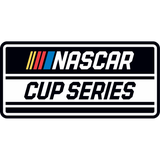 Get more from NASCAR Cup Series
Follow your favorites to get information about games, news and more
---