Eldora dirt race big for drivers
BY foxsports • July 21, 2013
The most anticipated NASCAR race in years isn't the one immediately following a near-brawl between two hotheaded drivers.
It's not the championship-deciding season finale, and it won't be contested at a sparkling-new speedway in a major U.S. city or media market. Instead, the landmark event is a return to NASCAR's roots with an old-fashioned roll in the dirt — a race that marks NASCAR's first trip to a dirt track in more than four decades and one in which absolutely no one knows quite what to expect.
The NASCAR Camping World Truck Series stages its first-ever race on dirt on Wednesday, July 24 at Eldora Speedway (LIVE on SPEED at 9:30 p.m. ET; NCWTS Setup with Krista Voda at 9 p.m. ET), a half-mile oval track owned by three-time NASCAR Sprint Cup Series champion Tony Stewart.
"With Sprint Cup Series drivers like Ryan Newman and dirt-track 'ringers' like Scott Bloomquist on the entry list, this is not just another race," said Voda, NASCAR on FOX/SPEED host. "The championship implications and overall hype surrounding this event are huge. Drivers like Jeff Gordon and Clint Bowyer, who aren't even in the race, are making plans to be there. Eldora is the talk of the sport."
Truck Series teams are taking the CarCash Mudsummer Classic every bit as seriously as the fans who sold it out. Most of the series frontrunners tested their truck on dirt once in the past month. Ty Dillon, on the other hand, put his truck through the paces twice, on top of dozens of past dirt Late Model and dirt Modified races, numerous wins and a couple of championships.
Others who have taken preparation for Eldora to the next level are Matt Crafton, who went the route of racing dirt Modifieds the past few months, and Joey Coulter, who started running a dirt Super Late Model last year and also has competed in four ARCA Racing Series dirt races.
Logic would suggest drivers with this type of experience would have the upper hand, but those who fall into that category contend that knowledge won't readily transfer from a car to a truck.
"They're quite a bit different," Dillon said. "The suspension is so much different. You don't have as much travel in a truck, so you can't really drive them as hard. You have to have a little more finesse in a truck, and you don't have as much to lean on with all the moving parts a dirt Late Model has as far as suspension is concerned."
"The suspension on dirt cars is built to make them get into the race track when it goes real slick," said Crafton, driver of the No. 88 Menards Toyota. "Trucks don't have all that goofy rear steering that dirt cars have to make them have the grip they have in the back. These trucks are built to go in circles and be on asphalt, and the suspension isn't really made for dirt running."
However, when it comes to a dirt track changing throughout the course of an event, drivers say predicting the manner in which it will evolve throughout the night is as "clear as mud."
"Dirt is a lot less predictable than asphalt and there (are) about 100 different ways that the staff at Eldora can prep the track, making it different from what we tested on," said Coulter, driver of the No. 18 Darrell Gwynn Foundation Toyota. "The one thing I learned is how difficult it's going to be to race on a surface that is so hard-packed and that slick."
"Dirt-track speeds change so much depending on the conditions," said Dillon, driver of the No. 3 Bass Pro Shops/Tracker Chevrolet. "Being able to know what you have to do to drive differently as far as the track slowing down or speeding up — due to it either drying out or getting more moisture in it — is important."
"I saw what two trucks and two Late Models did to the track in the space of a couple hours (at a test), so I think it's going to be impossible to keep a wet, tacky racetrack," said Johnny Sauter, driver of the No. 98 Carolina Nut/Curb Records Toyota. "I think when you get 30 trucks weighing 3,400 pounds piling around on the dirt, you just won't be able to keep it a wet, tacky race track. We'll beat the moisture out of it pretty quickly—  you're gonna have a dry-slick condition and he who can slide in a controlled slide the longest and has the most grip is gonna kick everybody's butt."
What is obvious, though, is that excluding the dirt-racing regulars entered in the event, Dillon is the hands-down favorite among his peers.
"I know there is a truck with a '3' on the side of it, and I know they've been testing," Crafton said. "That dirt Late Model team is putting a lot of emphasis on making their truck go fast, so they definitely have the upper hand."
"A guy like Ty Dillon, who continues to race on dirt, will have the best shot at winning," said Brennan Newberry, driver of the No. 24 Qore-24 Chevrolet. "Some of the dirt 'ringers' will not be as good as you might think because they lack truck experience. Other than Ty, I would put (Ken) Schrader towards the top of the list."
"As far as regulars, Ty Dillon has a lot of dirt experience, probably more than anybody else in the championship hunt," said James Buescher, the reigning Truck Series champion. "You expect him to run well and he's been to Eldora before with dirt Late Models."
But the four-time champion in the group views the scales as tipped in the veterans' favor.
"I always think I am the favorite to win," said Hornaday, driver of the No. 9 Smokey Mountain Herbal Snuff/Anderson's Maple Syrup Chevrolet. "Other than me, Ken Schrader will have a really good opportunity to win because of his dirt experience, truck experience and history of running ARCA cars on dirt."
No one discounts the dirt "ringers'" capabilities, although some doubt whether they'll adapt to a vehicle so foreign to them fast enough to beat the truck regulars to Victory Lane.
"There's going to be some 'ringers' out there that are racing dirt all the time but yet aren't really familiar with the Truck Series," Townley said. "I think they're going to struggle, too, because when I got into the truck, I just had gotten right out of the Late Model and oh, man … "
The ever-modest Dillon, currently fourth in points, sheepishly acknowledges Eldora presents a golden opportunity to make up valuable ground in the championship.
"I'd like to think we have a great chance of winning," he said. "It's going to be a wild race. It's going to be a difficult race, especially with a lot of guys who don't have much dirt experience. Survival is going to be key to that race, and hopefully we are the favorite."
However, those sporting a dirt-racing "yellow stripe" at Eldora aren't waving the white flag against the Goliaths of the dirt.
"I think they're going to be ahead of everyone, but at the same time, this is a whole different machine than they're used to," said Timothy Peters, driver of the No. 17 Parts Plus Toyota said. "So as far as being equal driving-wise, I think we'll all be close. But where the leg up is, is they may have a little trick up their sleeve to make an adjustment that might help them a little quicker."
"I caught on really fast and I kept up with (teammate) Kyle Larson and he races dirt every week," Jeb Burton said. "He was definitely still a little better, but I was halfway decent there at the end, and that's kind of what I'm going off of."
If there is one key to success given all the unknowns, drivers say it boils down to emerging with the truck in one piece.
"Just to survive. It's just going to be to finish," Peters said. "There are so many variables that you can write a four-page letter on them, but it won't matter until you hit the track the first time. If you can complete all the laps, you'll have a good finish."
"You just need to survive," said Burton, who pilots the No. 4 Arrowhead Chevrolet. "I think there will be a lot of spinouts. If you spin out, then it's probably going to kill you in the points. I think if you just keep it in a straight line, you'll be fine."
However, being "fine" and actually gaining ground in the championship point standings at Eldora could be two entirely different things.
"The different format will be the biggest curveball, I think — not so much the dirt versus pavement," said Buescher, third in points. "The format — not having a lot of pit stops and those kinds of things  — will have a bigger effect on the outcome of the race than being on dirt versus pavement."
"Oh, it's going to be huge," points leader Crafton said. "Without a doubt, we're going there to win the race, but we have to survive. Survival is going to be very, very big for us. It's going to be for everybody."
Following Eldora, coverage of the complete 2013 NASCAR Camping World Truck Series season continues on SPEED on Aug. 3 from Pocono Raceway (1 p.m. ET), and beginning Aug. 17, on FOX Sports 1, America's new sports network from Michigan International Speedway (12:30 p.m. ET).
---
---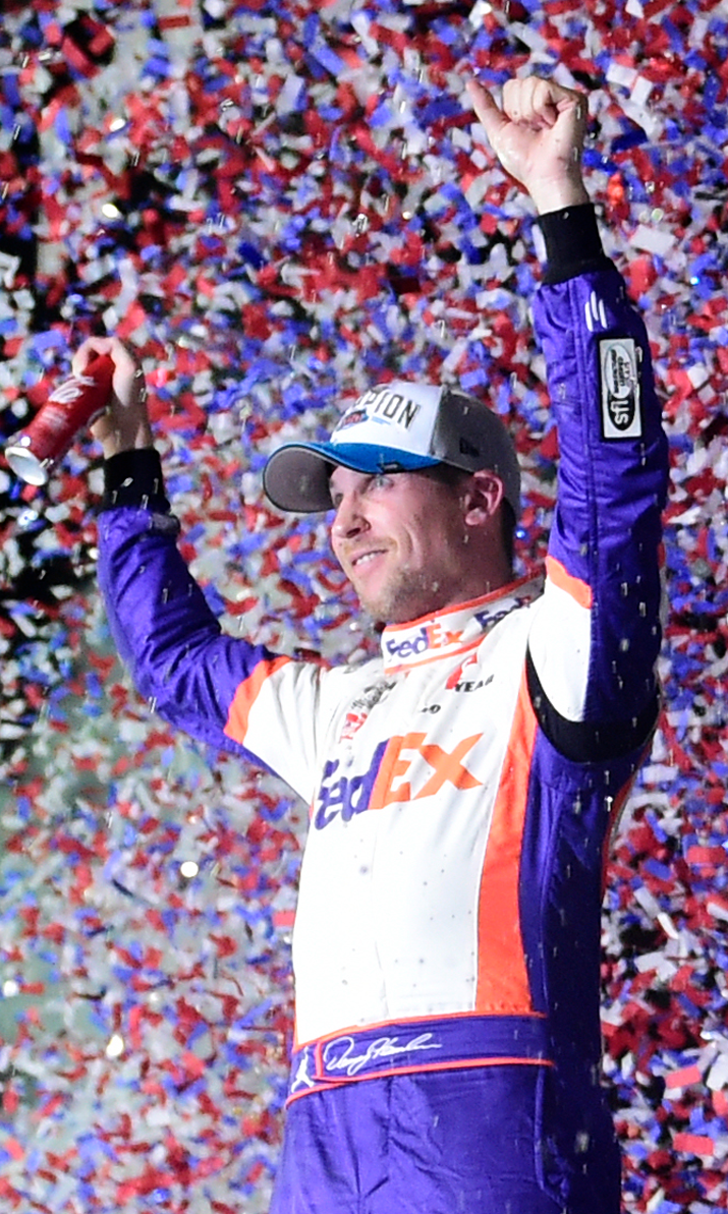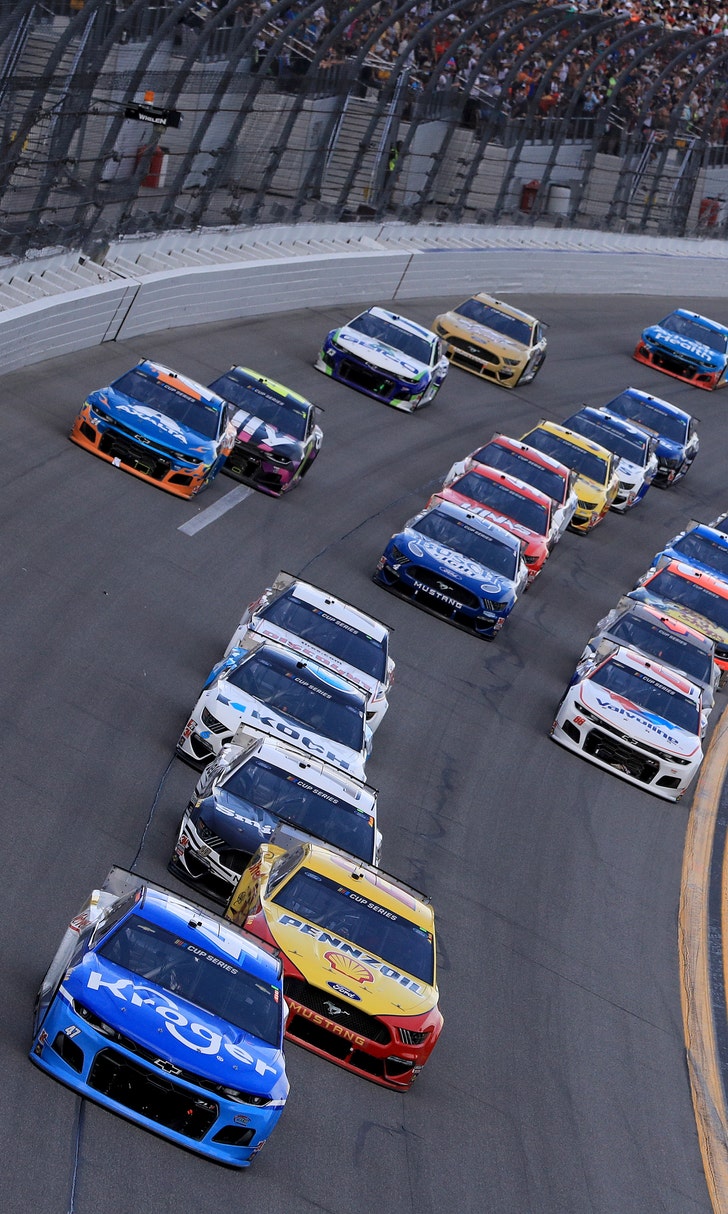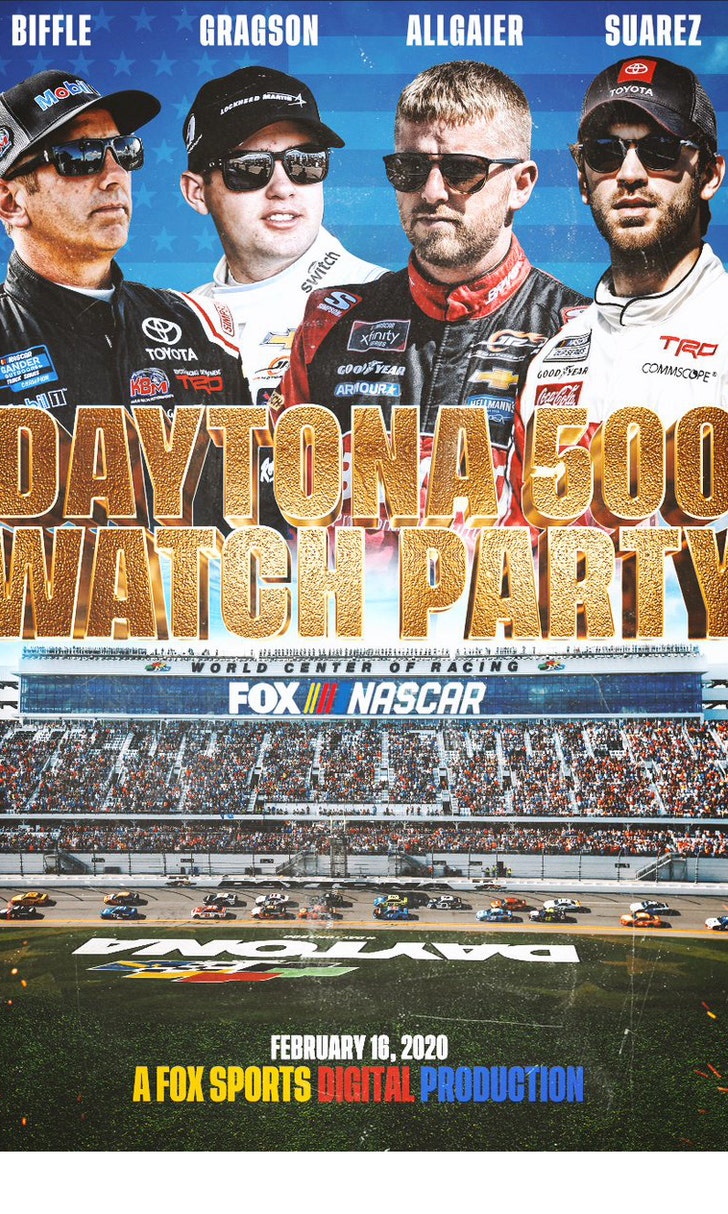 The Daytona 500 Watch Party!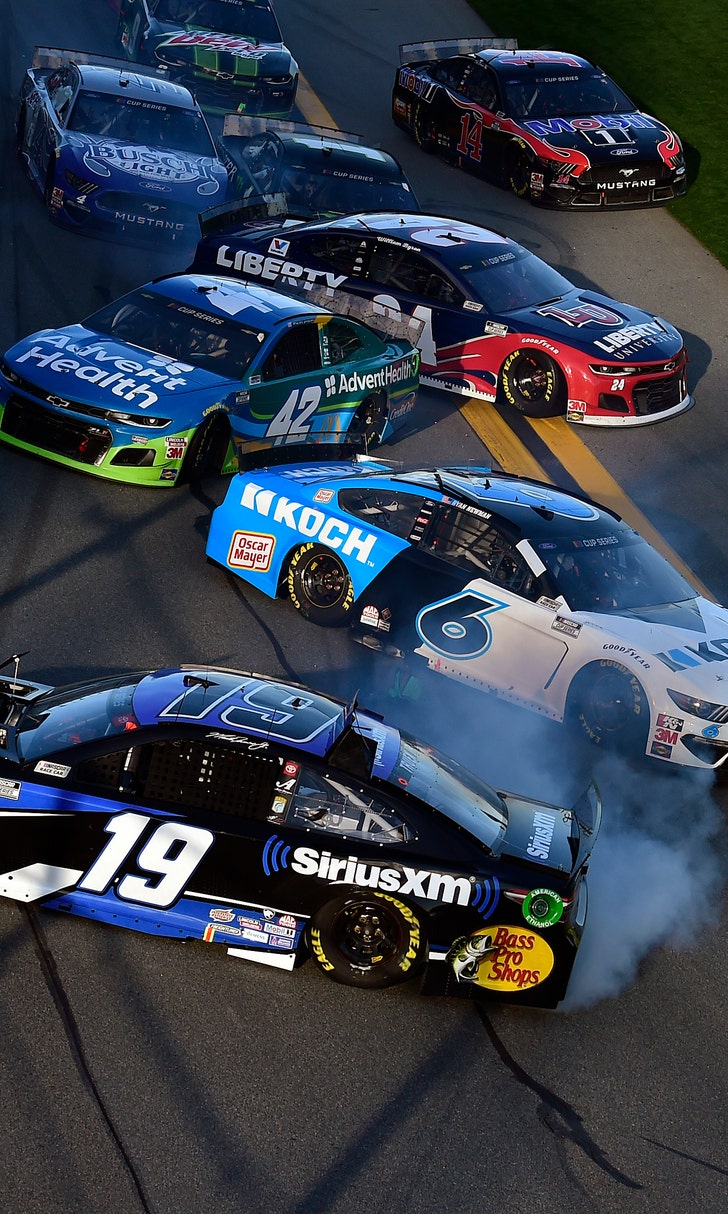 The Numbers Game At Daytona