Edwards, Stewart set up for big finish
BY foxsports • November 13, 2011
Let's get ready to rumble.
Carl Edwards guaranteed "it's going to be a battle" heading into the NASCAR Sprint Cup season finale next weekend at Homestead-Miami Speedway.
By finishing second to Kasey Kahne at Phoenix International Raceway on Sunday and retaining his three-point lead over second-place Tony Stewart in NASCAR's Chase for the Sprint Cup, Edwards ensured it would be.
"Great job, awesome job, we're going to win this thing," Edwards exclaimed to the crew over the radio after the race.
Given Edwards' record at Homestead — two wins in his past three starts, six top-10 finishes in seven Cup visits — there couldn't be a more comfortable venue for the championship to be decided in his eyes.
"Homestead is going to be a lot of fun," Edwards said confidently. "I really enjoy racing there. The cool thing about Homestead is we are going to go there and you will be able to move around and pass and you won't get hung up as badly in traffic as you would at other racetracks.
"For the sport in general, I don't know that there is a better place to go than Homestead to fight for this championship."
Here's the tale of the tape: Edwards has an average finish of 5.7 at Homestead and has completed every lap. On intermediate tracks this season, Edwards' average finish is 4.9 and 3.5 in the Chase. By contrast, Stewart also has two wins and six top-10 finishes there — but they come in 12 starts, for an average finish of 12.4 at the 1.5-miler.
Certainly, it appears that Edwards would have the advantage next weekend. But with Stewart's championship experience — including two titles on NASCAR's Sprint Cup tour — this battle likely will be decided on the final lap next Sunday.
Stewart, who finished third on Sunday, has promised to continue the strategy that elevated him from ninth in the standings when the Chase began to second: "We're going to put the pressure on him and make him sweat it out."
Since Edwards regained the points lead six week ago, Stewart has made the driver of the No. 99 Ford work to hold on to it — particularly in the past three weeks. With Stewart wins at Martinsville and Texas, where Edwards was expected to dominate, Edwards couldn't match the pace of the No. 14 Chevrolet. In those two races, Stewart cut Edwards' points lead from 14 to three.
At Phoenix, Stewart qualified ahead of Edwards and led 160 of 312 laps to earn one additional bonus point for leading the most laps. For as much time as Edwards spent in Stewart's rear-view mirror, he joked, "I was just hanging out back there trying to keep his blood pressure up."
But when Stewart passed Jeff Burton in the closing laps to finish third and earn 43 points for his effort — the same as Edwards — the drivers left the desert in a draw.
"No matter how it ends up next weekend, it's not going to have been given to you," Stewart said. "We're definitely going to have to earn it and fight for it."
Stewart has had success at Homestead with two wins, but that was before the track was reconfigured. This season Stewart's overall intermediate track average of 7.9 is considerably worse than Edwards'. However, two of Stewart's four Chase victories came on 1.5-mile tracks.
"We are battling and it is a zero sum game. One of us will win and one of us will lose, but it is neat to me that Tony and the guys on the (No.) 14 (team) have been running so well and have won so many races and are performing at such a high level," Edwards said. "It is going to mean more if we are able to beat them in this championship because of that.
"To be racing these guys at their peak, for us, I can say completely truthfully this is the best Chase we have ever had. We haven't gone out and got the trophies we have in other Chases, but we have performed better than we ever had. If they beat us, they are beating us at our best, and that is pretty neat."
With three points separating Edwards and Stewart, this is the closest margin between title contenders entering the final race in the Chase. And if Edwards wins at Homestead on Sunday, it doesn't matter where Stewart finishes. Edwards will earn his first Sprint Cup championship.
"It's the best points battle I have been a part of at this level," Edwards said. "It is fun for me. I still don't understand why we are both running so good. It seems like subconsciously we are both able to dig down and our teams are able to give us what we need and everyone is performing at a real high level.
"It has been neat that this battle has brought out the best in us."
After 400 miles next week at Homestead, let's see if Edwards feels the same way.
Sorry, Jimmy
Five-time defending NASCAR champion Jimmie Johnson finished 14th and was officially eliminated from title contention.
''It's been one hell of a run,'' he posted on Twitter shortly after the race.
---
---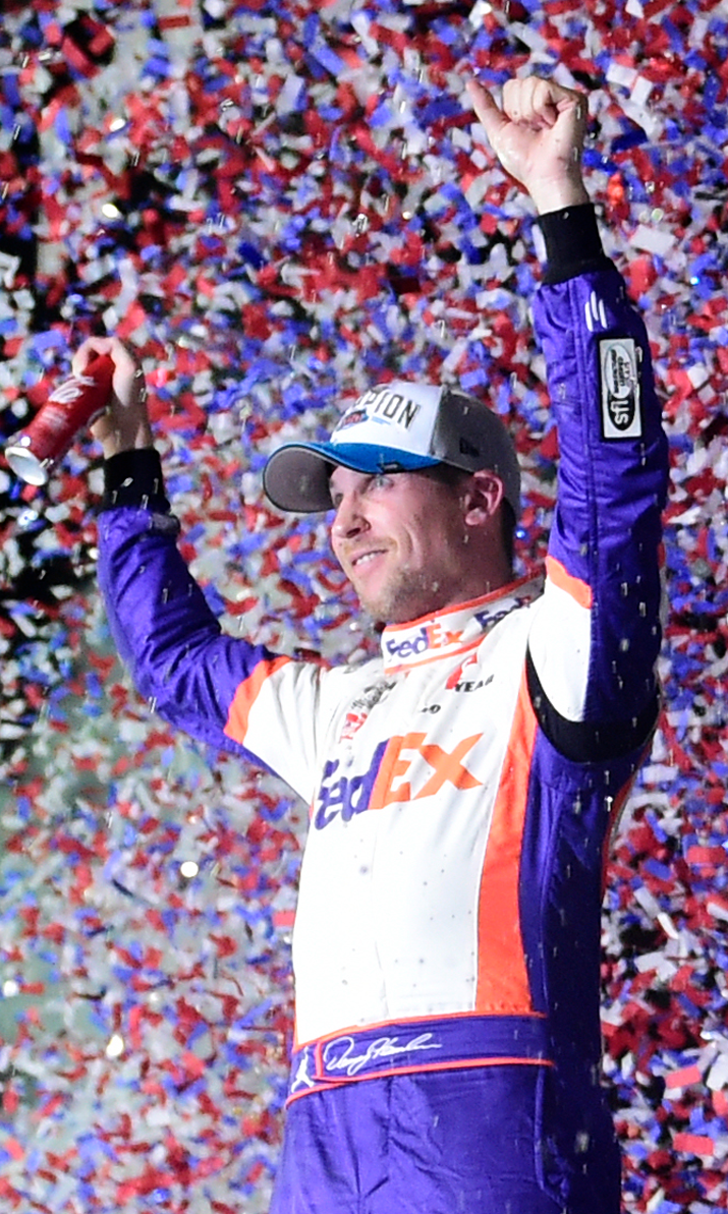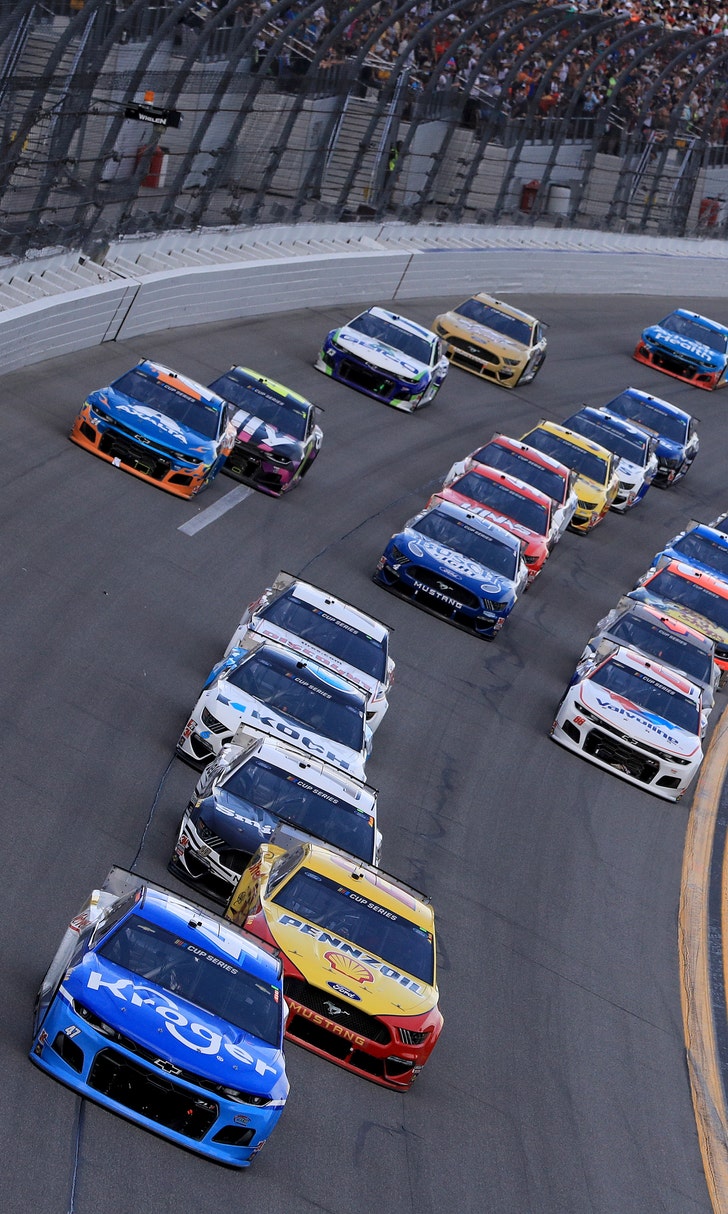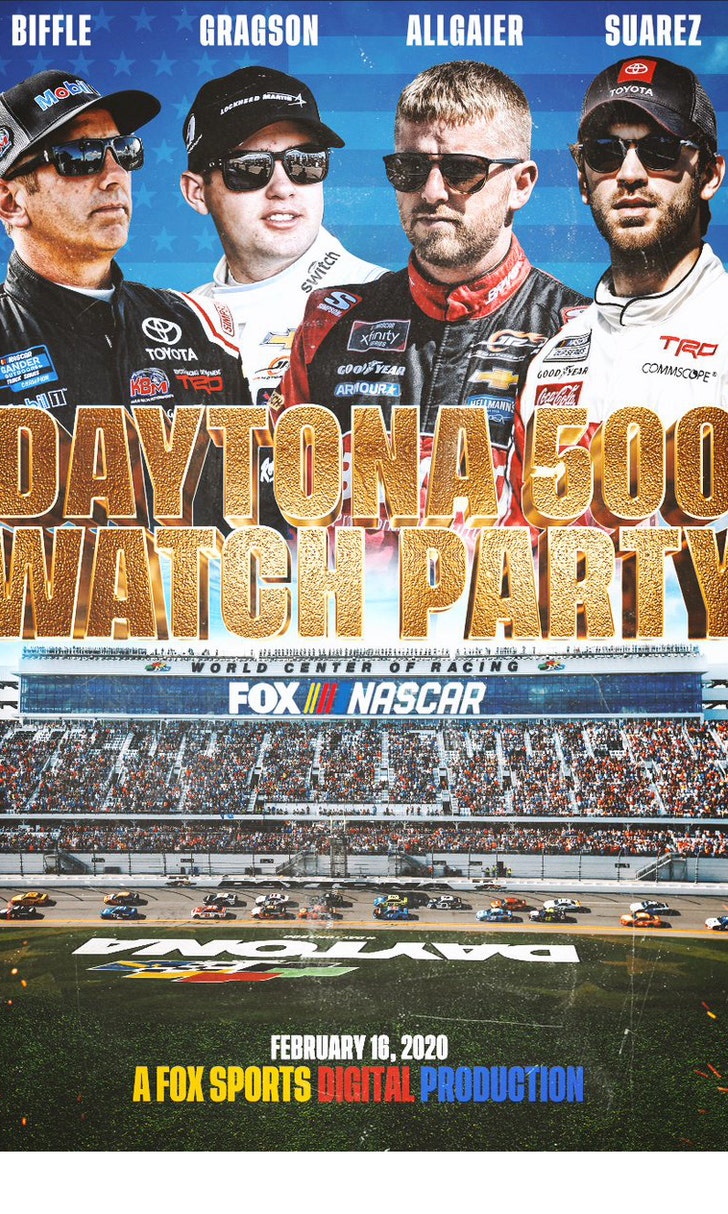 The Daytona 500 Watch Party!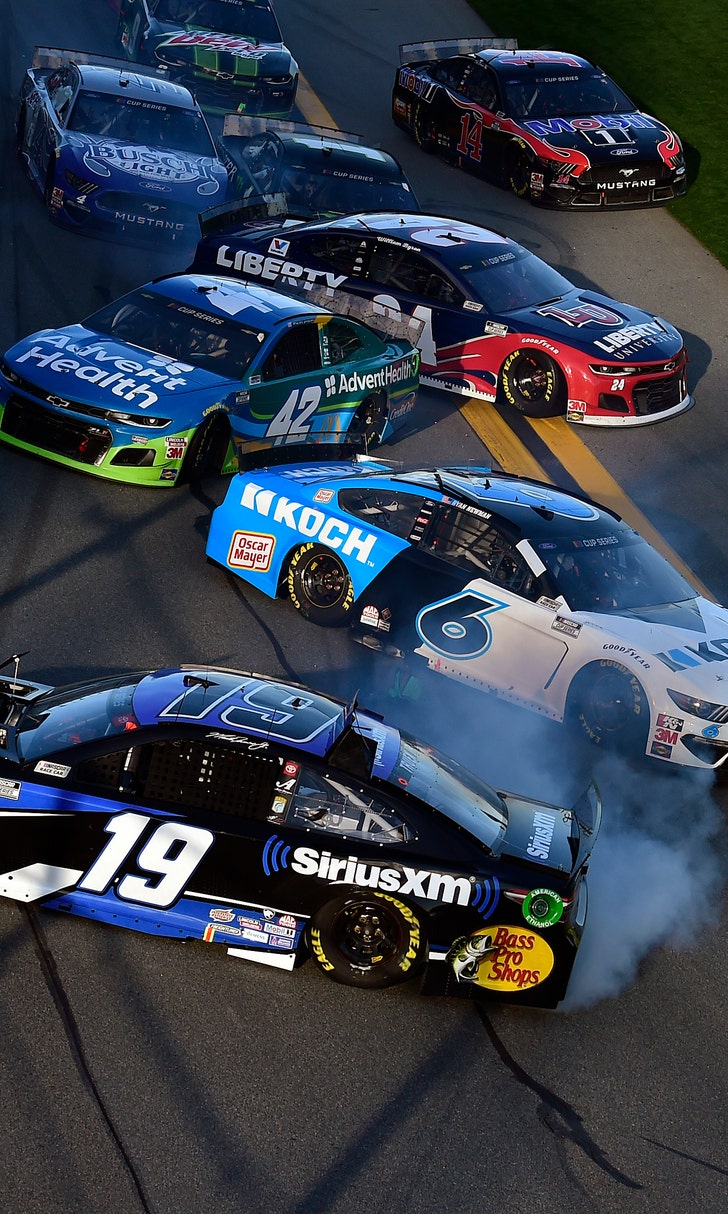 The Numbers Game At Daytona