Edwards, Logana get unfamiliar top-10 starts
BY foxsports • July 28, 2012
Carl Edwards qualified second and Joey Logano third for Sunday's Brickyard 400, unfamiliar territory for both.
Edwards has raced seven times at Indy, but started in the top 10 just twice, with a best start of ninth. He finished second in 2008, seventh in 2010 and ninth in 2006.
Denny Hamlin won the pole on Saturday afternoon.
When asked about the importance of track position at the Indianapolis Motor Speedway, Edwards laughed.
''I don't know,'' he said. ''I don't think I've ever qualified well here until now. Seems like it would help, though.''
Logano offered similar thoughts. He has three starts at the Speedway: 20th last year, 34th in 2010 and 18th in 2009.
''I've blown up in practice here twice and had to start in the back, and I know it's really, really hard and takes all day to get up there,'' he said. ''So starting towards the front is going to be - I think it's more important here probably than anywhere we go.''
---
MONTOYA'S LUCK: Juan Pablo Montoya has had some really bad luck at the Indianapolis Motor Speedway. He hopes to change that this year.
Last year, he ran as high as third with 40 laps to go but had to make a fuel stop, got caught in traffic and finished 28th.
Two years ago, he led a race-high 86 laps before taking four tires instead of two during a late caution. The move dropped him from first to seventh. He struggled on the restart and eventually crashed and finished 32nd.
Three years ago, he led 116 laps and built a 5-second lead over the competition before getting flagged for speeding on the final pit stop. He finished 11th.
In the five races he has had at Indianapolis, he has led 25 percent of the laps but has no wins to show for it.
He qualified 12th for Sunday's race.
---
EARNHARDT'S CHANCES: Dale Earnhardt, Jr. will have a tough hill to climb if he is to win his first Brickyard.
He qualified 20th, next to Mark Martin.
''We liked the speed the car has,'' he said. ''We went into qualifying trim and really didn't put down any good laps that I was happy with for some reason. We'll evaluate that and move forward. But I think the car's got some good speed in race trim. Just hopefully, we'll have a good start and work on the car, and work hard on Sunday and see where we end up.''
At least he doesn't have the pressure of the long losing streak chasing him around. He dropped 143 consecutive races before winning at Michigan.
Since the win, he has finished 23rd at Sonoma, 4th at Kentucky, 16th at Daytona and fourth at Loudon.
---
DOUBLE AT INDY? Sam Hornish, Jr. could become the first driver to win both the Indianapolis 500 and the Brickyard 400.
Hornish won the Indy 500 in 2006 with a classic pass against Marco Andretti on the final straightaway.
His chances of winning on Sunday don't appear good as he qualified 24th. He's only driven in three races this season, with a best finish of eighth in Daytona. He hasn't participated for much of the season, though he has competed in the last two Sprint Cup events.
He's only involved this time because his teammate, A.J. Allmendinger, has been suspended after testing positive for amphetamine.
---
PAST WINNERS: Four-time winner Jeff Gordon, who qualified ninth, hasn't won the event since 2004.
He believes that can change, especially after leading 36 laps last year and finishing second.
''It's a very challenging track to compete on in our cars,'' he said. ''I like that challenge. I think it suits my driving style as well and our team has given me great race cars over the years, so I always come in here with confidence knowing we have a shot at winning.''
Paul Menard, last year's Brickyard winner, qualified eighth. He won his first Sprint Cup race last year in Indianapolis.
Jimmie Johnson, a three-time winner, qualified sixth. Jamie McMurray, the 2010 winner, qualified 16th.
---
STEWART STRUGGLES: Tony Stewart didn't qualify well, but that has never mattered.
The Columbus, Ind., native's average starting position is 18th at Indy, yet his average finish is seventh and he has two wins. This year, he qualified 28th.
Stewart ranks seventh in the points standings this season, yet the defending series champ is tied with Brad Keselowski for the most wins with three.
---
---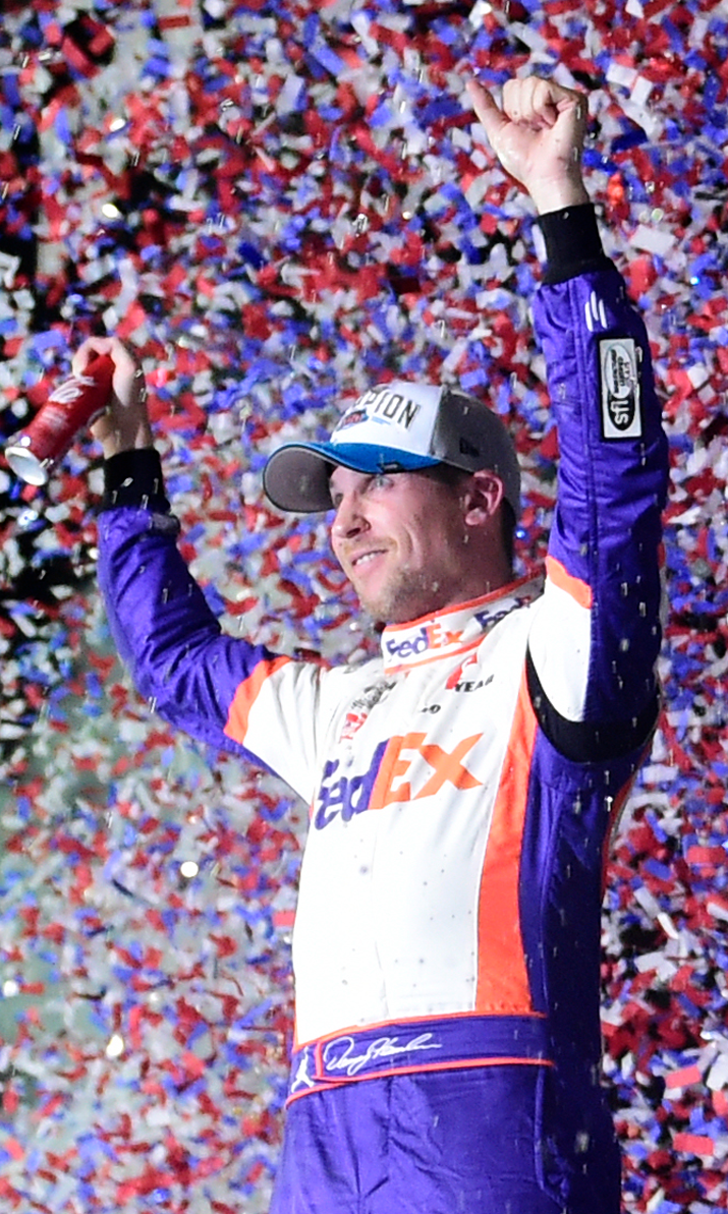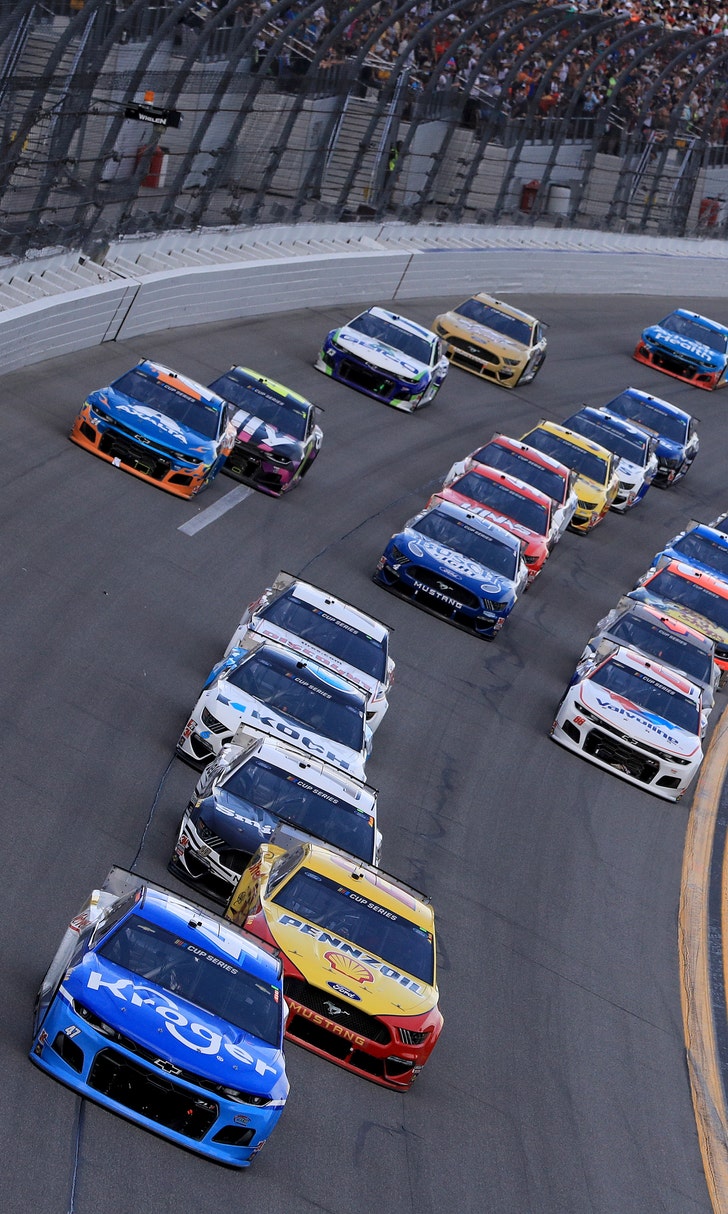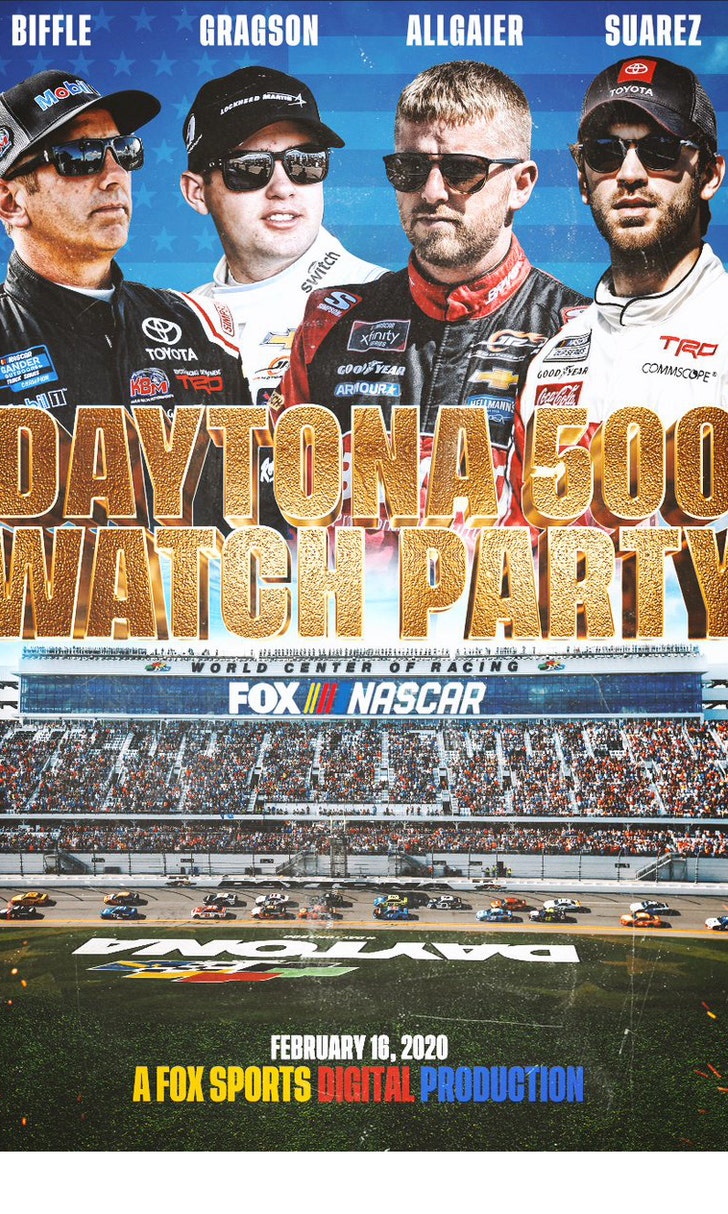 The Daytona 500 Watch Party!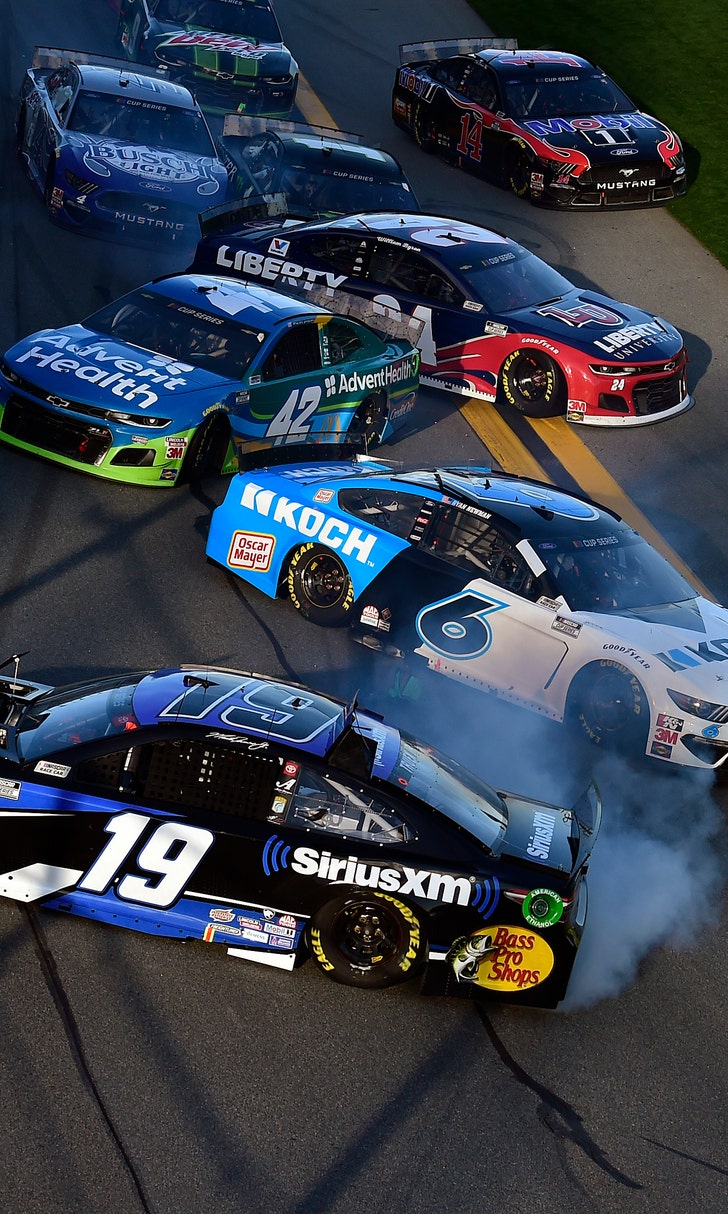 The Numbers Game At Daytona