NASCAR Cup Series
NASCAR Cup Series
Edwards: Have second drug test group
Published
Jul. 13, 2012 1:00 a.m. ET

Carl Edwards advocated Friday for an independent drug testing "group" for competitors that would work in conjunction with NASCAR to assure the drivers' interests are covered.
"This is just my theory, I think the drivers need to get together and we need to have our own group that is paid by us, that works for us, to be here in tandem with the NASCAR drug testers and have them test us at the same time so that we have not just an A and B sample, but an A and B testing facility, and we can all agree on that facility, (so) it's no big deal," Edwards said. "I don't think it would be a contentious thing, I think that would remove almost all doubt in any situation of a positive test.
"If a driver had someone that they could go to and say, 'Hey look, this is my representative. They tested at the same time on the same day and we have this result.' If the results are the same, obviously I think we'd all agree that it was a positive, and if they're different, I think it would give a different perspective. But I think until we do that, no matter what is found to be positive, no matter what the test results are, there is always gonna be that little question of, 'Maybe there was a mistake.'"
AJ Allmendinger was temporarily suspended by NASCAR on July 7 after he failed a June 29 drug test taken at Kansas Speedway. A release from Allmendinger's representative said his "A" urine sample came back positive for stimulants, but the driver "has never knowingly taken any prohibited substance." Aegis Labs, which handles NASCAR's testing program, has yet to schedule a date for Allmendinger's "B" sample.
NASCAR established its drug-testing program in the fall of 2008. It was implemented for the 2009 season, but is well behind its stick and ball counterparts.
The National Basketball Association and National Basketball Players Association created their anti-drug policy in September 1983. The National Football League established its banned substances policy in 1987. Major League Baseball's Joint Drug Prevention and Treatment Program was a collective effort between the MLB Players Association and the Office of the Commissioner of Baseball in the spring of 2006.
Unlike other major league sports, NASCAR currently does not have a players union to mediate on drivers' behalf. Drivers have always been considered independent contractors.
Although Edwards has never tested positive for any substance during his NASCAR tenure, he's thought "pretty hard" about testing. And Edwards is a workout enthusiast. He's extremely vigilant when it comes to his diet and the supplements he uses.
"We're all kind of in a position where, let's be honest, it's an imperfect world," Edwards said. "People are imperfect. Tests are imperfect. The people who make different products sometimes use factories – one of the first things my trainer told me when he started working with me is he said, 'Be careful. Anything you ingest is made somewhere and you don't know what that factory was making the day before it made the product you're using.' Even if it's just like a weight protein powder or something like that, you have to watch what you ingest."
Still if Edwards, one of the most successful and popular drivers on NASCAR'S Sprint Cup tour, ever flunked his drug test, would he know the proper procedure to follow after receiving a call from a medical review officer?
"No, I don't," Edwards said. "I trust that NASCAR is doing the very best they can. I trust that the Aegis group is doing the best they can, but I do think that what I know about AJ's situation right now, I think that spurs all of us to think about what you're asking. Do we have a plan in place?
"God forbid there was some mistake or something happened. I don't have a plan in place. I don't know what I'd do other than throw my hands up and say, 'I swear.' That really probably doesn't do much for you, so I guess it would be prudent for us to come up with a plan."
Happy anniversary
What a difference a year makes.
Entering the race at Loudon last year, Biffle was 14th in the points standings and had yet to win a race. Then Roush Fenway Racing replaced crew chief Greg Erwin with Matt Puccia. Although the team couldn't turn its season around in time to qualify for the Chase to the Sprint Cup, Biffle posted three poles in the final 17 races.
At the end of the season, Puccia completely reconstructed the team.
"Matt changed the team up a whole bunch, figured out what our weaknesses were, where we needed to be better, and over the winter kind of overhauled the team," Biffle said. "Starting this season in 2012, about four guys of the 15-18 that made up the (No.) 16 (team) were back and the rest were new guys kind of cherry-picked throughout the company and, of course, we closed a team at the end of the season, so some of the guys came from there.
"We've got a great group of guys, they built better cars. Our cars are coming out of the race shop better set up, better quality, the engines are really, really good and the confidence of the team was huge when we started this season and it's shown that our performance has been right there as well."

Biffle won at Texas – the seventh race of the season – and led the points standings this season for 11 of 13 weeks.
Say what?
A funny thing happened at the border to Patrick Carpentier, who will reprise his driving career in the No. 99 NAPA Toyota for RAB Racing this weekend. Carpentier, 40, who was born in Ville LaSalle, Quebec but is now a U.S. citizen living in Las Vegas, was stopped on Route 133 coming out of Montreal.
"I forgot my US passport so I was pretty happy that I came through," Carpentier said. "They didn't want to let me through so we had to go inside for a chat. They said, 'Are you a U.S. citizen?' I said, 'Yeah, I am -- I've been here for many years.' They said, 'Well, if you lie to me then you're going straight to jail.' I was hoping he was going to find the passport and the citizenship on the computer, but my problem is going to be actually to go back to Montreal tonight."
---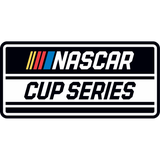 Get more from NASCAR Cup Series
Follow your favorites to get information about games, news and more
---