Edwards: Driving will silence Stewart
BY foxsports • November 17, 2011
Tony Stewart made every attempt Thursday to rattle Carl Edwards.
He bragged about his two previous Sprint Cup titles. He lauded his four wins in NASCAR's Chase for the Sprint Cup. And he said he'd run over his own mother and even a reporter's to win the championship.
But Edwards simply smiled. He was far removed from the banter and already focused on NASCAR's season finale at Homestead-Miami Speedway on Sunday.
"He's got the talking part figured out," Edwards said of Stewart. "The problem is, I don't think you have led the points yet this year have you?
"That is the funny thing: I have listened to you a lot, and you talk a lot about your past successes. That is very respectable, and truly, all joking aside, that will make it more fun if we are able to beat you."
Edwards has a three-point lead over Stewart entering this weekend. All Edwards has to do is win the Ford 400 on Sunday and — no matter how many trophies Stewart has lined up on his mantle or what smack he hurled leading to the race — he will be crowned the champion.
"We both are competitors and have that same desire to win and same amount of pressure that comes with that to go out and perform," Edwards said. "The bad thing and good thing for both of us at the same time is that we both seem to be able to perform under that pressure.
"I truly believe this could come down to who wins this race is going to win this championship."
The season finale could not come at a better track for Edwards and Roush Fenway Racing. Edwards has won two of the past three races on the 1.5-mile track. His average finish of 5.7 is by far the best on the Cup circuit. And Roush Fords have won six of the past seven races at Homestead.
Stewart has two victories at HMS, but both came before the multiple track reconfigurations that gave the track its current shape. In the past seven years, Stewart's average finish is 14.7 and he hasn't scored a top five in that span.
Still, Edwards is savvy enough to realize "it would be foolish for either one of us to underestimate the other" come Sunday. Edwards knows he has a formidable opponent in Stewart. In 2005, in his first full Cup season, Edwards finished third in the points standings, only 35 points short of Stewart.
Since then, Jimmie Johnson has dominated the championship landscape. Edwards had his shot at Johnson in 2008 but finished second, 69 points behind.
Certainly, losing two championships by fairly close margins has provided Edwards with a better understanding of what it takes to win the title. After seven seasons on the tour, he realizes the opportunities are fleeting.
"In 2005 it slipped through my fingers and I thought it was no big deal, we would do it next year," Edwards said. "Then I realized it is a lot tougher than that. In 2008 I think I held on too tightly and was a little too aggressive, but I felt like 2009 was going to be our year again.
"To be here three years later, I think I have realized that even driving the Ford for Jack Roush and having the best team I can have behind me, it is still something. It is an opportunity that only comes up every once in awhile and you have to make the most of it."
By "holding on too tightly" Edwards acknowledges he was too aggressive in 2008. He overdrove the car at Talladega, eliminating himself, teammate Greg Biffle and other Chase contenders while Johnson rode off into the sunset to a ninth-place finish. Edwards finished 29th.
Edwards won a career-high nine races in 2008 and still fell short of the title. This year, he's won one. He hasn't been flashy. His performances have been far from sexy. But, like Johnson in the past, Edwards and the No. 99 team accept mediocre days — such as salvaging 11th- and ninth-place finishes at Talladega and Martinsville, respectively — so the low points of the Chase have not adversely affected his title run.
Given his almost seven-year relationship with crew chief Bob Osborne, Edwards has learned to rely on the voice in his ear. Although Edwards instinctively is one of the best drivers at analyzing what lies ahead over the course of the race, Osborne provides a solid sounding board who allows his driver to make better decisions. Unlike Stewart, who has had to juggle the jobs of driver, crew chief and owner, Edwards will have a solid support staff on the pit box on Sunday.
Not only has Edwards found balance on the racetrack, he has stability in his personal life. In the past three seasons, Edwards has settled down with wife Kate, and his son and daughter help keep him grounded.
So while Edwards said "it would be huge" to win his first title, he adds that being a NASCAR Sprint Cup champion won't "define (him) as a man."
"I'm 32 years old," Edwards said. "Bob's a young guy. Truly no matter what happens here, I feel like we're going to be just as tough next year and just as tough the year after that. The people around me have been really good at reminding me that, 'Hey, no matter what happens here you have to stay focused on your career and your goals as a race car driver to be the best you can every year, all the time.'
"To me, if I win, this isn't going to change me as a person. If I lose, this isn't going to change me as a racer or a person. I'm just going to keep moving forward the best I can. The things that are the most important to me are doing my very best, just to enjoy it and have fun. That's how I feel about this race.
"This would be the hugest accomplishment of my career — that goes without saying. But I have learned to temper the want for that so that it doesn't hurt me. Just because I want something real bad — and I want to go win this thing — doesn't mean I'm not going to go crazy doing it. I'm just going to go out and do my best, enjoy it and take the results I get. And if it's not the results I want, it will be painful, but it's not going to define me whether I win or lose. You can't take the fire out of me. You can't take that desire to win."
And neither will Stewart's words.
---
---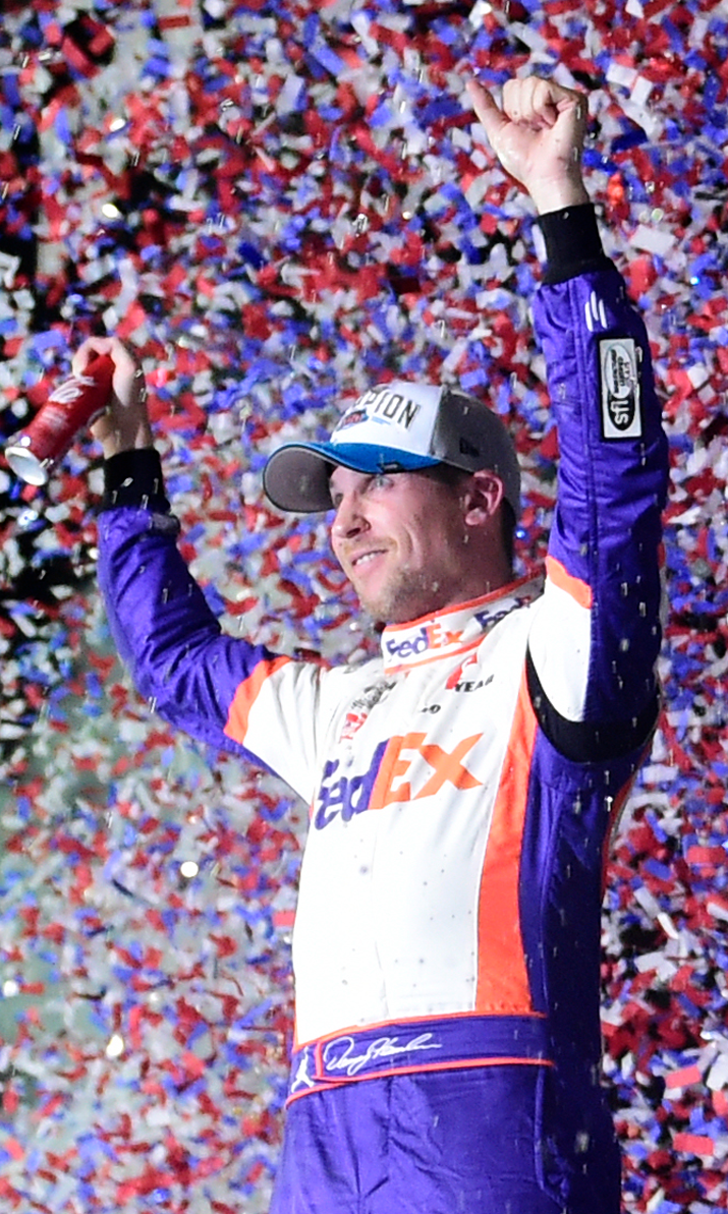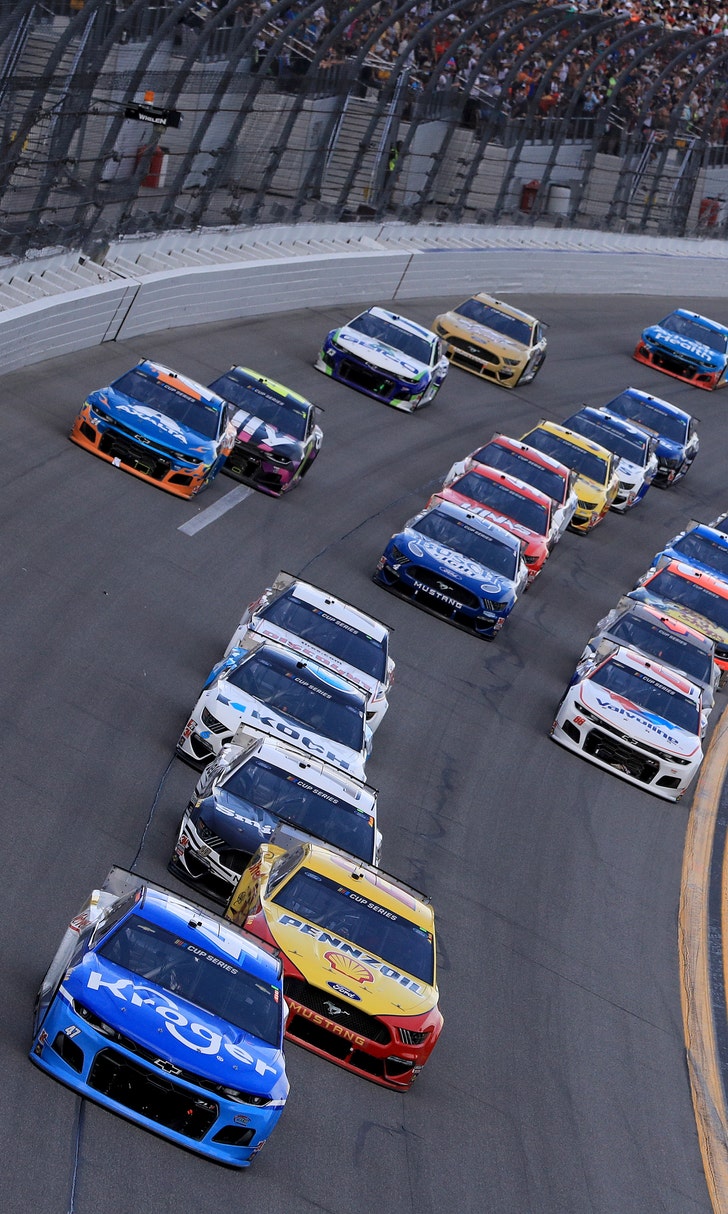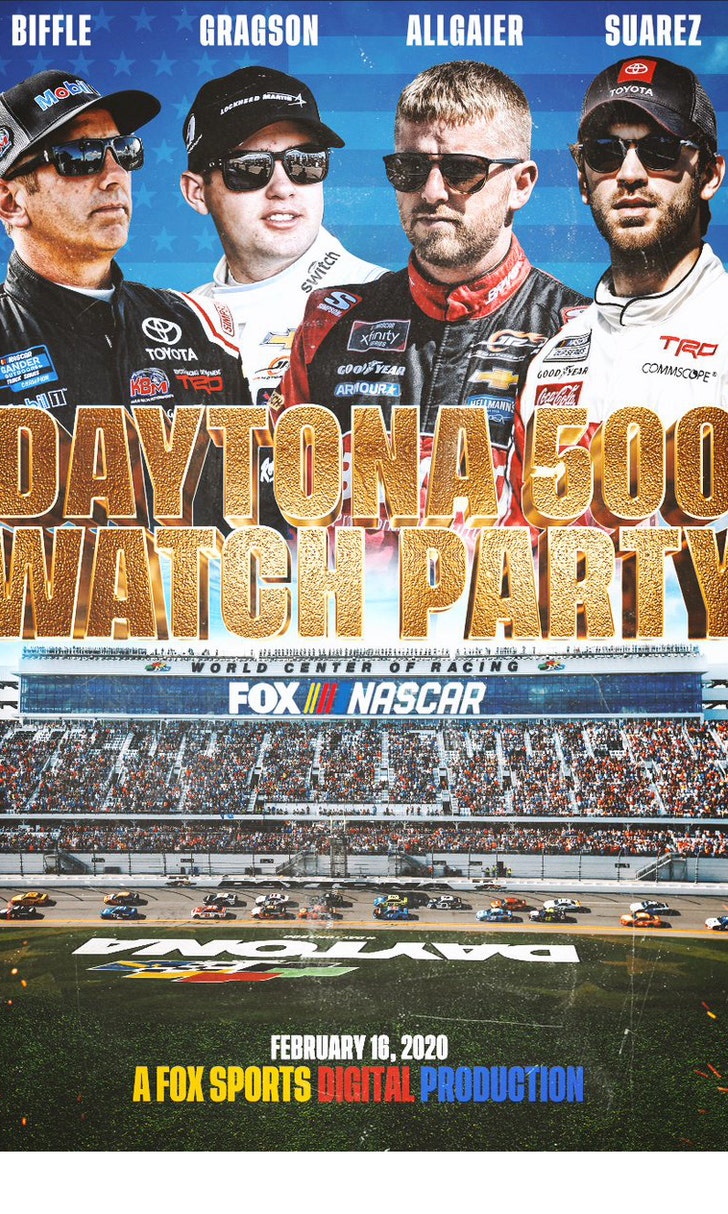 The Daytona 500 Watch Party!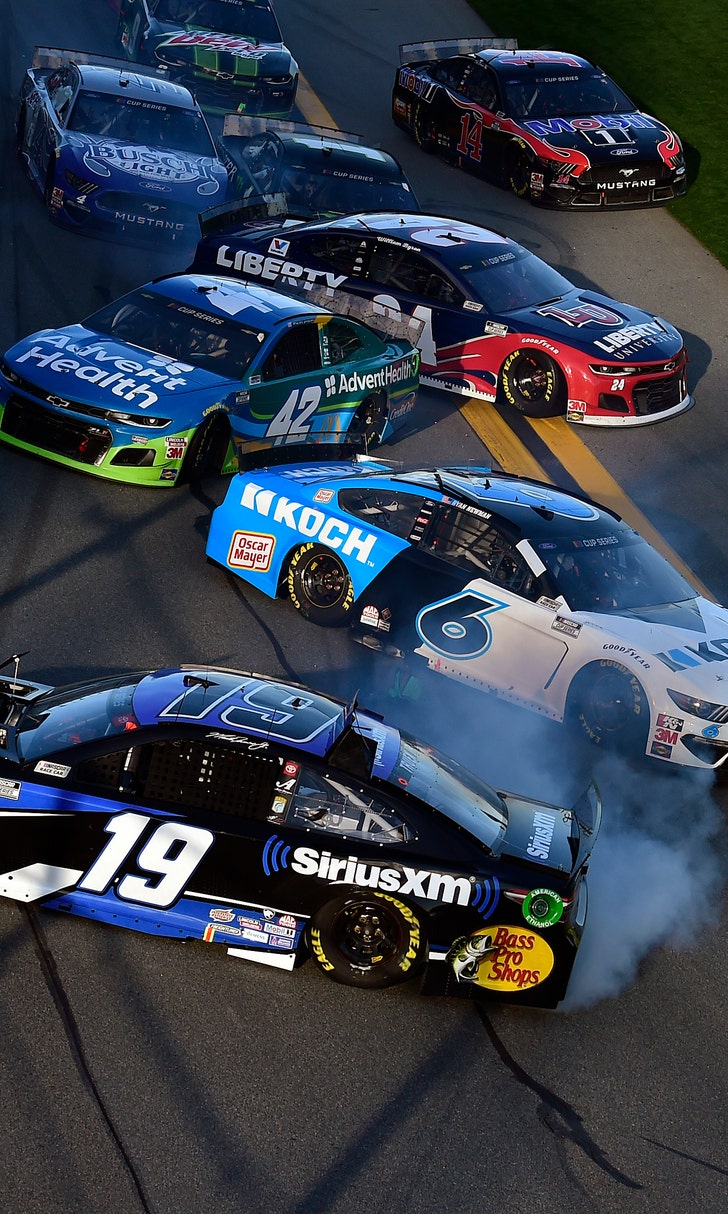 The Numbers Game At Daytona