Earnhardt wants to remain at Hendrick
BY foxsports • July 8, 2011
For Dale Earnhardt Jr., crafting his new contract is a matter of trust.
Although Junior, 36, has another year remaining on his deal with Hendrick Motorsports, he didn't want the next contract to become a distraction. That's why he enlisted his sister/confidant/business manager, Kelley, to expedite the process.
I'm not in the middle of it," Earnhardt said. "Kelley and Marshall (Carlson, HMS president and Chief Operation Officer) are talking it out. I haven't even been in discussions. I called Rick and I said, 'Let's get this going,' and he said, 'Cool.' I told him, 'I'm going to let Kelley do my end,' and he said, 'I'm going to let Marshall do my end,' and they're handling it.
"I'm fortunate that I have good people around me that I trust enough to handle those kind of things. I could let Kelley do it from the ground up and not even worry about it, just not even have any questions or doubts. Even when she's finished with everything, I don't go in there and go, 'Man, I would have done this different,' or "I think this number should be different or should be better or worse.' She comes to me and tells me what's going on and I say, 'That sounds great! Keep going,' (laughs).
"They're obviously one of the best places in the garage — if not THE best team in the garage to be with — and I wouldn't want to be anyplace else. No way."
Junior said there's no set timetable to wrap up the contract. He'd just like to have it in place before the end of the season so his concentration remains on competition and not external distractions. He understands firsthand — and from watching other drivers — how disruptive and damaging the uncertainty of a driver's status can be to teams and sponsors. The rumored five year extension would cover Earnhardt until he's 42.
In 2007, the last time Junior was in a contract year while still driving for Dale Earnhardt Inc., he posted a career-high nine DNFs, failed to win a race and finished 16th in the points standings.
"I just want to get it done before we get into the offseason," Earnhardt said. "I have another year to go, but I was sitting there and seeing how Carl (Edwards) and those guys — seeing how much attention it draws to Carl and those guys — and me, when I was in my last contract year.
"I was like, 'Hey, Rick, let's knock this out and we won't have to worry about it next year. You just tell me what you want to do. If you want to keep me as your driver, I'm happy to stay. I'm really happy where I'm at and if that's the way you feel, let's go ahead and do it. Why wait until next year? 'Cause the press wants to know what's going on and we won't have to worry about that.'"
Earnhardt says there is "no pressure" with the current negotiations. Very humbly, he said the decision for him to remain in the Hendrick Motorsports stable was dependent on "Mr. H."
"No pressure. Just get it over with. It all came down to whether Rick was happy and wanted me to stick around. If he does, we'll get another couple years on the deal and he can get to work on sponsorship and start putting those packages for years ahead."
Hendrick's commitment to Junior has been evident throughout his first four years in the No. 88 Chevrolet, but perhaps no more clearly than at the end of last season when crew chief swaps occurred in three of his four teams. Hendrick aligned Junior with Steve Letarte, who had guided the No. 24 team the last five years. The pairing has provided Earnhardt with the most stability he's had with a team since working with Tony "Pops" Eury at DEI. And despite a 110-race winless streak, Earnhardt remains seventh in the point standings and is as happy and confident as he's been professionally in a long time.
Earnhardt says the focus of his career path since leaving DEI was to align with a top-tier team rather than just cashing a paycheck. The ownership side of the business, through his JR Motorsports, has taught the driver "tons." Consequently, he anticipates his next contract will be reflective of the current economic conditions and the sponsorship landscape in NASCAR.
"I feel comfortable with whatever number he decides to come up with to offer me," Earnhardt said. "I really didn't care what he offered me when we first started working together — a strict dollar figure. I really didn't care what the figure was. I was more just interested with getting with a good team, getting in good cars and having the opportunity to race and having fun racing.
"We get paid plenty of money — and obviously the economy is different than when we did the first deal — so there will probably have to be a lot of adjustments for that, as I believe that there is probably a correction right along the lines of everybody's salary and what everybody was worth. I'm pretty comfortable with whatever Kelley and Marshall come up with. I don't have any regrets at all."
---
---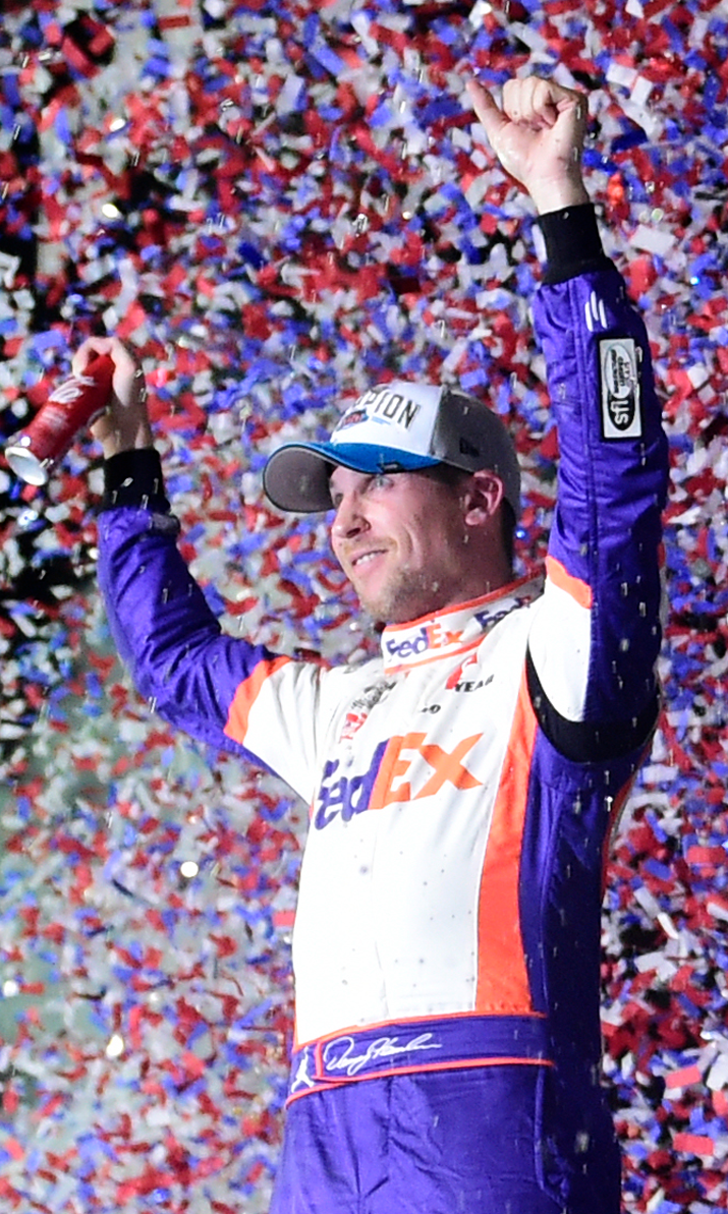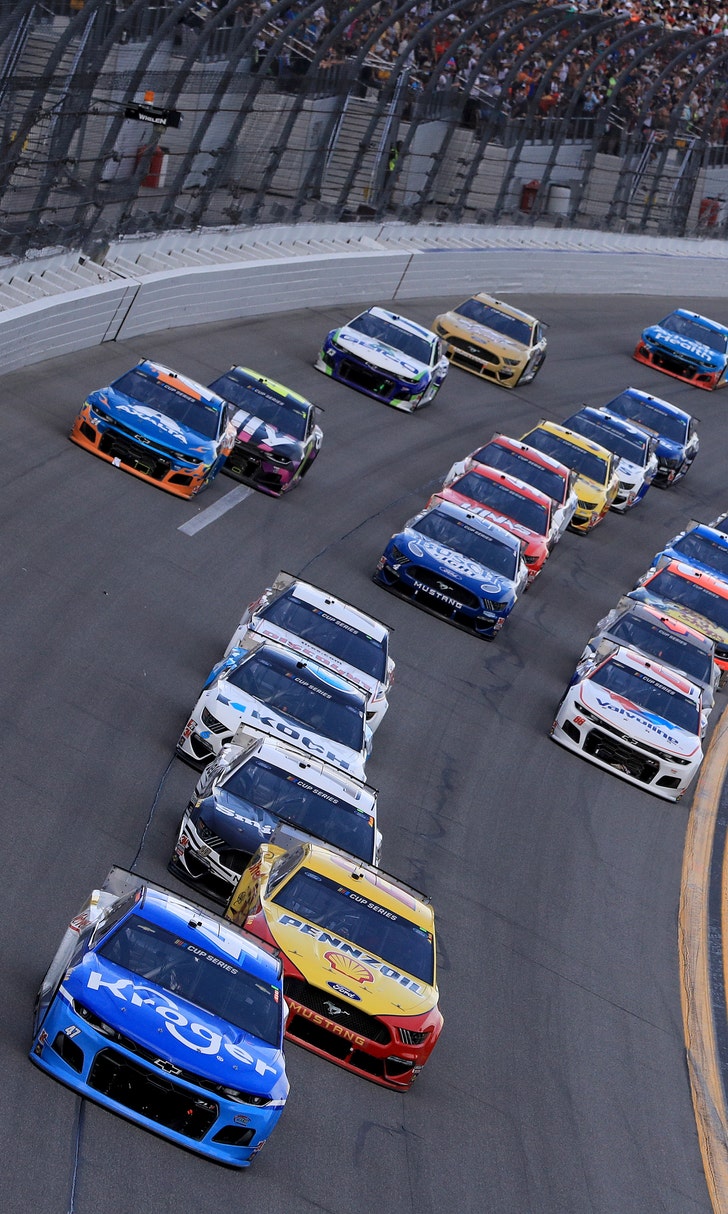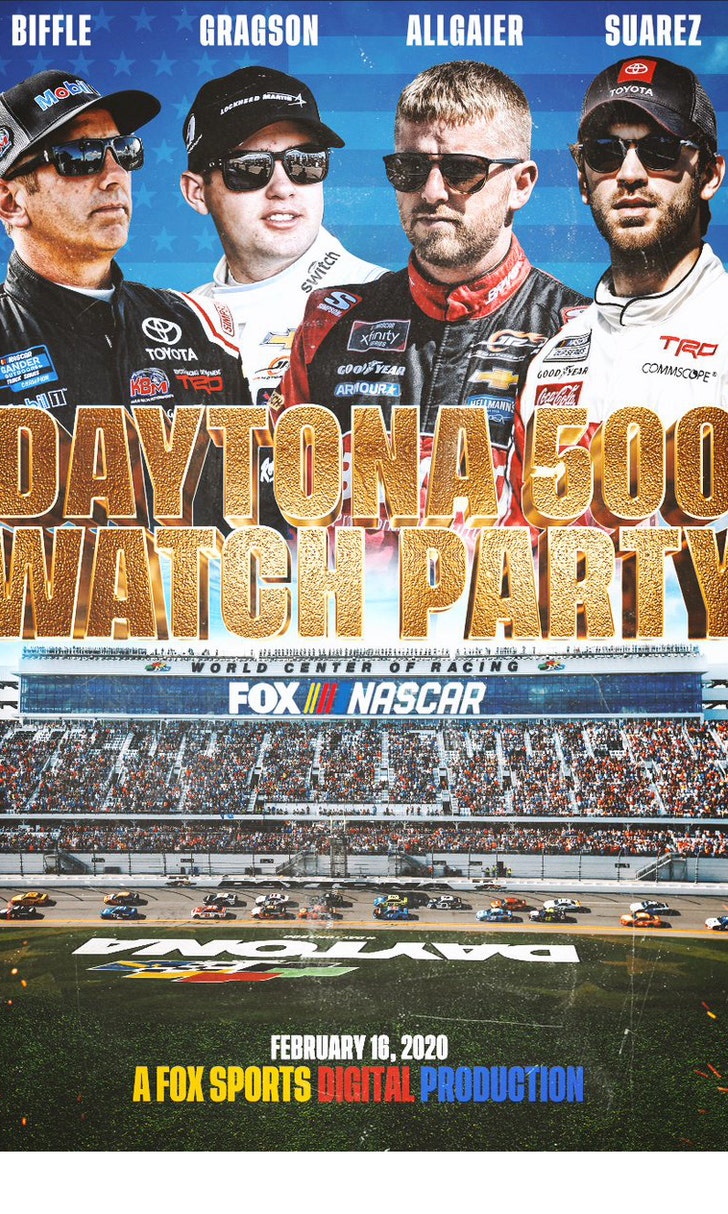 The Daytona 500 Watch Party!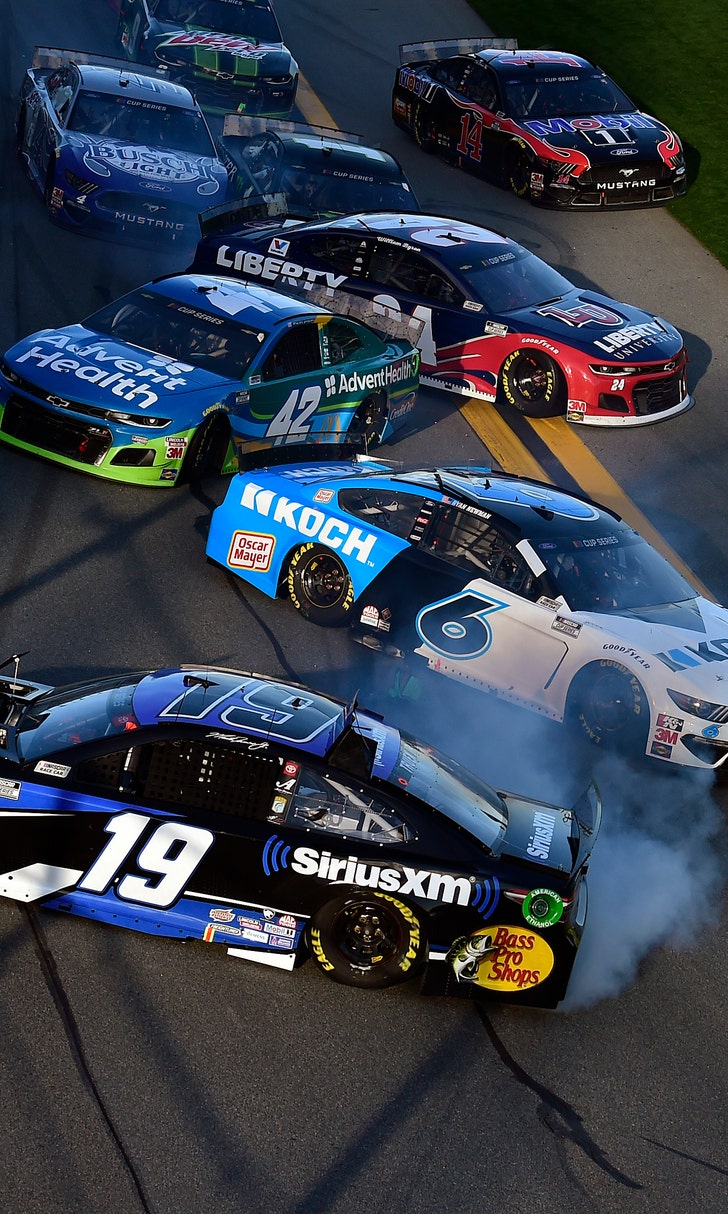 The Numbers Game At Daytona