Earnhardt Jr. not content with 2nd place
BY foxsports • April 3, 2011
Kevin Harvick won Sunday's Goody's 500, but it was a personal victory for Dale Earnhardt Jr.
His second-place finish at Martinsville Speedway was his best outing in a Sprint Cup Series car since his runner-up finish in last year's Daytona 500, 41 races ago. Second place at Martinsville tied Junior's career best finish on the half-mile, which he first posted in the fall of 2008.
However, that's not enough. It will likely take a win to calm the critics and completely restore his confidence in himself.
"Well, I ain't really proved it to myself yet," Earnhardt said. "I'll let you know when I feel like I'm back, personally.
"Anyone that watched that race today knows that we weren't a second-place race car or even a third-place race car all day. We never were up there to prove that point. So there's no argument. We got some work to do still, and you know, we are faster, we are more competitive than last year, but we still got a little ways to go."
There are several discernable differences from the past few seasons.
"I'm just happy to be running well," Earnhardt said. "Happy to be in the mix. I'm thankful for the opportunity I've got. Thankful for the help that I've got from my team."
Sunday, Earnhardt gave "all of the credit" to crew chief Steve Letarte for making the necessary adjustments to the car. But it was truly a team effort. After starting 26th, Earnhardt was on the move. He'd climbed to 13th when the pit crew had a rough pit stop on Lap 115 and he lost five positions.
"Damn it," Earnhardt first muttered over the radio.
Letarte replied, "It's OK, we'll work on it."
And the driver's demeanor changed.
"Let's get fired up here," Earnhardt cheered from the cockpit. "Let's get it done."
The team kept working on the car and Earnhardt remained up on the wheel. When the team elected to take two tires during a pit stop on Lap 207, the No. 88 Chevrolet jumped into second place and remained in the hunt for the remainder of the 500-lap event.
When Earnhardt finally put his car in a position to battle for the lead, he was patient and calculated his move for just the right moment to apply the bumper — in Turn 3 on Lap 480.
While he couldn't hold off Harvick in the end, Earnhardt took great satisfaction in his performance.
Early in his postrace conversation Earnhardt said, "I was thinking at the end that I was meant to win that damn race." Then his tone changed. "I feel fortunate to finish second in a race where we should have finished 10th, or ninth or eighth. That's the way I'll feel on the way home.
"I'll talk to (Letarte) and if I have any doubts or regrets or problems with losing the race today, I'll clear that up with him. I just like being on the same page with him so we can focus on the next one."
And that next one? Texas Motor Speedway, site of Earnhardt's first career win 11 years ago. While Earnhardt says he doesn't keep a tally of how many races it's been since his last win, his losing streak will extend to 100 if he doesn't win next Saturday night in Texas.
On Saturday, Junior acknowledged, "I feel closer to Victory Lane than I have in the past." Given the situation with the tires, Earnhardt was a bit unsure of the team's potential, but he's always been a fan of Martinsville and that was clear on Sunday.
After his Martinsville outing, Earnhardt says, "Texas is a good track for me."
While Earnhardt might not feel like he's back yet, certainly some of his confidence has been restored.
But more important, he's having fun again.
"I'm really thrilled," Earnhardt said. "I've got such a hell of an opportunity. This is such a great group to be around, and I'm having fun it. I'm racing cars. It's all I've ever wanted to do. I want to run like this I want to finish like this and run a little bit better than this on every weekend, and we are right on the outside of that, you know, and it's frustrating to be that close. It was frustrating to be leading the race with just a few inside 10 laps to go and be passed.
"But there's definitely a brighter side to what's going on, too, and I won't forget to notice that."
Three is not a charm
For the second consecutive week, Kyle Busch led the most laps (151) and had to settle for a third-place finish.
However, it was Busch's best career finish at Martinsville Speedway and he assumed the points lead from Carl Edwards, who finished 18th.
"We had one of the best runs here we have ever had," Busch said. "And I probably had the best car here today. Unfortunately, (I) just didn't win with it. Coming down to the last run of the race here, kind of a short run, and we just didn't quite have the car to do it on a short run. Every time we had the lead off pit road, we lost it and took about 28 laps to get going again."
Busch used up his car at the end, first trying to hold up Earnhardt, who passed him for the lead with 21 laps remaining, and when Harvick raced the No. 18 Toyota and finally passed him on Lap 487.
Despite Earnhardt using the bumper to move Busch out of the way, he didn't blame Junior.
"Yeah, I was holding him up," Busch said. "I sucked. So it was good for him. I mean, he took the lead. No harm, no foul."
Comeback kids
Matt Kenseth has not always been the best qualifier, but give him a car and he will deliver a result.
On Sunday, NASCAR officials busted Kenseth for passing for position on the first lap. Kenseth served a pass-thru penalty on Lap 7 and dropped to 43rd. Kenseth didn't receive the beneficiary to return to the lead lap on Lap 230 but battled back to salvage a sixth-place result — pretty stout for a guy with a 15.8 average finish on the half-mile track.
"What are you gonna do," asked Kenseth. "If you try to do more than you're capable of doing, you're just gonna mess up and make it worse."
Mark Martin received the same penalty on Lap 181. Martin served his pass-thru six laps later and fell to 30th, one lap down. On Lap 358, Martin was 17th and took a wave around to return to the lead lap. He climbed to 10th in the final 142 circuits.
Numbers game
Say what?
Kevin Harvick on passing Dale Earnhardt Jr. for the win:
"I hate to be the bad guy here, but we're in it to win it.
---
---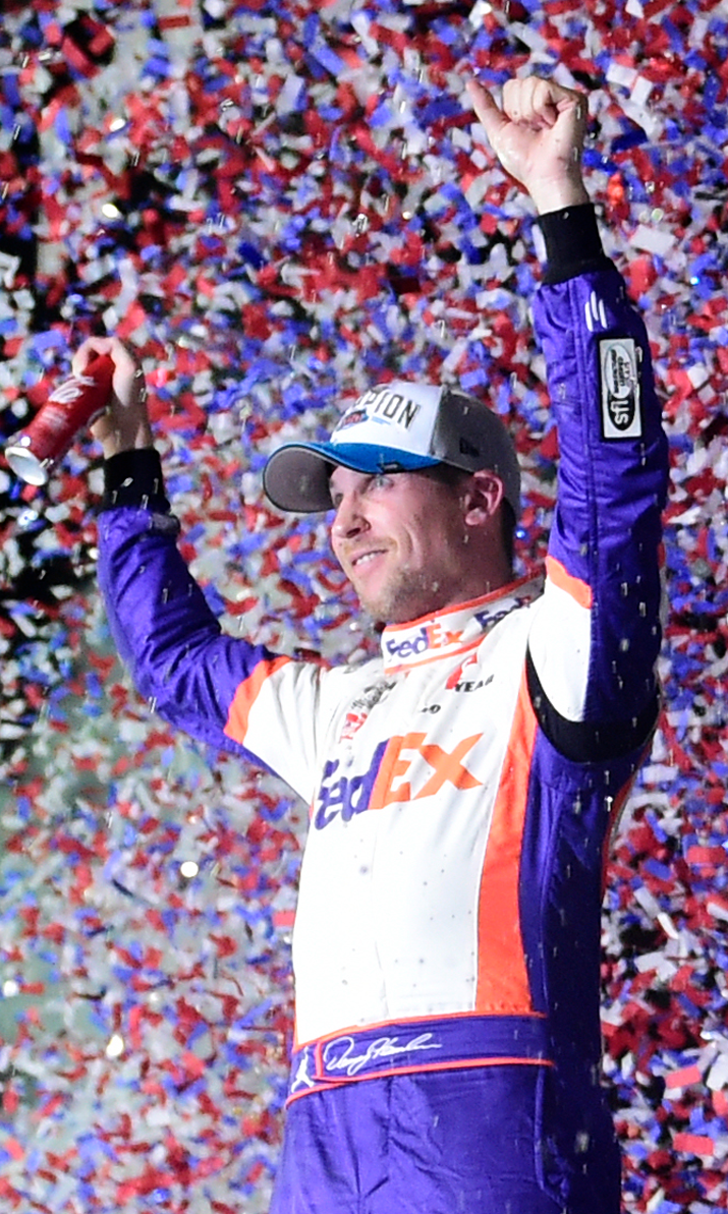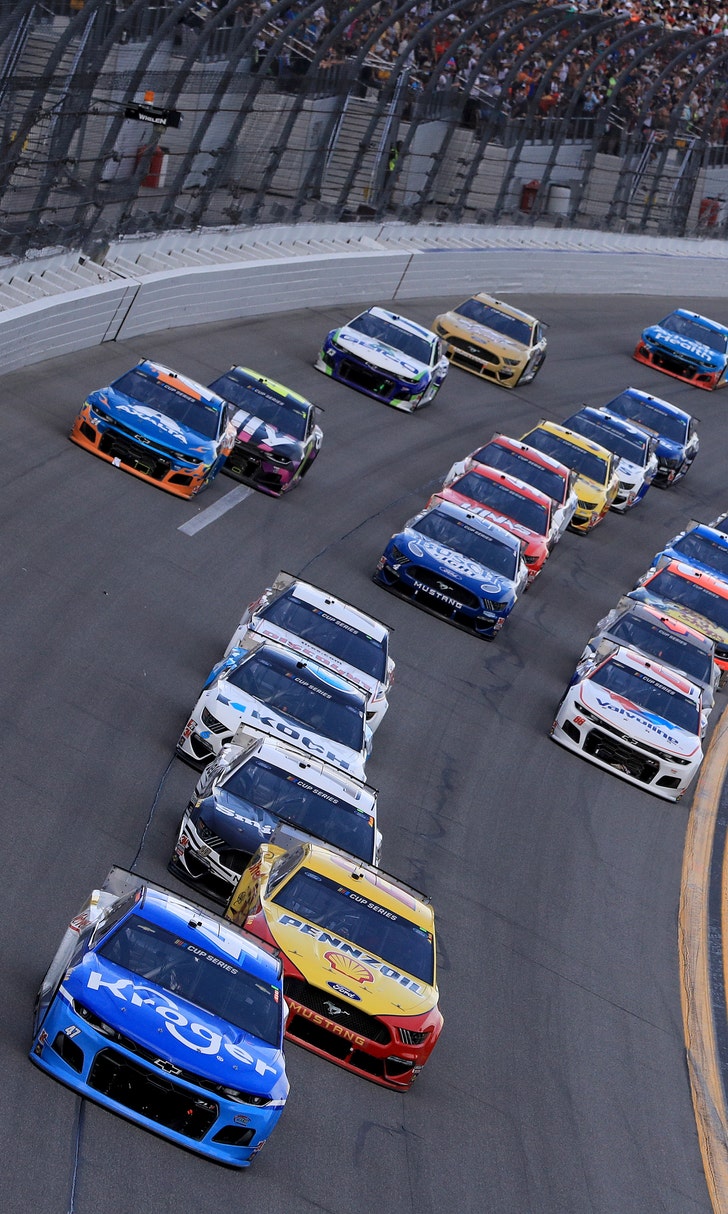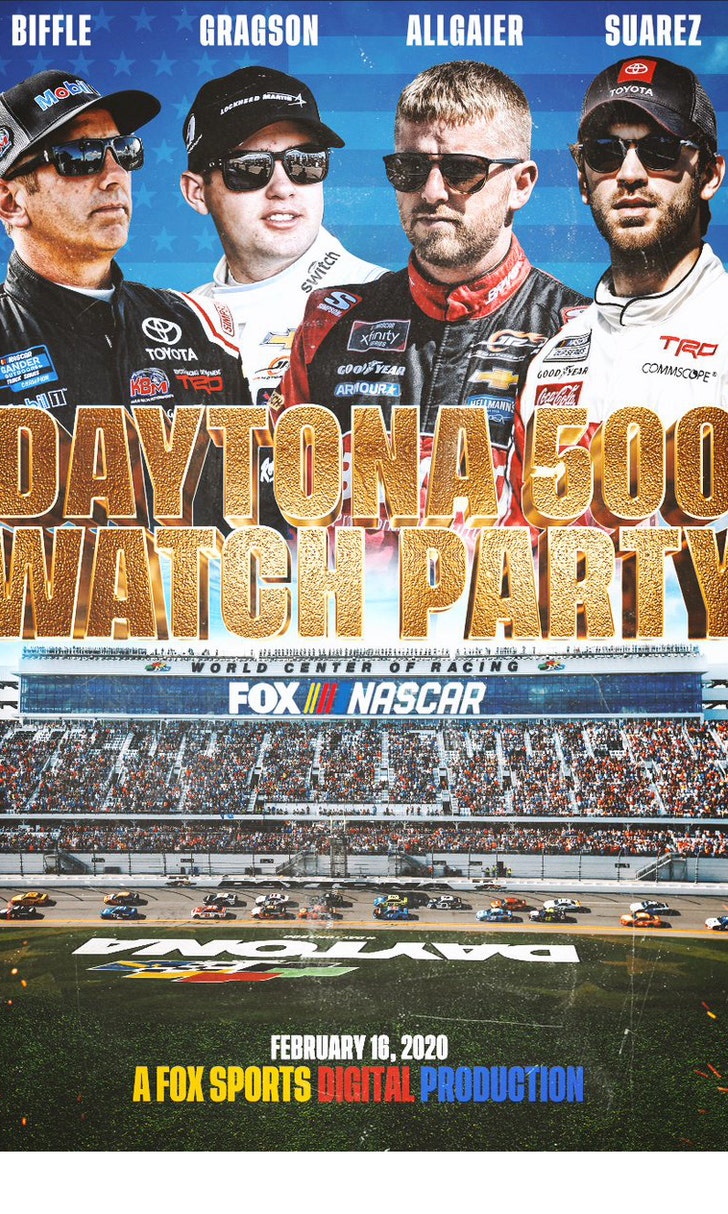 The Daytona 500 Watch Party!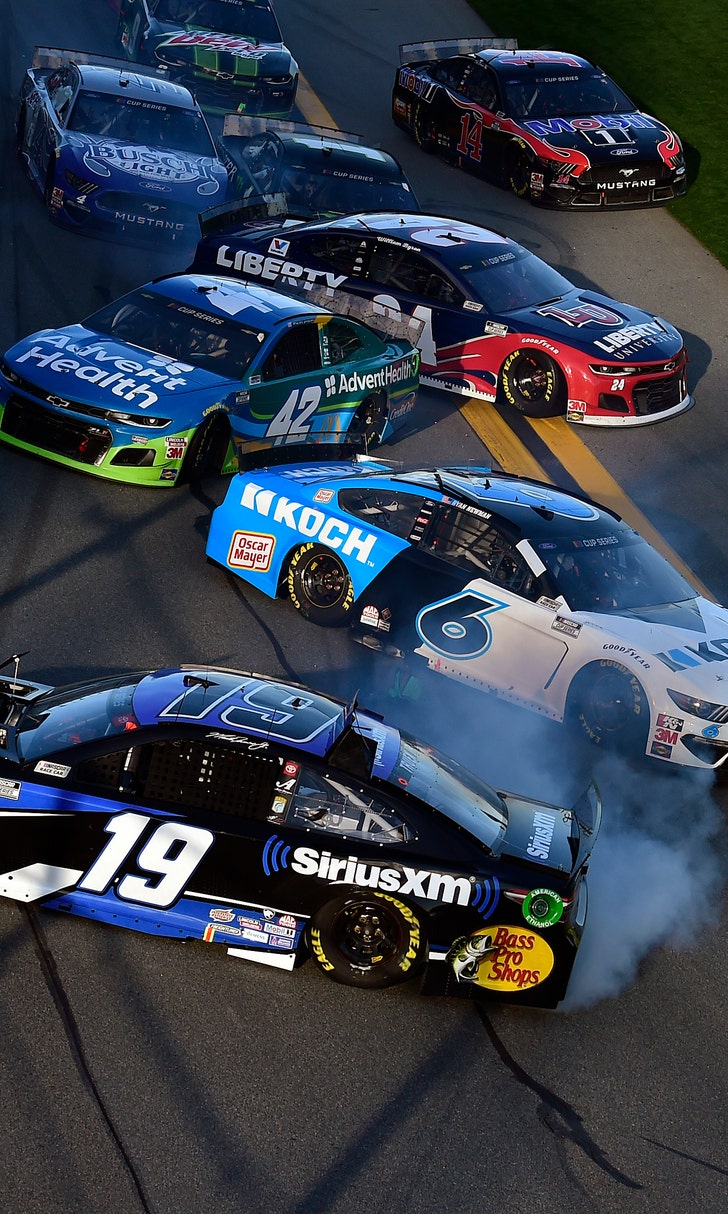 The Numbers Game At Daytona