Earnhardt: 'It needs to happen now'
BY foxsports • September 22, 2012
Dale Earnhardt Jr. left Chicagoland Speedway last Sunday wanting more.
Earnhardt says he was "a little bit disappointed" by his eighth-place finish — even though there have been years he would have yearned for 18 top-10 finishes in a season let alone 27 races.
Yes, it's been eight years since Junior enjoyed the consistency he's experiencing now with the No. 88 Hendrick Motorsports team. But as competitive as the Chase for the Sprint Cup field is this year, Earnhardt knows it will take more than top-10 finishes to win the 2012 championship. It will take wins.
On Saturday in Happy Hour, Junior's top lap was 130.595 mph (11th) — the same as his teammate Jimmie Johnson and Kevin Harvick. Yes, the Chase field is that close. Seven Chasers posted top-10 times on the speed chart in final practice with Denny Hamlin on top (132.053 mph).
Fortunately for Earnhardt, New Hampshire Motor Speedway is a track where he feels he can win.
"This is a track that I feel like owes me one," said Earnhardt, who has 11 top-10 finishes at the Magic Mile in 26 starts. "We've been running here for a long time. We've had some good cars here, and we've had some cars capable of winning races. We just haven't been able to finish the job.
"So, I kind of feel like it's got to happen sooner or later, and I feel like that it needs to happen now. There's a bit of urgency. Not a whole lot, just enough to keep us motivated and real positive. I feel pretty positive . . . I know what the possibilities and the chances of us having a good run and winning the race here (are). I feel like we are really close. Hopefully, we can hit on a few things in practice and really get the car moving."
After 12 years of competition at NHMS, Earnhardt knows what he's looking for in the feel of the car. Although he has never won at the flat-mile track, he has posted seven top-five finishes. More importantly, the style of racing suits him — and that's half the battle.
"You go to certain tracks, like Bristol and Atlanta, you are like, 'Man, I want to win here. This is a track I enjoy racing on,'" Earnhardt said. "You have really have fun racing on the track. I've really loved running here. It is so much fun to race here. It is so challenging to pass. Just how the car has to roll the center. You work so hard trying to get that to happen all day. It is just a fun place to race.
"I enjoy short-track racing, and the corners and the speeds here kind of lend itself to that style. It's just a little bit frustrating that I haven't won here because I feel like it's a track that I should be capable of doing that."
At 37, Junior spends more time reflecting on his tenure in NASCAR. While he hasn't taken his time in the sport for granted, there have been plenty of missed opportunities along the way that might ultimately affect his legacy — including here at New Hampshire. Earnhardt says looking back he wishes he would have been more responsible in the past.
"I could have put forth a better accountability and a better account of myself overall as a competitor," Earnhardt said. "At the time, you don't realize what kind of opportunity you have got. . . . And, there's a lot of trappings and things that you want to do that don't involve racing. Just go have fun, so you goof-off a lot."
Those days are over. Earnhardt's attitude toward himself and his team has changed dramatically since crew chief Steve Letarte came on board. Earnhardt spends time with the team absorbing as much information as he can about the cars and strategy. He also spends time with the crew after hours to improve the relationships.
And Earnhardt is taking better care of himself. His morning ritual of oatmeal has replaced his penchant for Bojangles (a Southern fast food chain specializing in fried chicken) biscuits. And he's working out. With his teammates Johnson and Kasey Kahne running triathlons — they've set the bar high.
Kahne hasn't worked out alongside Earnhardt yet, but he has noticed a difference.
"Just looking at him, and talking to him, and seeing him after the races, he looks really good," Kahne said. "I feel like he is definitely after it. So, that's good. That's neat that he is doing that and trying something a little different than what maybe he's done in the past."
Earnhardt acknowledges that getting in shape "is not easy." While he has never been in bad shape, a regular workout routine has not been part of his lifestyle.
"It's just real hard," Earnhardt said. "It takes more work than I am accustomed to doing on that front, just on that front in general. I'll be honest with you. . . I'm always learning how to improve my diet. I'm curious, and I ask questions about that to people and change what I hear I need to change or what I think I need to change.
"I think that accompanied with a couple of other things improves endurance and improves your overall well-being. How you are feeling in the car. How you deal mentally when you are kind of physically taxed. When you get tired physically, you can get lazy mentally. So I think that being in a little bit better shape, being in a little bit better conditioning has helped me quite a bit because some of those races are really tough. The Sonoma race, the races at Bristol, those are really tough races. Think I need to get tougher to be able to do what I need to do out there."
Considering that Earnhardt has two champions under the Hendrick roof with Johnson and Jeff Gordon and 32-year-old Kahne looking to make a statement in his first season with the organization, there could not have been a better time for the driver to step up his game.
Still, Earnhardt has no regrets about how he handled his career up until now; he just wishes the epiphany would have occurred sooner.
"I can't really sit here and have regrets about opportunities and chances gone by," Earnhardt said. "I do find it a bit unfortunate that it took me this long to realize how much more work I could have been doing and how much more I could have invested in the overall schedule of events and just what you do on a weekend. We had a lot of fun back then, and we didn't have as much success as we probably should have. Those were the reasons that I felt like were the case.
"Now, I enjoy working harder. It's not like it's a burden. I enjoy the relationship I've got with my crew chief and my team. I enjoy how things are going. I see a big contrast in that now and the way things used to be. . .  I guess we all get a little smarter and get a little older. That's all that has really happened."
MUSICAL CHAIRS
It's that time of year when free agents step up their game to start auditioning for next year's ride.
The short list of candidates contains a wide array of resumes from former champion Kurt Busch to Brian Vickers — who has used his try-out with Michael Waltrip Racing this season to produce three top-five finishes in six starts — and relatively new applicant Regan Smith.
David Ragan, 26, was once on Roush Fenway Racing's fast track — until a lack of sponsorship derailed his future with the Ford powerhouse. Although Ragan was considered at candidate for the No. 22 Penske Racing Dodge, that dream evaporated when AJ Allmendinger was selected for the ride.
Desperate to continue in the Sprint Cup Series, Ragan landed at Front Row Motorsports in the No. 34 Ford. But his contract is up at the end of the year. Ragan says he'd like to "be in a more competitive car week in and week out," and he's not discounting the ability for FRM to continue the building curve.
"Everyone goes into these final 10 races with a few different goals in mind," Ragan said. "You have some guys trying to win a championship, some guys trying to get into the top 35 and some guys trying to save their rides. I've been there and done that.
"For our Front Row Motorsports team, we're just trying to get into the top 30 for the first time."
Ragan and his FRM teammate David Gilliland are currently 29th and 28th, respectively, in the point standings.
NUMBERS GAME
3 — Practices that Denny Hamlin topped the speed chart.
8.5 — Best average finish by a Sprint Cup driver (Hamlin) at New Hampshire Motor Speedway.
103 — Laps ran by Ryan Newman in the past two practices Saturday — most in both sessions.
SAY WHAT?
Tony Stewart on whether any of the Chase for the Sprint Cup drivers have an advantage:
"The reality of this is on any given weekend, 65 percent of what goes on on the racetrack is out of our control," Stewart said. "Now you go into a Chase where 12 drivers are running for a championship and there's now 31 other drivers on the racetrack that we can't control too that can dictate the outcome of it on top of the 65 percent. Nobody can predict what's going to happen. You can guess, but that's all it is. It's not a prediction. It's a guess of who is going to win the championship."
---
---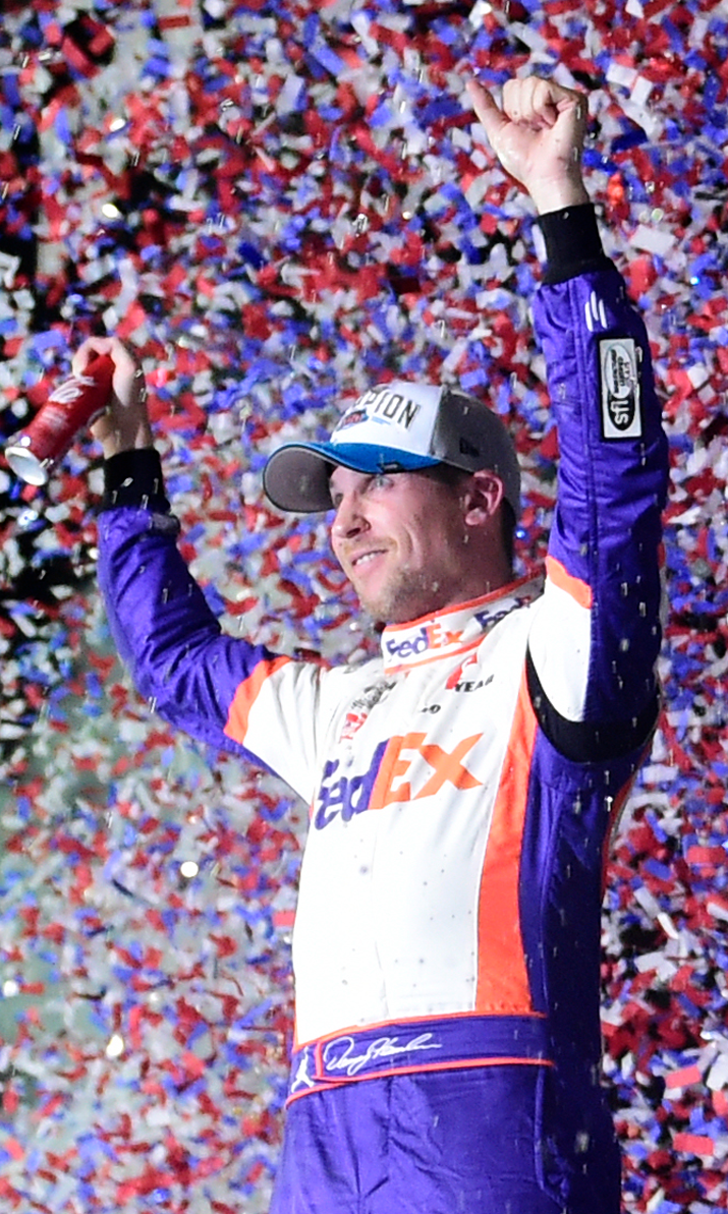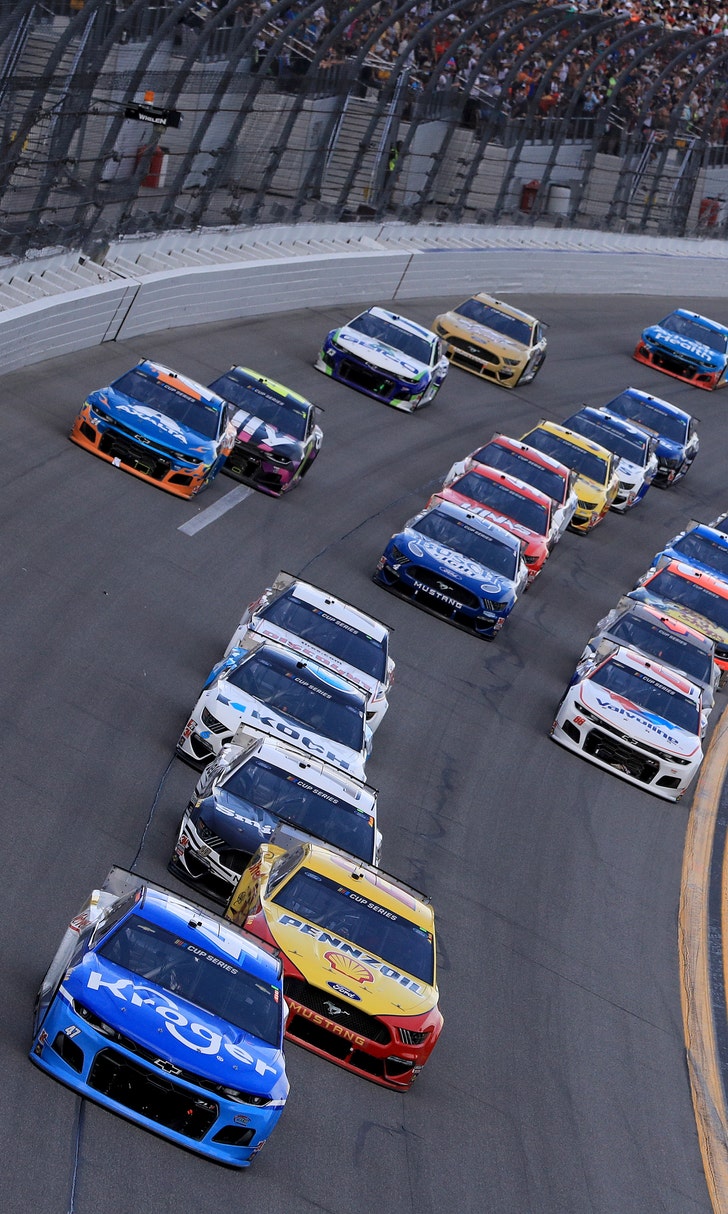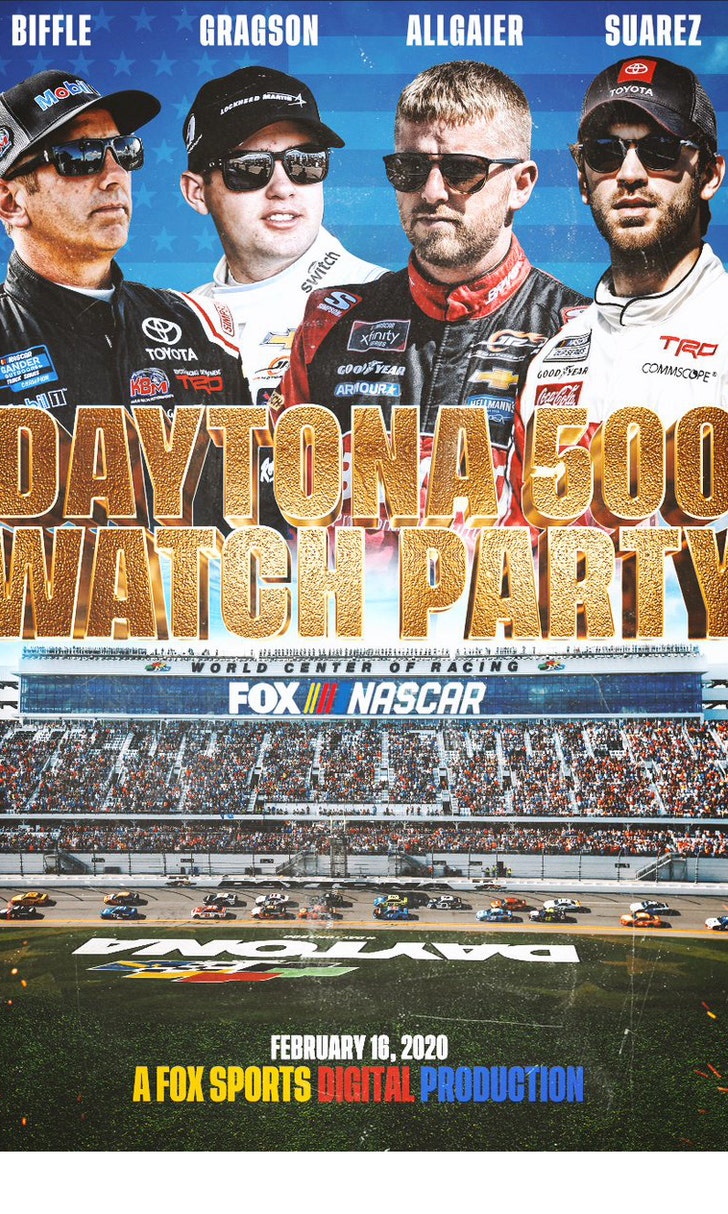 The Daytona 500 Watch Party!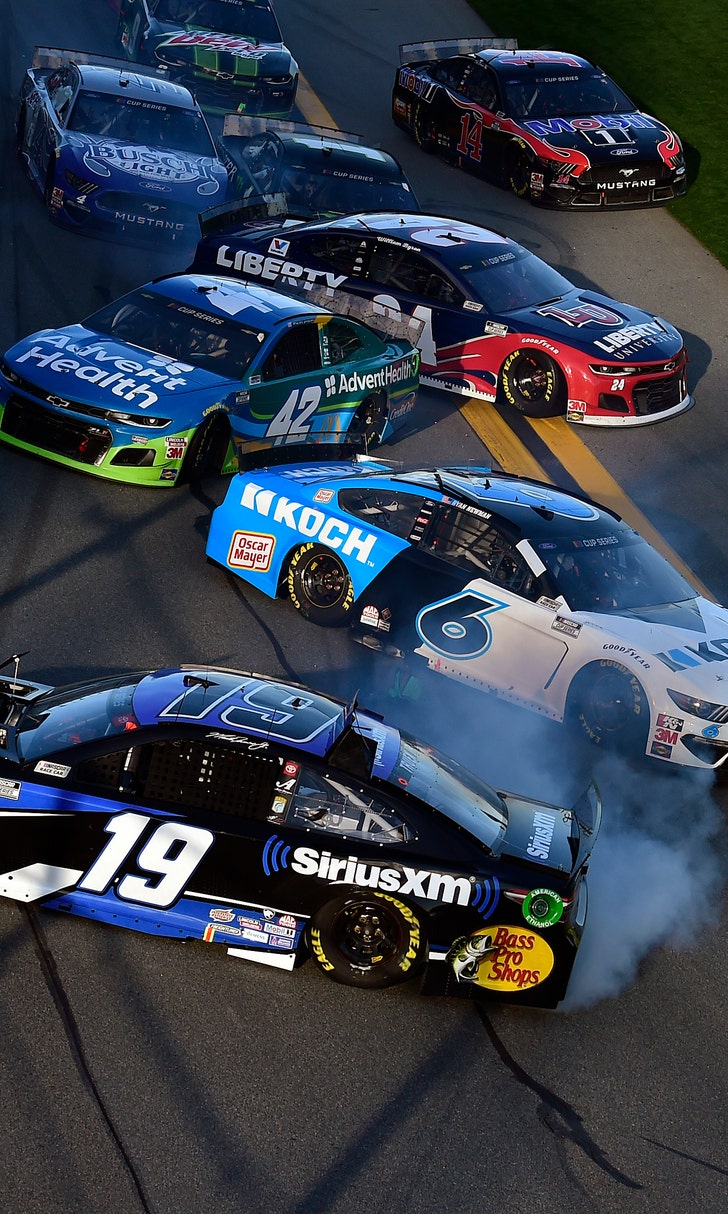 The Numbers Game At Daytona