NASCAR Cup Series
NASCAR Cup Series
Drivers busted for record speeding at Pocono
Published
Jun. 11, 2012 1:00 a.m. ET

Busted! Too fast entering. Too fast exiting. All NASCAR needed was a police officer writing tickets to make an agonizing race of pit stop speeding penalties complete.
There were 22 violations in Sunday's event at Pocono Raceway, stretching from Jimmie Johnson to J.J. Yeley, for racing above the pit road speed of 55 mph (with a 5-mile cushion). Drivers and crew chiefs were confused and irate. Some insisted there had to be a malfunction in the timing loops that track speed.
Robin Pemberton, NASCAR's vice president for competition, said that wasn't the case. The track was repaved and pit road underwent a makeover, which led to new placement of scoring loops from last season.
''Sometimes, you run into situations like this,'' Pemberton said. ''The maps and distances are here for the teams to pick up, as they are every week.''
There are 10 scoring sections at Pocono. It was the 10th one, from the final pit stall to the yellow line on the track, that caused the most trouble.
''Just yellow line to yellow line and you got to remember to get to that last yellow line,'' Pemberton said. ''Typically, when you see short sections at the end, you have a tendency to get a rash of speeding penalties. It's just a factor.''
Most drivers were warned to go extra slow down pit road once the penalties piled up. Four of them were called over the first 10 laps.
While Pemberton said there no problems, Jimmie Johnson wondered if the second yellow line was out of sync with the scoring loop.
''When we get to the end of pit road, when your nose hits the line, you take off,'' he said. ''I did that the first time and I got nailed. All right, maybe I just overdid it. The second time, I waited until the tail crossed the yellow line and still got pinned. All we can come up with is that the yellow line versus the timing loop, that orientation is different here.''
-----
BUSCH WOES: Kyle Busch saw a strong run end in the garage for the second straight race, this time the result of a blown engine.
With the field under caution just shy of the halfway point, the No. 18 started blowing smoke. Busch drove straight to the garage and never returned. He finished 30th.
''It just started smoking under yellow for some reason, so without going any further and hurting something underneath it, at least now we have a chance to take it apart and see what's happening piece by piece,'' Busch said. ''It's very frustrating. These guys here at Joe Gibbs Racing and everybody on this M&M's team deserves better than this. It's unfortunate that we just aren't getting the results that we need.''
Busch did not finish at Dover and was 29th after the No. 18 Toyota suffered an engine issue.
At least he had time on the track. His brother, Kurt, served a one-week suspension for verbally abusing a media member at Dover.
-----
OUCH: Tough day for AJ Allmendinger. His first season with Penske Racing has failed to live up to expectations, and Sunday was no exception.
He has only one top five all season, and his 31st-place finish at Pocono because of an accident gave him three finishes in the 30s in the last four races.
''In my worst nightmare, I didn't think the season would go this bad,'' he said. ''You've got two options. You quit or you keep working harder. I've been in six years in this. I've experienced bad stuff before in NASCAR, so I'm not going to quit. We'll just keep working harder.
Allmendinger was caught up in an early-race crash that also took out Landon Cassill. His car couldn't recover, and he was done after only 64 laps.
''I said, `We need to pit soon. I think the right-front is going away,''' Allmendinger said. ''And it went away.''
-----
JUNIOR'S STREAK: The Streak lives. Make it 143 races and counting since Dale Earnhardt Jr. won his last Cup race June 15, 2008, at Michigan.
For a stretch, it seemed Earnhardt might take the checkered flag at Pocono. He led 36 laps in the No. 88 and had it positioned as the car to beat until crew chief Steve Letarte made a call for a late pit stop for gas instead of trying to stretch the fuel to the end.
Earnhardt finished eighth. He supported the call and said he'd take a top-10 finish any time over running out of gas.
''That was the funnest car I've had all year and the best car I've had at Pocono in a long, long time,'' Earnhardt said. ''I'm just really trying not to be too upset about it because we did a lot of good things today and we've got a lot to look forward to.''
He sure does. Not only is he having his best season in years, but the next stop is, yup, Michigan.
-----
NEW LEADER: Matt Kenseth finished seventh at Pocono and took the Sprint Cup standings lead. Former leader Greg Biffle finished 24th and dropped behind Kenseth and Dale Earnhardt Jr. Kenseth won the Cup championship in 2003.
''It's better than being second, but I'm kind of disappointed right now because I thought we had a shot to win under the right circumstances,'' Kenseth said. ''We'll keep working on it, but I'm happy we got a decent finish and took over the points lead.''
---
---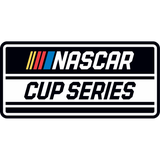 Get more from NASCAR Cup Series
Follow your favorites to get information about games, news and more
---