Driver puts emphasis on Cup driving
BY foxsports • September 21, 2012
Dale Earnhardt Jr. has his priorities in order.
Although his name is on the door of JR Motorsports, the driver of the No. 88 Mountain Dew Chevrolet understands that his job driving in the NASCAR Sprint Cup Series for Hendrick Motorsports comes first.
Certainly, Monday's decision for JRM to part ways with Earnhardt's cousin and former crew chief Tony Eury Jr. following the dismissal of his uncle Tony Eury Sr. two weeks ago wasn't an easy one.
But he can't afford to let the situation disrupt the task at hand.
"It doesn't really weigh on me when I go work," Earnhardt said Friday at New Hampshire Motor Speedway. "It's something that I can easily put aside when I'm at the racetrack this weekend, or any given weekend. It has been difficult to see these changes. It was not easy at all to sever the working relationship with Pops (Eury Sr.) or Tony Jr.
"But, you know, we're a company that wants to improve over what we've been doing, and we're making some changes to see if we can make that happen. I do like to have heavy involvement in the company. And, I do have general concerns about the company, even when things are going good. I like to be plugged in to what is going on, and (the) direction we're going."
Earnhardt remarked that his other properties – whether it's his Whisky River clubs or Hammerhead Entertainment – "basically run themselves" with the management teams that are in place. And he needs JRM to do the same in the future in order for him to remain "focused on my main priority which is driving the Cup cars."
"It needs to be fluid, and work as flawless as possible," Earnhardt said, adding that he doesn't need his investment to be just a drain on his driving time or finances. "... I'm not in a position in my life to invest my focus in it with everything else I've got going on. Driving race car cars being the priority. And I won't never do that. I won't overload myself or take away. Especially with the opportunity I've got right now to win the Chase, win the championship. I won't let anything take away from that."
Earnhardt insists the parting ways with Eury Jr. was mutual and that the dismissal of Eury Sr. had no effect on the decision.
Although Earnhardt has raced alongside Eury since they were kids, he feels if the organization is going to compete against the other top teams in the NASCAR Nationwide garage, JRM will have to develop a stronger bond with Hendrick Motorsports. That was one of the reasons he recruited Ryan Pemberton to replace Eury Sr. as competition director. Pemberton is good personal friends with Earnhardt's crew chief Steve Letarte.
"I thought Tony Jr. and us were going to move forward past the decision with Pops," Junior said. "I wanted Tony Jr. to stick around. I think part of him wanted to, too. It was a real tough decision. It was one that wasn't easy to come by. But, it is what it is.

"For us to get better, we've have to maximize our relationship with Hendrick. Those resources are there at our fingertips. The companies that we compete against have those resources. The companies we want to beat and are running up front in the series have those kind of resources. We needed to improve on that. That was becoming more clearer, and clearer as we ran the last couple of years that we needed to improve that relationship. That was really why (JRM) decided to make the move of Ryan is because there is a great relationship between Ryan and my crew chief and Hendrick as well.

"They have a lot of trust in Ryan, and belief in Ryan. I felt like he could come in there and bridge that gap a little bit. That ultimately led to us having the conversation with Tony Jr., and him not quite agreeing with direction, and us deciding to go in different ways."
Earnhardt still intends on running two full-time teams out of JRM in 2013. With two relative rookies in the car this season, the performance JRM had hoped for isn't there. Cole Whitt has performed admirably considering this is just his second year in NASCAR competition. Whitt, 21, is running seventh in the points standings with three top fives and 10 top-10 finishes in 26 starts. However, he's far outrunning his teammate Danica Patrick, 30, who has posted just two top-10 finishes in the Nationwide Series in her first full season on the tour.
Earnhardt would also like to jump in the JRM equipment himself depending on sponsorship. But given the organization's success in the past with veteran drivers – and Brad Keselowski, who has blossomed into a top competitor in the Sprint Cup Series – it appears that JRM is entertaining a more seasoned racer to fill one of the two full-time seats.
Several names have been mentioned as possible candidates for both cars including Nelson Piquet Jr., Ryan Truex and David Ragan.
"I want to run two full-time cars competing with the championship with both, and I would like to run three to five races on my own with a third car whenever we do that," Earnhardt said. "Whatever that is. That is our plan. That is what we would like to do, and that is what's in our proposals that we're taking to people at this time. We don't have agreements financially to run those cars yet, but we are in the process of putting those together, and talking to people who have interest."
---
---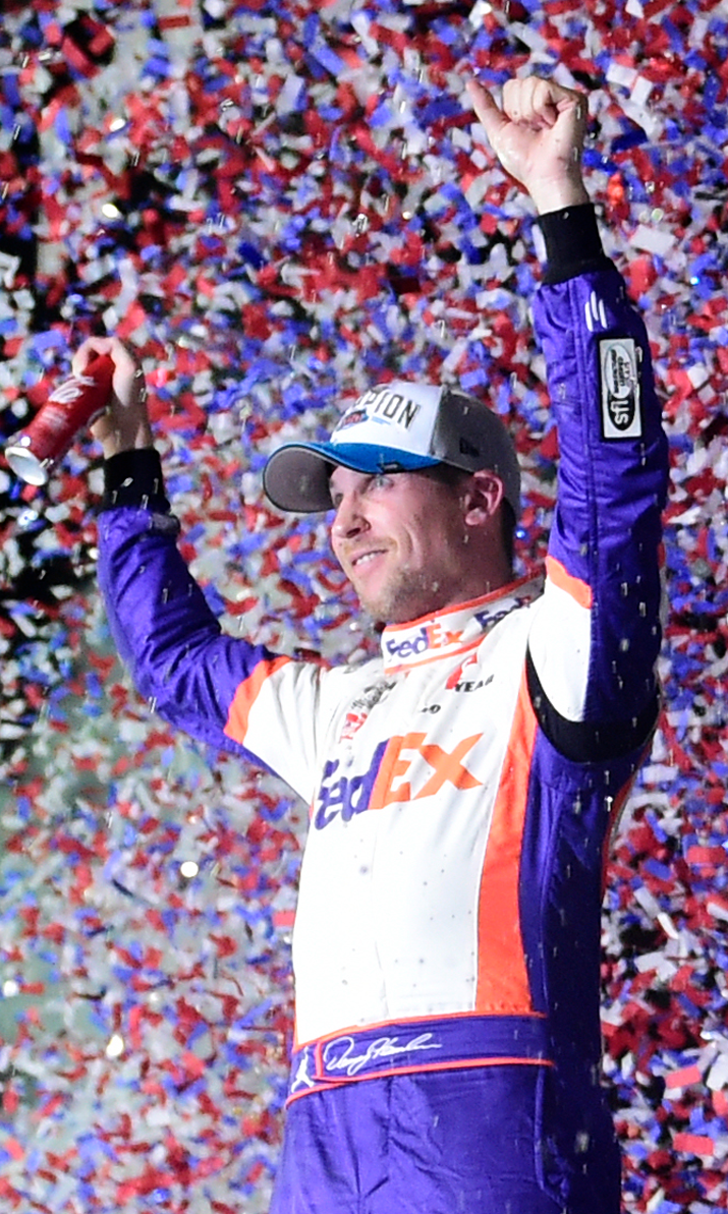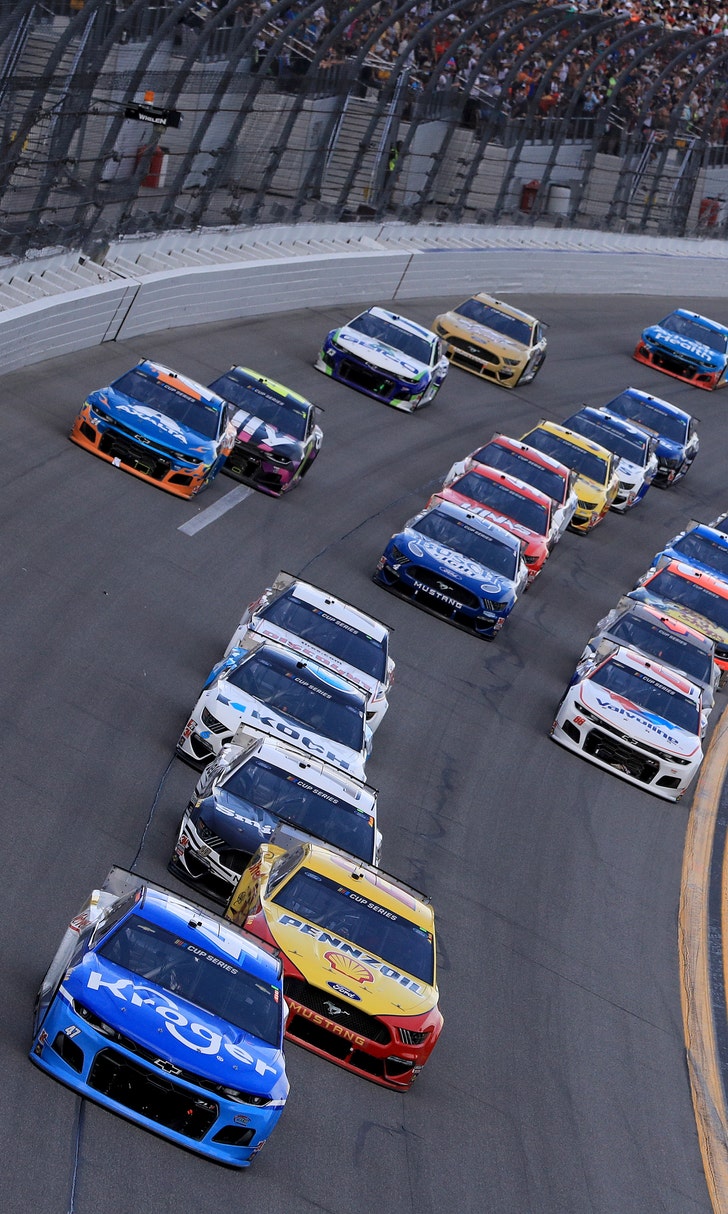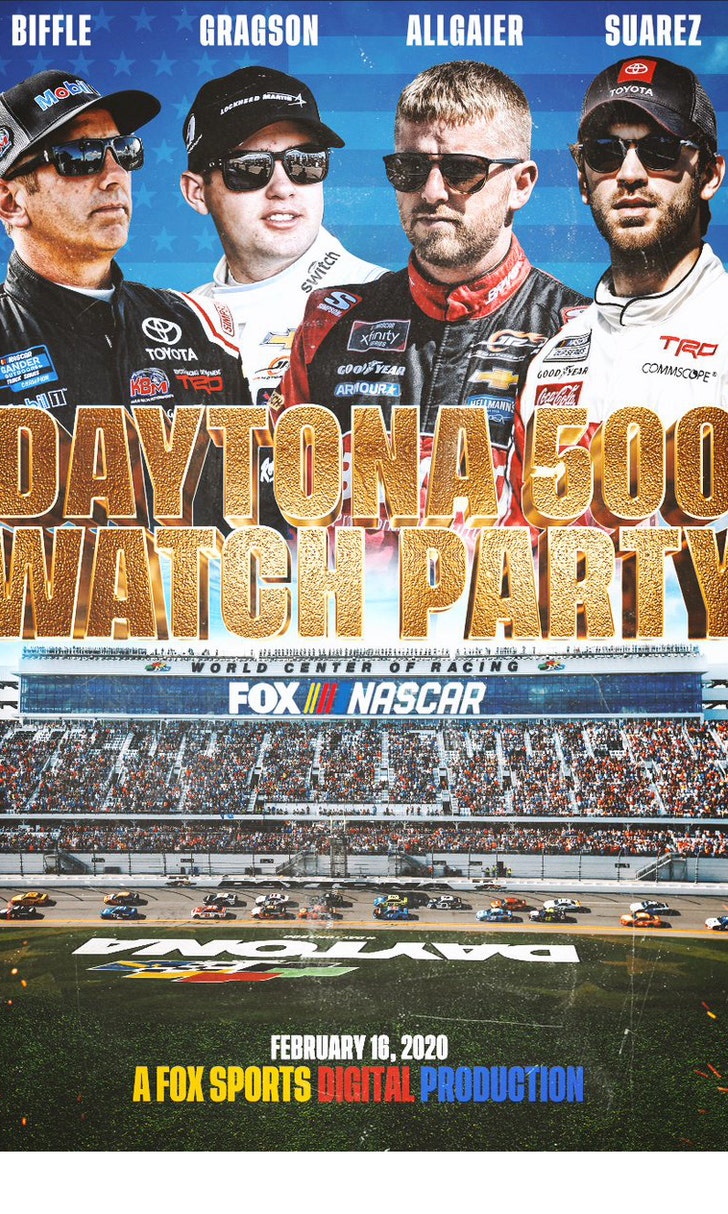 The Daytona 500 Watch Party!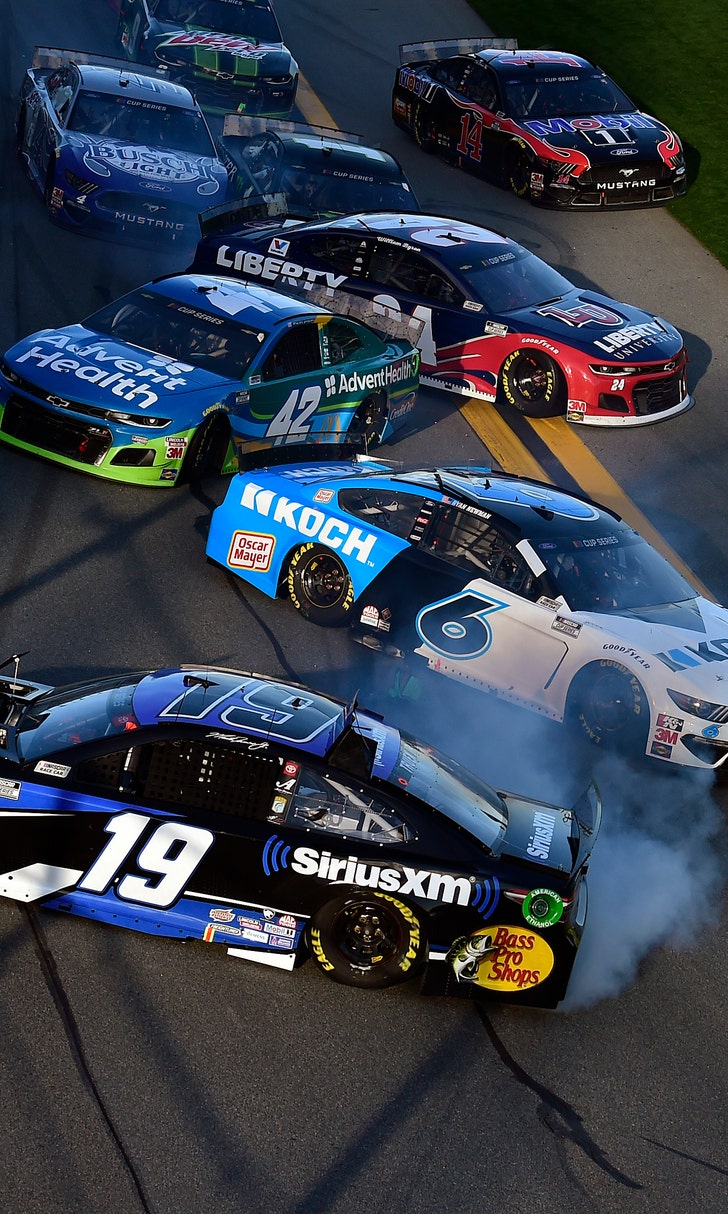 The Numbers Game At Daytona