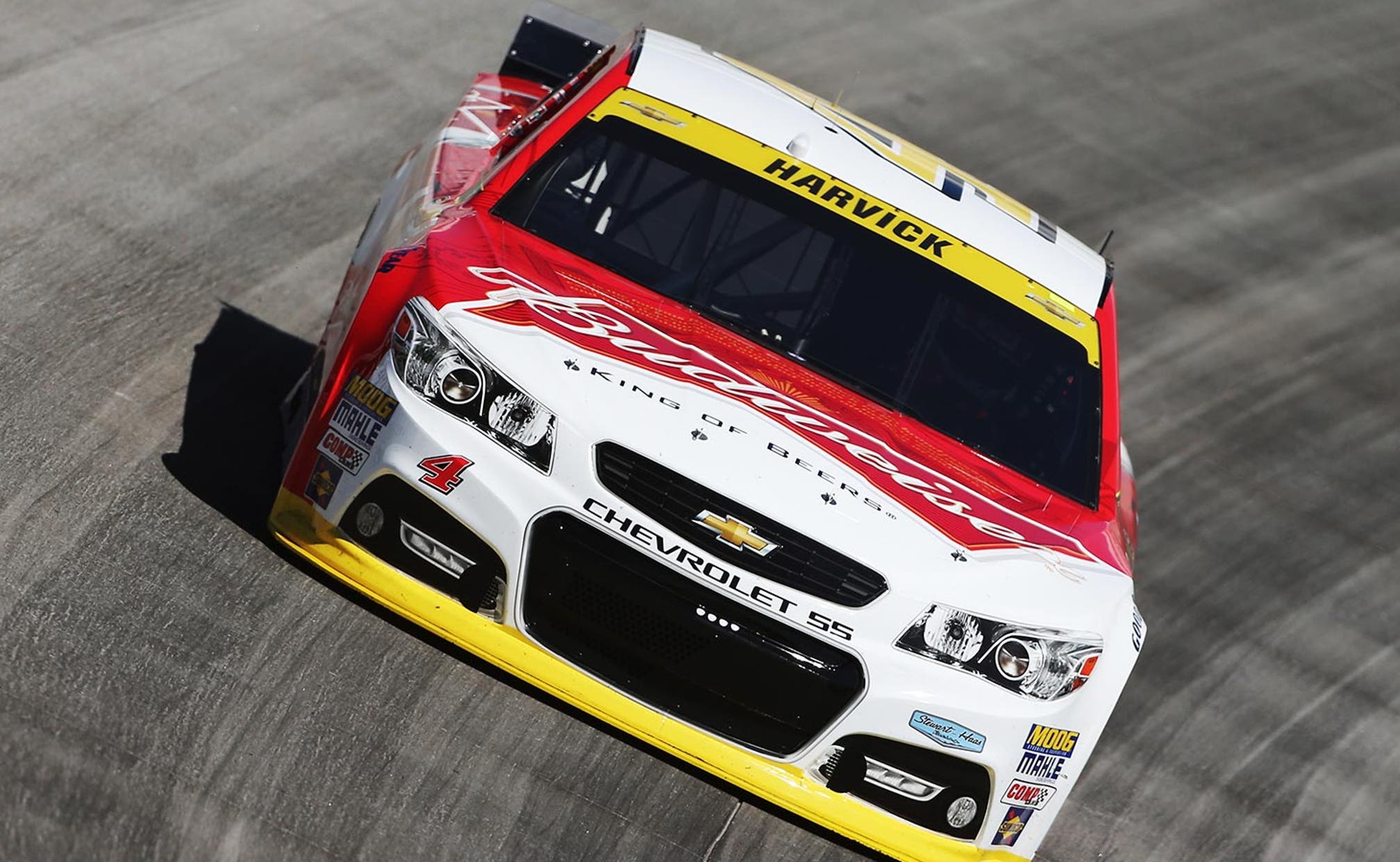 Dover starting lineup: Qualifying results for AAA 400
BY foxsports • September 26, 2014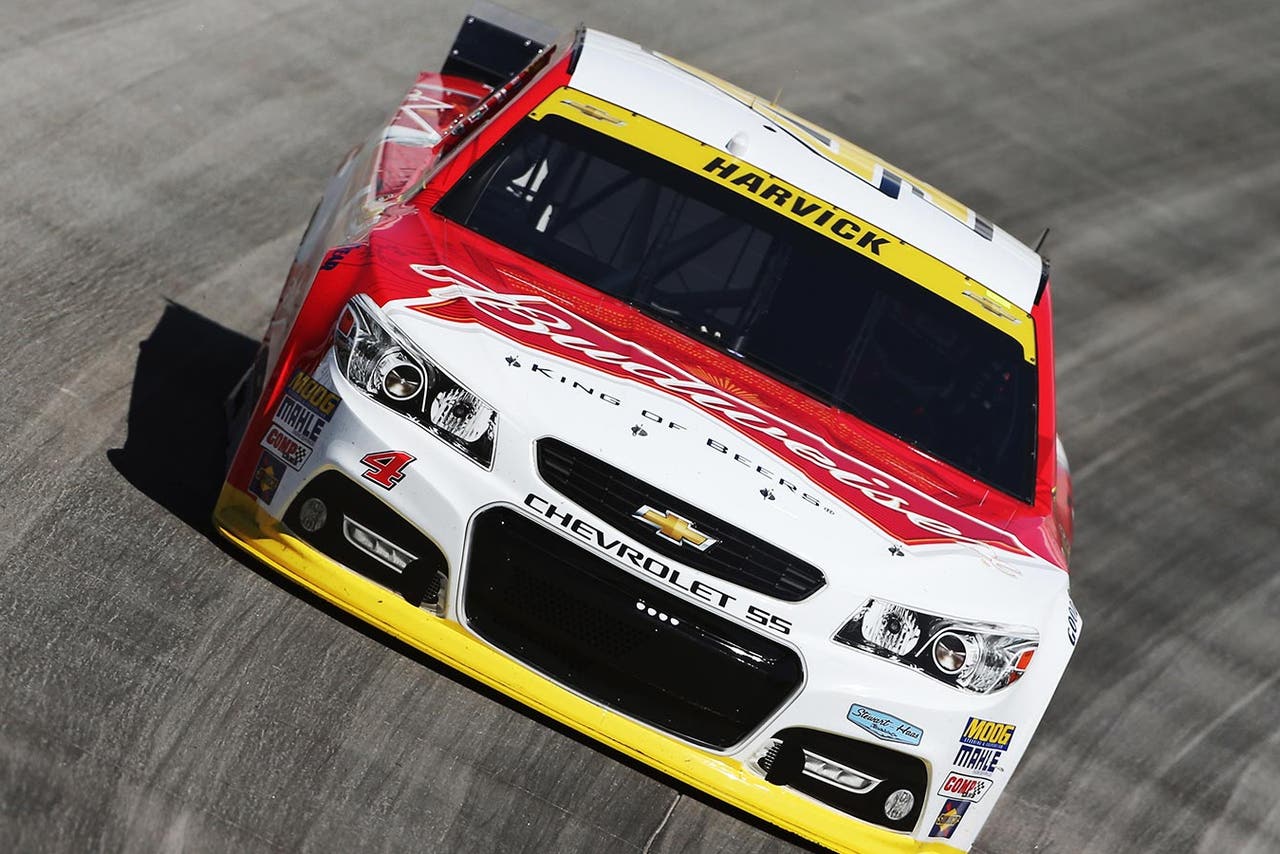 Kevin Harvick is on the pole for Sunday's AAA 400, the third race in the 10-race Chase for the NASCAR Sprint Cup, after turning a fast lap of 162.933 mph (22.095 seconds) in Friday's qualifying session at Dover International Speedway.
UPDATE: AAA 400 race results -- Gordon wins
This race marks the final event before the Chase field is cut to 12, which means it's go time for Denny Hamlin, Greg Biffle, Kurt Busch and Aric Almirola -- currently in positions 13-16. You can watch Sunday's race at 2 p.m. ET on ESPN, with coverage starting at 1 p.m. 
Points standings | Upcoming schedule | Statistics
Sprint Cup Series starting lineup: AAA 400
at Dover International Speedway, Dover, Del.
1-mile oval
(Car number in parentheses)
1. (4) Kevin Harvick, Chevrolet, 22.095, 162.933 mph
2. (18) Kyle Busch, Toyota, 162.404    
3. (11) Denny Hamlin, Toyota, 162.250
4. (2) Brad Keselowski, Ford, 162.140 
5. (1) Jamie McMurray, Chevrolet, 161.936 
6. (24) Jeff Gordon, Chevrolet, 161.573
7. (42) Kyle Larson Chevrolet, 161.457 
8. (48) Jimmie Johnson, Chevrolet, 161.298 
9. 15)  Clint Bowyer Toyota, 160.643   
10. (3) Austin Dillon, Chevrolet, 160.506  
11. (55) Brian Vickers, Toyota, 160.492 
12. (5) Kasey Kahne, Chevrolet, 160.192
13. (10) Danica Patrick, Chevrolet, 161.196 
14. (20) Matt Kenseth, Toyota. 161.132  
15. (14) Tony Stewart, Chevrolet, 161.016   
16. (22) Joey Logano, Ford, 160.879
17. (9)  Marcos Ambrose, Ford, 160.808  
18. (99) Carl Edwards, Ford, 160.707    
19. (27) Paul Menard, Chevrolet, 160.635
20. (31) Ryan Newman, Chevrolet, 160.621
21. (43) Aric Almirola, Ford, 160.585   
22. (41) Kurt Busch, Chevrolet, 160.528 
23. (51) Justin Allgaier, Chevrolet, 160.449
24. (17) Ricky Stenhouse Jr., Ford, 160.421
25. (88) Dale Earnhardt Jr., Chevrolet, 160.399
26. (78) Martin Truex Jr., Chevrolet, 160.142
27. (16) Greg Biffle, Ford, 159.929
28. (47) AJ Allmendinger, Chevrolet, 159.865
29. (26) Cole Whitt, Toyota, 159.716 
30. (13) Casey Mears, Chevrolet, 159.200 
31. (38) David Gilliland, Ford, 159.123 
32. (98) Josh Wise, Chevrolet, 158.249  
33. (36) Reed Sorenson, Chevrolet, 158.172  
34. (23) Alex Bowman, Toyota, 158.089   
35. (7)  Michael Annett, Chevrolet, 157.971 
36. (40) Landon Cassill, Chevrolet, 157.137 
37. (34) David Ragan, Ford, Owner Points
38.(33)  David Stremme, Chevrolet, Owner Points       
39. (32) JJ Yeley, Ford, Owner Points   
40. (37) Mike Bliss, Chevrolet, Owner Points     
41. (66) Mike Wallace, Toyota, Owner Points      
42. (83) Travis Kvapil, Toyota, Owner Points     
43. (44) Timmy Hill, Chevrolet, Owner Points
---
---