Dover figures to boost JJ in Chase
BY foxsports • September 24, 2012
Is the Chase for the Sprint Cup over before it really even started?
Two races into the Chase, it already appears to be a six-man show. The top two drivers — Jimmie Johnson and Brad Keselowski — are separated by only one point. Denny Hamlin (seven points back) cut his deficit in half by winning Sunday and displaced defending champ Tony Stewart for third in the standings, despite the No. 14 team's seventh-place finish. And Kasey Kahne and Clint Bowyer, who are tied for fifth place, 15 points behind Johnson, did their best to maintain ground at New Hampshire.
But Dale Earnhardt Jr. is already in a 26-point hole. Although his points position (seventh) didn't change, Junior was never a factor on the Magic Mile. The driver couldn't overcome a costly mistake he made in the pits on Lap 42, when he overshot the center and landed on the front tire changer's air hose. Junior accepted responsibility but restarted 19th.
A two-tire stop during Earnhardt's final pit service enabled the No. 88 team to salvage a 13th-place finish. Although Earnhardt is the popular choice for champion, it will take more than a few fortuitous appearances by Jacques Debris during the next eight races to script this happy ending.
Kevin Harvick vaulted over Greg Biffle and Martin Truex Jr. to secure eighth place in the standings entering Dover. But Harvick has never won at the Monster Mile. It has been 37 races since he, or Richard Childress Racing, has won a Cup race anywhere. Biffle (ninth) has two victories at Dover, including in fall race four years ago. Truex, a New Jersey native, has won at his home track — but it's his only career Cup win, and that was 194 races ago.
As for 11th-place Matt Kenseth, did anyone realistically believe that a lame duck had a shot at the title? Yes, Kenseth, 40, is a champion and still atop his game. However, similar to his fellow victor Jeff Gordon (12th), mishaps in the Chase opener at Chicagoland were too detrimental to the 2012 campaign.
Kenseth and Gordon trail Johnson by 35 and 45 points, respectively. Even though the champs have six Dover wins between them, a victory on Sunday won't revive either's odds unless the 10 aforementioned Chasers falter.
That's unlikely to happen, particularly since Johnson has averaged a win at Dover in every third start. With seven career wins on the high-banked mile — including four victories in the past seven races — Johnson tops the tour. And here's something else to consider: The five closest competitors to Johnson in the points standings have never won at Dover.
No wonder Johnson was smiling on Sunday. Unlike Hamlin, however, the five-time champ refuses to call his shot at Dover, especially with Talladega Superspeedway scheduled for the following week.
"The one hanging out there that has me concerned is the same as everybody else, is Talladega," Johnson said. "I haven't finished a plate race this year. You can look at it and say the odds are in my favor and then I'll finish one of the four. I hope that happens."
Here are five other topics to ponder the next few weeks:
1. Moving forward
Last year, there was only one Toyota among the top-10 finishers in the Sylvania 300. On Sunday, there were four, including the winner, Hamlin. Ford claims to have a one-team concept, but Toyota also has embraced the philosophy. Since the dissolution of Red Bull Racing, the collaboration between Joe Gibbs Racing and Michael Waltrip Racing has resulted in 13 of 28 wins in 2012 for Toyota — more than any other manufacturer in Sprint Cup. In essence, Toyota has created a six-car team.
This is also the start of the trend of factory-centered racing in the Sprint Cup Series. Since most teams are struggling to find sponsorship, it will be up to the manufacturers to pick up the balance. If not, the numbers of start-and-park teams will continue to escalate beyond the eight cars that made early exits on Sunday.
2. Raising the bar
When Kurt Busch moves to Furniture Row Racing in 2013, not only will he elevate the Denver-based organization but the 2004 Cup champion also will be an asset to technical partner Richard Childress Racing. Furniture Row purchases engines and chassis from RCR, and the companies share data. Childress has expressed interest in Busch but was unable to secure sponsorship for a fourth Cup team.
3. Campaign 2012
Once Kurt Busch solidifies his 2013 plans, how do the other candidates measure up?
Certainly, Brian Vickers is having the most solid year among Sprint Cup free agents. In only seven starts, Vickers has a 14th-place average finish, and that includes an engine failure at Watkins Glen that kept him from completing the first lap. Vickers' total of three top-five finishes is more than both Earnhardt Ganassi racers combined.
Marcos Ambrose has a win, two poles, three top-fives and eight top-10 finishes. But if RPM can't come to terms with Ambrose, he has threatened to take his show back Down Under. Regan Smith confirmed on Friday that he won't return to Furniture Row Racing next year. Could there be a reunion with Ryan Pemberton at JR Motorsports in Smith's future?
In Aric Almirola's first full season on the Cup tour, he has earned a pole and two top 10s — all of which were posted in the first 13 races. His 22nd-place position in the standings is still ahead of Smith.
4. What happened to . . . Carl Edwards?
A year ago, Edwards was fourth in the points standings. On Sunday, he remained 15th in points after his second consecutive 19th-place finish. Edwards hasn't had a top-five finish since Fontana in March and only two all season. It has been 60 races since his last win.
Could he possibly be a spoiler Sunday at Dover? Although Johnson leads all Cup drivers with seven wins at the Monster Mile, Edwards holds the best average finish, 8.5. A victory would salvage something from this season for Edwards and Roush Fenway Racing.
5. The message
Multiple sources say NASCAR's marketing push for 2013 will be on the new Sprint Cup car. The new car — or a close version of the car — has been used at tire tests, but teams have been using fiberglass bodies since there hasn't been enough sheet metal to go around.
With the first test scheduled for next Wednesday at Talladega Superspeedway, it will be curious to see what the sanctioning body hopes to accomplish. Although teams can move weight around in an effort to simulate the true balance, the biggest issue is what the final parameters will be for the 2013 car. For now, most of the preliminary work will be for naught as NASCAR attempts in earnest to dial in the hard points in the upcoming weeks.
 
---
---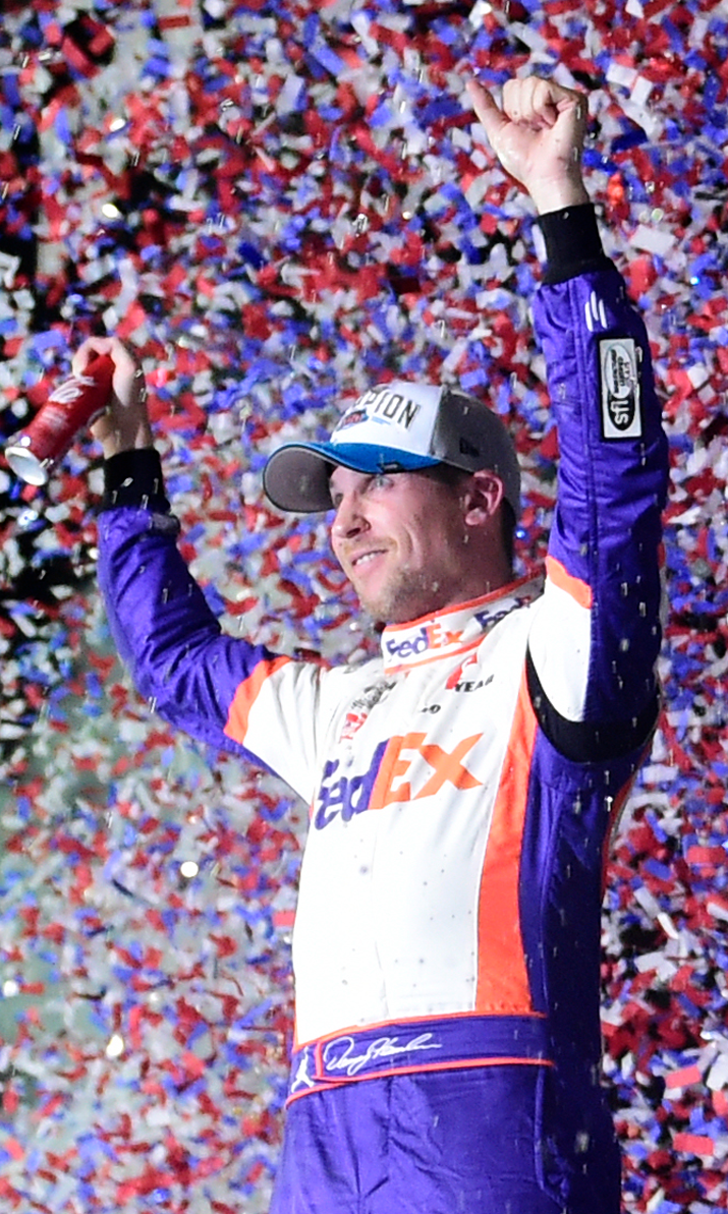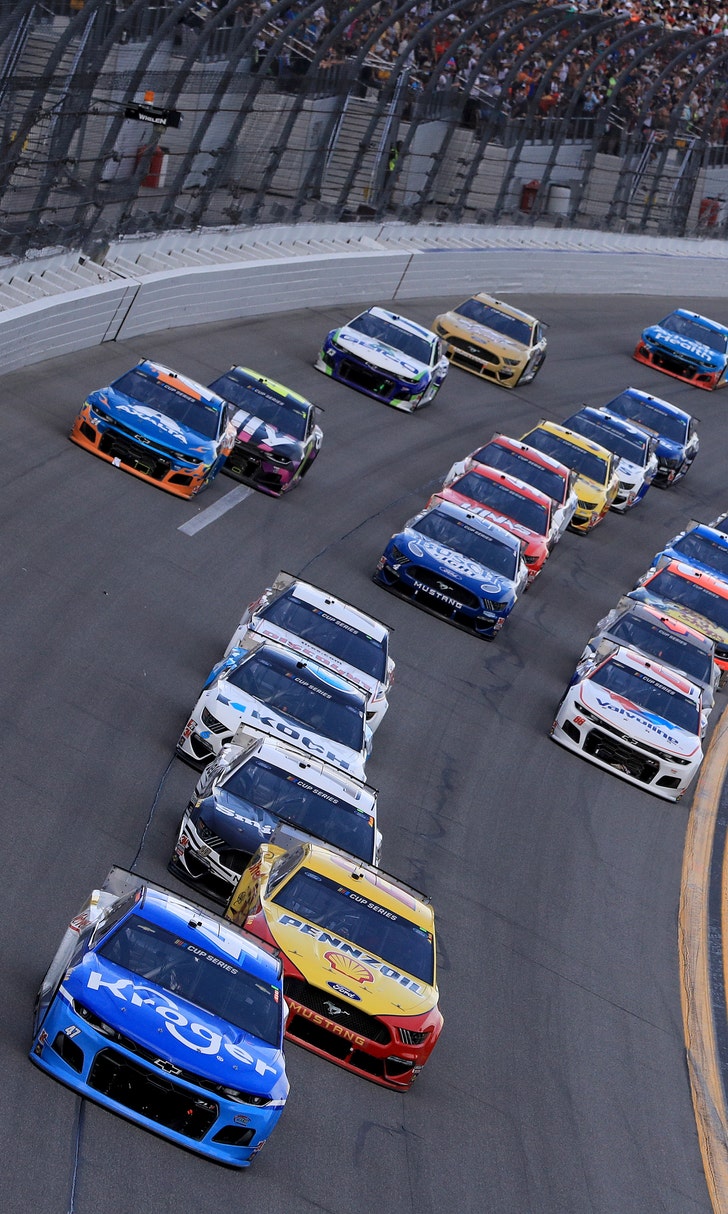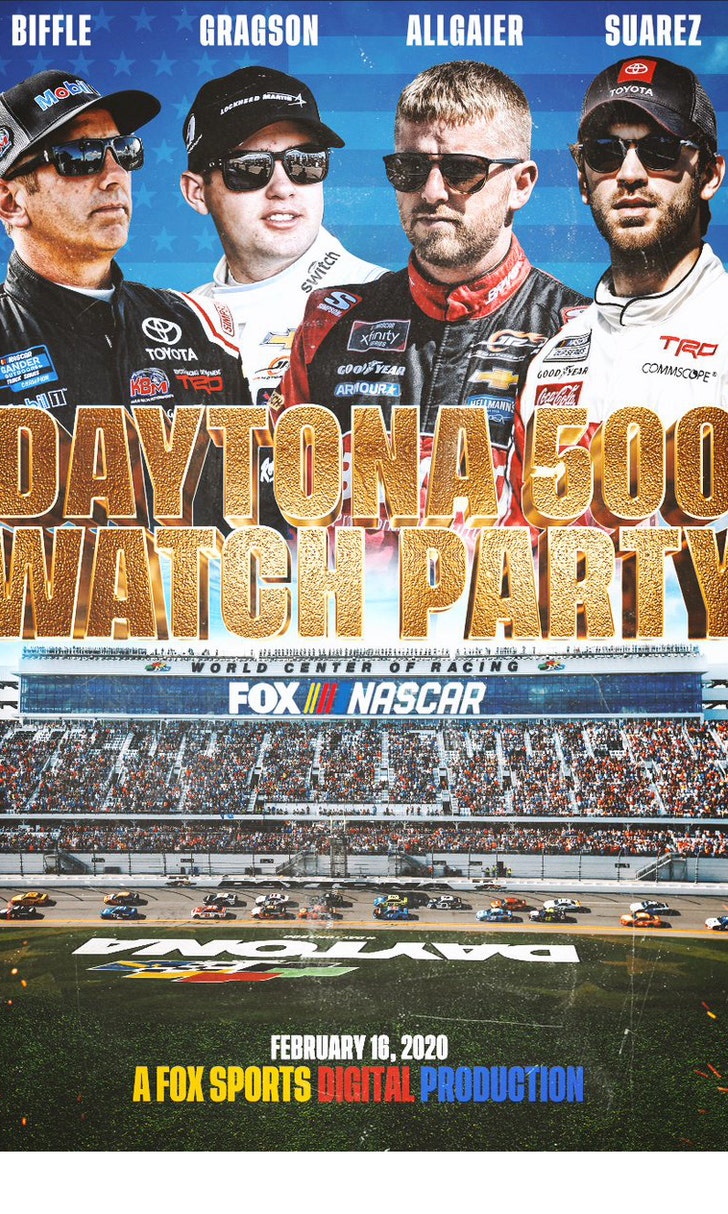 The Daytona 500 Watch Party!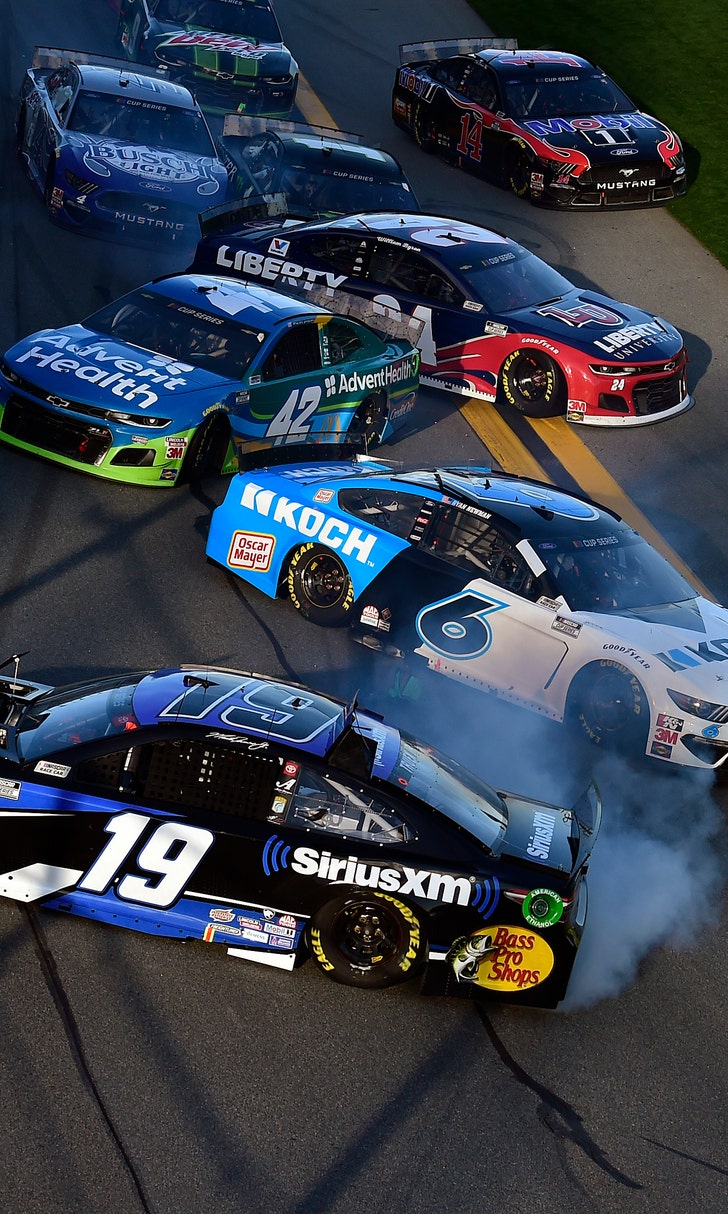 The Numbers Game At Daytona