Double down: Harvick wins drama-filled race and the title at Homestead
BY Tom Jensen • November 16, 2014
Kevin Harvick prevailed in a sensational and dramatic fight to win Sunday's season-ending Ford EcoBoost 400 at Homestead-Miami Speedway, and win his first NASCAR Sprint Cup Series championship in his 14th season.
Harvick made a late-race pass of Denny Hamlin and held on to win an epic championship battle that will go down in history with the Atlanta finale in 1992 as one of the best in NASCAR history. It was the second championship in just six years for Stewart-Haas Racing and first for crew chief Rodney Childers.
"I forgot we won the race, how about that?" Harvick said after his emotional victory. "I think this Chase is about the best thing that has happened to this sport over the last decade. This is probably going to shorten the drivers' careers because it's been so stressful but I want to thank every single fan for sticking with this sport, and to the industry for working to get it right. You guys are what makes us go around, and we love racing hard for you."
Ryan Newman finished second in his Richard Childress Racing Chevrolet, followed by the Team Penske Ford of Brad Keselowski, Paul Menard and Jamie McMurray.
"For the entire season to come back and make our best finish in our last race --it's disappointing, don't get me wrong," said Newman.
Among the other two championship hopefuls besides Harvick and Newman, Hamlin finished seventh and Joey Logano wound up 16th.
"We had a championship car and a championship effort but those last breaks didn't go our way," said Hamlin.  "… Our effort was 100 percent. The breaks didn't work out for us."
"We knew what we had to do and we didn't execute from any angle," said Logano.
From the onset, tensions were high and the racing fierce at the South Florida track, where the four drivers in championship contention all ran at or near the front for most of the race.
Jeff Gordon started from the pole and took the early lead in his No. 24 Hendrick Motorsports Chevrolet, with Harvick moving from his fifth-place qualifying spot to second by Lap 4.
At the 100-lap mark, Gordon led Harvick by 1.47 seconds, with Hamlin third then Jimmie Johnson, Logano, Kyle Busch and Newman.
Harvick took the lead on Lap 121, when he beat Gordon on a restart, and led the four-time champion at the halfway point.
On Lap 158, Gordon went back on point during a pit stop, with the four Chase drivers in the top five at this point.
Hamlin got the jump on Lap 166, going three-wide on a restart to pull away from Gordon. Logano was quickly up to second, and set off in hot pursuit of the leader.
Harvick took second from Logano on Lap 182, shortly after the Penske Ford scraped the wall.
Then it was Gordon's turn to move up, as went to second behind Hamlin on Lap 190.
The yellow flew again on Lap 208 for trouble with Trevor Bayne's Ford, which cut a brake line.
The leaders again all pitted, and again Gordon held onto the top spot.
But on the Lap 213 restart, it was Hamlin taking the point, with Gordon second ahead of Harvick.
AJ Allmendinger had a hard crash on Lap 236 to set up a final pit stop. Once again, Gordon used the first pit stall to come out ahead of Hamlin and Harvick on Lap 240.
The green flew on Lap 243, with Gordon breaking away and Hamlin making a bad restart that allowed Harvick to get past.
Six laps later, another yellow, this one for debris, came out. This time, Gordon and Hamlin stayed out, which proved to be a disastrous strategy for both. Gordon, who led a race-high 101 laps, was only able to get back to 10th.
During this stop, Newman came out fourth on two new tires, Harvick 12th on four new ones, and Logano dropped to 29th after his car fell off the jack in his pit stop.
Hamlin went to the lead on the restart, with Gordon second and Newman third.
Then JJ Yeley and Joey Gase crashed and once again the yellow came out. This time, Hamlin and Newman stayed out  to lead and Gordon pitted. Harvick restarted sixth.
The green came out with nine laps to go and Hamlin broke clear into the lead, with Harvick quickly up to second ahead of Hamlin. With eight laps to go, Harvick passed Hamlin, only to have another caution for debris.
That set up a three-lap shootout, with Newman applying the pressure but Harvick holding on to win.
Afterward, Harvick thanked team co-owner and three-time champion Stewart and six-time series champion Jimmie Johnson for coaching him on how to deal with the pressure..
"This week ate me up," said Harvick. "If it wasn't for Jimmie Johnson and Tony Stewart, I would have been in bad trouble this week. Those guys really helped me get through the week."
"It's just an unbelievable feeling to do this with a good friend in Kevin Harvick, Gene Haas (team co-owner) -- who believed in us to come and be a partner with him -- everybody at Chevrolet, Budweiser, Jimmy John's, Outback Steakhouse … everybody that is a part of this who came on with Stewart-Haas six years ago when we started this, believed in what we were building and what are trying to do. We have a great partnership with Hendrick engines and chassis. All four of these teams work together. This is the result of hard work."
VIDEO: Highlights from Kevin Harvick's huge race at Homestead
---
---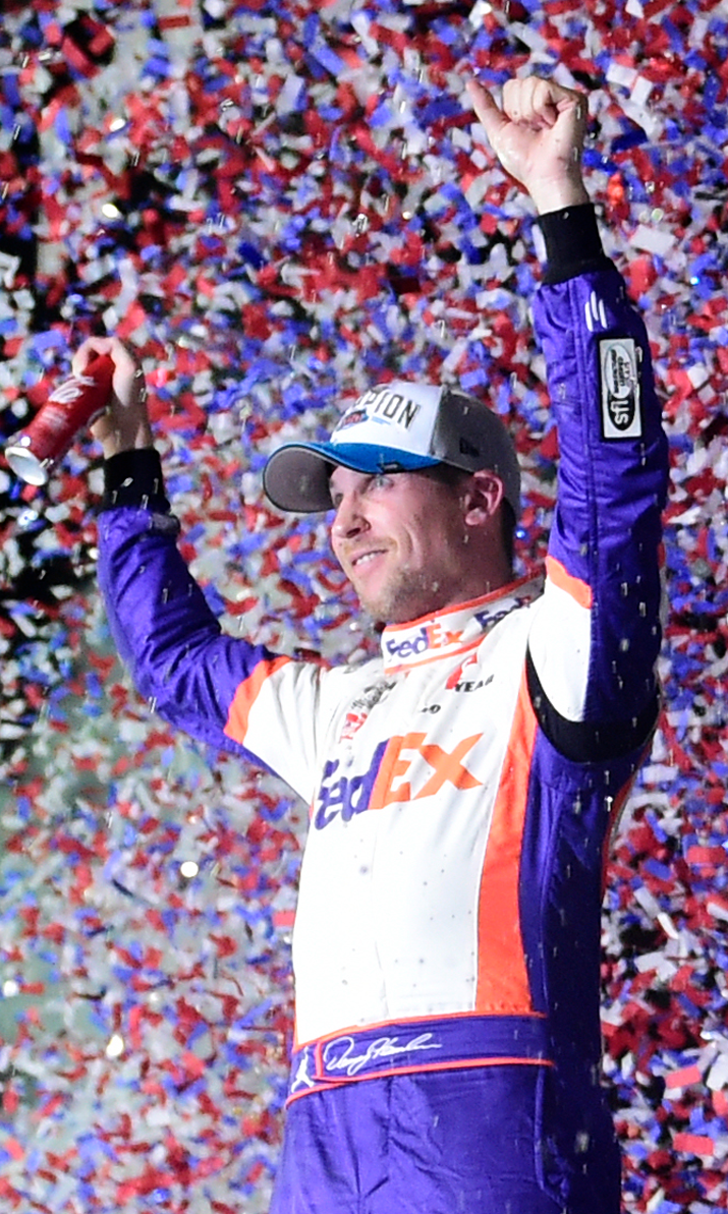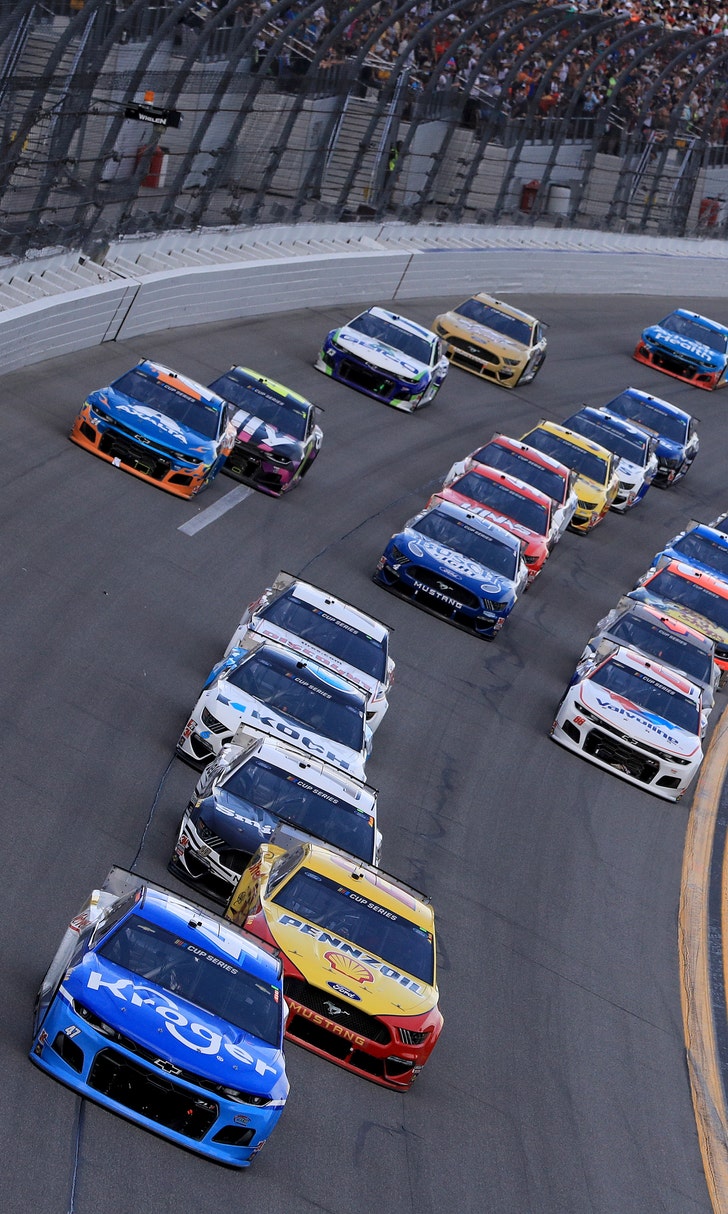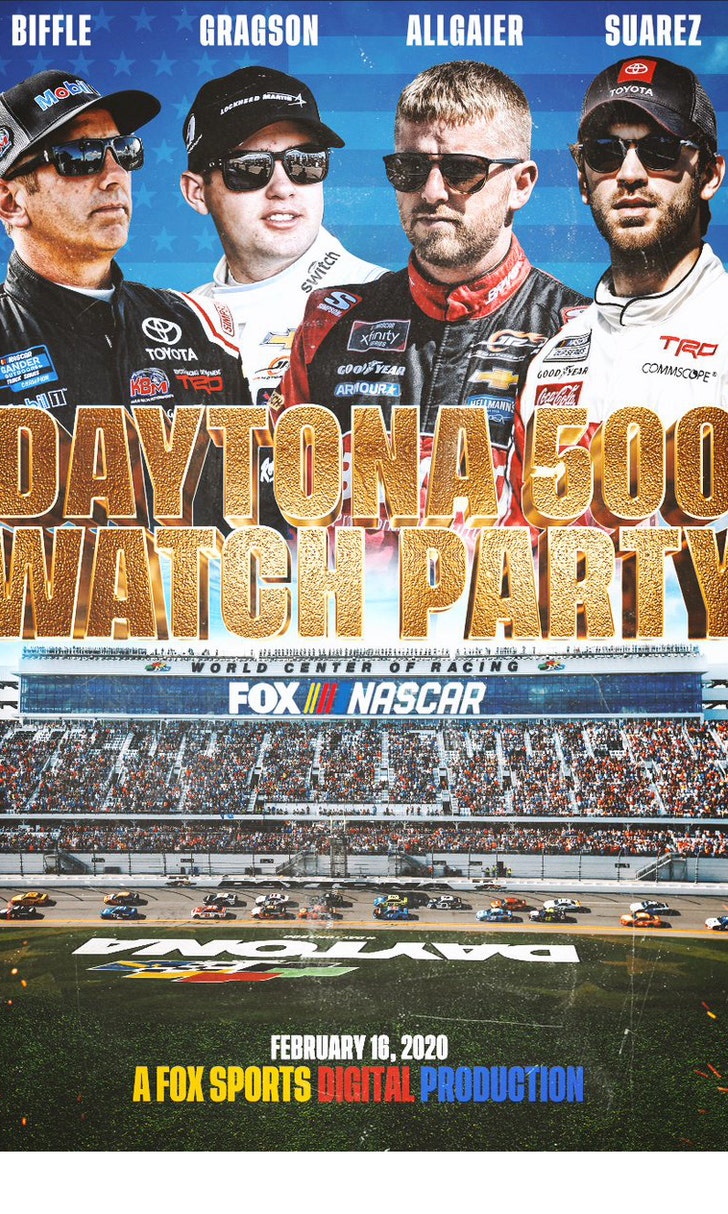 The Daytona 500 Watch Party!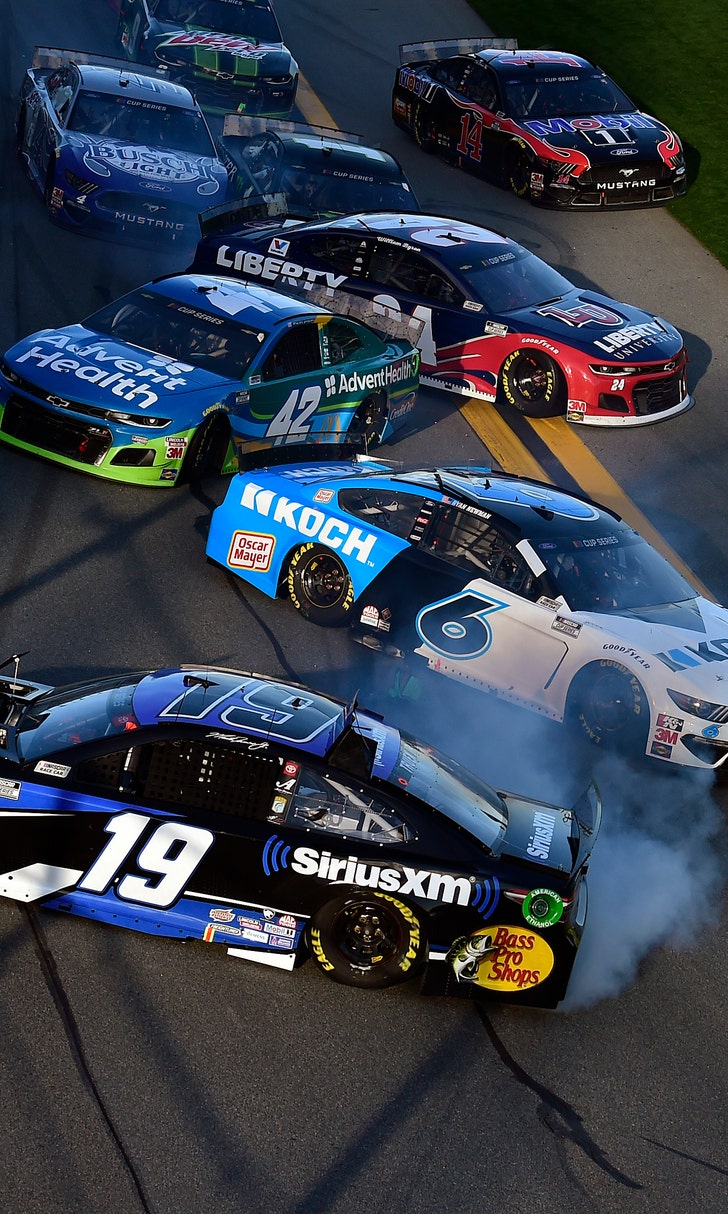 The Numbers Game At Daytona