NASCAR Cup Series
NASCAR Cup Series
Does HOF need to open up?
Published
May. 24, 2011 1:00 a.m. ET

Is five the magic number for each NASCAR Hall of Fame class?
David Pearson, a member of the Class of 2011 who was sorely overlooked in the inaugural group, desperately feels the need to induct the founders and pioneers of the sport while those men and women have the opportunity to appreciate the recognition.
The Silver Fox feels the first class could have been larger to include not only Bill France Sr. and Bill France Jr., but other elite drivers and owners who helped establish the sport.
"I felt like Raymond Parks, people like him," Pearson said. "I know he had some cars that started the race back when it first started. I understand he paid the purse, helped pay the purse to get it going. People like that that really got it going I feel like ought to be in it first.
"The Wood Brothers need to be in there. They deserve to be in there. I keep going back to the ones that really started it. Like I told them last year, if I was going in, I would get out to put like Raymond Parks in there because he is the one that really started (the sport), from what I understand."
Pearson made a case for the Wood Brothers, Ray Fox, Cotton Owens and Parks, NASCAR's first championship owner who fielded cars for Red Byron in 1959. Although Parks stayed connected to the sport throughout his lifetime, he passed away less than a month after the first induction ceremony at the age of 96.
"It would tickle me to death to see Cotton Owens go in there because he's 86 years old and he's got cancer, his wife has cancer," Pearson said. "I feel like you need to get him and Ray Fox, as old as he is, they need to get those two guys in there at least before it's too late. I thought they ought to have Parks in there the first time. But now it's too late for him.
"I just don't want them to wait too late because they would never know it. It would be a year before they go in, eight months, but at least they would know they was going in if they would go ahead and tell them some way or another that they was going in.
Bud Moore agreed with Pearson's assessment of Parks and fellow South Carolinian Owens, who grew up in Union. Owens turned 87 on Saturday. Owens began his career as driver but found greater success as an owner. Pearson won 27 races behind the wheel of Owens' No. 6 Dodge.
"One of the oldest ones we don't want to leave out on this is Raymond Parks," Moore said. "You know, he died this past June. Really hoped he would have got around on the first round. I don't think we need to overlook him in this next round.
"You got Cotton Owens, Joe Eubanks, helped get NASCAR started in 1947. I think he'd be deserving going in. He won two championships. David Pearson, he drove for him for about three years. I think Owens being a driver like he was and all, he and Pearson, they did quite a bit together, all this. You have Herb Thomas, Fireball Roberts. You got quite a few back there that you have to look at."
Moore is also an advocate for Joe Weatherly. The Norfolk, Va., native earned two championships for Bud Moore Engineering and posted 25 career wins overall. The year after Weatherly won the second title, he hit his head on a retaining wall while racing at Riverside International Raceway and died from his injuries.
"We don't want to overlook Joe Weatherly," Moore said. "He was always the clown of NASCAR with all of the stunts he pulled on everybody. The biggest stunt he pulled them on was (Curtis) Turner. Anyway, he was a heck of a race driver. I really enjoyed having him, all the stuff he did do, winning the championships, all the races we won. It was great. I'm hoping he has a good shot going in on the next round."
Kyle Petty, who is on the voting committee for the Hall of Fame, feels fewer numbers enhance the exclusivity of the inductees in each class.
"There's only 75 or 76 guys that won 10 or more races," Petty said. "If you look at drivers. Then let's cut down the owners, because that number gets smaller, engine builders get smaller, crew chiefs get smaller because most crew chiefs, engine builders and drivers work with things. So if you look at it, to have hall of fame numbers, how many people really are there? Fifty? Seventy-five? One hundred?"
Will Petty live long enough to see today's champions inducted in the NASCAR Hall of Fame?
"Oh yeah, yeah," Petty insists. "You're going to run out of people. First, you need to get the foundation. And the foundation are the Raymond Parks. The foundation are the Bud Moores. The foundation are the Richard Pettys and the David Pearsons and Bobby Allisons. You're going to run out of them quick, I'm telling you.
"In three or four years, you guys are going to start looking at it and the numbers change. Obviously, you're going to 200 wins with the King the first year to 105 wins for Pearson and 85 wins for Allison the second year. Then  there's Darrell (Waltrip) and Cale (Yarborough) and then the numbers start dropping in the 60s and 50s. So when you start looking at numbers, five is plenty. Five might be too many."
 
---
---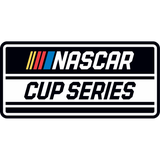 Get more from NASCAR Cup Series
Follow your favorites to get information about games, news and more
---