Dillon wins Kentucky Nationwide race
BY foxsports • September 22, 2012
Some drivers would be happy catching one break.
Austin Dillon ended up with two, and the last benefited the Nationwide Series rookie most in winning Saturday at Kentucky Speedway.
Running second to Elliott Sadler, Dillon — car owner Richard Childress' grandson — got the lead after his teammate encountered steering issues with 50 laps left and fell back.
Dillon, the pole winner, went on to his second victory of the season and a sweep at the 1.5-mile oval. He led four times for 65 laps.
In June he dominated, leading 192 of 200 laps.
Sam Hornish Jr. was second, followed by Brendan Gaughan, Drew Herring and Sadler — who reclaimed the points lead from Ricky Stenhouse Jr.
Stenhouse's pit-road accident on lap 33 created the first opportunity, though it initially benefited Sadler. Leading the race as he pitted during a competition caution, the defending series champion collided with Eric McClure exiting his stall.
The prolonged pit stop for repairs opened the door for Sadler to take the race and series lead, and he went on to lead 93 of the next 98 laps with Dillon following before the handling issue created opportunity for his Richard Childress Racing teammate.
With six races remaining, Sadler leads Stenhouse by four points, with Dillon 19 back and Hornish 46 behind.
After grabbing the points lead from Sadler with last week's win at Chicago, Stenhouse started off looking as if he would extend his roll. He started second, but moved past Dillon on the first lap, and his No. 6 Ford seemed to strongest early on.
Things unraveled after a competition yellow at lap 30. Stenhouse quickly backed up his car to make repairs, but the damage was done.
He restarted 27 spots behind Dillon in 28th, and subsequent pit stops eventually left him three laps behind Sadler, who took the lead from Hornish on lap 47.
Stenhouse finished 17th.
With 80 laps left, Sadler held a 1-second lead over Dillon, with Kurt Busch 4 seconds back.
At that point Busch was making a strong comeback after starting from the rear for the driver change. The 2004 Sprint Cup series champion flew in from Loudon, N.H., just before the race to drive the No. 54 Toyota that Crafton qualified 14th.
Busch quickly went to work in the car owned by his brother Kyle, standing 16th after 23 laps and fourth after 50. But the car started smoking on lap 125. Within seven laps, Busch was in the garage.
---
---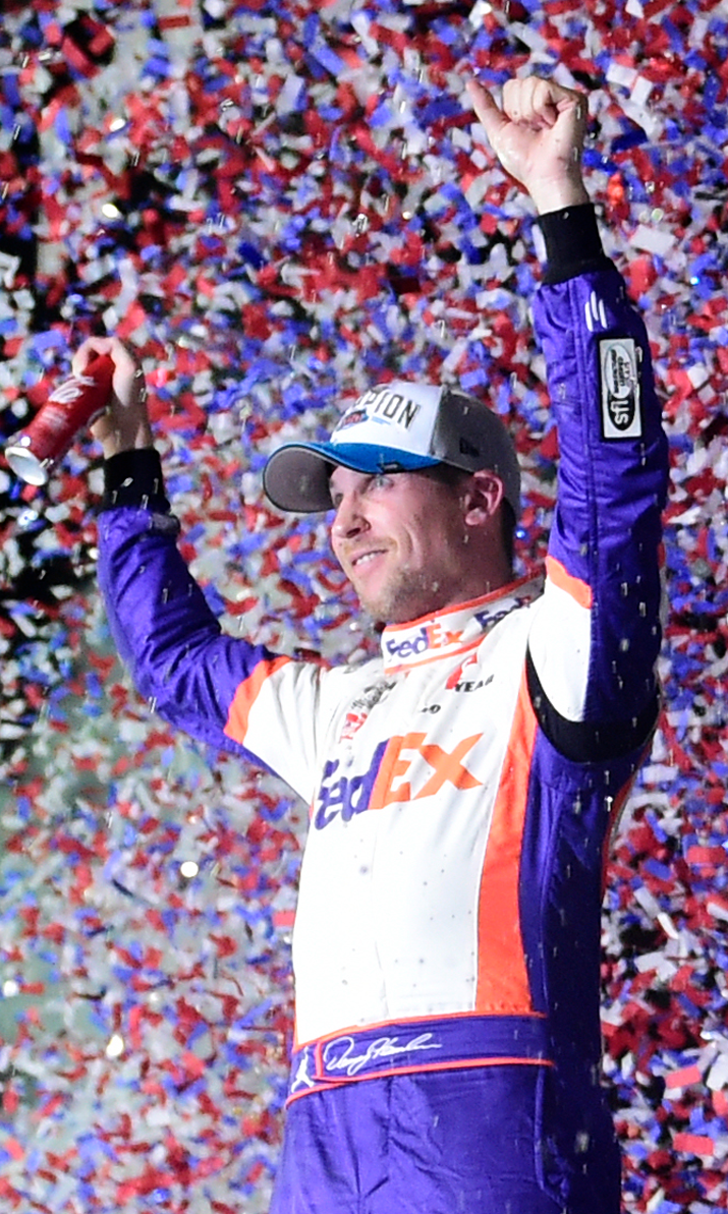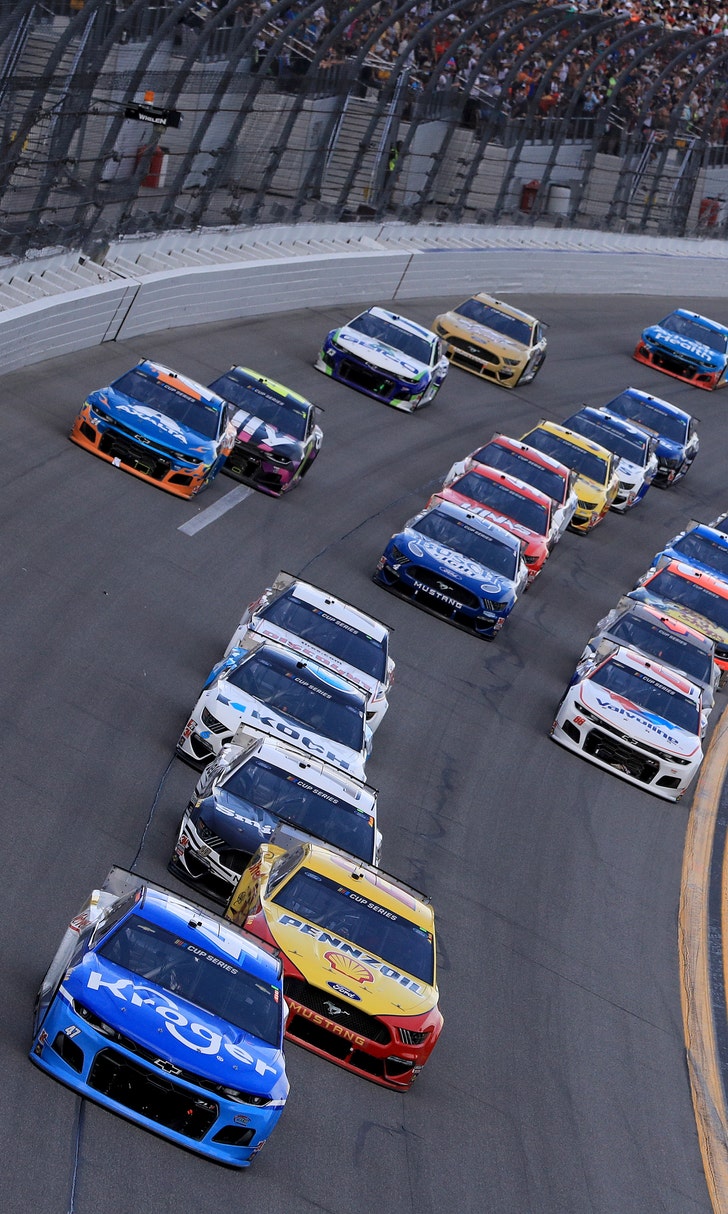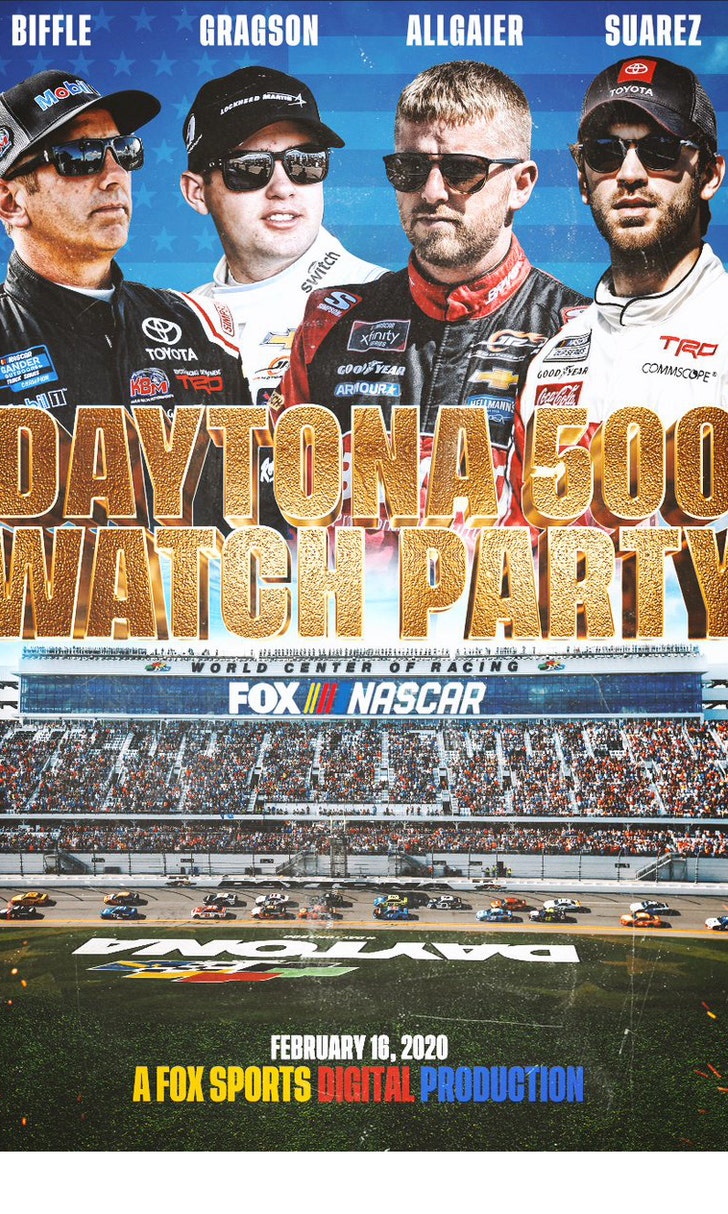 The Daytona 500 Watch Party!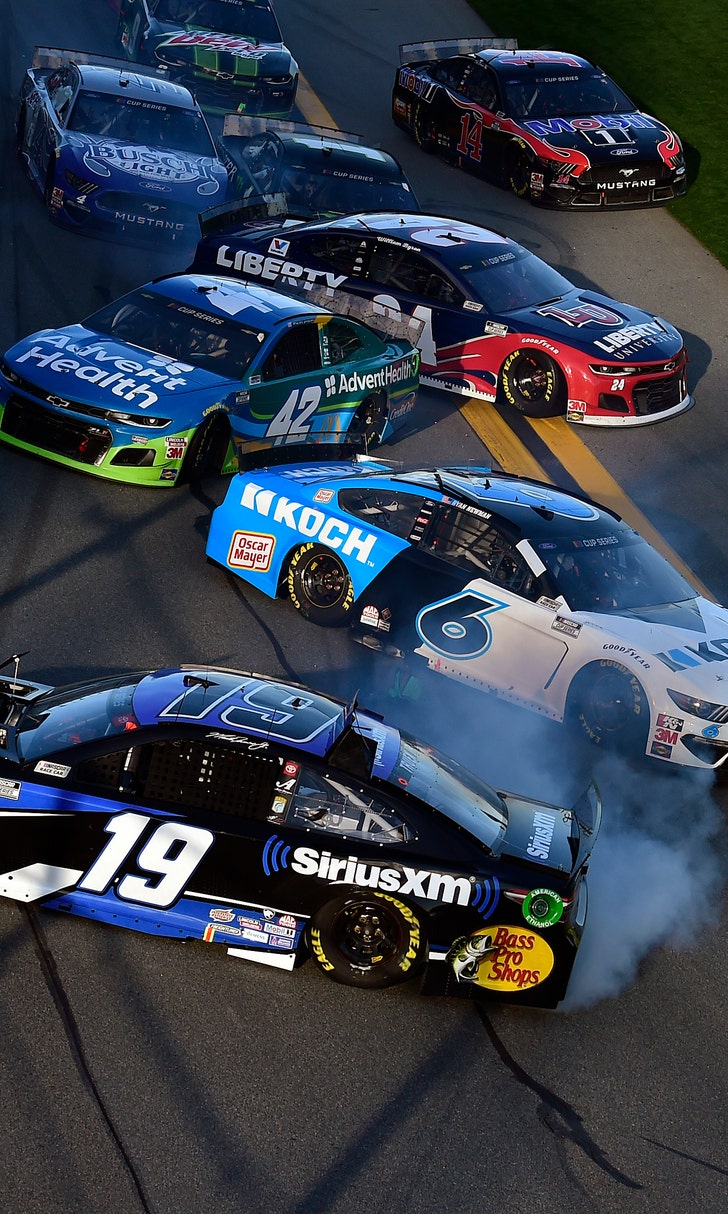 The Numbers Game At Daytona