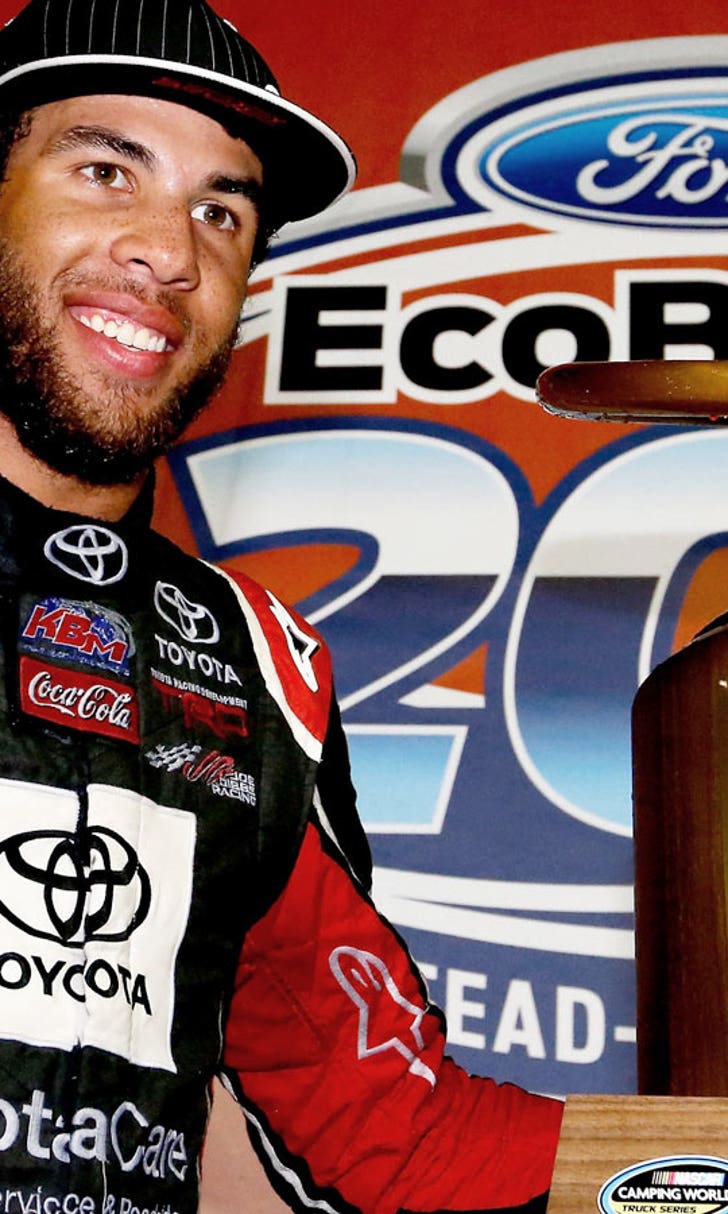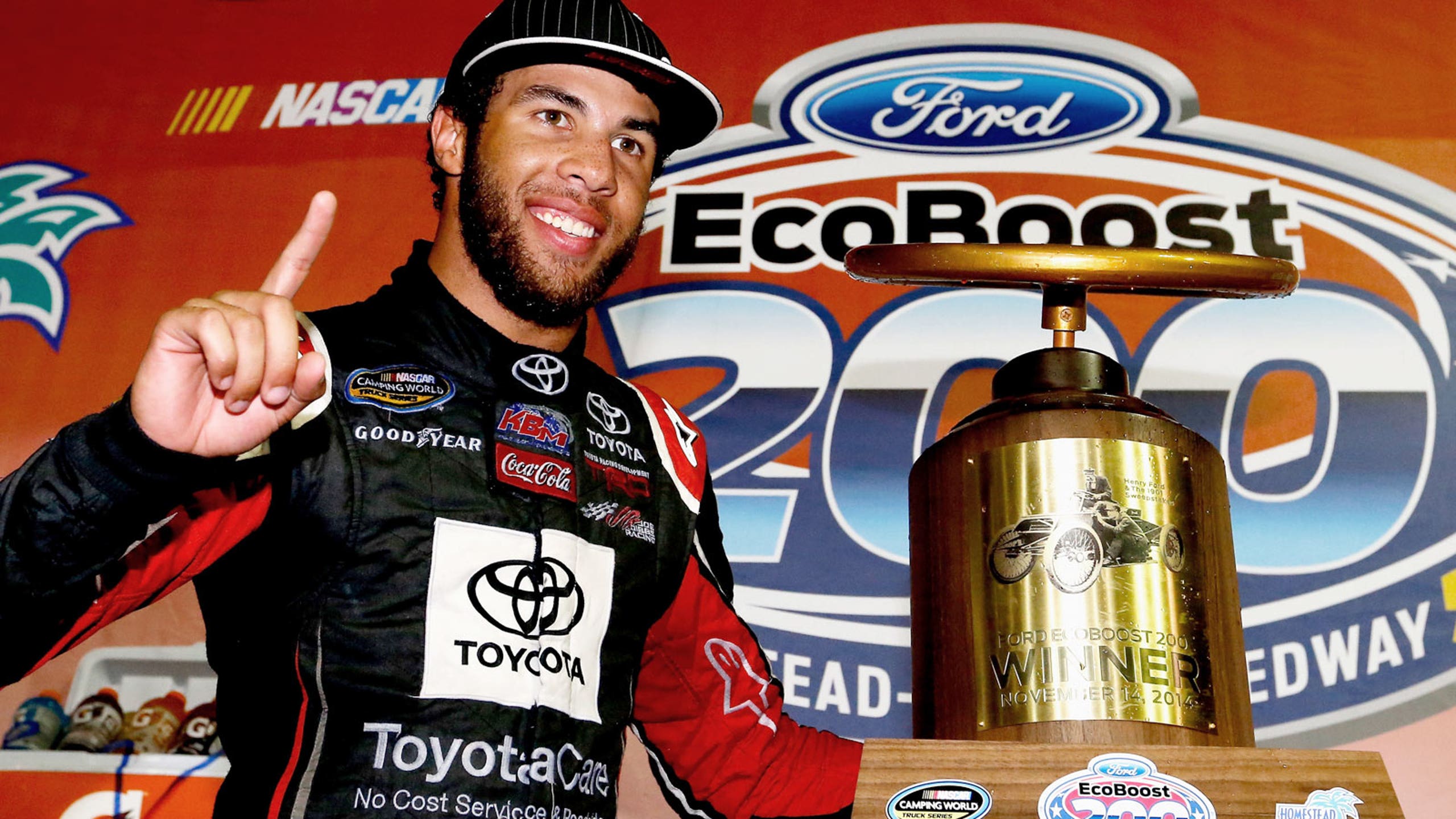 Despite '15 uncertainty, future looks bright for 'Bubba' Wallace
BY Jared Turner • November 21, 2014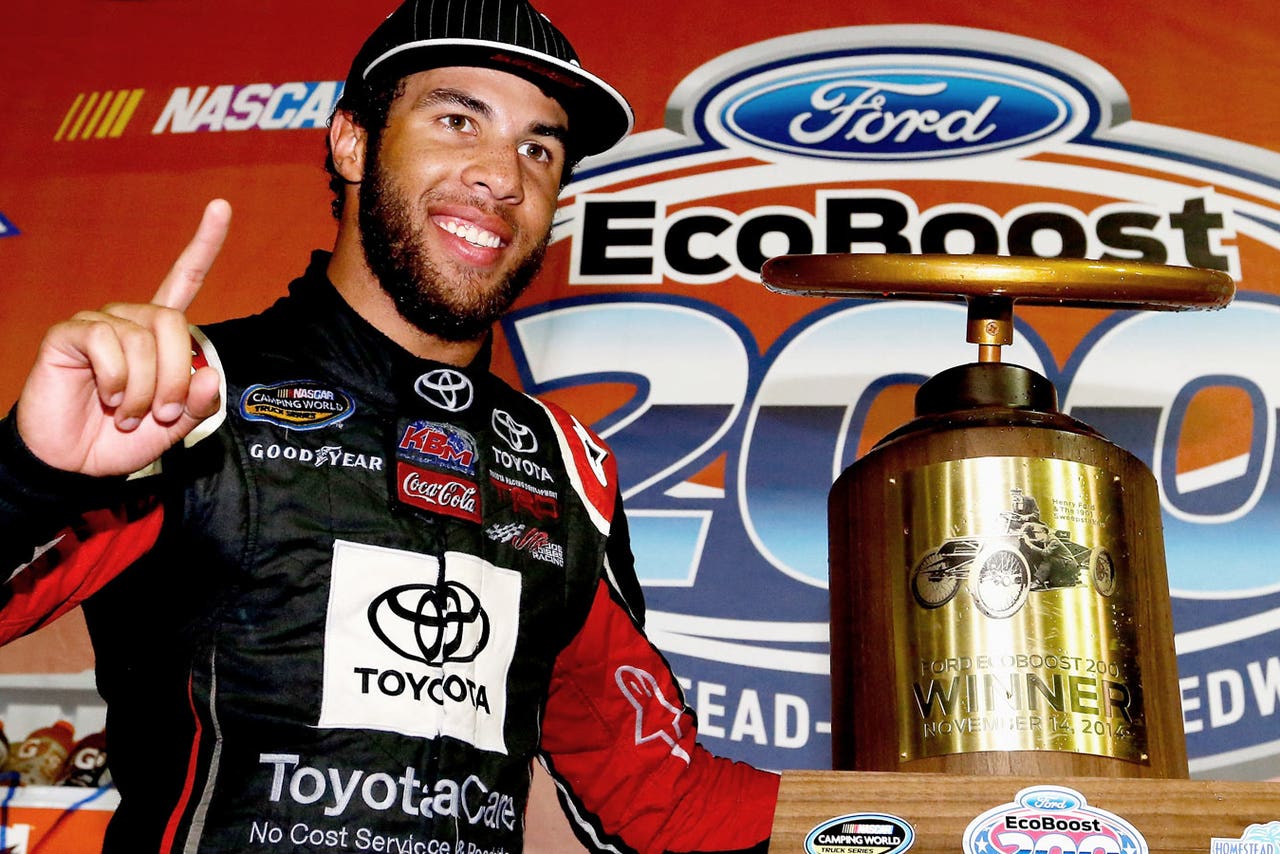 Last season, Darrell Wallace Jr. made history by becoming the first African-American driver to win a major NASCAR series race since NASCAR Hall of Famer Wendell Scott nearly 50 years earlier.
This season, Wallace showed his potential to accomplish even greater things in the sport.
While Wallace's driving plans for 2015 are not yet finalized -- he is widely expected to land in a part-time or full-time ride with Joe Gibbs Racing in the NASCAR Xfinity Series (former Nationwide Series) -- this much is certain: 2014 was a breakout campaign for the JGR development driver and alumnus of NASCAR's Drive For Diversity.
Driving the No. 54 Kyle Busch Motorsports Toyota for a second full season in the NASCAR Camping World Truck Series, Wallace notched four wins -- three more than in his rookie year -- and finished out 2014 with a bang by capturing the season finale at Homestead-Miami Speedway.
Wallace came home third in the standings -- 34 points behind champion Matt Crafton -- after finishing eighth as a rookie.
In addition to getting to Victory Lane more often than in 2013, Wallace also rang up more top 10s, top fives and poles than he did in his first truck season, while also recording better average qualifying and finishing positions.
No matter how you slice it, 2014 was a smashing success for the 21-year-old Mobile, Ala., native widely known in NASCAR circles as "Bubba."
"We came into this year with just a whole new focus," said Jerry Baxter, Wallace's crew chief for both of his seasons in the Truck Series. "We sat down, him and Kyle and myself, we sat down and we talked about what we were going to try and accomplish during the offseason, and he was all in. We could see it in his eyes that he was, so we knew it was a great opportunity for him.
"Our whole company kind of restructured our trucks, how we build them, and our whole approach to the thing, and Bubba was all in on it. That's the main difference that I see."
Baxter also witnessed his relationship with his young driver blossom from where it had been in their first year together.
"He was humbled at the start," the veteran crew chief said. "We didn't know each other that well. We ended up becoming pretty darned good friends. We trusted each other as time went on. That was really good, I believe."
Busch, who shared driving duties of KBM's other truck this season with Erik Jones, admits it's bittersweet knowing that Wallace's run as a full-time KBM driver has ended.
He's also convinced that Wallace could have won the title in Year Two if it hadn't been for four finishes outside the top 10 in the first five races.
"He had a great learning year last year and did a good job becoming better and better each and every week, and then he really showed that this year," Busch said. "Man, I really hate that they got off to a slow start. Nothing that Bubba is doing, just crazy fluke deals that got him behind in the points, but man, the second half of the year he was strong and he looked really good. I was really proud of that effort, of the 54 bunch and Jerry Baxter and Bubba Wallace."
Knowing for most of this season that his future beyond 2014 was up in the air only served as motivation for Wallace to go out and sell himself to potential sponsors.
"There's been plenty of times you've been thinking about it, and you want to go out there and say, 'Hey, we just won this one, so let's go out here and win this one again, and hopefully something comes out of it,'" Wallace said after scoring his first victory at a mile-and-a-half track in the 2014 finale. "It's getting people looking, and that's what we have to do. We have to get people knowing who I am and wanting to be a part of this organization. I don't spend too much time thinking about that.
"I've got ... well, I can't now. I guess we're done. But before, I just wanted to go out with my guys on the weekend and win races and have fun, and that's what I strived on. So now we'll continue to chip away at future plans, but right now, we'll just enjoy this."
VIDEO: Darrell Wallace Jr. wins season finale at Homestead-Miami
---
---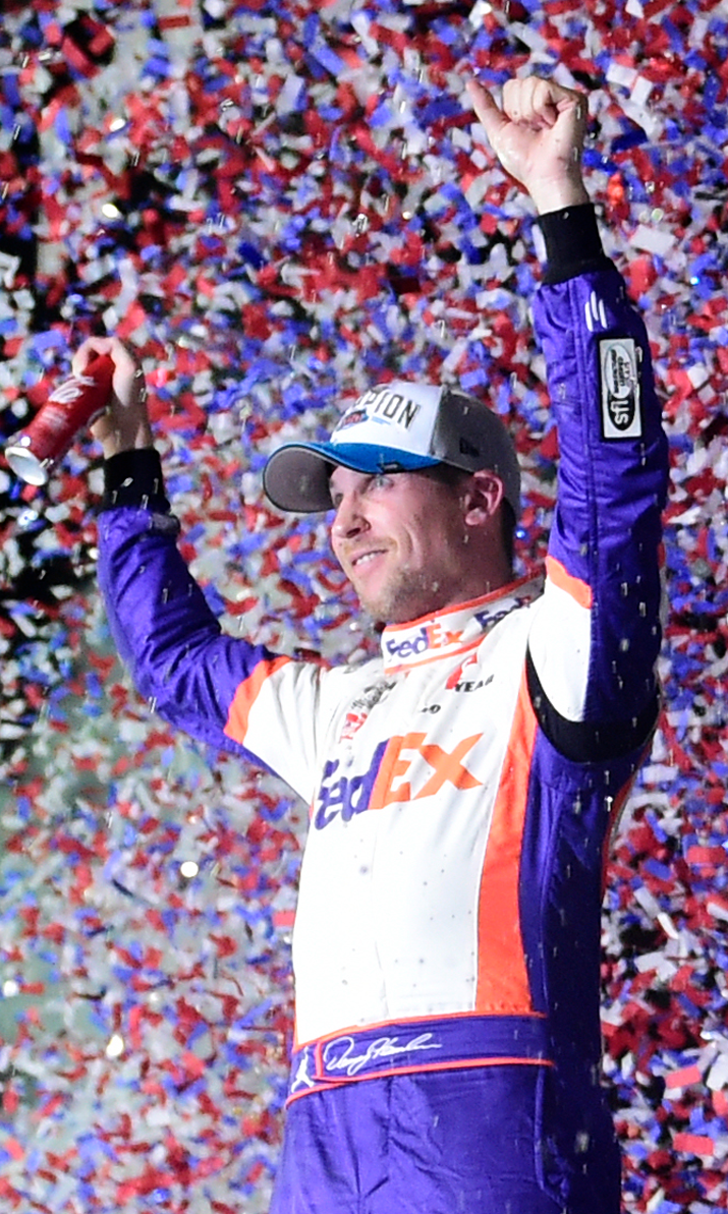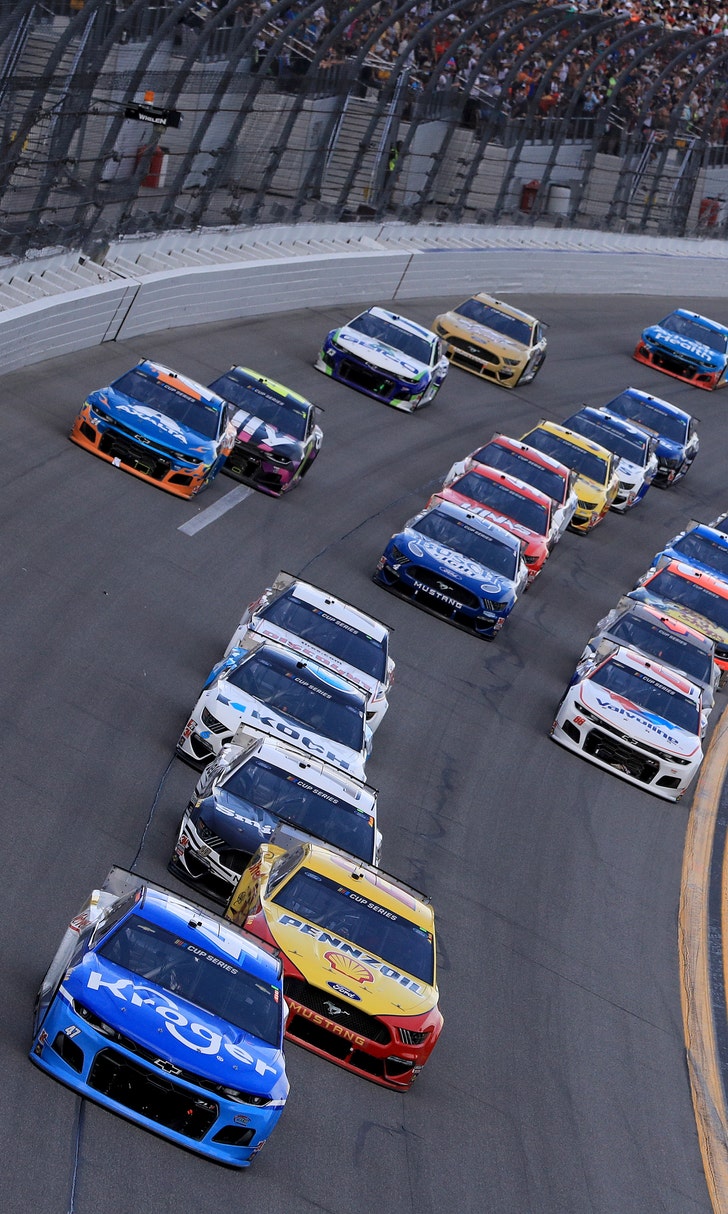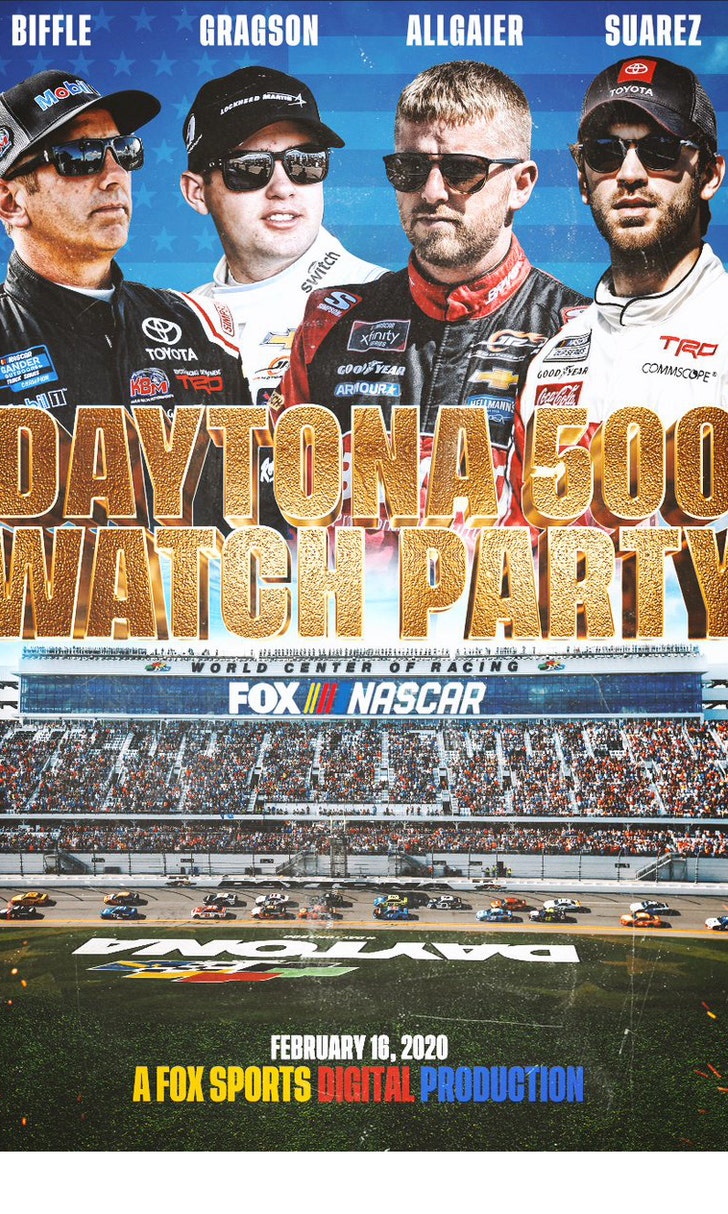 The Daytona 500 Watch Party!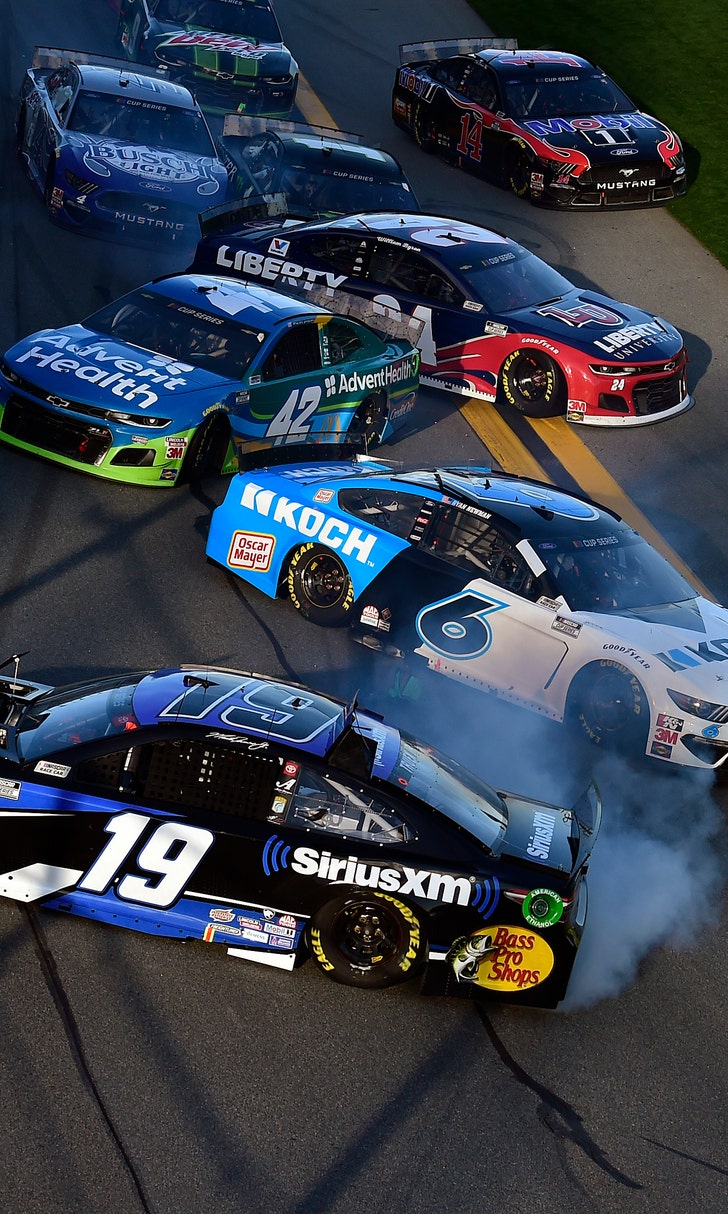 The Numbers Game At Daytona