Denny Hamlin: Toyota's 2016 Daytona 500 dominance will be 'very hard to replicate'
February 17, 2017

What worked for Joe Gibbs Racing and Toyota in the 2016 Daytona 500 won't cut it again in this year's running of the Great American Race Feb. 26 at 2 p.m. ET on FOX.

On Friday afternoon, defending 500 champion Denny Hamlin stopped by the Toyota Injector at Daytona International Speedway, where his winning car now sits for all fans to see.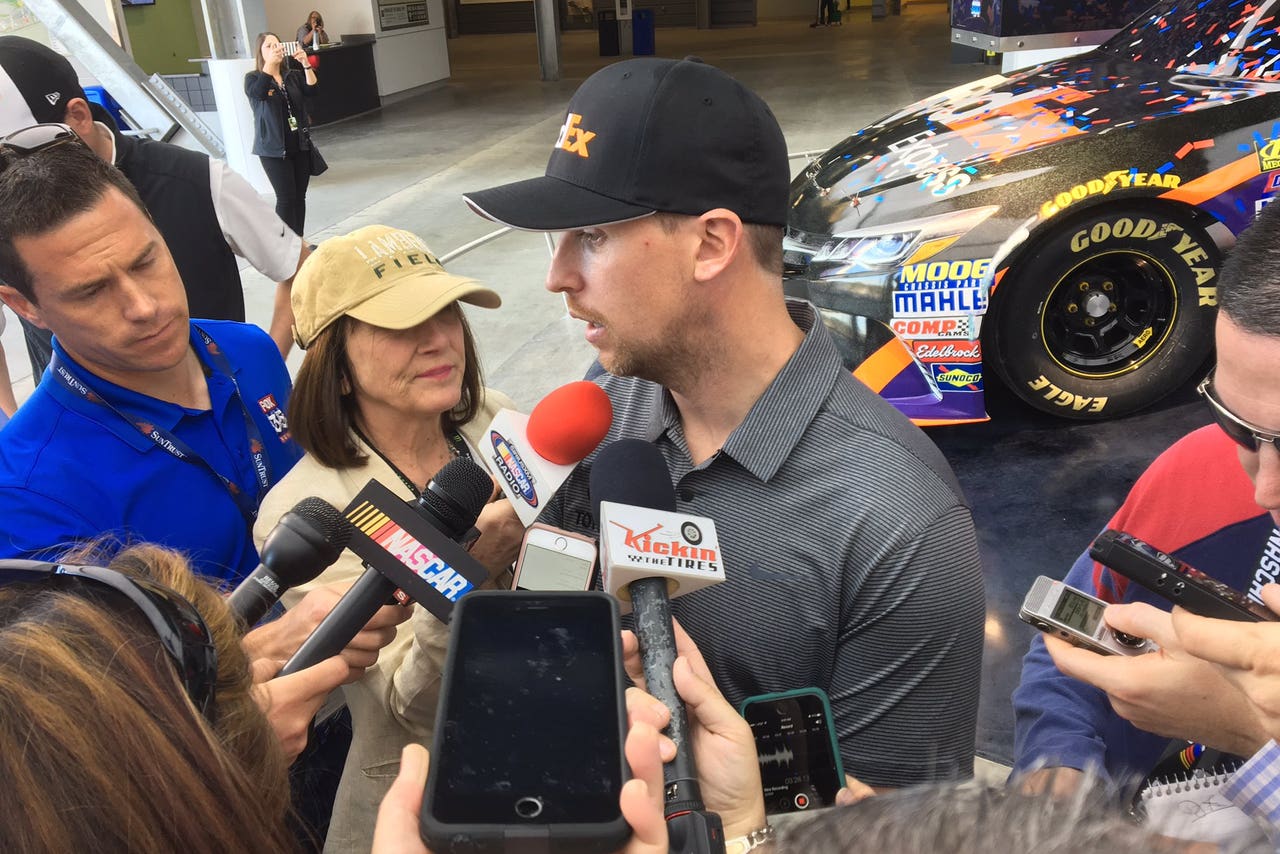 Hamlin reminisced about the victory, where he beat fellow Toyota driver Martin Truex Jr. to the line by 0.010 seconds, a race where four of the top five finishers were in Toyotas.

"It was very important to set out a goal, really an objective to work together and do everything we could to remain in a pack with all the Toyota cars," Hamlin said. "And it worked out phenomenally."

Hamlin looks to defend his title, but he says the finely tuned game plan used a year ago will not work a second time around.

"Since then, everyone has seen that and it's going to be very hard to replicate anything like that ever again," Hamlin added. "But you just have to come up with a new plan and something else that they haven't seen before."

Hamlin's JGR teammate, 2015 Cup Series champion Kyle Busch, agreed.

Busch was also on hand at the Toyota Injector Friday afternoon to raise his 2015 title-winning car to grandstand rafters, where it also be on display for fans attending the Monster Energy Cup Series Advance Auto Parts Clash (Feb. 18, 8 p.m. ET, FS1) and the 500.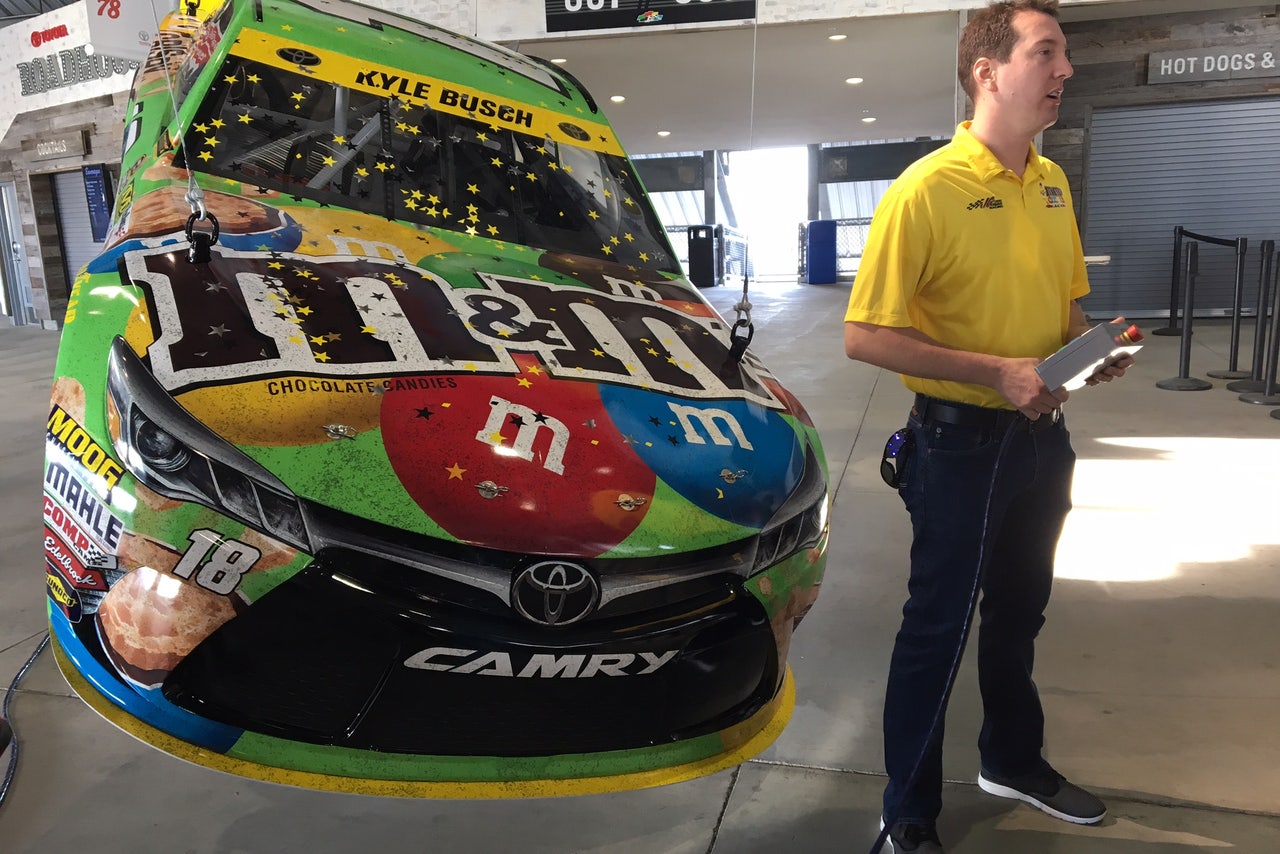 Kyle Busch with his 2015 championship-winning car in the Toyota Injector at Daytona International Speedway. (Chase Wilhelm/FOX Sports)

"I think it will be difficult to pull off the same plan," Busch said, who finished third in Daytona 500 in 2016. "I think we have to reengineer a little bit of what we've already done and try to make it better. That's evolution. That's what life is all about. If we can do that, then maybe we can have some of the same results."

Although the plan will likely change, the goal remains the same for all six Toyota drivers, including Busch, Hamlin, Matt Kenseth, Martin Truex Jr., and rookies Daniel Suarez and Erik Jones.

"Some of the same things we've already did last year being successful – having Camrys up front and having a shot to win the race," Busch added. "That's our first and foremost goal, to come down here to Daytona and the Daytona 500 and have a shot – six of us now – to go for the win."


---
---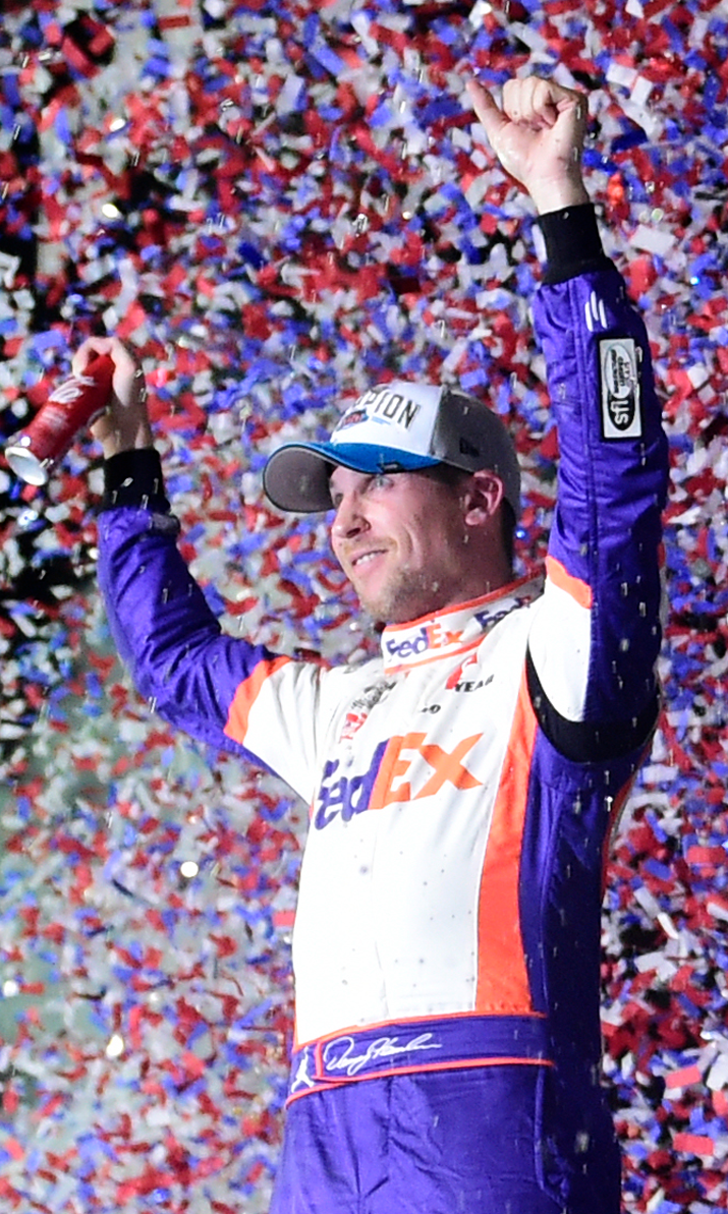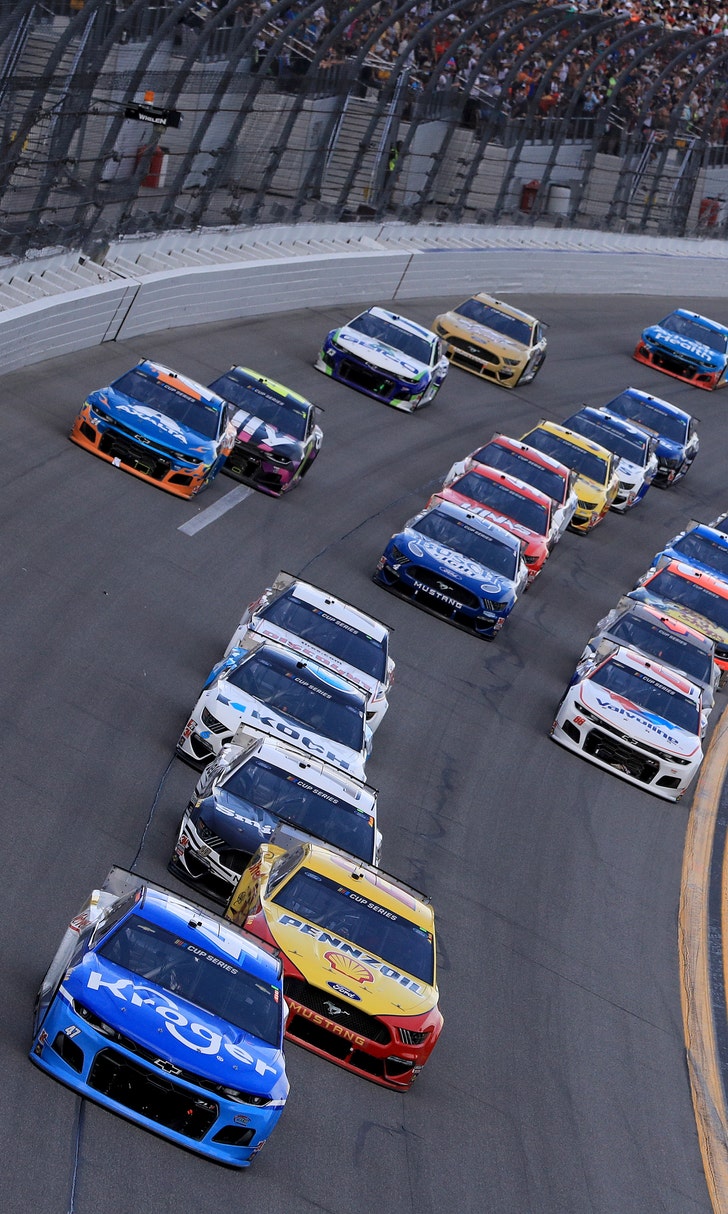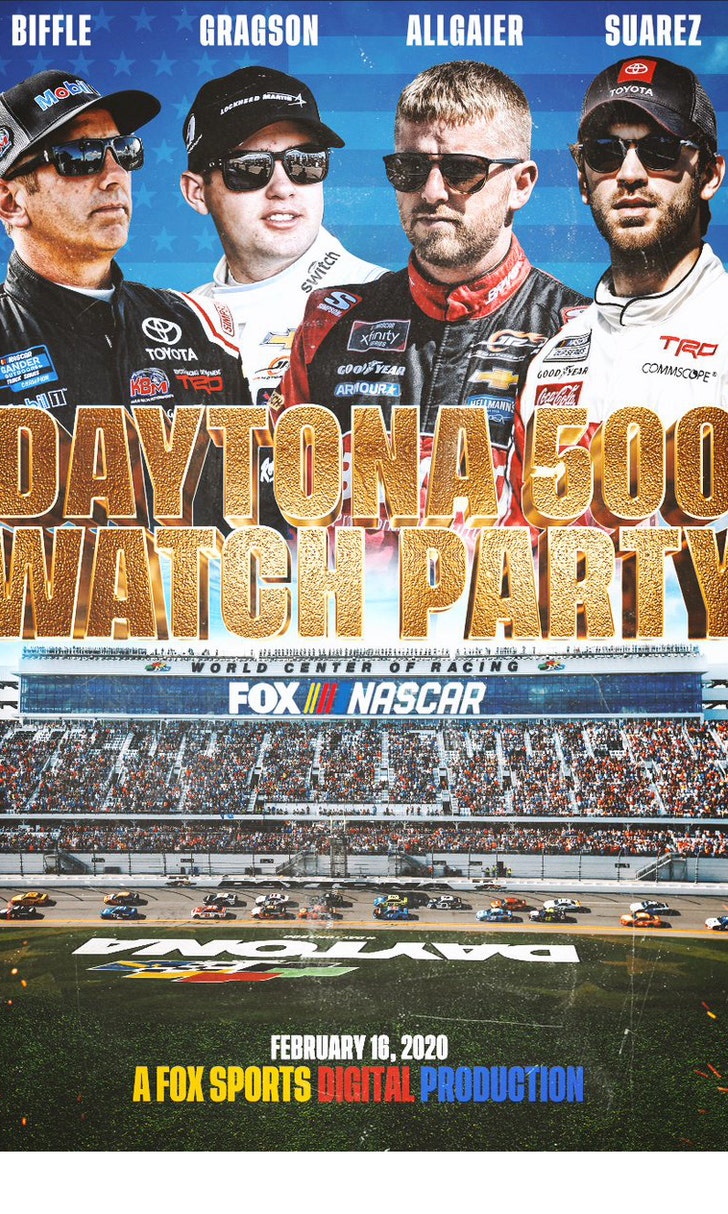 The Daytona 500 Watch Party!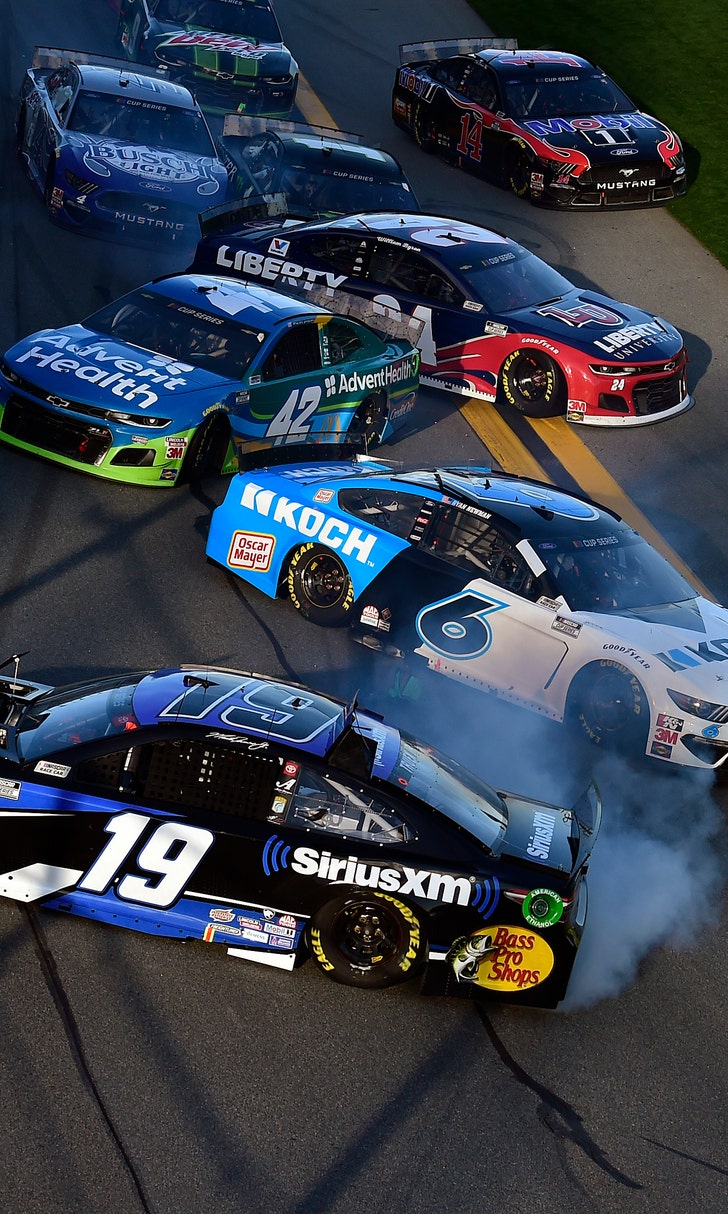 The Numbers Game At Daytona