Denny Hamlin serves notice on his Chase competitors
BY foxsports • September 11, 2010
Denny Hamlin did precisely what he needed to do to distinguish himself from his fellow Chasers for the Sprint Cup rivals — win.
After a piston failure sidelined the No. 11 Fed Ex Toyota at Atlanta Motor Speedway last weekend, Hamlin simply dominated the field in Saturday night's NASCAR Sprint Cup Air Guard 400 at Richmond International Raceway.
Hamlin led 251 of 400 laps to collect his sixth win of the season and vault to the top seed entering NASCAR's playoff. For Hamlin, who has qualified for all five Chases since he started full time in the Cup series in 2006, it's the first time he's led the point standings.
And it's the shot of momentum that Hamlin has been looking for to propel him to the next level. When asked whether he had a weakness at any of the final 10 races Hamlin replied, "At this point, I'd say we can win at all of 'em."
That's probably not what his competition needs to hear. After all, by Lap 108 when his car started coming to life, Hamlin warned Clint Bowyer, who was leading the race at that moment, "You better run, I'm coming."
Three laps later, Hamlin was declared the leader for the first time in the race. Not only was the field attempting to catch him at that point, Hamlin kept picking off racers and the number of drivers on the lead lap quickly dwindled, dropping former Richmond winners and series champions.
On Lap 118, Hamlin's spotter Curtis Markham said, "No prisoners, lap them all." Hamlin thrived. By the race's end, only 14 drivers remained on the lead lap. Joe Gibbs Racing teammate Kyle Busch serving as Hamlin's only competition.
Hamlin credits Busch's talent and tenacity for elevating his own performance level.
"He pushes us to be better, and I feel like he's done that since he's been here," Hamlin said.
When Hamlin beat Busch to the line by 0.537-second, he radioed to the crew, "Guys, this is unbelievable. I hope you guys are ready for a good 10 weeks."
Hamlin has put his Chase peers on notice. When he insists that No. 11 is "coming," believe him.
The spoiler
As the latest Cup series winner, Denny Hamlin has the momentum entering the Chase. Richard Childress Racing has been solid all season, with Kevin Harvick holding a 228 point lead over the field before bonus points for wins kicked in and the Chase group was reseeded. And with Roush Fenway Racing picking up steam just before the postseason, the three Fords representing in the Chase cannot be overlooked.
Still, after winning four consecutive titles, and five races this season, Jimmie Johnson has to be considered the favorite to win the championship. His third-place finish topped the Hendrick and Chevrolet effort at Richmond. Johnson will hold the second Chase berth moving into New Hampshire Motor Speedway.
Clint Bowyer observed, "Superman (Johnson) has not lost his cape, but it's shorter than it was in years past." For Johnson, that was just a challenge.
"People can draw conclusions however they want," Johnson said. "I've never been one to play into any of that stuff. I tried one time with (Tony) Stewart in 2005 and it backfired on me. So since then, I've just decided to let things take care of itself on the track.
"If guys think we're vulnerable, it's my job to show up at Loudon, qualify on the pole and win the race. That's what we need to do regardless. I'm not concerned about what people think of my race team and where I'm at and what kind of threat we are for the championship. I'm just more concerned about going out and getting the damn job done. That's what I need to focus on."
The No. 48 Lowe's team has been stellar at Loudon with three wins and an average finish of ninth. Only once has Johnson finished outside of the top 15 at the Magic Mile — in 2006 when he was scored 39th in the first race of the Chase and went on to win his first title.
"I still think those guys are the favorites because of what they've done in the past," said Johnson's Hendrick Motorsports teammate Jeff Gordon. "I still think these final 10 tracks are great tracks for them. They are very capable of stepping it up a notch."
Bottoms up
The field for the Chase was essentially set prior to Saturday night's race, but the event was far from drama-free.
Clint Bowyer squeezed into the final position in the Chase with a sixth-place finish at Richmond.
Bowyer finished a solid sixth in the race after the No. 33 Chevrolet ironically led 33 laps. Although the team insisted Bowyer adopt a conservative approach, that simply isn't his style. Bowyer says team owner Richard Childress kept reminding him, "every 20 laps, 'Don't be nervous, don't be nervous, no big deal. Told me about 20 times before the race started. I said, 'Who is nervous here?'"
Greg Biffle needed to finish 42nd or better for a Chase berth on Saturday. However, his evening was a polar opposite of Bowyer's experience. His helmet filled up with smoke as he drove off of pit road to start the race. With his blower shut off, Bowyer had to find an alternative method to get fresh air. That episode was followed by debris puncturing the nose of his car which affected the handling and Biffle dropped through the pack.
"We took the wave-around, and then when I was coming around the back of the field the right front tire was flat," Biffle said. "I had to pit when we were going to the green and then we got penalized because you can't take the wave-around and pit before you take the green on the track. So we got penalized for that.
"Other than that, nothing else happened. It was a pretty straight up night after that."
Biffle was scored 32nd — five circuits off the lead lap. Still, after Biffle's 10 bonus point kicked in from his win at Pocono, the No. 16 jumped to seventh in the standings.
"That was pretty poor," Biffle said. "Our cars keep breaking and we seem to have stuff wrong with them. I don't know. I thought a few weeks ago we had a shot at the Chase, but I don't know anymore."
---
---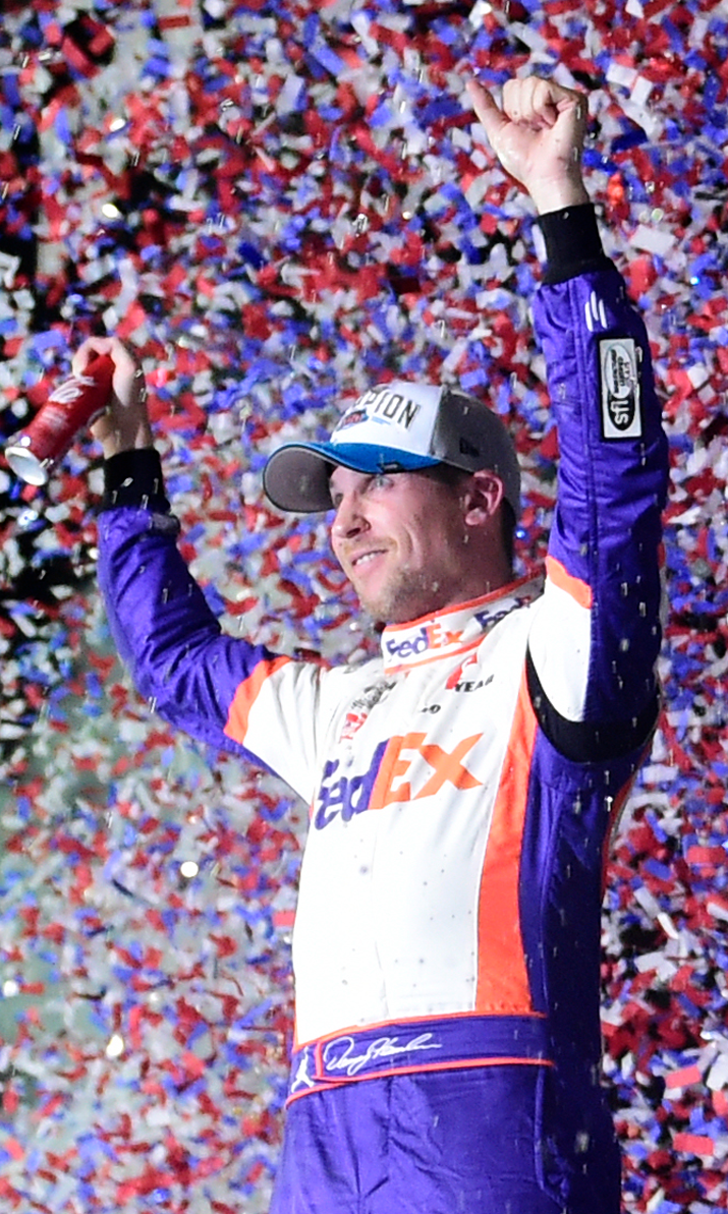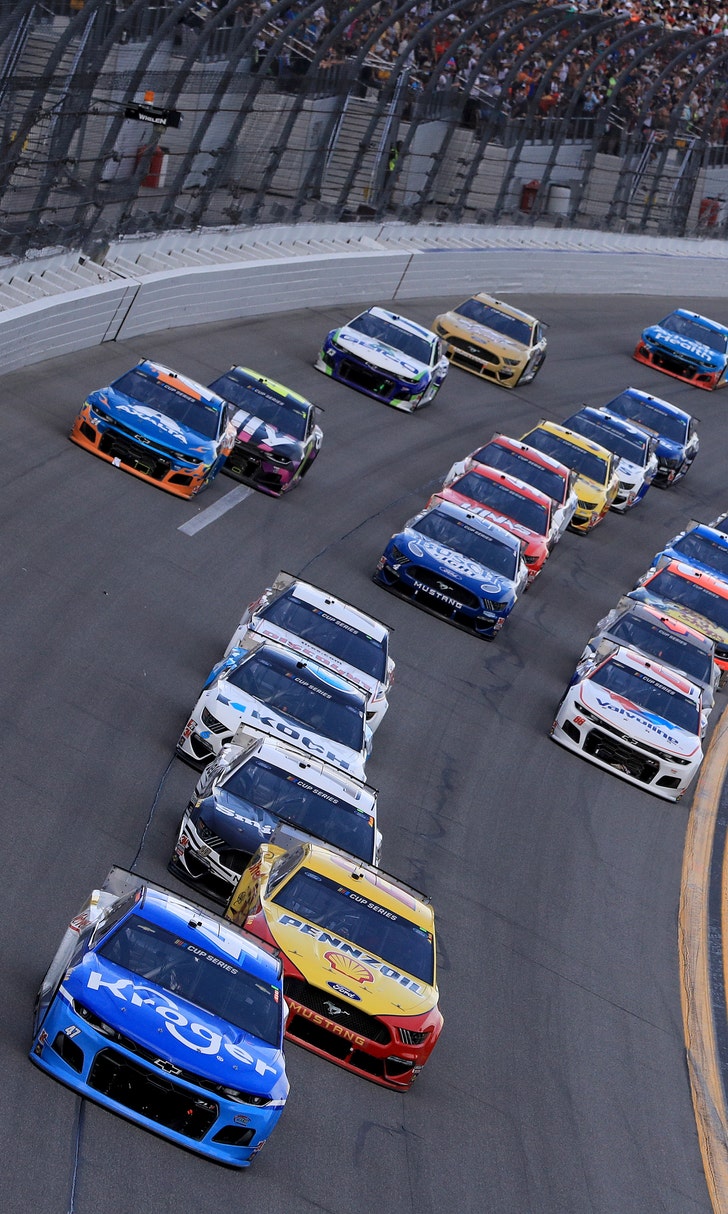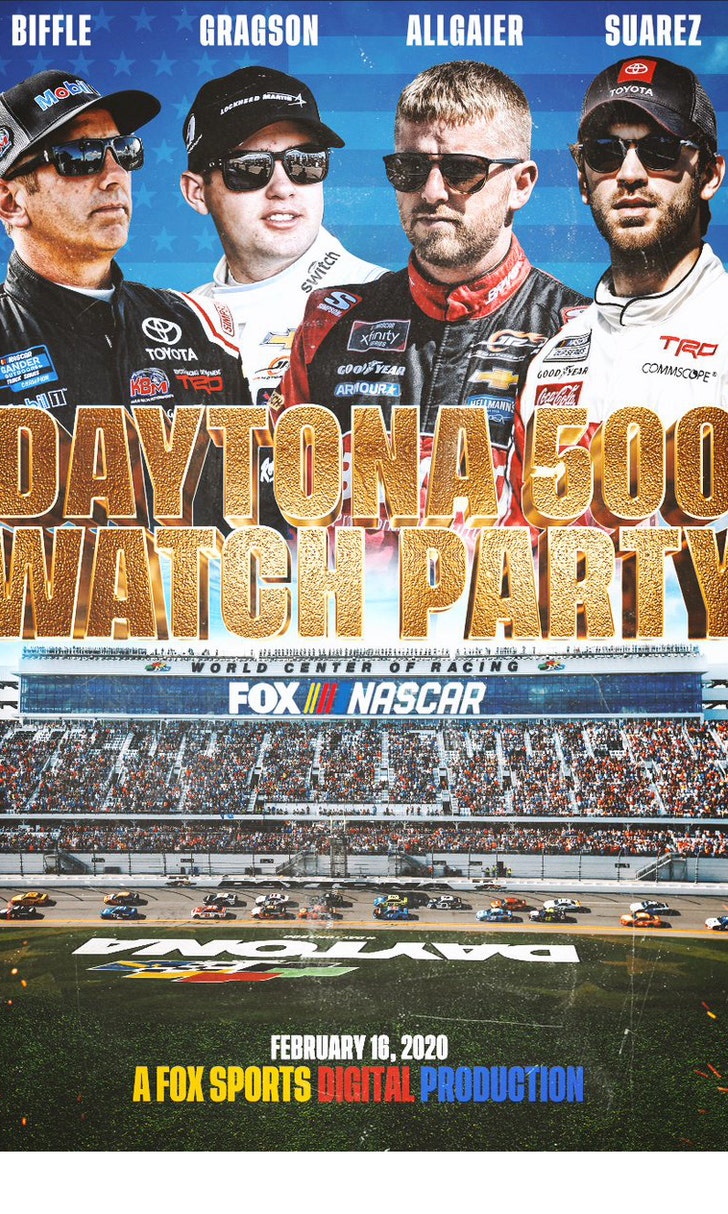 The Daytona 500 Watch Party!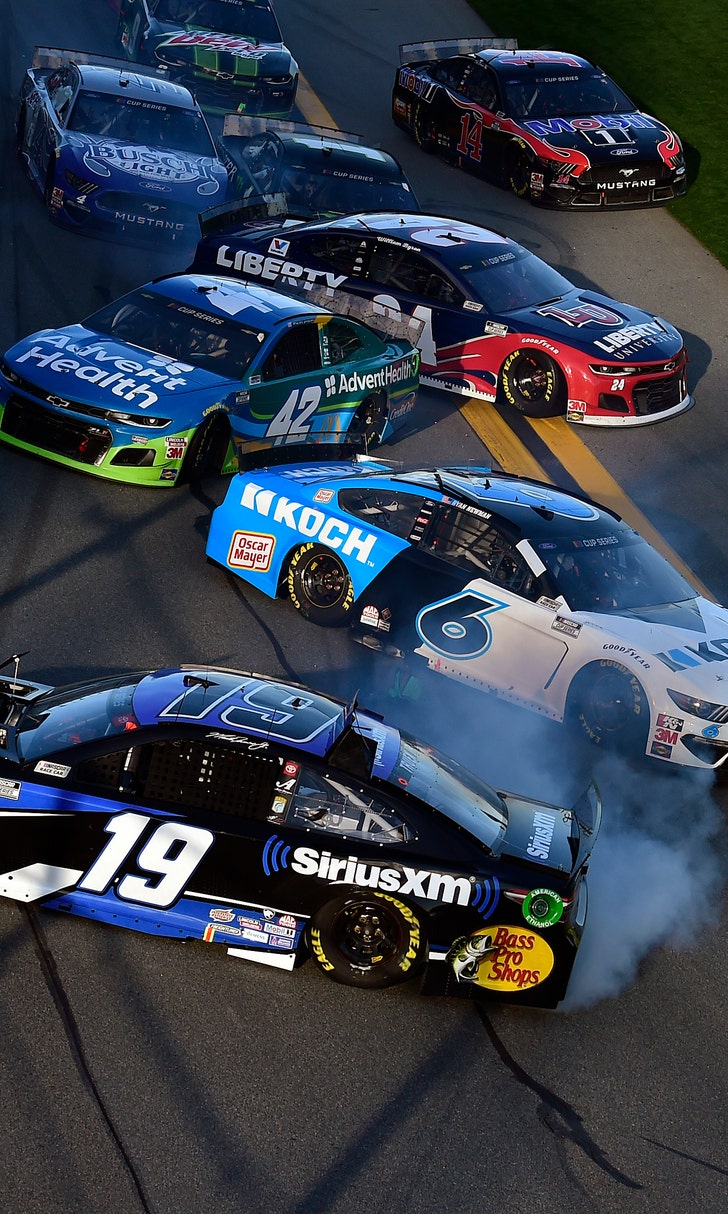 The Numbers Game At Daytona