NASCAR Cup Series
NASCAR Cup Series
Daytona International unveils plans for upgrade
Published
Jan. 22, 2013 10:31 p.m. ET

Daytona International Speedway could be getting a facelift.
The speedway unveiled artist renderings Tuesday that show what a proposed redevelopment of the historic 53-year-old Florida racetrack would look like. The plan calls for five new modern entrances, a second pedestrian bridge for easier access to the track and an expanded grandstand area with thousands of new seats. The project, if approved, would also have upgraded concession areas, ticket gates and more common areas to view the race from different vantage points.
Speedway President Joie Chitwood said the cost of the project hasn't been determined.
''If you think about what (NASCAR co-founder) Bill France did in the late `50s of creating this world center of racing, this is our chance to do the same for the next 50 years,'' Chitwood said at the NASCAR Hall of Fame in Charlotte. ''It's a chance to take something great and make sure that it is prepared to last the next 50 years.''
There have already been meetings with the city of Daytona Beach and Volusia County on zoning rules. Along with the approval from the board, several local and state permits would still need to be obtained before construction can begin.
However, Chitwood said the track was eager to show its plans to the public. He said the track's history leads to high expectations from fans, and that means keeping up with the times.
''There are a lot of challenges in terms of making sure the property is up to snuff for all of our fans,'' Chitwood said. ''We've got seats out there that were original to the property from the late `50s and so for us we've continued to make sure that we're focused on fan amenities. ... Some of the renderings we showed have that professional updated feel to them in terms of architectual skin, massive gates and entryways and a lot of new structure.''
He said that new structures would give the Speedway a chance to focus on improving the fan experience.
This would not Daytona's first renovation. In past years, the speedway has upgraded the infield, garages and the club areas.
For now, the project will be put on the back burner until after the Daytona 500 on Feb. 24.
''I hope to have something more creative in (late) February and I have to get in front of our senior management later in 2013 and hopefully at that point I will know cost because that's when I have to ask for approval,'' Chitwood said. ''Then I will have more details about the timing.''
---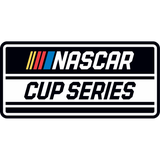 Get more from NASCAR Cup Series
Follow your favorites to get information about games, news and more
---