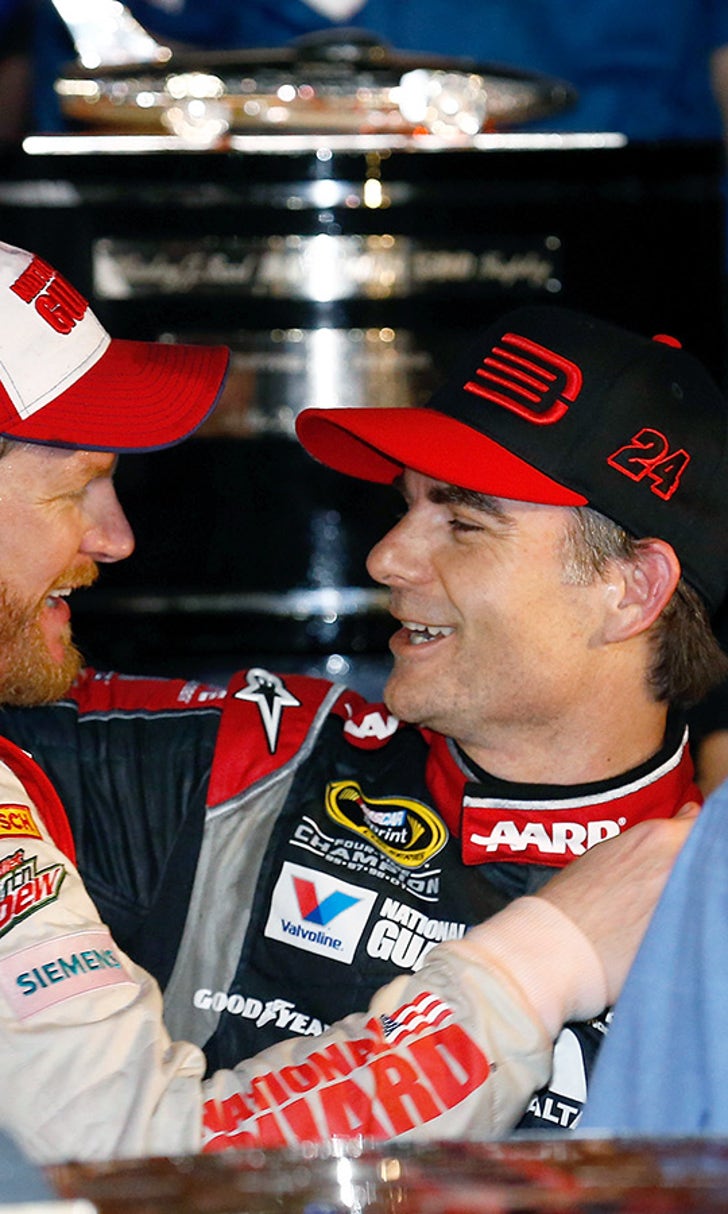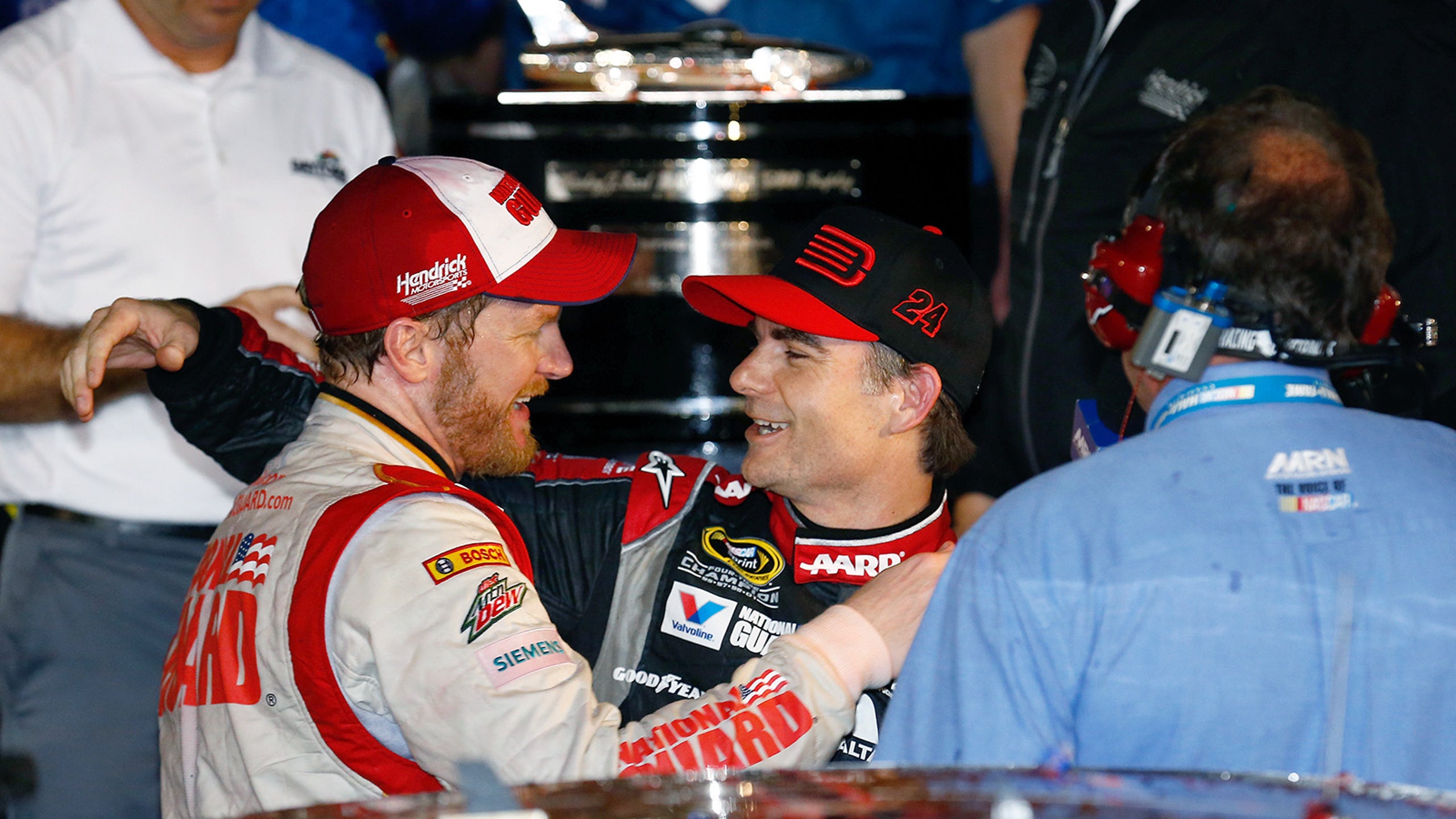 Daytona 500 win for Earnhardt Jr. is also a win for NASCAR
BY Tom Jensen • February 24, 2014
After the U.S. economy cratered in 2008, there was a meeting of racetrack presidents in Charlotte the following year, during which time the main focus of discussion was what was needed to "fix" NASCAR — the mission was to come up with fresh ideas on how to boost ticket sales and TV ratings and get fans energized about the sport again.
"That's easy," one of the track presidents piped up. "Have Junior win five or six races a year."
He, of course, was referring to Dale Earnhardt Jr., NASCAR's perennially most popular driver and the one personality who is head and shoulders above all others in moving the needle. And short of winning his first NASCAR Sprint Cup championship, nothing but nothing is — or could be — bigger in the NASCAR universe than Earnhardt winning a Daytona 500.
Well, let's call it the five-year-plan, because win Daytona is exactly what Earnhardt did on a bizarre Sunday night at Daytona International Speedway, outlasting a more-than-6-hour rain delay and a handful of crashes that snared nine to 12 cars each.
And when the dust settled, reaction to Earnhardt's triumph was overwhelmingly positive, in part because Earnhardt is liked and respected by most of his competitors, and in part because even his rivals know an Earnhardt victory — especially in the Daytona 500 — is very good for business. When the fans are excited, it sells tickets and drives TV ratings, and everyone in the sport benefits.
It was even more impressive when considering how disastrous the rain delay could have been to the FOX television audience, who almost certainly would have been gone for good. Instead, it turned into a primetime Sunday night bonanza for television. And on the ground, despite some horrendous weather that included tornado warnings, the grandstands at the venerable Daytona track appeared surprisingly full well into the night.
All of which had NASCAR President Mike Helton smiling afterward.
"There's been a big feel building around this season for the past few weeks that has reenergized our traditional fans and attracted the attention of new ones at the same time," Helton said. "There is no question that Dale Jr.'s performance in, and win of the Daytona 500, complements that feeling."
Earnhardt's team owner, Rick Hendrick, agreed.
"It's going to be exciting to see what their (FOX's) ratings are going to be," Hendrick said. "Dale's got a bunch of loyal fans. It's good for the sport, it's good TV, it was a great race. And it doesn't hurt to have the most popular driver win the biggest race and the Super Bowl of our sport."
Brad Keselowski, the 2012 Sprint Cup champion, said he thought Earnhardt's victory was an even bigger story than the return of the No. 3 to NASCAR's top series for the first time since the death of Dale Earnhardt Sr. in the 2001 Daytona 500.
"There is no shortage of story lines this year," said Keselowski. "It is just a matter of which one suits your fancy. Dale is a very popular driver. Is he more popular than a number? I would like to think so. I would like to think a person is more popular than a number. These days I suppose you never know. Both are important stories and both would be very rewarding for the sport."
And this season, both have happened, book-ending NASCAR's biggest week — beginning with rookie Austin Dillon earning the pole in the No.3 car, the number made famous by Earnhardt Sr.; the week ending with Earnhardt Jr.'s second Daytona 500 win.
"I'm glad Dale Jr. got the win — he needed that," said two-time Daytona 500 winner Matt Kenseth.
Naturally, Earnhardt's teammates were enthused, none more so than his crew chief, Steve Letarte, who is in his final year with Earnhardt before moving to the TV analyst's booth next year.
"If you're going to win one, this is the one you want to win. I'm glad," said Letarte. "He knew I really wanted to win this one and he drove a great race. There is nothing better I could think of in the world than to give Mr. Hendrick a 500 win in the last year."
"Dale Jr. just won the Daytona 500 to kick off 2014," added Jeff Gordon, who finished fourth Sunday night. "That is a sign that the NASCAR season is going to be a good one."
From a practical perspective, Earnhardt's victory carried with it a huge and tangible benefit: Assuming he enters the remaining 25 races in NASCAR's Sprint Cup regular season and stays in the top 30 in points, he is now locked into the Chase for the Sprint Cup for the fourth season in a row, something he's never done in his career. And a Chase spot is worth millions in sponsor incentives and NASCAR prize money.
And while Earnhardt elated his quarter-million Twitter followers after the race in sending his first-ever tweet, Earnhardt himself was clearly the happiest of all.
"I don't know that I realize how big a deal it is," he said. "But I know I got a lot of fans that are really happy and really enjoyed what we did tonight and can't wait to go to work tomorrow to brag to all their buddies around the water cooler. Monday's going to be a fun day for a lot of people."
---
---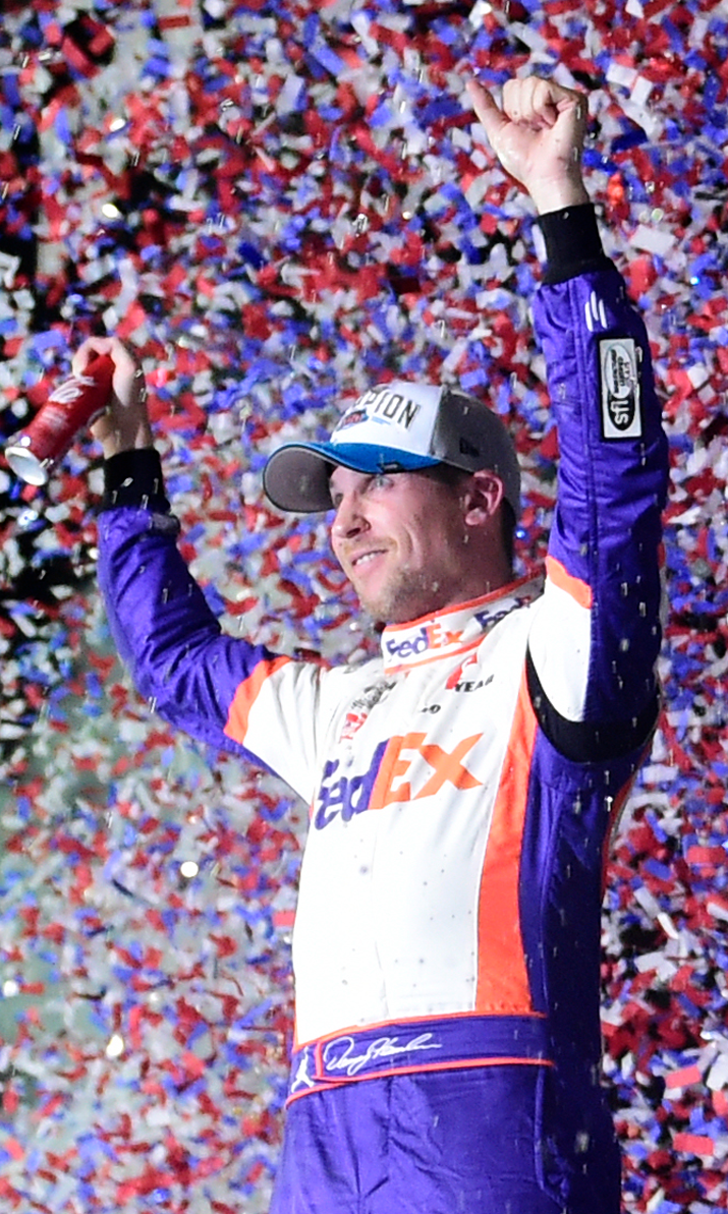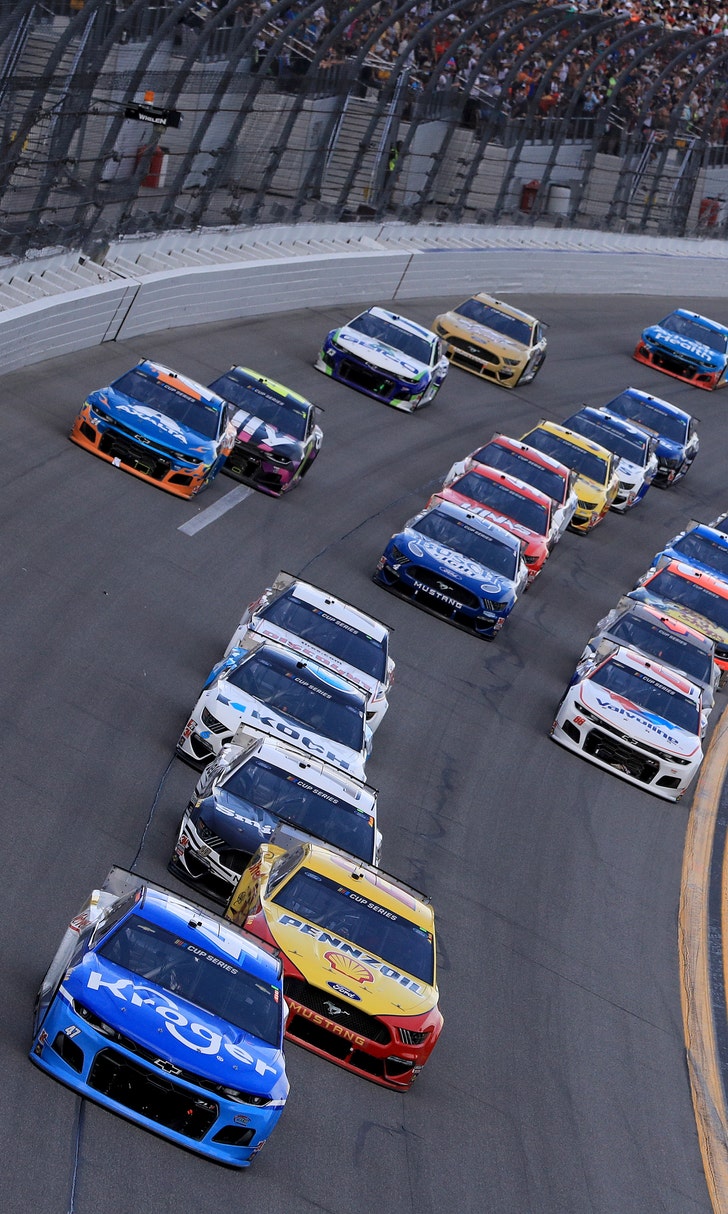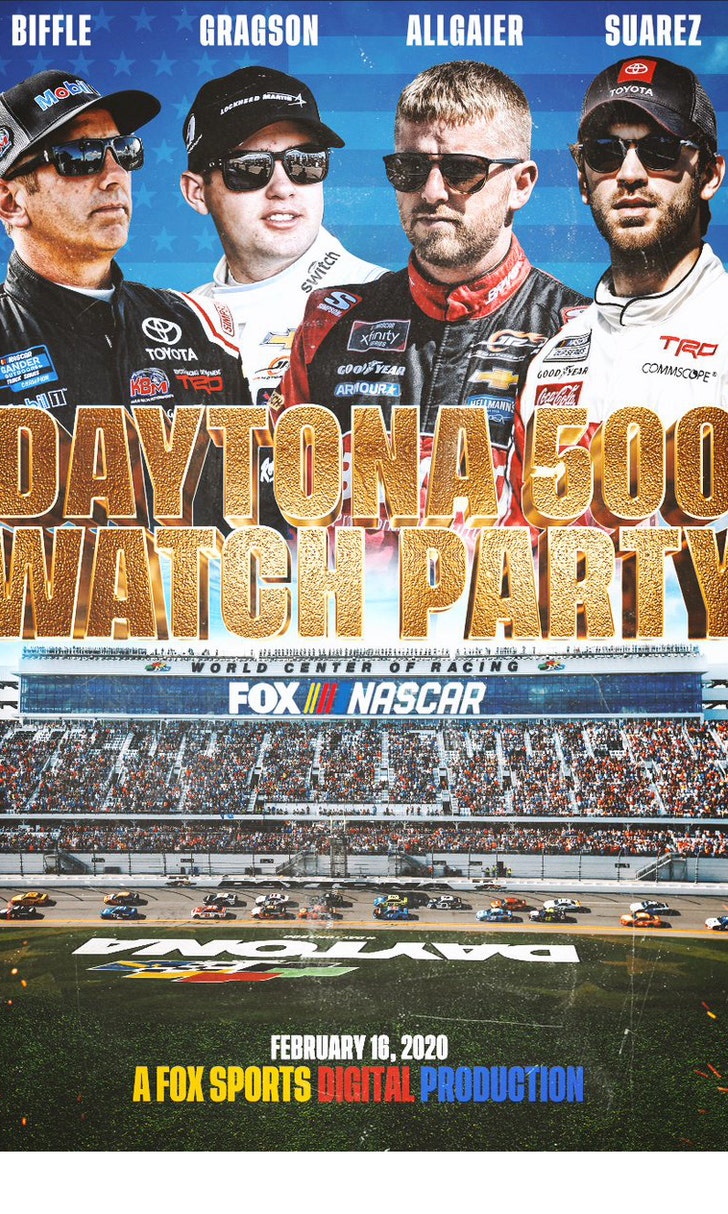 The Daytona 500 Watch Party!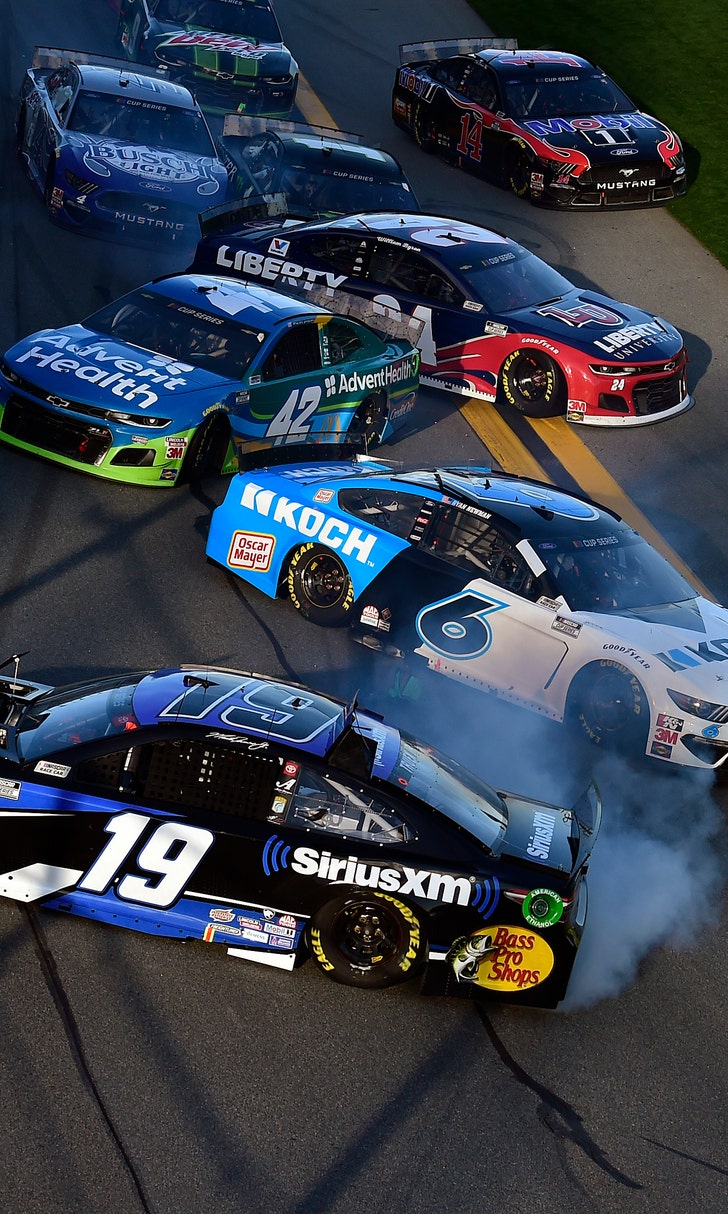 The Numbers Game At Daytona