Daniels excited for Bristol show
March 15, 2013

Country rock legend and longtime NASCAR fan Charlie Daniels can't wait to perform at Bristol Motor Speedway this weekend.
Although accustomed to being the headliner, The Charlie Daniels Band will be the warm-up act for Sunday's Food City 500.
"The NASCAR crowd is our same demographic, basically. We kind of appeal to the same sort of people," Daniels said. "Most of our fans are NASCAR fans. It's a real nice marriage here to be able to play music. The two of the things I really love — of course, the love of my life is playing music and another love of my life is NASCAR — and I kind of get to put them together and enjoy both of them."
And it won't be the first time the Grand Ole Opry inductee entertained the stock-car crowd.
Daniels, who hails from North Carolina, was the "surprise" headliner at the Hendrick Motorsports Christmas Party in December, where he played for NASCAR's Most Popular Driver — and one of his favorites — Dale Earnhardt Jr.
Daniels' bonus? A helmet signed by all four of the Hendrick drivers — Earnhardt, Jeff Gordon, Jimmie Johnson and Kasey Kahne.
"You cannot imagine how cool it was," Daniels said. "It was so great. They gave me a racing helmet. I put it on and took a picture with 'em. It's the weirdest looking thing, with your clothes, a big belt buckle and a racing helmet. Of course I took it home and put it in the guitar vault. I'm hanging on to that."
Daniels insists he has "many favorite drivers." He became a Junior enthusiast after following the late Dale Earnhardt.
"I think everybody was aware of Dale Earnhardt," Daniels said. "I first met him the last time he raced at Talladega. I met him at the introduction of drivers. I had never met him before in person. I was taken by this man who not just took the time to say 'Hello,' but was conversational and friendly. He took pictures and was just a regular, ordinary guy — before he was getting ready to go out and drive 185 miles an hour on the track.
"You'd think he'd be focused on that. But he took so much time. He was so nice. Of course, he was everybody's hero. I was just so impressed with the man, and his untimely death was a real blow to all NASCAR fans. It was just kind of natural to transfer that support over to Junior and wish him all the best. I got to meet Junior some time later on, and he was just a plain ol' country boy, just a down-home sort of guy that I like to be around. I just really pull for him. I like to see him do well."
Daniels finds similarities between musicians and drivers beyond their shared celebrity status. He believes the finely tuned skill it takes to maneuver a race car is a similar discipline to playing an instrument "in a classic sort of way."
While he enjoys watching racing, Daniels doesn't have an opinion yet on the Generation 6 car — other than "it looks better." However, anyone that follows the 76-year-old Wilmington-native on Twitter quickly realizes that @CharlieDaniels has prolific viewpoints.
"I like to write," Daniels said. "What you see me write on my Soap Box or on Twitter or any place else where you express your opinion, especially where it has to do with politics or national situations and that sort of thing, that's my personal thoughts, my private business.
"People don't buy records and they don't buy concert tickets to hear somebody talk about politics or their opinions, as far as really getting down and dirty with it, so I don't do that. I confine that to the personal part of my life and my music to the musical part of my life."
On Sunday, race fans likely will get a taste of CDB's latest album "Hits of the South" — a tribute to the band's musical heritage from the Southern rock movement. The compilation, which features classics such as "Long Haired Country Boy," "Freebird" and "Can't You See," was released last month.
"This particular album is ingrained in the South," Daniels said. "These fans of Marshall Tucker, the Allman Brothers, Lynyrd Skynyrd, Wet Willie, Grinderswitch and ZZ Top to some extent, they were parts of our lives back in our formative days. We played a lot together. They were part of our lives and their music was part of our lives.
"It's just part of who we are. It's not our music — but this album does have some of our music on it. It's like the era that we came from. It's the era when people first heard about us. It just seems natural that we incorporate this stuff on an album and let people hear our respect of these bands."
Saturday night, Daniels will perform in Nashville at the Opry before going to Bristol. Although he enjoys racing on a weekly basis usually via television, Daniels is thrilled to catch up with the drivers and be a spectator on Sunday.
"It's a real neat thing to me," Daniels said. "I'm a big fan. I love being around those guys. I watch 'em on Sunday afternoons, wheeling those cars around. I just admire what they do."
---
---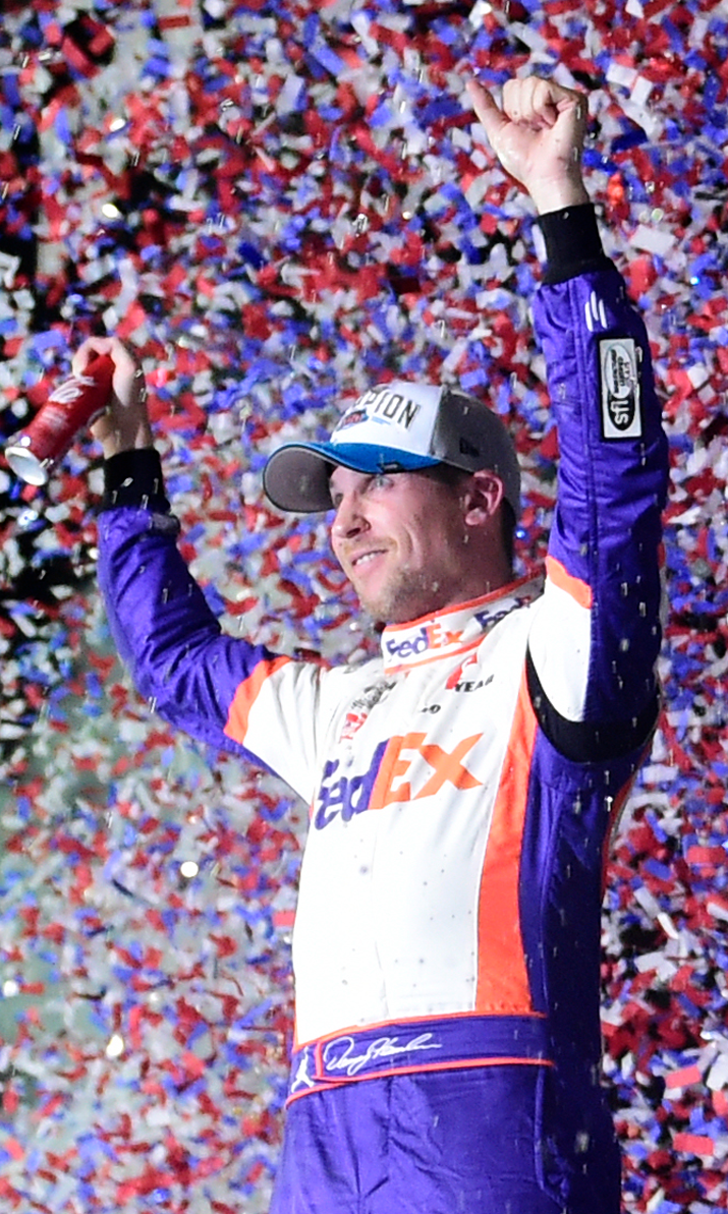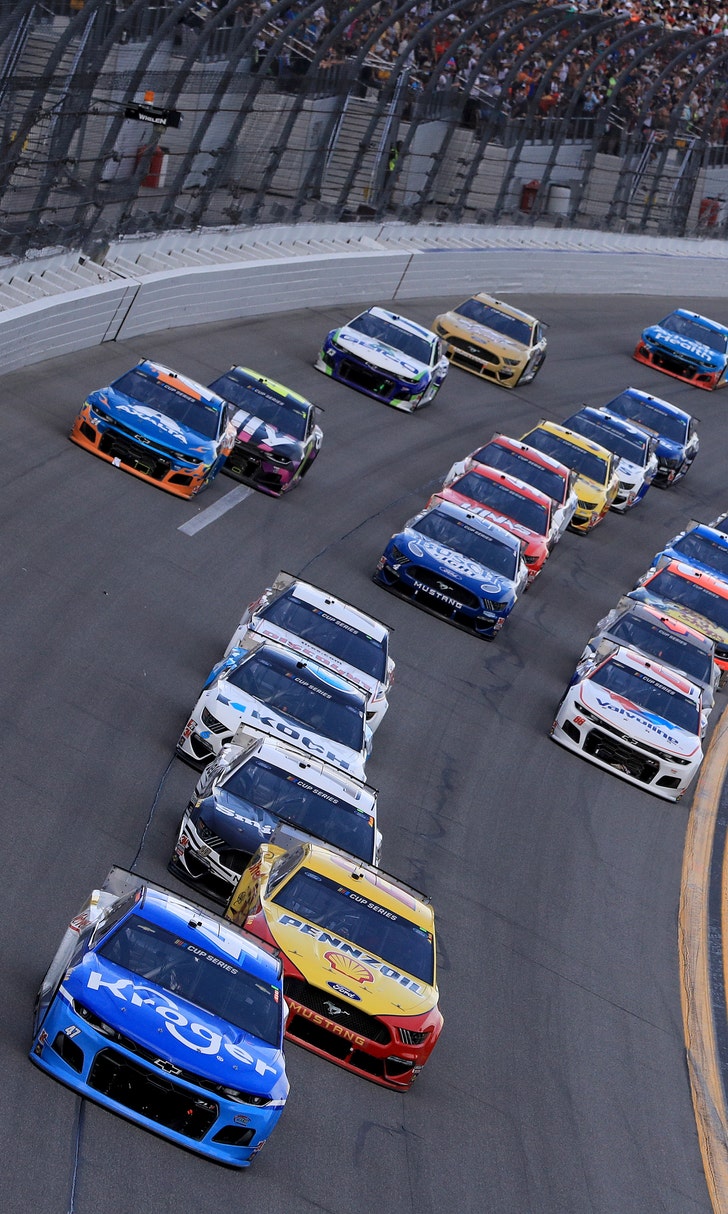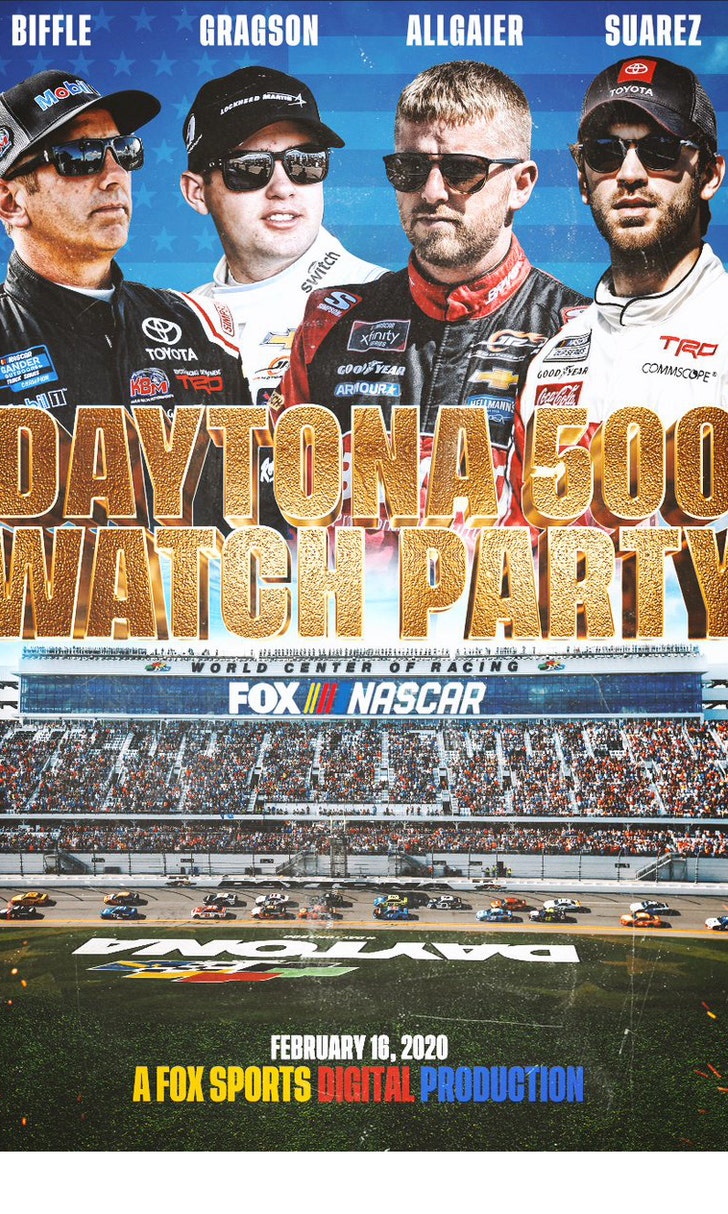 The Daytona 500 Watch Party!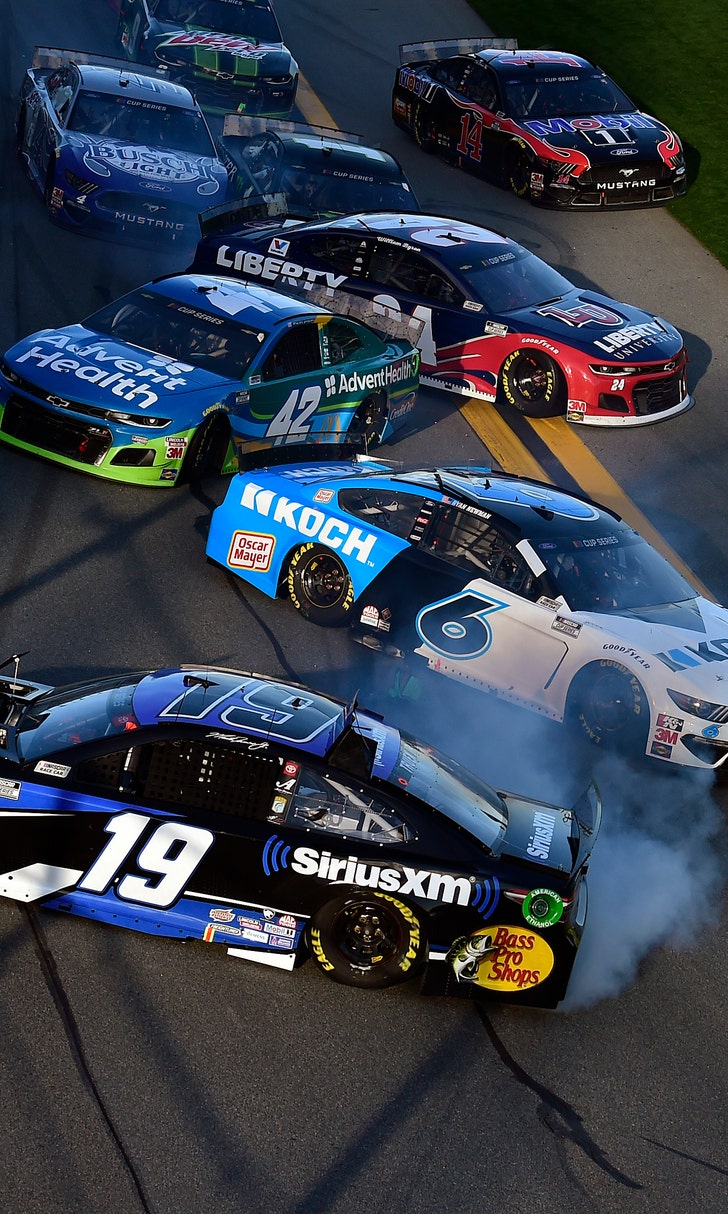 The Numbers Game At Daytona