NASCAR Cup Series
NASCAR Cup Series
Danica's next 2 races will provide truer test
Published
Feb. 17, 2010 12:21 p.m. ET

Danica Patrick remembers leading laps and finishing fourth in her Indianapolis 500 debut, and the immense expectations she faced in the aftermath.
She is being careful not to invite the same sort of pressure to perform in stock car racing - at least not right away.
``I still remember my first year at Indy,'' Patrick said. ``The first couple of races, I'd do really well, and everybody was like, 'Oh my gosh, you should be winning.' And then it took another couple of years. So it's important to have realistic expectations.''
With the steep learning curve and media-driven circus of Daytona speedweeks now in Patrick's rear-view mirror, it's time to see how much potential she has in stock car racing.
While racing in large packs and drafting at Daytona combined to give Patrick a tough first challenge, it didn't really provide an accurate picture of what it's like to drive a stock car at the intermediate-length tracks that dominate the NASCAR landscape.
Upcoming races at California this weekend and Las Vegas a week later will provide a truer test of Patrick's potential to become a competitive driver in NASCAR.
``(Daytona) is such a different kind of racing than she'll do the rest of the season,'' said Dale Earnhardt Jr., a co-owner of the JR Motorsports team that is fielding cars for Patrick on a part-time basis in the Nationwide series this year. ``I think everybody should just take Daytona for what it is. ... But we'll go to these other tracks where she'll literally be driving the car, it'll be handling good or bad. Then people can start really forming their opinions on what kind of learning curve she has.''
That said, Earnhardt came away from Daytona impressed.
Despite getting caught up in a wreck during Saturday's Nationwide race, the IndyCar star generally earned high marks for her first foray into stock car racing. A week earlier, she recovered from a spinout to finish sixth in an ARCA race.
``I think that she's attacking this opportunity, which I kind of like to see,'' Earnhardt said. ``I mean, she's really confident. And it's real easy to try to slow (a driver) down, or rein somebody back. It's much, much harder to try to push somebody into a situation that they're not comfortable with. So (it) seems like we might be having to calm her down in a couple of situations - which is good.''
Tony Stewart, a driver who successfully made the transition from Indy-style racing to stock cars, said getting seat time under race conditions was more important for Patrick than getting results.
And while it wasn't much fun running at the back of the pack for the first part of the Nationwide race with an ill-handling car, Stewart said even that provided lessons Patrick will use in the future.
``Getting the experience in the car, learning what changes to make, how it makes the car react, you know, that's what this week was about,'' Stewart said. ``It wasn't about where is she going to finish, where is she going to end up. This week was a learning week, plain and simple.''
Off the track, anyway, Patrick's arrival in NASCAR already has been a smashing success.
Her every move at Daytona was documented by a horde of cameras and microphones. Even Earnhardt, the closest thing NASCAR has to a rock star, said he would have had a hard time handling the media crush.
``It's been nice having her around,'' he said. ``She gets some attention, and we can breathe a little bit.''
ESPN2 and the Speed channel both reported significant ratings gains for broadcasts of Patrick's races.
Rich Feinberg, ESPN's vice president for motorsports, said the network would try to balance the increased interest in Patrick with fair treatment of other drivers and teams - but couldn't ignore casual fans' interest in Patrick.
``We want to serve that curiosity,'' Feinberg said. ``We want to serve that interest because our belief is if they like what they see, and we provide them what they're interested in, they may come back next week, and next week.''
A handful of drivers complained about the attention Patrick received, believing other teams were getting ignored by the media. Others in the sport hoped her arrival would bring more attention and fan interest to the sport as a whole.
``It's difficult to explain to drivers the concept of how a rising tide will lift all boats,'' Roush Fenway Racing president Geoff Smith said. ``The ARCA rating went through the roof from last year, which meant that every single person in the ARCA series got a lift. And so (Saturday) in the Nationwide series, I think that's terrific. If it got more people to tune in to the Nationwide series and take a look, I mean, you can't look at Danica without seeing the whole series, right? So more power to it, really. But it's always been a fact of life here in the garage that every person thinks they deserve all the attention.''
---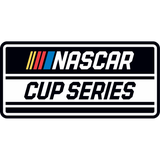 Get more from NASCAR Cup Series
Follow your favorites to get information about games, news and more
---