Dalziel, Popow take Grand-Am title
BY foxsports • July 26, 2013
Ryan Dalziel kept looking for a way to catch up to Rubens Barrichello.
All he had to do Friday night was stay patient.
The 31-year-old Scot inherited the lead when Barrichello made a late pit stop for fuel, then held off the hard-charging, five-time series champion Scott Pruett for a 3.438-second victory in Grand-Am's three-hour endurance race at Indianapolis.
The victory gave Dalziel and co-driver Alex Popow the overall points lead and the Venezuelan his second straight Brickyard Grand Prix victory.
''It's just crazy. I told the guys on the radio, `I don't know if should kiss everybody or kiss the bricks first,''' Dalziel said. ''We literally installed this engine and received this engine a week ago today. We feel we have a pretty special car this year.''
They had a pretty special night, too.
Though they may not be household names around Indy's historic track yet, the Starworks with Alex Popow BMW Riley teammates topped a race full of familiar faces.
Barrichello, the 2002 US Grand Prix winner in Formula One, seemed like a lock to become the first driver in Indy history to win two major races in different series when he extended his lead to 24 1/2 seconds with 30 minutes to go. But he in an attempt to conserve fuel, he slowed considerably over the next 20 minutes before finally making a 10-second stop that cost him a win in his Daytona Prototype debut. Barrichello and American Doug Peterson wound up fifth in Doran Racing's Ford Dallara.
Tony Kanaan, who won the Indianapolis 500 in May, spent most of the first 107 minutes in the top six in his Grand-Am debut but his victory hopes were dashed when co-driver Joey Hand climbed into the car and then was penalized for making contact with 56 minutes left in the race. They finished ninth in the Chip Ganassi Racing with Felix Abates' BMW Riley entry.
Pruett, who had dropped to 15th with about one hour to go, rallied valiantly. He made a nifty inside move heading into the first turn to pass Alex Gurney for second with 7 minutes left and steadily closed the 8-second gap with Dalziel. Eventually, he ran out of time.
The American team of Gurney, the son of former IndyCar and Formula One driver Dan Gurney, and Fogarty settled for third in the Genesco/Bob Stallings Racing Corvette DP.
It wasn't a total loss for Pruett and Mexico's Memo Rojas, winners of the last three Grand-Am titles. They gave Genesis's team the North American endurance championship in a BMW Riley.
''We knew we were going to have some challenges in front of us,'' Pruett said. ''We're just trying to figure out how to get to the top of the podium instead of coming in second. After coming to Indy as many years as I have with IndyCar and NASCAR and sports cars, the only thing I can say is, `Next year. We'll be back next year.'''
It was a topsy-turvy night on Indy's 2.534-mile road course, which included a plethora of spinouts, four cautions for 22 laps and even the use of headlights as threatening clouds darkened the track over the last half-hour.
Nobody was immune from trouble.
Jordan Taylor and Max Angelelli of Monaco were knocked out of contention when AJ Allmendinger hit their car in the back and spun it out with about 50 minutes left in the race. They had won the pole and were the points leaders entering the race. They wound up 15th in Wayne Taylor Racing's Corvette DP, 10 laps behind the leaders and dropped to second in the points.
Allmendinger, driving with Colombia's Gustavo Yacaman for Michael Shank Racing with Curb/Agajanian in a Ford Riley, was penalized and dropped from the top five to 11th. Allmendinger's team never contended again, and neither did Taylor and teammate Max Angelelli of Monaco.
Who else had trouble? Christian Fittipaldi, the 1995 Indy 500 rookie of the year. His No. 5 car spun and got stuck in the sand and grass just 17 minutes into the race, taking the Brazilian and Portugal's Juan Barbosa, out of contention.
One former Indy 500 starter that did not was Italy's Max Papis, who finally made it to Victory Lane with Jeff Segal in the GT Race. The Remo Ferri/Aim Motorsport Racing with Ferrari teammates used a Ferrari 458 to defeat John Edwards and Robin Liddell of Stevenson Motorsports by nearly 11 seconds.
But it was a much tougher road for Dalziel and Popow.
''It's amazing to be here right now and for a second time in a row in Indy,'' Popow said. ''It was incredible for me winning it last year and it was unbelievable being here again and challenging for a win.''
In the day's other Grand-Am race, the Brickyard Sports Car Challenge, Bryan Sellers and Mark Booden defeated Billy Johnson and Jack Roush Jr. by 0.870 seconds. All four are Americans.
---
---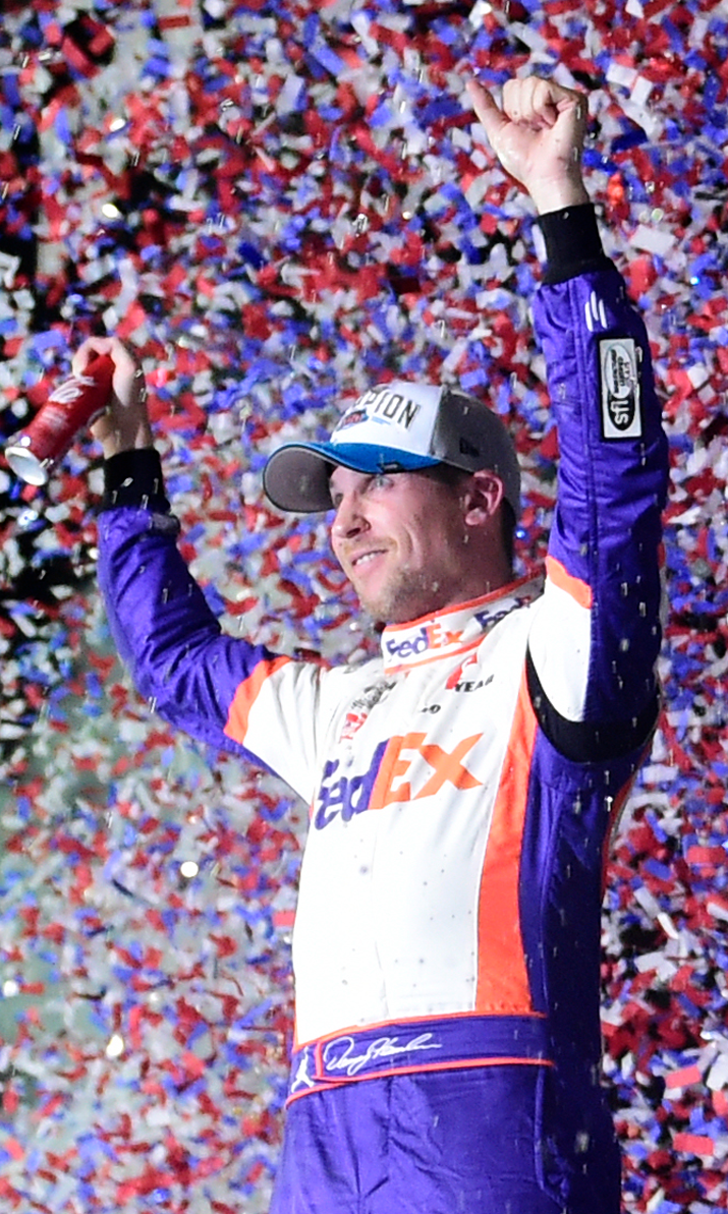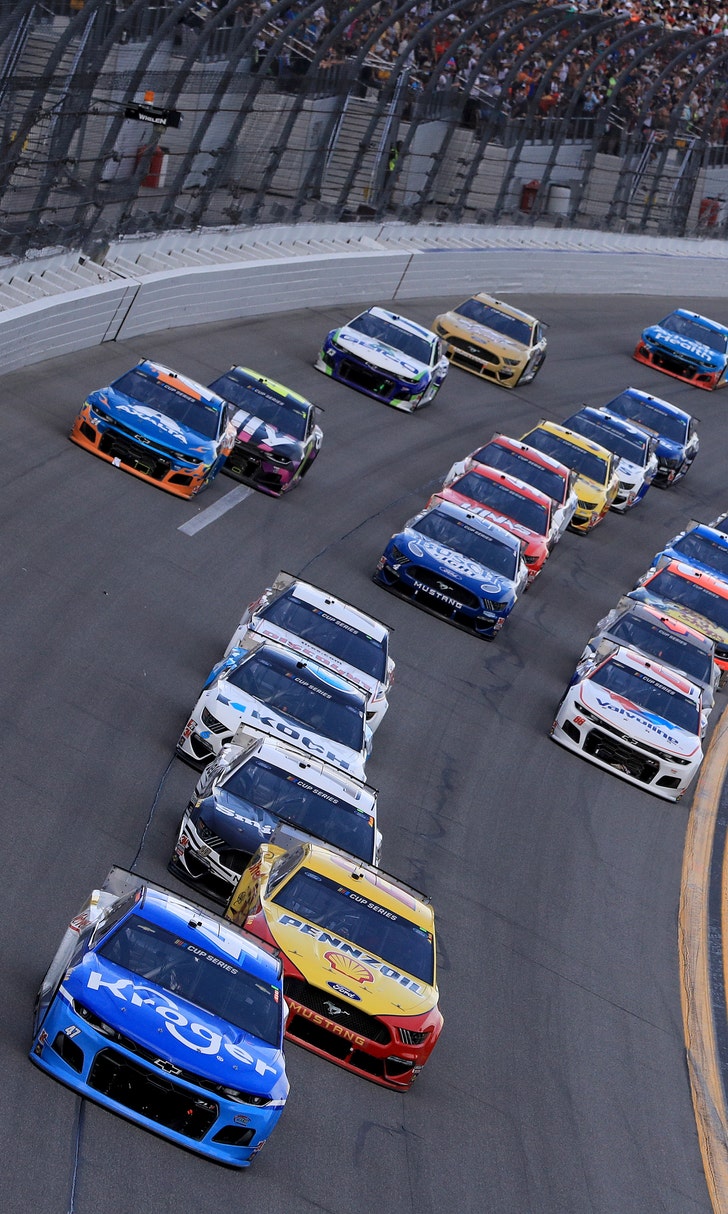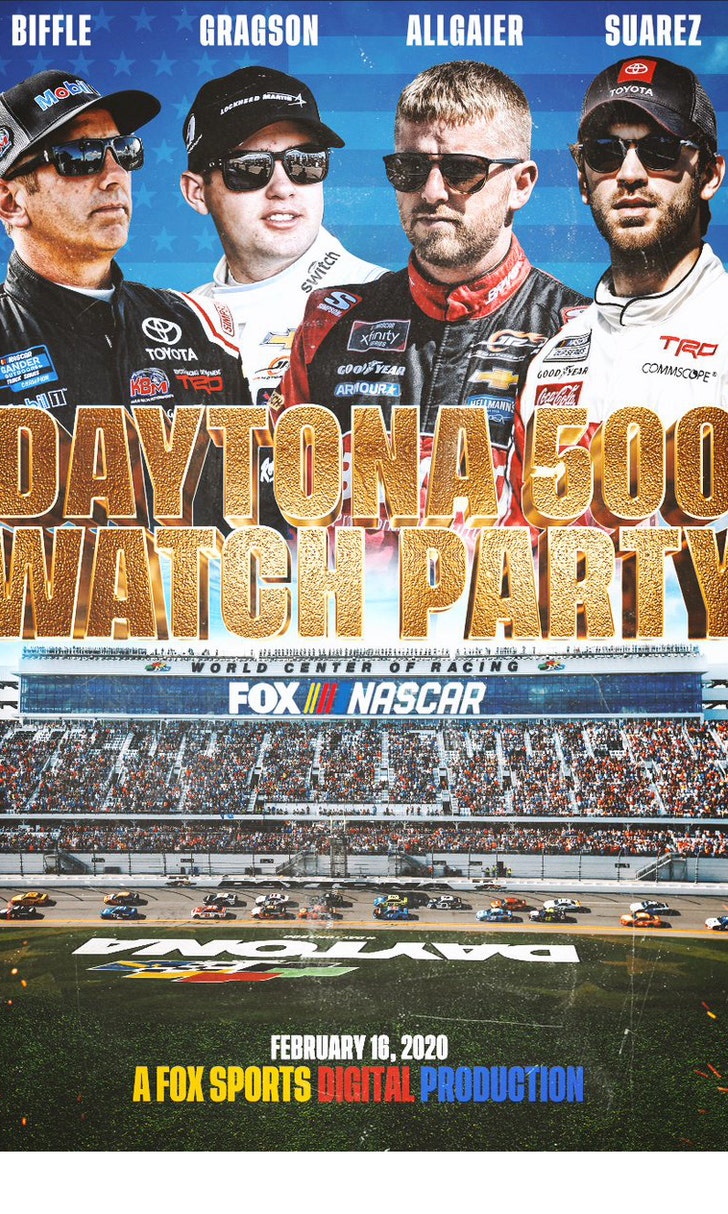 The Daytona 500 Watch Party!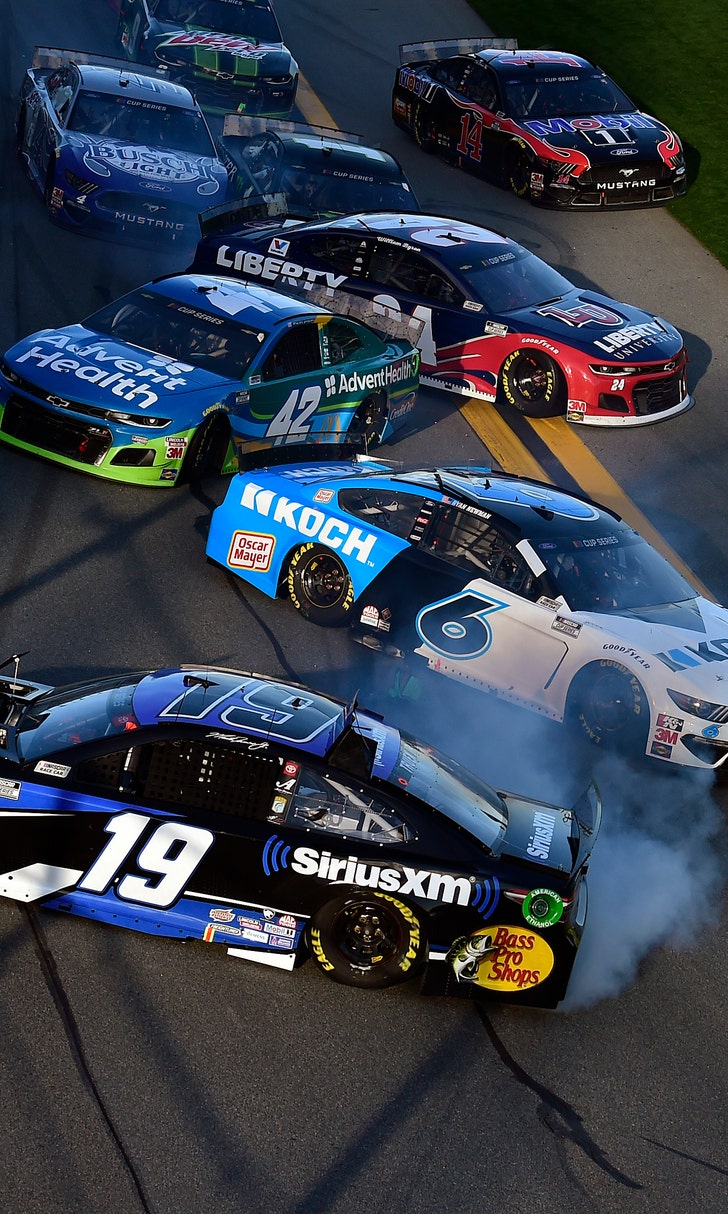 The Numbers Game At Daytona