Dale Jr. tired of being a punch line
BY foxsports • September 10, 2010
Earlier this summer, there was rampant speculation that NASCAR would once again tweak the Chase for the Sprint Cup format.
One suggestion floating around included expanding the Chase field to 15 — in particular to incorporate the sport's "Franchise" — Dale Earnhardt Jr.
On Friday, after Earnhardt Jr. qualified a solid ninth with a lap of 126.784 mph, he was asked whether he believed NASCAR's potential alterations to the Chase berths was to indeed benefit him.
"Yeah," Earnhardt said, laughing at the notion, but added: "it's a big burden for me. I want to get behind NASCAR — and I do. I believe in whatever they want to do. I love this sport. I love being around it. I like their attitude. They've been really proactive in the last several years. But we've been struggling. We've put ourselves in the position to be the fall guy, the scapegoat for all that, and if they do extend the Chase to more cars, a lot of people will say it's because of me and trying to get me into the Chase.
"And we put ourselves in that position to be that joke, to be the punchline to that joke, to be honest. But we just have to work harder and finish in the top 15 — or whatever next year — or finish in the top 10 and make that argument a moot point, hopefully."
Earnhardt has not blossomed under the direction of Hendrick Motorsports as NASCAR and Junior Nation had hoped. In 97 races behind the wheel of the No. 88 Amp Energy Chevrolet, Earnhardt has earned just one win — and that was 82 races ago. He has posted 14 top-five finishes and 27 top 10s in the past three years and still struggles to find the proper communication between himself and his current crew chief Lance McGrew.
Despite missing his third Chase in four years, the 35-year-old racer is far from giving up.
"When I look around the guys I'm sitting near in the points, I think they're good race car drivers and I don't think that I'm flailing around at the back of the pack, but it's really hard to get better for some reason. We used to win races, and then we'd run like crap. We'd sort of run like crap for a few weeks and then win, and it sort of kept ourselves relevant.
"We've just been struggling for so many years now and been working hard and trying everything, taking everybody's advice that's close and around me that sees what's going on and trying to get better. I'm trying to do what I can to be part of the solution, not part of the problem, but nothing is clicking right yet. It's not a lost cause. I still believe there's potential with our team. I believe we work hard enough to deserve it so we'll see."
 
Keselowski's rough ride
The difference between Brad Keselowski the Nationwide Series driver and Brad Keselowski the Sprint Cup Series driver is dramatic.
In 26 Nationwide races, the 26-year-old Penske driver has started from the pole five times, won four races, posted 18 top-five and 21 top-10 finishes and led the point standings for the last 19 races. On the Sprint Cup tour, Keselowski is 26th in the standings and has yet to finish in the top 10. Behind the wheel of the No. 12 Penske Racing Dodge, his best finish to date is 12th twice, at Martinsville Speedway and Darlington Raceway.
After winning a Cup race driving for James Finch at Talladega Speedway in just his fifth career start last season, Keselowski can't understand why he's yet to break through this season.
"I'm glad as hell that I'm running on the Nationwide side," said Keselowski, who has averaged a 5.692 finish in the No. 22 Discount Tire Dodge. "It would take a lot to shock me, I would say (I'm) disappointed — and you should be disappointed where I am in (Cup) points. I didn't think we would make (the Chase) this year, but I thought we would be in contention and obviously that's not the case. We have a lot of work to do and I'm committed to getting us there."
Keselowski has shown progress in his Nationwide development, vaulting to the top of the points after finishing third with JR Motorsports in 2008 and 2009. His familiarity with Nationwide racing has made the transition with crew chief Paul Wolfe a bit easier than it has been on the Sprint Cup side, where he was paired with crew chief Jay Guy, a fellow newcomer to Penske Racing. Keselowski and Guy have been faced with acclimating to the systems at Penske and crippled by the inability to test t NASCAR tracks individually and as an organization as a whole.
"Not being able to test is a large part of it, but building the continuity is something that's going to take a lot of time to do for any Cup team," Keselowski said. "If you look at the most successful Cup teams, with the exception of the (No.) 14 (of Tony Stewart), they've been together five or six years for driver/crew chief pairings. I think there will be some success that comes from that.
"At the end of the day, the struggle on the Cup side is that we just don't have the speed. The races that we do have speed, we've run up front but we just haven't gotten the finishes out of it. It's a bit of a double-edge sword. I feel if we can get some speed we can get the job done. The pit crew is good, it's a top-15 pit crew for sure. I think they can execute, I think I can execute but without any speed that's the building block of any racing. That's why it's called racing, it's based on speed and until we can find speed it's going to be a struggle."
Keselowski, a third-generation racer who refuses to be intimidated by his fellow competitors, has had his share of run-ins this season. Kyle Busch wreaked havoc with Keselowski in the Nationwide race at Bristol Motor Speedway. His battles with Denny Hamlin have become legend. But it was payback from Carl Edwards at Atlanta Motor Speedway in March that launched Keselowski's Cup car into the air that has been the most frequently played highlight reel of the regular season. Edwards dumping Keselowski at Gateway International Raceway was just further salt in the wound.
Did the incidents stick in Keselowski's head?
"Hell no," Keselowski insists. "That's not to say that it didn't get into different members of the organizations' heads but it didn't get into my head, that's for sure. I can't answer for other people on my team — and this is certainly a team sport. That's very difficult but it didn't change my approach to anything."
Still, with Keselowski on probation for the rest of the season, don't expect him to be an antagonist in the Chase. If Keselowski plans on being a spoiler where Edwards, Hamlin and Busch are concerned, the retribution will have to wait until next year.
The Right Stuff

Clint Bowyer's confidence couldn't be higher entering Richmond International Raceway this weekend.
He knows "the odds are in his favor" with 117-point lead over 13th-place Ryan Newman with just one race remaining before the Chase. Bowyer called his advantage "a pretty good pad."
Still, with Bowyer's comfort level at the .75-mile track, where he won the spring race in 2008, it's not surprising that he topped the speed chart right off the transporter during first practice.
"This is my favorite race track," Bowyer said. "The night race at Richmond like this, this is an awesome, awesome race to be a part of. I am looking forward to it and enjoying the rest of the night with all the festivities."
Bowyer must finish 28th or better to earn his third Chase berth. In 10 starts at Richmond, Bowyer has seven top-11 finishes bolstered by an average qualifying effort of 7.5 — second only to Denny Hamlin in the Cup division.
In his fifth full year on the tour, Bowyer has competed in Chase for the Sprint Cup runs, putting up respectable finishes of third (2007) in his sophomore season and fifth the following year.
"This is a special thing, to be a part of that Chase is very relieving, very gratifying," Bowyer said. "You know, that is a pretty elite crowd, 12 drivers, 12 teams and an opportunity to win a championship is pretty special."
---
---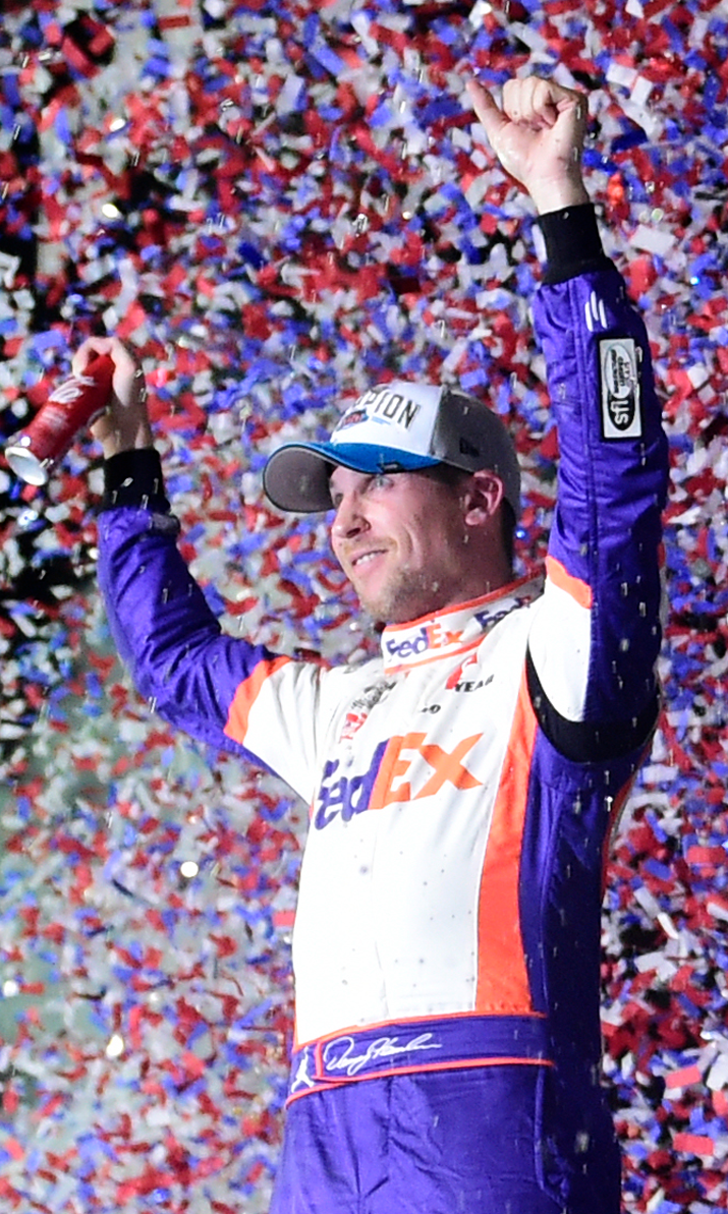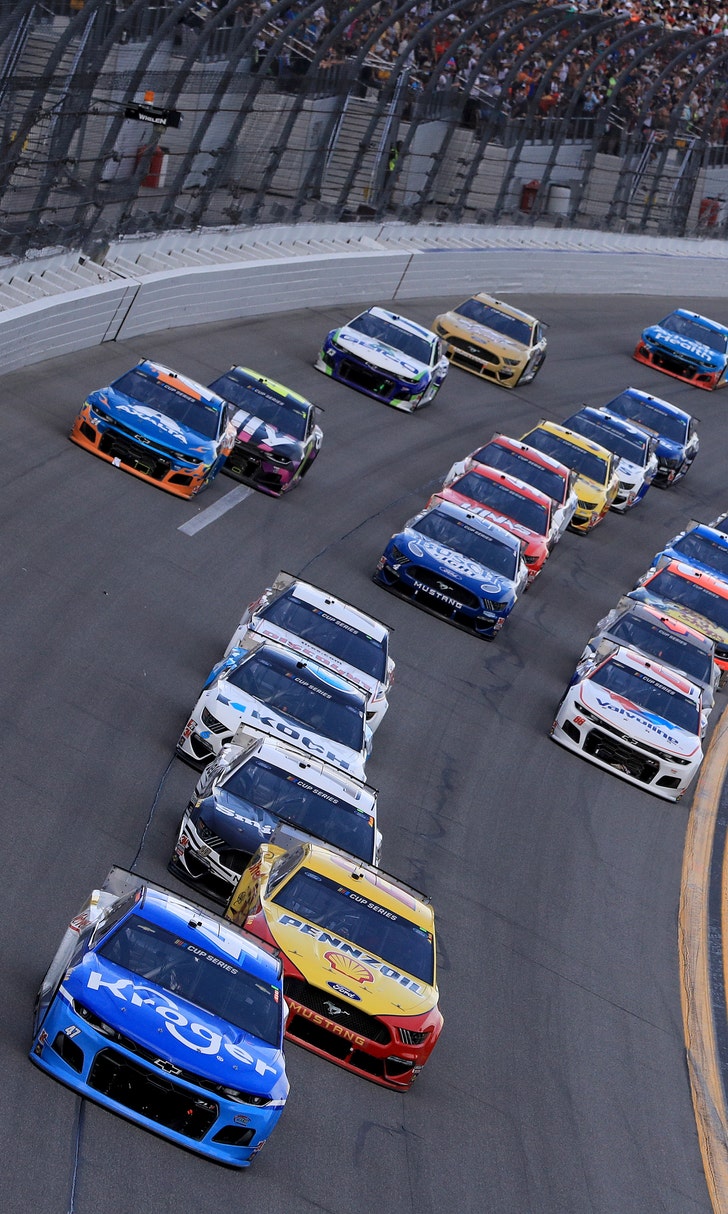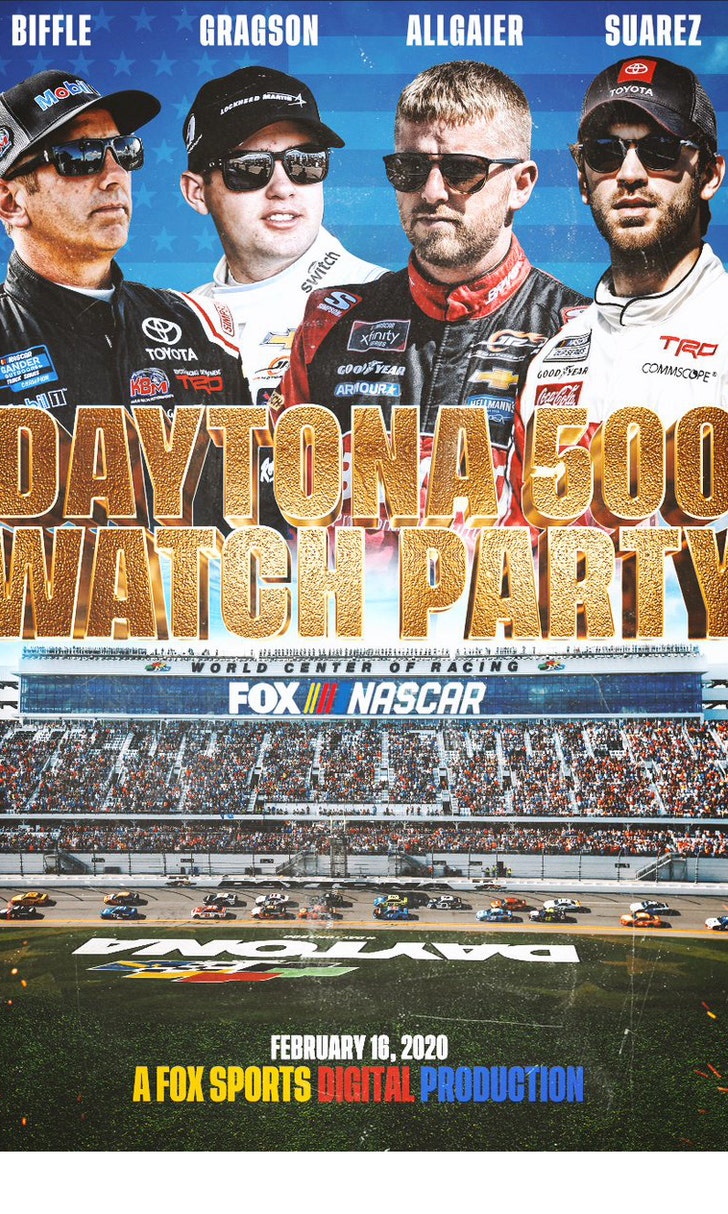 The Daytona 500 Watch Party!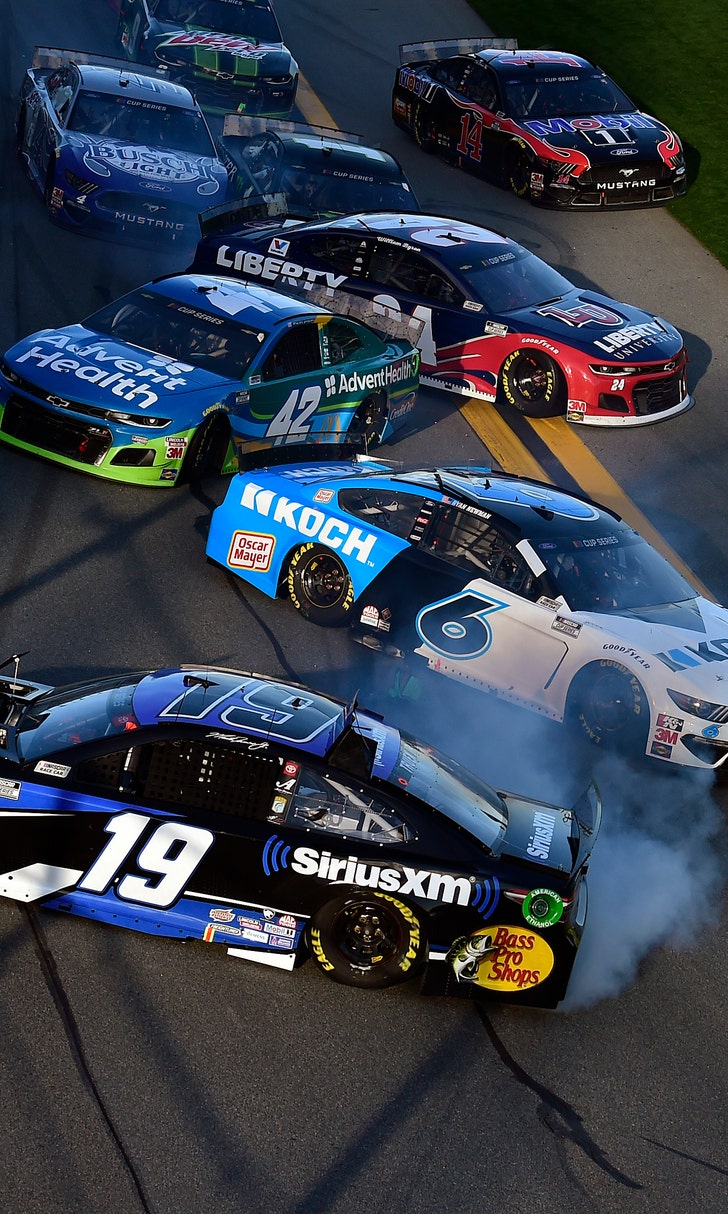 The Numbers Game At Daytona